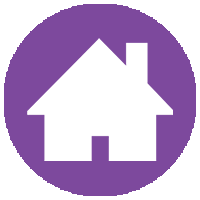 Neighborhood Revitalization
Economic opportunity is deeply rooted in neighborhood conditions. Where people reside has lasting impacts on how they live, from life earnings to life expectancy. Yet even with broad economic growth, many neighborhoods continue to struggle with concentrated poverty, disinvestment, unemployment and other challenges.
At JPMorgan Chase, we are applying our deep community development expertise – alongside our lending, investment and philanthropic capital – to help build thriving neighborhoods. Our $125 million, five-year commitment is focused on catalyzing locally driven solutions to cultivate opportunity-rich neighborhoods where diverse individuals and families at all income levels can live.
2019 Competition Winners
The PRO Neighborhoods Competition makes up to $5 million investments over three years to community development organizations tackling pressing demands in targeted neighborhoods. In 2020, the PRO Neighborhoods Competition merged with the AdvancingCities Challenge to continue to source innovative and sustainable solutions and address the most persistent problems facing communities. Visit here for more information.
Opportunity CLE Neighborhoods
Cleveland, OH
Opportunity CLE Neighborhoods will provide flexible loans and real estate development technical assistance in the target neighborhoods to attract private capital, including Opportunity Zone equity and other private capital that supports diverse, healthy and economically stabilized communities.
Partner Organizations:
• Cleveland Development Advisors Community Reinvestment Fund
• Finance Fund Capital Corporation

The 614 for Linden 
Columbus, OH

The 614 for Linden will join residents, the city, and community partners to advance the One Linden Plan by developing affordable housing, providing capital to small businesses, creating jobs and nurturing healthier children and families. 

Partner Organizations:
• Ohio Capital Finance Corporation
• Affordable Housing Trust of Columbus and Franklin County
• Finance Fund Capital Corporation
• Economic Community Development Institute
• Nationwide Children's Hospital
Dallas Collaborative for Equitable Development
Dallas, TX 
The Dallas Collaborative for Equitable Development will build an infrastructure in three Dallas neighborhoods for the expansion of affordable housing initiatives, workforce training programs and catalytic real estate development projects while also providing access to capital and capacity building for small businesses and aspiring entrepreneurs. 
Partner Organizations:
• The Real Estate Council Community Fund
• Dallas County Community College District
• LiftFund
• Texas Mezzanine Fund  
Purple Line Equitable Transit-Oriented Development 
Greater Washington Region (Prince George's and Montgomery County, MD)
Purple Line Equitable Transit-Oriented Development will help local residents and small business owners benefit from a new light rail's economic potential by providing targeted loan capital and resources towards high-quality affordable housing and impacted small businesses.
Partner Organizations:
• Enterprise Community Partners
• The National Housing Trust
• Latino Economic Development Center
Memphis CDFI Network
Memphis, TN
Memphis CDFI Network will deliver trainings, resources and capital in the Frayser and Whitehaven neighborhoods to create more affordable housing, increase small business startup and growth and improve financial health for residents.
Partner Organizations:
• United Housing
• River City Capital Investment
• Communities Unlimited
• Hope Credit Union
South Florida's Housing Link Collaborative
South Florida (Miami, Ft. Lauderdale and West Palm Beach)
South Florida's Housing Link Collaborative will develop affordable, resilient, sustainable housing near current and proposed transit stations to support low-income residents.
Partner Organizations:
• Solar and Energy Loan Fund of St. Lucie County (SELF)
• South Florida Community Land Trust
• Florida Community Loan Fund
• Community Land Trust of Palm Beach County
Equitable Wilmington
Wilmington, DE
Equitable Wilmington will expand opportunities in underserved neighborhoods surrounding the Central Business District by investing in and supporting the capacity of community based organizations, affordable housing development, small businesses and commercial real estate development while leveraging the healthcare sector to address social determinants of health.
Partner Organizations:
• Cinnaire Lending Corporation
• True Access Capital
• NCALL Loan Fund
Between 2016 and 2018, JPMorgan Chase provided:
$8.55B
---
to finance more than 134,000 affordable housing units and New Markets Tax Credit community development projects
$28.4B
---
for expanding homeownership in low- and moderate-income communities by financing 137,000 home loans through our Consumer & Community banking business
$125M
---
in philanthropic capital to support and scale innovative efforts to revitalize neighborhoods and create, preserve and rehabilitate more than 12,000 affordable housing units
Stories and Insights