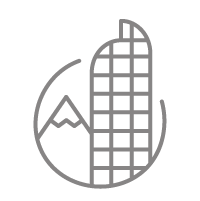 What We Are Doing
JPMorgan Chase has been part of the Denver landscape since 2009, and its presence in the state dates back, through its predecessors, to 1874, before statehood. More than 900 dedicated employees provide award-winning service to almost 1 million customers throughout the Denver community. Our commitment goes beyond our 72 branches and 187 ATMs. We're investing millions in building talent pipelines that will provide people the education and experience they need to prepare for the careers of tomorrow. Our local leadership is profoundly committed to collaborating with our partners in local government, the business community and nonprofits to keep raising the bar in the Mile High City.
By the Numbers
$435M
---
Lent to small businesses in 2014 throughout Colorado
$1.8M
---
Donated to charities in 2014 throughout Colorado
102
---
Veterans hired since January 2011. Throughout Colorado, as September 2015.
Our Commitment to Denver