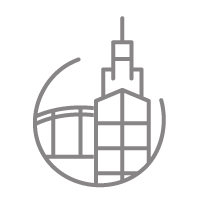 What We Are Doing
JPMorgan Chase has proudly served businesses, customers and the community of Central Ohio for more than 150 years. As one of the region's largest private employers, we are focused on keeping Columbus growing and thriving for decades to come. We are leveraging our expertise in business and philanthropy to make an impact in key focus areas like jobs and skills, small business expansion, neighborhood revitalization and financial health. The future of Columbus is bright, and we are committed to working together to keep the region moving forward.
By the Numbers
34K+
---
Hours volunteered by JPMorgan Chase & Co. employess, as of May 2017
89.6K+
---
Small business customers thoughout Central Ohio, as of May 2017
19K
---
Ohio Employess, as of May 2017
This is a story of partnership. the kind of partnership that's happening in the places that define our city.
Our Commitment to Columbus