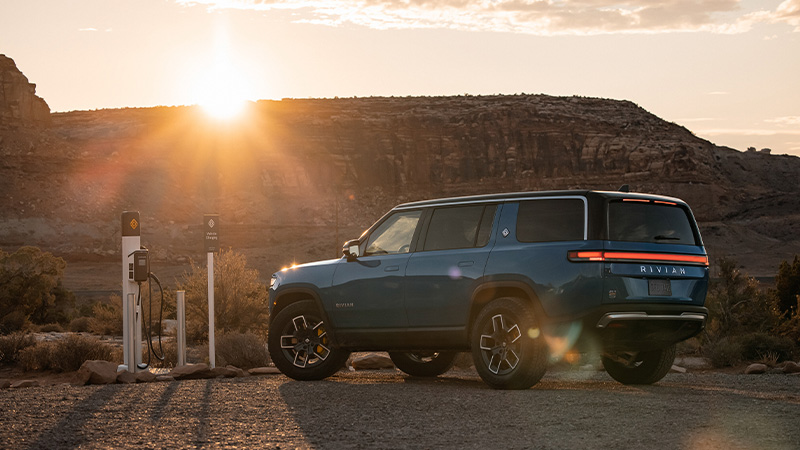 Stories
Supporting Consumer Adoption of Electric Vehicles
Heightened awareness of climate change has accelerated the automotive industry's transition to EVs and there has been a corresponding increase in interest for many consumers. JPMorgan Chase is responding by helping consumers understand and navigate this new segment and access financing to support their purchases.
The EV landscape is complex and evolving quickly, and information and guidance can be scattered and hard to find or understand for consumers. In response, Chase Auto is making investments in a new digital resource center to deliver guidance, insights and education information for first-time EV buyers.
We are also working to increase financing to support EV adoption, including entering into private label relationships with EV manufacturers to provide flexible financing options to consumers. For example, in 2021 we launched a partnership with the EV company Rivian to offer private label financing as part of its effort to reimagine the vehicle purchase process. Beginning with the credit application on Rivian's website, customers can self-select a retail financing structure that best fits their needs.