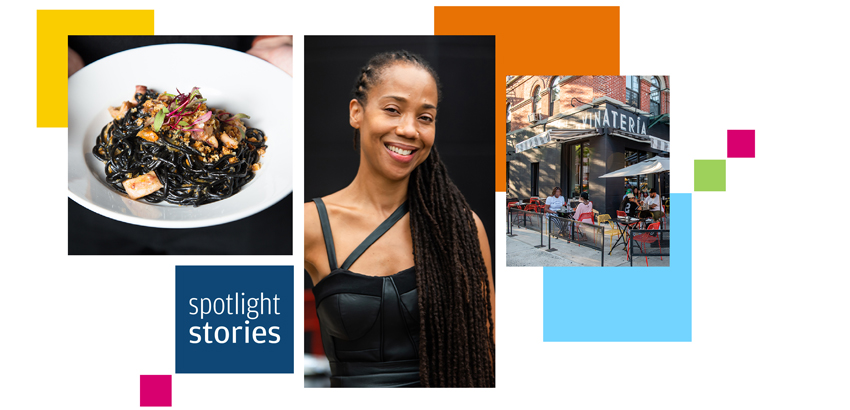 Stories
Thriving through the Pandemic in the Restaurant Industry
In 2013, Yvette Leeper-Bueno opened Vinatería, a Spanish-influenced Italian restaurant, in her Harlem, New York neighborhood. It quickly took off, and by 2019, the Financial Times named it one of the five best Italian restaurants in New York City. Then the pandemic arrived and Vinatería, like many restaurants, was hit hard.
Even though the amount of active Black business owners dropped by 41 percent since February 2020 according to the Federal Reserve, Yvette persevered—she quickly worked with the available outdoor space and constantly adjusted her menus to account for rising food costs, sourcing issues and logistical problems, as well as to accommodate more to-go offerings like house-made pastas and sauces. And, although customers couldn't eat inside, she continued to set the indoor tables – just to maintain a sense of normalcy and to make her restaurant "a little beacon of light." However, despite her best efforts and planning, the challenges of the pandemic continued to grow—and customers remained scarce.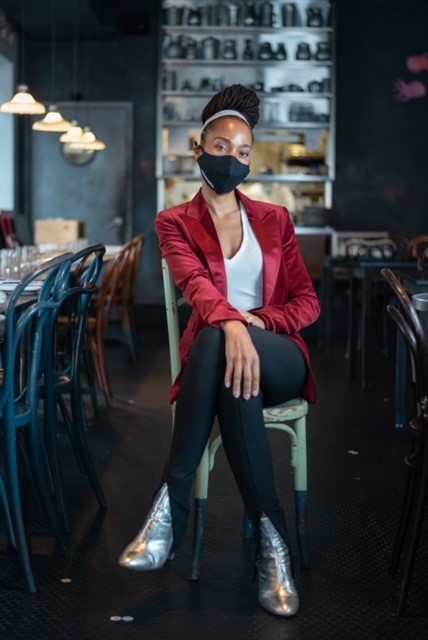 Then an opportunity presented itself. As a member of the Harlem Business Alliance listserv, Yvette learned about a $25,000 NAACP Powershift Entrepreneur Grant, presented by Chase for Business. The grant, designed to help up-and-coming Black entrepreneurs grow their businesses, seemed like a perfect fit for Vinatería. With just a few days left to apply, she pulled together an application.
"I wanted to apply because we could have definitely used the funds, and I knew I had a business worth investing in," Yvette said. "It had such good bones and such a good foundation, and I felt like we were a meaningful business in our community— one that could definitely use a timely financial lift."
To make her submission as heart-felt and personal as possible, Yvette spoke to the camera as if she was talking directly to Daymond John, co-star of ABC's Shark Tank and the brainchild behind the grant, which is awarded to up-and-coming Black entrepreneurs. She spoke about her business and did a walk-through of her restaurant, showing off what her team had already built and what was in the works.

In her submission, Yvette also said she hoped revitalizing her restaurant would help her surrounding community. "Yvette knew if she could just stay open, she could help provide meals to our essential workers," recalled Diedra Porche, Managing Director, Business Banking, at JPMorgan Chase. "She shared her plan to continue her partnerships with local stakeholders and keep the community running in a very difficult time."

Yvette's appeal worked: She snagged one of seven available grants, which allowed her to build luxurious outdoor dining structures to help keep customers comfortable—and socially-distanced—as they ate. It was a move, Yvette said, that helped stabilize finances in her business during the troubling time.
Yvette and her fellow grant awardees received mentorship from Daymond as part of their prize, too. "Daymond helped us to hone the ways in which our restaurant can grow beyond its current four walls, while also supporting its main goal of community support," Yvette explained, adding that she also learned how to hire more efficiently and market to her community better. "I feel like we're now more ready to take on the next five years of our business than ever before."
As things begin to open up, Yvette looks forward to new possibilities with Vinatería, including year-round expanded seating in her restaurant's chicly-designed dining pods. But one thing will remain the same: the homey, welcoming atmosphere she created in her neighborhood.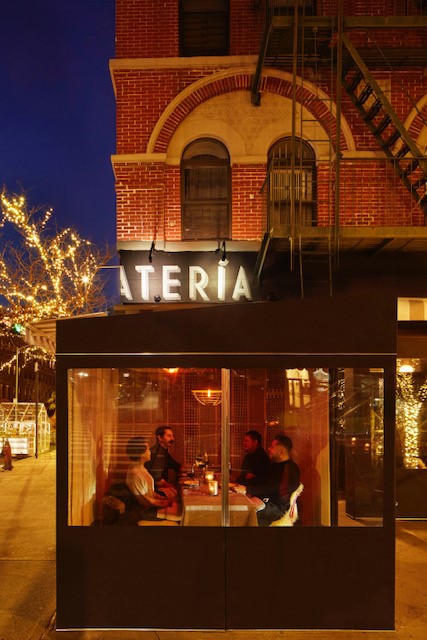 "I'm committed to being here for Harlem," said Yvette. "To be the place that when you're depleted, it brings you back to a sense of wholeness."
Spotlight Stories: Celebrating the stories of inclusivity, passion, and resilience of those who rise to the challenge and inspire us every day.
JPMorgan Chase is not responsible for views expressed other than our own.