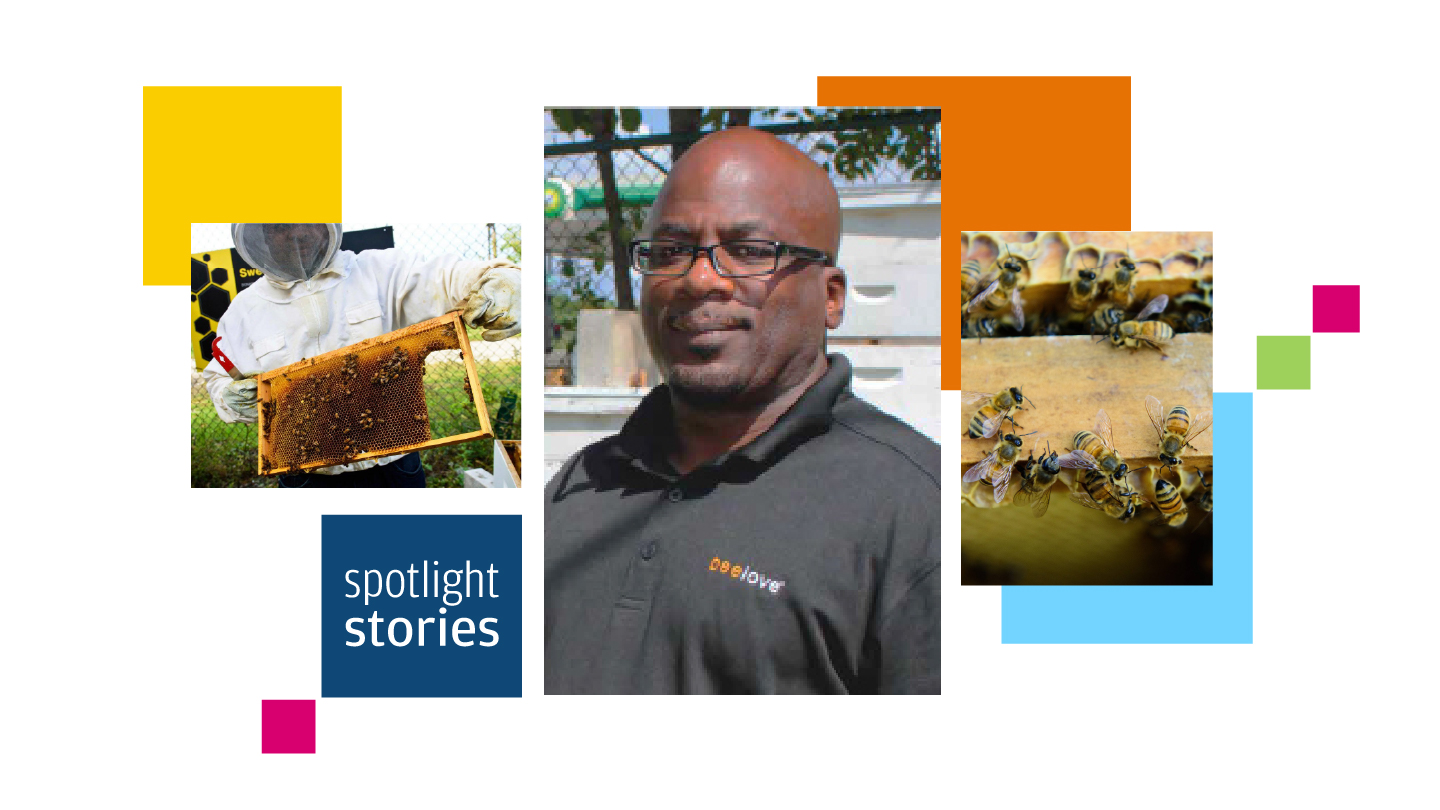 Stories
The Power of a Second Chance
Chicago-based Henry Edwards loves baking, woodworking, and spending time with his grandbabies. He was recently recognized as Sales Associate of the Month, and the future is promising.
But just a few years ago, this vibrant, full life was far from a given. Henry's criminal background presented many obstacles, one of which was a lack of access to stable employment and economic mobility.
Henry is hardly alone: One in three working-age adults in the U.S. has an arrest or conviction record. At the same time, community and business leaders are increasingly recognizing that providing education, skills training and employment opportunities to people with criminal records helps reduce recidivism, increase public safety, build stronger communities and strengthen the economy.
The question is, how can this be done effectively?
Training and Transitions
For Henry, the path to a bright future began with U-Turn Permitted, a job-readiness training initiative from Illinois' North Lawndale Employment Network (NLEN). The network serves under- and unemployed residents of North Lawndale and surrounding communities, helping them successfully reintegrate into the workforce.
After completing U-Turn Permitted, Henry began his first transitional job at Beelove—an all-natural, honey-infused skin care line produced in Chicago, and part of the social enterprise Sweet Beginnings, an LLC that offers full-time jobs to "returning citizens."
Sweet Beginnings and other Second Chance organizations help equip citizens with the skills resources and support they need to succeed in today's workforce.
To date, Sweet Beginnings has hired more than 500 people with criminal records and it's impactful: while the recidivism rate is 40 percent nationally and 55 percent in Illinois, former Sweet Beginnings employees have a recidivism rate of less than eight percent.
"Employees learn how to produce each Beelove skincare product, from the hive to the jar," says Brenda Palms-Barber, the Founding Executive Director and CEO of NLEN. ."
For Henry, working with honey was his foot in the door, and a crucial step in building his resume.
"Having a job at Sweet Beginnings is just that – it is a beginning on the path towards the dignity, security and mobility that a good career provides," said Charlie Corrigan, Head of Midwest Philanthropy at JPMorgan Chase, one of NLEN's partners.
An Investment in the Future
JPMorgan Chase is committed to helping address big social issues, including clearing pathways to good jobs for people with arrest or conviction records. The company is helping to advance polices that , "banning the box" about a candidate's criminal or arrest record on job applications, reforming clean slate laws so individuals with minor offenses on their records can more easily qualify for jobs.
JPMorgan Chase established a Second Chance hiring program alongside NLEN in Chicago, in collaboration with other local nonprofit organizations. The program has expanded into Columbus and will extend to other cities. In part due to these efforts, the Firm hired approximately 2,100 people with a criminal background, which accounted for about 10% of the company's overall new hires in the US in 2020.
In his 2020 Shareholder Letter, JPMorgan Chase Chairman and CEO Jamie Dimon said, "America believes in second chances and redemption. Getting a second chance will give people dignity and enable them to earn a higher lifetime income while reducing recidivism."
Over the past five years, the company has invested more than $1.4MM in programs led by NLEN to help serve more job seekers. Soon, Sweet Beginnings will move into a new workforce campus—a production space funded in part by JPMorgan Chase—to continue growing their employee force, production capacity and online revenue.
"It's a big blessing," said Henry. "JPMorgan Chase is a leader in corporate America. When they support workforce initiatives like Sweet Beginnings, it's not only helping a person be able to support themselves with a job, but it helps people be able to support their family and be a positive role model in the community
A Second Chance is Just the Beginning
Henry knows that a person's past should not define them. "People grow, people change, and people can do good work. They deserve another opportunity to show themselves," he said. For his part, the second chance he received has opened the door to a better future—and support for the work he does. "My supervisors and other managers have taken notice of my good work ethic, and it feels good."
For Corrigan, this is just the beginning. He says, "There have already been more than 500 stories like Henry's at Sweet Beginnings, and I'm excited about the next 500 stories to come!"
Learn how JPMorgan Chase is helping clear pathways for people with criminal backgrounds to be fairly considered for jobs
Spotlight Stories: Celebrating the stories of those who rise to the challenge and inspire us every day. See how a newlywed duo was able to buy their first home after receiving the Chase Homebuyer Grant.
JPMorgan Chase is not responsible for views expressed other than our own.