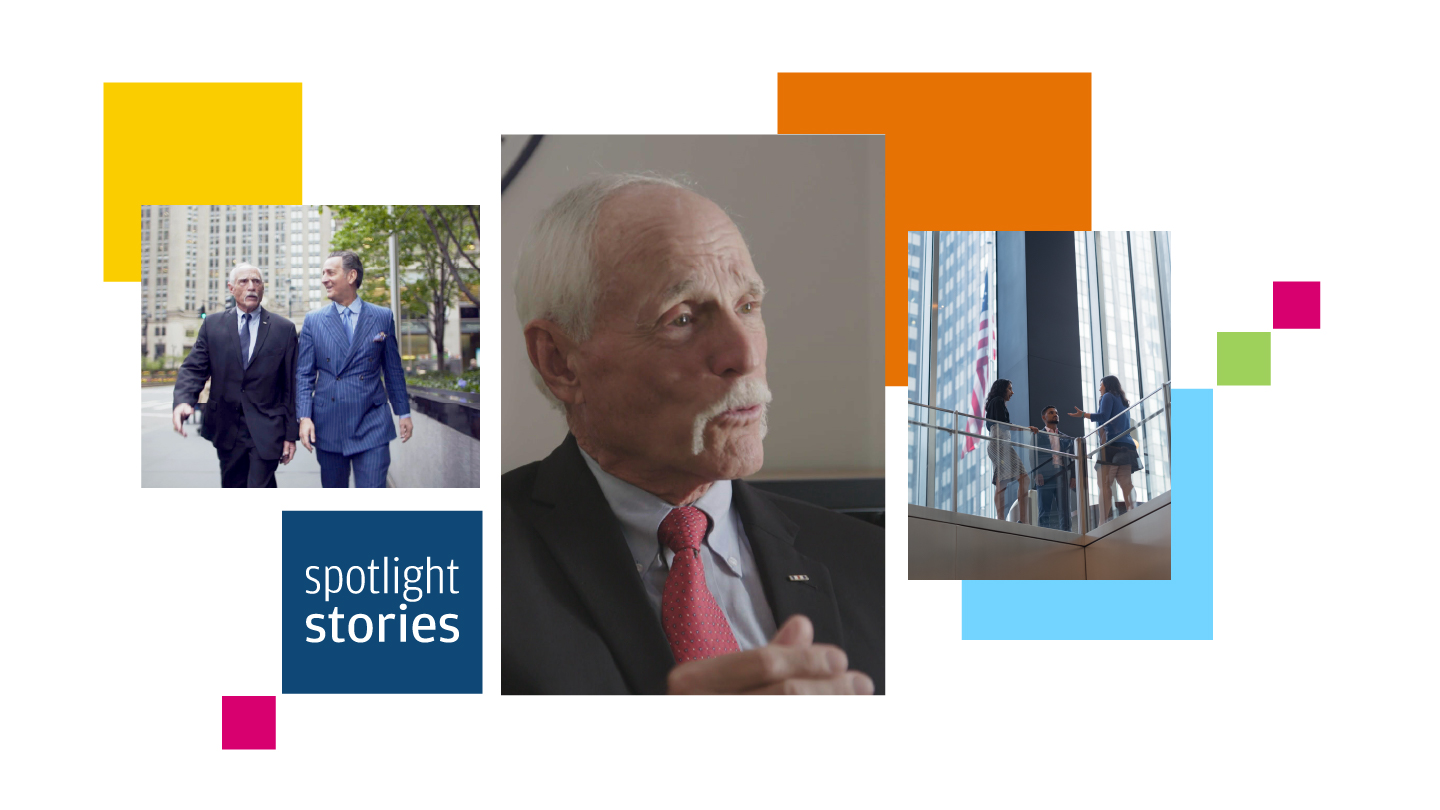 Stories
Serving Opportunities to Veterans
Robert Jones isn't a real-life superhero, but he's as close as they come. After five-and-a-half years as a prisoner of war (POW), Robert returned to the country he served and started helping his fellow veterans thrive in civilian life.
After graduating in 1965, he joined the Air Force and was deployed to Southeast Asia, where he served with the 435th Tactical Fighter Squadron, accumulating more than 80 combat missions over North Vietnam and Laos. "My dad and uncle were pilots in WWII, so I wanted to fly also," Robert said.
On January 18, 1968, his plane was shot down, forcing him to eject over enemy territory, where he was held as a POW for 62 months.
On March 14, 1973, after 1,882 days in captivity, Jones was released during Operation Homecoming.
"Most of us just wanted to get back to normal life," recalled Jones. "We were just overjoyed to be home in the best country in the world. Every day was like Christmas, and still is."


Continuing A Legacy
After returning from Vietnam, Jones remained in the Air Force for three years, rising to the rank of Major. Afterward, he joined American Airlines, where he worked as a pilot for 27 years. But even after he retired, Jones wasn't done working. In 2011, he created the Veterans Sourcing Group (VSG), a certified service disabled veteran-owned business, to help veterans find employment after their service and connect companies to this dedicated group of workers.
"After coming home and seeing how veterans—especially Vietnam veterans—were treated, many being homeless, I wanted to give back," said Jones.
In 2015, Jones and VSG became a diverse supplier for JPMorgan Chase to help fill the firm's staffing needs. Through his company, Jones was able to provide jobs to returning vets, as well as highly trained, motivated employees for the bank in positions such as accountants, business analysts, recruiters and financial analysts.


Serving Those Who Served
"JPMorgan Chase is revered in the financial community as a corporate leader and partner with the largest customers in the world," said Jones. "VSG has been honored to serve them through the staffing of many professional and administrative positions all around the country."
James Flynn, JPMorgan Chase Executive Director, Supplier Diversity said, "I believe the thing that makes veterans so wonderful—and so valuable to us as an employer and as a business—is that they really come to the workplace with a level of teamwork, initiative, and passion that is unsurpassed."
"As part of their training and background, they bring different types of skill sets that are very valuable to us."
Jones plans to continue helping veterans—and JPMorgan Chase—by providing great careers for some of America's most dedicated workers.
"Our capabilities, experience, reputation and services create jobs for our returning military heroes," said Jones. "Deploying our veterans in world-class, meaningful jobs helps build even better communities."


Spotlight Stories: Celebrating the stories of those who rise to the challenge and inspire us every day. See how a scientist created food out of thin air to help change the way we make sustainable food.


JPMorgan Chase is not responsible for views expressed other than our own.