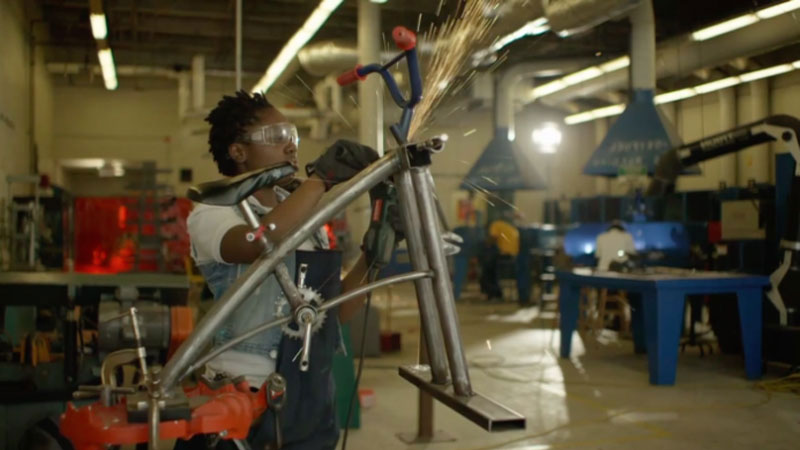 Stories
New Skills For Youth: Investing $75M Today to Build Tomorrow's Economy
Young people need pathways to high-quality training and skills to compete for jobs
We believe every young person deserves a pathway to economic success. That's why we're announcing a new $75 million investment to expand high-quality career-focused education programs that lead to well-paying jobs and long-term careers. Failing to prepare young people with the right skills and education for these jobs is not just a missed opportunity for them—it's a missed opportunity for businesses to hire the talent they need to grow and compete.
With the Council of Chief State School Officers and the National Association of State Directors of Career Technical Education Consortium we are launching a multi-million dollar competition for states to expand and improve career-focused education that prepares students for high-skill and high-wage jobs.
Learn more details on this initiative.
Economic opportunity is increasingly out of reach for million of young people. Without the right skills or education, they find themselves stuck in low-skill, low-wage jobs or unemployed. We are investing in high-quality career-focused education programs so that more young people have a shot at real economic opportunity.
Jamie Dimon, Chairman and Chief Executive Officer