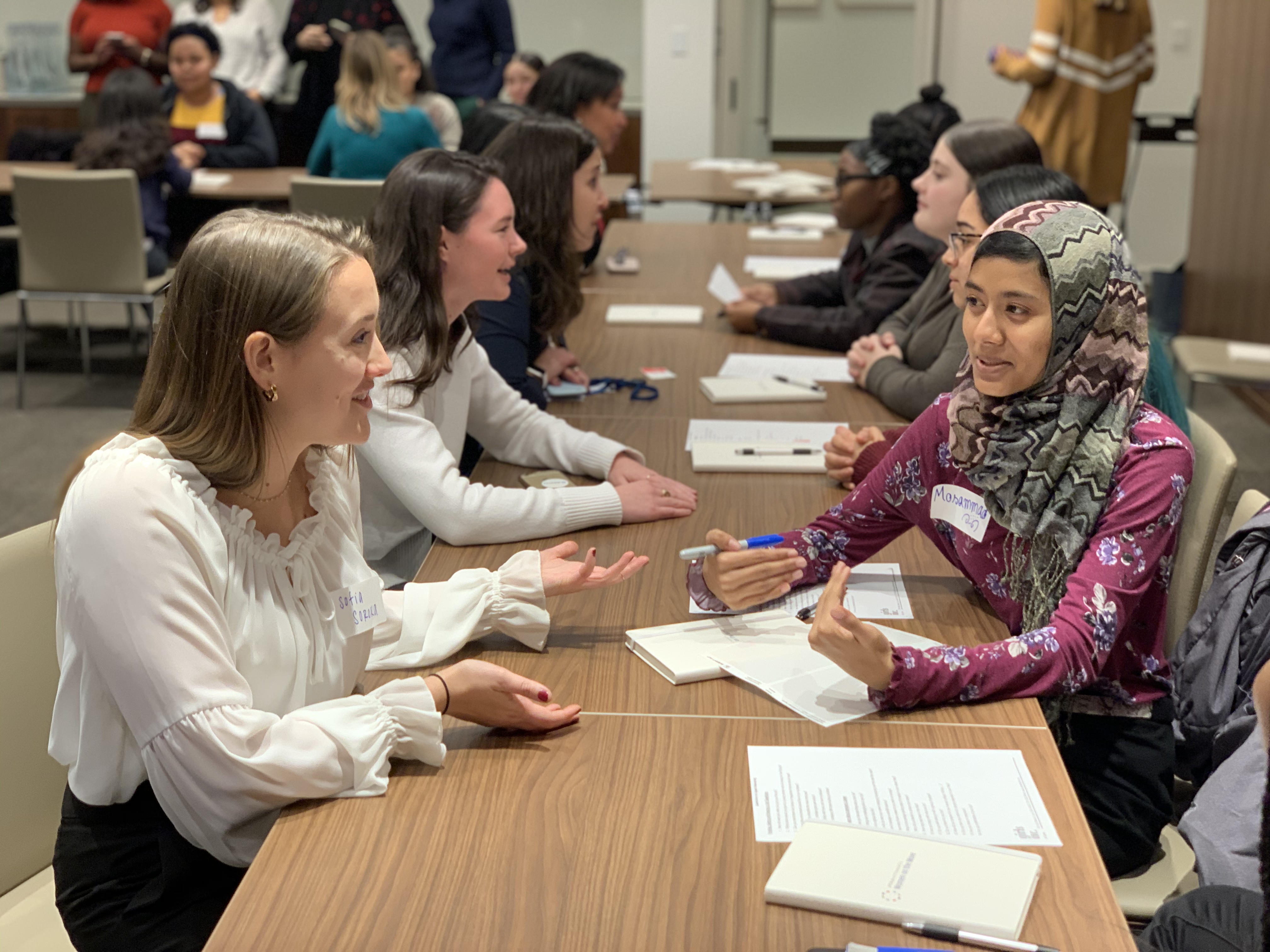 Stories
Alameda, CA Girls Are Breaking Down Tech Barriers
A group of girls in Alameda, CA are acquiring financial literacy skills to take charge of their futures.
JPMorgan Chase employees volunteer at a Money Talks Workshop at Girls Inc. of Island City
Today, there are more women in key leadership roles than ever before, however women and girls continue to face barriers to pursuing opportunities and leadership positions across many industries. Despite these challenges, and in the midst of an uncertain economic future, a group of girls at Girls Inc. of the Island City in Alameda, CA are acquiring financial literacy skills to take charge of their futures.

Behind that effort is Girls Inc., a nonprofit dedicated to inspiring girls to be strong, smart, and bold, working to break down the barriers that prevent them from reaching their career goals.
According to American Institutes for Research Managing Director Dr. Deborah Moroney, "In a rigorous comparison study, we found that girls who participate in the Girls Inc. experience demonstrated improved academic performance, school-related behaviors, physical activity, and leadership outcomes."
Founded in 1864, Girls Inc. has been committed over decades to meeting the evolving changes facing girls and young women ages 5-18, providing them with critical skills, economic and financial literacy training and mentorship. The training these future leaders receive has been sponsored through JPMorgan Chase's Women on the Move initiative since 2019.
As part of JPMorgan Chase's ongoing support as a national sponsor of Girls Inc., the firm recently donated an additional $75,000 to be used towards purchasing technology equipment to enable e-learning.
---
"We're working to make sure the girls still have the same level of access to programs during the pandemic," said Sam Saperstein, head of Women on the Move for JPMorgan Chase. "We're proud to work with Girls Inc. and dedicate our time to coaching these girls and help them navigate their futures."
"As a mom, it was the perfect opportunity to explore my own attitudes about money and think about what I had conveyed to my daughter, both good and not so good. And to consider what was missing from what I wanted to say to her," said Joyce Simmonds, mom of a Girls Inc. of the Island City participant. "For Jennifer, she was able to explore how to manage her own budget and set goals and think about what her expectations and knowledge currently were."
JPMorgan Chase's partnership with Girls Inc. is an initiative of the firm's Women on the Move program, which started as an internal effort to empower female employees to grow their careers. The firm has since expanded its focus to help female business clients launch and grow businesses and female consumers improve their financial knowledge and financial health.
Girls Inc. recently won a $10 million grant through the Equality Can't Wait challenge. Hosted by Melinda French Gates' investment firm Pivotal Ventures, the Equality Can't Wait Challenge provides awarded grants to organizations with big, bold ideas to expand women's power and influence. Girls Inc. was among six winners selected out of 550 submissions for this honor.