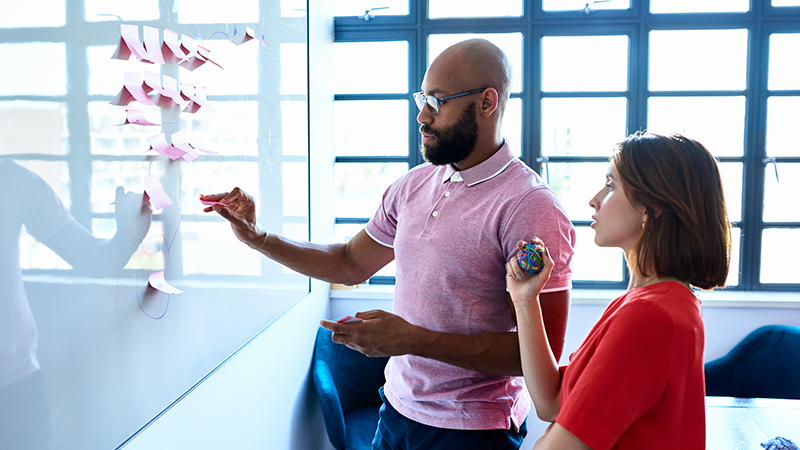 Stories
Cincinnati Business Leaders Dust Off Their Playbooks to Tackle Today's Challenges
The past two years have brought on a series of unforeseen challenges for business leaders in the Queen City. In the first half of 2022 alone, Cincinnatians have been tested by decades-high inflation, sharply rising interest rates and ongoing supply and labor shortages. And yet, local business leaders remain confident in their own companies, which is in line with the outlook of business leaders nationally.
According to the JPMorgan Chase 2022 Business Leaders Outlook Pulse survey, the majority of business leaders (71 percent) are optimistic about their own company's performance. Nearly three-quarters of survey respondents (73 percent) anticipate increased revenue/sales for the year ahead.
JPMorgan Chase recently surveyed more than 1,500 midsize business leaders nationwide to understand their economic outlook and business challenges heading into the second half of the year, and how they plan to navigate the evolving landscape.
Here in the Cincinnati area, we're seeing major industries like manufacturing, transportation and logistics and health care related segments continue to perform well as demand for their products and services remains strong. In the last two years, companies have also adjusted their operations and adopted new technologies to optimize performance, while effectively bolstering their resiliency.
However, the game plan for achieving success is far from straightforward. In the survey, 100 percent of respondents said they're currently facing business challenges. Business leaders cite the higher cost of doing business, including inflation, as their top challenge (71 percent), followed closely by labor issues (70 percent) and ongoing supply chain issues (47 percent).
Here's a closer look at today's business challenges and their local impacts.
Increasing Costs of Doing Business
Rising costs are nearly impossible for business leaders to escape — in fact, 99 percent report that their costs of doing business have increased. With their bottom lines impacted, more than three-quarters of businesses (76 percent) are raising prices, and 42 percent have passed along at least half of their increased costs to consumers and buyers in the form of higher prices.
We've seen this play out in the manufacturing space as companies experience increased costs of parts and materials offered by suppliers. With price increases happening across the board, there's also less "shopping around" for a better deal. This trend is not expected to subside in the near term, as 81 percent of survey respondents say they are likely to continue to increase prices to help mitigate higher costs.
Continuing Labor Issues
More than seven in 10 business leaders point to increased costs from retaining employees (77 percent), supply chain issues (74 percent) and hiring employees (71 percent), as the main drivers behind their rising costs.
When businesses are unable to fill positions, they may need to forego orders or limit the number of new clients they take on, potentially impeding growth. Local logistics companies keenly feel these impacts since truck drivers are essential to their operations.
Supply Chain Issues
The ongoing supply chain issues have eased nationally, according to the survey, with less than half of leaders reporting it as a top challenge — down from two-thirds at the end of 2021.
However, supply chain issues remain for Queen City business leaders. The impacts are resulting in higher prices for parts and raw materials that are increasingly hard to come by, and extended time periods for the shipping and receiving of goods to customers. Local companies have had to educate their clients to expect delays and longer delivery windows.
Despite these challenges, Cincinnati business leaders have their sights set on growth. According to the survey, 83 percent of business leaders expect to grow their companies over the next year. While down from the 90 percent expecting growth at the end of 2021, more businesses plan on expanding into new global or domestic markets (63 percent), and bolstering product innovation (53 percent), including expanded or new product and service lines, compared to six months ago.
These findings may be surprising for some with the uncertainty in today's economy, but business leaders are not known for standing still. Rather, Cincinnati business leaders continue to stay a step ahead by taking calculated risks and embracing new opportunities on the path toward growth.
This story originally appeared in Cincinnati Business Courier.