On November 15, 2022, the JPMorgan Chase Institute and PolicyCenter held the first ever joint Data Dialogue on The State of Household Finances and Policy Priorities for an Inclusive Economy. The virtual event consisted of two panels of experts—the first group assessed current macroeconomic trends while the second discussed policy implications nearly three years into the COVID-19 pandemic.
Data Dialogue: The State of Household Finances and Policy Priorities for an Inclusive Economy
WATCH VIDEO
2:12:50
View Transcript (updates content above)
Hide Transcript (updates content above)
Show Audio Description (updates content above)
Hide Audio Description (updates content above)
   >> ELIZABETH ELLIS:  Good afternoon. 
Thank you for joining us today for the JPMorgan Chase Institute and PolicyCenter event.
This state of household health.
I am Elizabeth Ellis, the director of engagement strategy and operations for the PolicyCenter.
We are excited for the return of our virtual event series and look forward to conversations in the new year.
This event is being recorded and will be posted on our website in the coming days.
For those of you not familiar with our work, the institute harnesses the scale and scope of the data to analyze trends in the global economy, frame critical problems and help policymakers, business leaders and non‑profit leaders make more informed decisions to support growth.
The PolicyCenter uses this evidence base to develop and advance sustainable solutions to drive growth.
We will start the program today with Chris Wheat, who will moderate a conversation focused on what the latest data insights tell us about the state of household finances three years into the pandemic.
Policymakers around the country are at a critical juncture to assess the well‑being of household finances.
The second panel led by Parag Mehta will build on the economic context by exploring key policies to build a more inclusive economy.
Before we kick off the conversation, I do want to highlight the latest research that was released this morning.
The report is entitled how families use the advance child tax credit and measures the spending response of 2.4 million families during the final months of 2021.
Check out that report following the event.
Now, I will introduce Chris Wheat.
He is a leader in the firm's work on Diversity, Equity, and Inclusion, in addition to his previous role as director of analytics at a FinTech start up, Chris has served as assistant professor at the MIT school of management and the center for economic development at Rutgers Business School.
We are excited to get this started.
Chris, I hand the mic over to you.
>> CHRIS WHEAT: Thank you for that warm introduction.
Thank you to our guests as well.
My name is Chris wheat.
I lead the firm's policy research arm that tries as best we can to use our administrative data along with other data to address timely policy questions across a range of topics from labor policy, housing, hiring, education and more.
I am excited today to have this wonderful panel of experts who also use data to shine a light on some of these questions.
I want to introduce each of them and hope they can join us on screen as I introduce each one.
First, Betsey Stevenson.
Her bio is wonderful and extensive.
She is a professor of policy at the university of Michigan.
She is a faculty research associate, a fellow at the institute for economic research in Munich and an elected member of the national academy of social insurance.
She served as a member of the council of economic advisors from 2013 where she advised President Obama on labor market and trade issues.
She held the position of chief economist for the US department of labor.
More recently she served on the Biden era transition team.
Dr. Stevenson has published widely on families.
She is the co‑host of the podcast think look an economist.
Thank you for joining us.
Next, we have Natalie Evans Harris.
Hi, Natalie.
Natalie is the Executive Director of the Black wealth data center.
In her current role, she leads a team tasked with data to support policies and strategies to measurably increase Black wealth.
She brings 20 years of experience.
She spent 16 years at the national security agency, where she led an analytics development and as a senior policy advisor in the Obama administration.
While working in that administration, she founded a federal data science community with 200 active members across 40 federal agencies.
She has worked in the Biden administration as a senior advisor.
She previously co‑founded and serves as the Head of BrightHive, a data sharing platform.
Welcome, Natalie.
And, rounding out the panel is Wendy Edelberg.
Hi, Wendy.
She is the director of the Hamilton project and a senior fellow in economic studies at the Brookings Institution.
She joined Brookings in 2020 after more than 15 years in the public sector.
She is an economist whose research has spanned a wide range of topics on the economic effects of policies in the financial system.
Prior to working at CBO, Wendy was the Executive Director of the financial crisis commission which released its findings on the causes of the financial crisis.
She worked in macroeconomics, housing, and consumer spending at the president's council of economic advisors during two administrations.
Before that she worked on those same issues at the federal reserve board of governors.
Welcome to all three of our panelists.
Just to get things kicked off and jump into sort of a warmup question, I was wondering if each of you could weigh in on generally speaking how you think consumers are doing right now.
I recognize that is a complicated question with a lot of nuance.
Given where we are ‑‑ let me open with that question.
I will start with Betsey.
>> BETSEY STEVENSON: Thank you.
And thank you for that really nice introduction, which probably provided people with more information than they needed to know about me.
Let's turn to what really matters, which is thinking about how households are doing.
The economy is so confusing right now because job growth is so strong.
The economy continues to recover ‑‑ we had job growth in October.
Even though it is slowing, that was one of the fastest months of job growth in the 21st century.
That is sort of where we are at, this place of very strong growth.
We also have more openings than we have ever had prior to the pandemic, millions more job openings than prior to the pandemic.
On the one hand, it is a dream economy for finding a job you love that compensates you well, that you want to be working in.
On the other hand, every time you turn around, prices are going up.
Probably five times a day people are saying things like you want how much for that bagel, for that banana.
When we think about inflation, the Fed aims for 2% inflation.
Why 2%?
It is inflation that is so slow that we don't really notice it, is what they are aiming for.
When people are noticing inflation ‑‑ and I have to say I see it around me all the time.
I went to buy bagels, and they increased the price of a dozen bagels I normally buy by a couple of bucks.
Nobody likes inflation.
When we think about how people are doing, they are unhappy about paying higher prices, but there is lots of job opportunities.
I just want to put a couple more things out there for us just to think about because I know some families are really hurting.
Yeah, there are a lot of job opportunities, but they haven't changed jobs.
They are in the same job, and their wages aren't keeping up with inflation, and they can't buy as much stuff, so they are dipping into savings.
We are definitely seeing that the excess savings that were built up during the pandemic, people are dipping into it to buy higher priced things.
But it is worth noting on the bright side, the two people who seem to be doing the best in this economy right now are higher earner, college educated workers where we have seen labor force participation particularly for prime age college recover the most.
But it is also recovered at the bottom for people who have like only a high school degree.
We have seen a lot of wage growth at the bottom.
I think the people who are getting really crushed are people really in the middle who don't have that college degree.
Maybe they have got a year or two of vocational experience.
What we are seeing there is the slowest to recover in terms of labor force participation, and I think a more sense of languishing in this economy.
>> CHRIS WHEAT: That is really helpful to start off.
It feels like you were sitting with me this morning as I was looking at the price of bagels.
That was a great example.
It was a shock.
Natalie, do you want to pick up on some of that or anything distinct you are seeing in terms of how households are doing and the things we are seeing across different kinds of families?
>> NATALIE EVANS HARRIS: Sure.
Coincidentally, we had a long conversation about the price of eggs this past weekend and how grocery shopping has gone up.
Similar to what Betsey was saying, it depends for consumers.
It depends on a number of factors to determine how well consumers are doing.
The data is showing that race and geography play a role.
While we know the average total net worth of white households is seven times that of Black households, we can make the assumption that when prices go up, they are able to weather those storms a little bit better.
But we know that geography plays a factor.
I live in prince George's county, Maryland.
62% Black residents with an average median income of $87,000.
The percent of white residents that live in poverty here exceeds the percent of Black residents living in poverty here.
So the Black community is doing a little better here than the white community is.
But if you go up the road about 45 minutes to Baltimore, still 62% Black residents, but their average median income is less than half of what you will see in prince George's county at $41,000, and the percent of Black households living in poverty is three times as high.
That is not unique to this area, and what that tells us is if you really want to know how consumers are doing, you need to look at not just the average across the nation, but who these people are.
Race, geography, education, all of those things play into how we are going to be able to weather this storm and what resources and support we need to make sure we all get through this together.
>> CHRIS WHEAT: That makes a ton of sense.
Wendy, anything else you would add in terms of starting us off and level setting on things people should know about the economy?
>> WENDY EDELBERG: We know that real wages have been falling, which is to say that the wage increases that people have been getting have been smaller than the speed with which inflation is going up and which prices are going up.
So people have less purchasing power in terms of their labor market income.
And we are seeing that in what is happening to real disposable income.
So the amount of overall purchasing power that households have.
That is the bad news.
The good news is that given what happened with the surge in income in 2020 and 2021 -- in real terms, given what happened to house price, so for anyone lucky enough to own a home or assets, the state of income balance sheets across the distribution is pretty strong.
One indicator of this ‑‑ I am going to give you two indicators.
One indicator of this is what is happening to delinquencies on credit card balances.
This is like a good canary in the coal mine to see if and when the stresses that families are feeling show up in financial indicators.
Delinquency rates on credit card balances are at historical lows.
That is an excellent indicator that overall household balance sheets are pretty strong, even for relatively financially fragile households.
Another indicator that is at a more aggregate level is simply looking at what is happening at consumer purchases.
So even after controlling for inflation, real consumer purchases are pretty strong.
They were way above trend for a big chunk of 2020 and 2021, and they are basically now on trend.
So consumers are still out there spending, and in fact probably spending more than our economy can sustain.
And so I think ‑‑ while I completely appreciate that we have households that need more fiscal support, that is probably in large part because they needed more fiscal support in the 2000's, they needed more fiscal support in the 2010's, and those stresses are still absolutely with households today.
>> CHRIS WHEAT: So thank you to all three of you.
Natalie, coming back to you, Wendy was helpfully pointing at some things that have specifically happened over the past years both with COVID as a phenom in the world but as COVID as a thing that kicked off a bunch of policy interventions that were novel.
I wonder if you could say something about how you think about the state of the race wealth gap sort of before COVID, how we are looking at that now, how that has changed over the past couple of years?
In some sense, some people, including me, have observed that COVID era policies generally were like progressive in the sense that they had a distributional element of them tilted in that direction.
But the gaps were quite large to begin with before COVID.
Could you tell us how to understand how to think about that over time and the current situation?
>> NATALIE EVANS HARRIS: That is an interesting question.
Betsey and Wendy live in this policy space, and I kind of live in the data space of how do I get you the data you need to be able to answer questions like what the state of racial wealth gap and inequity is right now.
It is hard to answer.
It is not something that can be solved with one program, one policy, one solution, and it is also such an umbrella term at this moment because wealth really does include income, it includes assets like households, entrepreneurship as an opportunity that we saw increase over COVID as a means of attaining wealth that you can pass down.
I think for me answering that question is always challenging because coming from a data lens and wanting to be evidentiary, it is hard to tell what has been working and what hasn't.
Part of the reason that is challenging is we are not collecting data disaggregated by race.
We don't have the data.
We need to truly be able to say these programs have truly been able to affect the people they were targeted to help.
It is just challenging to do that.
The small business administration issued a ridiculous amount of money and loans, but they don't disaggregate their data by race.
So how do we know if it go the into the hands of Black business owners or minority business owners, women business owners?
We don't know because they are either not collecting it or not sharing it.
It is the same with looking at the approach of the way we issue and execute policy programs.
We talked about this often when I worked both under Obama and Biden.
The programs are put in place, but they are not getting in the hands they are intended to because of the process between federal and down to the individual.
When you think about where the money went, it went to the small and medium sized banks to issue out to entrepreneurs and business owners.
But because of decisions, processes, and other factors, we did find that it wasn't getting in their hands.
So I think it is just challenging to be able to answer the question of where we are in three years without saying we need to improve the way we are collecting data and holding ourselves accountable for the work that we have been doing during COVID to improve or address the racial wealth gap.
I don't know if that answered your question.
>> CHRIS WHEAT: It is a healthy response even if it doesn't answer the question because it points out how hard it is to answer the question, something we certainly empathize with wholly.
I wonder, Natalie ‑‑ you made reference to the work you are doing now, and I introduced you as leading the Black data wealth center.
It is a new organization that some may not be familiar with.
I think I have time for you to do a quick plug and tell us a little bit about the organization and what you guys are up to and how you are thinking about bringing some of the innovative done you have done in the past?
>> NATALIE EVANS HARRIS: In a nutshell, and this is not a plug, but the Black wealth data center launched always over two months ago.
It has been a brainchild of Bloomberg's philanthropy initiative for always over a year.
We are centered around reducing the barrier to accessing data based upon race and geography and education and other factors.
We want to be a go‑to resource for Wendy and Betsey and Chris and others to be to not just see what is happening at a national level with data, but what is happening at the state level down to the zip code level in charts and graphs and visualizations that make it easy no you to get the nuance while knowing that debt overall may be going down for Black households, but we are also seeing credit card debt going up exponentially.
So while we are called the Black wealth data center, it is actually a racial wealth equity database.
It has data based upon any race that is collected.
We also seek to be a catalyzer of solutions.
We don't want to just tell you what the data is saying.
We are not a think tank, so I am not going to answer policy questions, but we do want to support solutions that help in developing our communities and advance the state of data overall.
Blackwealthdata.org.
>> CHRIS WHEAT: As many times as we have been looking for data or asked others to weigh in on a yes or to answer a question ‑‑ I would love to tell you the answer or speculate with you about it, but honestly there is no good data source that is timely, granular, et cetera.
It is a really good source you are working on.
Betsey, I wanted to get back to you, maybe staying on that theme of thinking about how some of these intersections that we see in the economy right now.
In the past you have done some really important work looking at the intersection of low wage occupation service work, gender work in particular, and point at that intersection for how it affects women in the workforce.
We know childcare prices and labor supply have been moving around a lot in the past few years.
How do you think those swings in structure have impacted women in the workforce, particularly women of color, along with raw financial positions?
>> BETSEY STEVENSON: So let me start by following up on like what you were talking to Natalie about, just to make a small subtle point, which is when we think about how public policy can impact things like the wealth accumulation of Black families versus white families, what we had was a period of public policy where we purposely kept interest rates incredibly low, which fueled a lot of home buying and a lot of mortgage refinances.
But we know in the data that people of color are less likely to refinance their mortgage to lower rates than are white families.
But as you build wealth in a house, what you are really building is like what is your equity minus the principal and interest you are going to own?
If white families were disproportionately taking advantage of a period of incredibly low interest rates to refinance, and families of color were less able for a wide variety of reasons in the banking system to do so, we come out of this period of low rates with big gaps in the interest rates in which Black homeowners have mortgaged their house versus white home owner, which will continue to impact White and Black wealth accumulation long after the policy of record low rates has ended.
And so when we are thinking about sort of where we are going, I think we have to think about coming back to the point Natalie made about implementation, how do policies actually end up being implemented?
Now let's pivot to families with women, particularly minority or women of color headed households.
What we have seen, first of all, is right now whites have the lowest labor force participation in the economy.
So other people have gone back to work more than white families have.
I think that that is a ‑‑ tells us something both about how people are doing, but also their resiliency to be able to come back into the labor market.
And Black women are the most likely to come back into the labor market.
Women have come back relative to men.
So their labor force participation has recovered more than men's.
The thing that is mind boggling that women have recovered faster than men is that childcare is still almost 9% below in terms of employment its 2019 levels.
So women are coming back, and they are doing it without the childcare.
So it feels to me like something has got to blow at some point because I think what is happening is women are using the fact that they are able to work from home more to be able to keep working and use less childcare.
But that is still a lot of hours of work.
So how are people doing on that front?
I think we have to ask them.
All I can tell you from the data is that they are juggling it all right now because they are all back at work.
And the other thing that I think is really important to realize is women came back into the labor force faster than men even though the industries, the sectors that traditionally employ women have not really recovered from the pandemic.
The two fastest growing sectors prior to the pandemic were education and health services, leisure, and hospitality.
Education and health services, one in four women in the labor force work in education and health services, and that sector has just gotten back to its 2019 levels.
If we hadn't had the pandemic, my best guess is that sector would have grown by half a million to a million workers by now.
It is still quite low relative to where it would have been.
So where do we see women going?
We have seen women disproportionately going ‑‑ relative to their normal ratios in the field, going into manufacturing, construction, transportation and warehousing.
Women are just really resilient, and they have been returning to whatever job they can get much more than men have, and they are doing it without childcare.
>> CHRIS WHEAT: So do you have a view of what that might mean in the short or the long run, in terms of just some of the extended labor market inequity?
If you think of the occupations that women have historically been more present in, lower wage occupations, I hear you say the rotation is outside of the traditional ‑‑ not the right word ‑‑ historical industries, do you have an idea of how that affects the labor market?
>> BETSEY STEVENSON: My biggest concern is for children.
Because what we saw was like a really devastating decline in school performances across the country, and that looks like it is being caused by something much broader than which kids schools closed and which ones didn't.
And I think that I would like to see more families be able to access high quality early childhood education through center‑based, curriculum‑based childcare so that women can go to work and know that their kids are not, you know, just being sort of ‑‑ that their kids are being enriched in learning while they are working.
I think that is really important for investing in the next generation.
So that is where one of my big concerns is.
I think we are also going to see a labor market that continues to struggle to figure in‑person jobs without high rates of pay.
That is one of the places where ‑‑ you know, the challenge is we are seeing increases in wages, particularly at the bottom in in‑person jobs like fast food.
But at the same time, the productivity data tell us that people are working from home became more productive over the pandemic and people working in person have become less productive.
So I think there is like the potential for a pretty big shift in the economy for what kinds of jobs people hold, what kinds of things people buy, what kinds of things the economy produces.
I think that is part of the overall shift that is going on right now that has fueled inflation.
Obviously like at the end of the day, inflation is caused by demand outstripping supply, but some of it has just been about confusion about where people should work and based on what people want to buy.
That has created a lot of chaos.
I think it is going to settle down, but I ‑‑ you know, we have a massive nursing shortage, for example, and I don't see any forces that are going to alleviate that care‑giving crisis any time soon.
>> CHRIS WHEAT: All right.
Wendy, I saw you come off mute.
I wasn't sure if you were going to jump in.
>> WENDY EDELBERG: Yes.
Everything that you are saying is so very right.
And right now inflation is obviously the laser focus of policymakers and people observing the economy.
But inflation is not going to be with us persistently, but these changes that Betsey has alluded to, some of which we can anticipate and some of which I am sure we can't, those are going to be with us persistently.
So face to face services have been coming back very, very slowly and are nowhere near pre‑pandemic trends.
And at a certain point, one has to imagine that they are not coming back to pre‑pandemic trends.
Healthcare services, which have historically been incredibly resilient in the face of economic downturns are way blow pre‑pandemic trends.
The same is true for recreation services.
The same is true for transportation services.
I think ‑‑ you know, it is clear to me that when the current crisis is behind us, the current economic crisis is behind us, these changes in our economy are going to bubble up and be the most significant challenges that we are facing.
What is layered on top of this is that the cycle, the economic cycle that we are in for is also going to have significant sectoral implications.
In 2020 and 2021 we gorged on goods, anything you can put in your hand or in your driveway.
That is important for when the economy is in a downturn.
Normally what people pull back on is purchases particularly of durables, anything where you can stretch out the washing machine just a little bit longer.
So people have like ‑‑ must have pulled forward a great many years of purchases of goods into 2020 and 2021. In the next downturn, which may well be even ‑‑ I expect the next downturn to be relatively shallow, but I still think it is probably on the near‑term horizon.
Goods spending is probably going to be far more affected by a downturn in the economy because that is normally what happens and because as I said, we just had this massive pull forward of spending on goods.
So this will be a sector ‑‑ frankly if you work in the goods sector, you probably already feel that the economy is in recession.
If you look at inventory to sales ratios at the Targets and the Walmarts of the world, they are very, very high.
We are going to I think see a huge shift away from goods spending, but will it be towards services spending?
I am not sure.
Like I don't think business travel is ever really coming back to its pre‑pandemic trends.
I don't think services, face‑to‑face services in downtown business districts is ever coming back to its pre‑pandemic trends.
I don't know what the future holds.
I think there are going to be some wild sectoral swings in the coming years.
>> BETSEY STEVENSON: If I could jump in, it is it feels like there is a demand for healthcare services that just aren't being met.
The cues for healthcare services that people just can't find therapists, the cues for health services, I have older parents, I talk to my parents and say you need to go do this or that for your health, and they say it is going to be a two‑month wait.
I recently looked in the data.
There are 100,000 fewer people working as nurses in the United States right now compared to prior to the pandemic.
We have an ageing population.
We don't need 100,000 fewer nurses, we needed 100,000 more nurses.
We need nursing to grow, not shrink.
I don't think that we have all decided we don't care about our health.
I don't think it is because people died in the pandemic, but that reduces it a little bit.
We have battered our healthcare system with the pandemic.
We are going to have to have a reckoning with how we treat healthcare providers in order to get people back into those occupations.
I think for sure our desire for them is going to rebound just as strong as ever.
>> CHRIS WHEAT: So many of the things you just pointed out about sectoral orientations and shifts, uncertainty about where labor markets are going to go, I think it is just part of the story about uncertainty about what our economy is going to look like on a go‑forward basis.
Wendy, you had done some work in the past with us with our former colleague and friend, Fiona, looking at some of the COVID era policies, not just understanding how they worked or how they were effective or not in the policies at the moment, but with an eye of understanding of what can we learn from those policies on a go‑forward basis.
I don't know if this is too much of a stretch to ask, but maybe even broadly or specifically about some of the uncertainties we have just discussed, do you have any insights from that work about which policies might be useful for meeting the moments that are soon to come, however broadly you want to take that?
>> WENDY EDELBERG: It is a fantastic question, and I am super proud of the work.
And I am super proud of the work, and I am pointing to you on my screen, but other people can't see, that JPMorgan institute did in the book we titled recession remedies.
There are absolutely lessons for the next recession.
We thought of that book about lessons for the next recession, assuming it wasn't caused by a pandemic.
We were thinking just generally about recessions, painting with a broad brush.
If you think more specifically about recessions, when inflation is high, I think what we learned ‑‑ and I know what we learned ‑‑ is that targeted policies can be very effective at reaching the most vulnerable families.
We learned that poverty rates do not have to rise in recessions, that fiscal policy can get sufficient support to financially vulnerable families so that poverty rates don't rise.
It is a lesson I hope we don't unlearn.
But at the same time, if you think about like the work that you all did on unemployment insurance, the very broad and robust changes that policymakers have made to UI were generally effective, but they did two things, and we only really need one in the next recession if inflation is still high.
One, they got help to people who were unemployed and did a great deal to support consumer spending among those unemployed people and basically, I think were fundamental in keeping the economy on an even keel.
That is very helpful regardless of what the concerns are about inflation.
They also created a lot of stimulus.
In fact, among people who got unemployment insurance benefits, spending rose relative to what it was pre‑pandemic.
So if you are in a recession, and fiscal and monetary policymakers are trying to stimulate aggregate demand and get inflation up from too low of a level, we learned that expanding unemployment insurance benefits is an effective way of doing that.
But it is unclear if that should be a goal of policy makers.
They should think about targeted ways of getting UI out in order to help families from staying away from the brink of financial crisis, but not using UI as a way of stimulating demand.
That said, the UI system needs a massive overhaul.
It is very frustrating that this is not high on the list of policymakers' priorities right now.
There is a little bit of help for state governments to improve on this front, and I know they are making some progress.
But this is like a five‑alarm fire emergency, and it is very frustrating that we are not nationally fixing our unemployment insurance system.
>> CHRIS WHEAT: Betsey, I am going to pitch a question back to you.
The topic of inflation has come up or the observation about inflation has come up a couple of times in this conversation.
I know there are a range of views on how to think about how recent policies have or haven't played a role in the trajectory of inflation over the past year‑plus.
How would you encourage policymakers to think about what the data tells us about balancing kind of economic costs versus the benefits of some of these policy changes that are made and are presumably thinking through as we go forward?
>> BETSEY STEVENSON: The first thing to note is that countries all around the globe are struggling with inflation.
They are struggling with inflation because all around the globe, the pandemic has slowed our ability to produce goods and services, and our desire to consume goods and services recovered faster than our ability to produce them did.
I think that is the fundamental cause of inflation around the globe.
And a real loss of gains we had made over the last several decades in terms of efficiency of getting goods and services around the globe.
And so an adjustment as we starting to figure out the benefits of technology that is allowing us to say export services more efficiently while at the same time shipping costs skyrocketed partially because things got stuck in places, and they just took longer to get around.
When economists debate how much policy might have fueled inflation, it is important to realize this is one of those annoying economist debates where we are talking about did the policy do anything to contribute to inflation?
But what the public hears is was policy responsible for inflation?
So let me be clear.
Policy did not cause us to have inflation that went from 2% to 8.5%.
That inflation rose all around the globe.
There were external factors like Russia's invasion of Ukraine.
There is small subtle position like with the American rescue plan should we have sent widespread stimulus checks once again to most households in America?
Probably not.
If we didn't do that, how much lower would inflation be?
A tiny bit lower.
Should we have ended the moratorium on student loan payments a little bit earlier?
Probably.
What would that have done to inflation?
A tiny bit lower.
So these are small policy things where we can nit‑pick, and I think they miss the broader point, which was Wendy's point.
When we look back at this, I am certain that when we look back at this period in 20 years ‑‑ 20 years from now we are going to look back and say wow, preventing poverty in a recession not only prevents most of the real harm of a recession, but helps springboard people back to work and creates a very fast recovery.
It is amazing that we have record low unemployment across every group by race and by education.
It is amazing that when we look at labor force participation for prime age workers across every education group across every racial group, we have seen an enormous amount of recovery even if they are not all 100% recovered.
We have seen way more recovery than what we would normally see.
So all of that I think is what is due to policy.
I think the policy prevented harms to people that are very real, create permanent scarring and make it harder to recover.
I hope that that is what in the long run we are able to take away.
I think we can nit‑pick around what we should or shouldn't do.
As Wendy said, do we need really generous unemployment insurance?
I don't know.
I don't think it is that bad.
But maybe if inflation is still high, we are going to think hard about exactly who needs the support.
But let me tell you one thing that is clear.
Our super generous unemployment insurance didn't prevent people there going back to work, because they are back.
>> NATALIE EVANS HARRIS: I just want to plus one to what Betsey is saying with like a caveat, because I feel like when we look at this 10, 15 to 20 years from now, we also need to be able to look at it as a very communal level.
Oftentimes when we are having these conversations around policy, programs, inflation, and impact, we forget about the people at the center of it.
And at the center of it there is very different reasons, different motivations and different things that are causes positive or negative actions or impacts.
And I don't think we have enough information to truly understand what happened pre‑pandemic, occurring the pandemic and then post‑pandemic to know what to do better later.
You can't stop inflation, but there are ways that we can influence and impact what those things have on our households.
And that is what we learned during COVID, whether some of those programs were right or wrong, we learned there are things that we can control.
But we haven't done the homework of being able to evaluate and develop the evidence to see what needs to stick going forward and what we try something different for later.
This is especially true at the local level.
That is my only caveat, is we actually don't have the data and information we need at the local level to really be able to say that the things we did now work, or what did work and what we should continue even post‑pandemic.
>> CHRIS WHEAT: That is a really interesting point and what I think we have wrestled with maybe I would say as we have tried to make sense of things.
Again, sort of harping on the point from before, a national aggregate picture is important in understanding things like federal policy, like in some sense of federal policy in what is happening in the aggregate is probably the right way to think about that.
But travelling through individual communities, it is often hard to draw a straight line what is happening in the aggregate and what may be happening in a particular place.
Wendy, I am kind of curious about how you may think ‑‑ a different take on additional policy thoughts.
But one thing that I think is not always front of mind for people looking at household financial economics is the role of the federal budget, to Natalie's point.
You have seen that process up front from your work in the CBO.
I am curious, if you were given an imagine wand, and you could change a short list of things ‑‑ maybe it is a long list ‑‑ about the federal budget that might lean into helping households the most, what might they be?
>> WENDY EDELBERG: This is a very niche magic wand.
>> CHRIS WHEAT: Thank you.
Only with respect to the federal budget.
>> WENDY EDELBERG: I would like way more power than this.
There are two things.
Let me answer the question in two completely different ways.
One, if you could wave a magic wand to get federal fiscal policymakers to do one thing, it would be to make the child tax credit fully refundable.
We learned that is incredibly effective at reducing child poverty.
It is very well targeted to the families that are most in need, and it is in my mind a no‑brainer.
So that is the first thing I would do with my wand.
The second thing is what I think households struggle with, at least in part, is uncertainty.
Our fiscal policy system creates a lot of uncertainty because when there are downturns, we have to rely on fiscal policymakers to do the right thing and do it quickly.
The Hamilton project, like many other policy observers and economists out there, have been calling for more robust automatic stabilizers.
This is partly what I was saying of fixing the unemployment insurance system, so it kicks into gear more effectively and reaches a far broader set of recipients than the current UI system, which typically when unemployment goes up, only about a third of those folks are eligible for UI.
A third of the people who become unemployed.
We need to fix our automatic stabilizers.
The unemployment insurance system, help for renters when they get in trouble, help for children when their families get in trouble.
There are lots of ways that we can automatically get help to businesses so that we don't duplicate efforts the way we did with getting help to households through checks and households to UI, but also helping the business sector when aggregate demand was quite strong because of that other help.
We can do a lot to fix the automatic stabilizer system so that households have certainty that in the next downturn, fiscal policy would effectively be there to provide an effective social insurance system.
>> CHRIS WHEAT: Thank you for those ideas.
Maybe I will just quickly ask Betsey and Natalie, any other sort of magic wand changes you might make to policy before turning to questions from the audience?
>> BETSEY STEVENSON: I will just say that I agree with everything Wendy said.
So I will say this in a somewhat different way.
If I could change our government so that elected officials saw themselves as representing children and actually prioritize them the same way they do other people instead of sort of thinking of ‑‑ really, I think in a lot of ways we ignore children, and we focus on what maybe the parents need.
But at the end of the day we are responsible for educating and raising the next generation of citizens.
So the fact that our federal government spends I think it is roughly $9 per person over the age of 65 compared to $1 for somebody under the age of 18.
For people other 65 we have universal healthcare.
We have something that looks like a universal thing.
We have policies that make the elderly the least likely to be in poverty.
Yet we are happy with our children being the most likely to be in poverty.
I don't want to see older people starve, but I just wish we could put a little bit more emphasis on thinking about the next generation.
And I think if we had an emphasis on the next generation in policy making, it would change a lot of decisions that we make.
>> CHRIS WHEAT: Natalie, a niche magic wand handed to you, anything you might change?
>> NATALIE EVANS HARRIS: My answer is probably similar to Betsey's.
We need to spend more time and energy on the younger generation.
Wealth and economic prosperity is really based upon our ability to pass down.
Because so many are not set up with the ability to pass down or living check to check and can barely take care of what they have now, we just continue this cycle.
So I plus one with Betsey in how do we set our kids up for success regardless of where they live?
‑‑ or who they are?
>> CHRIS WHEAT: Thank you for those.
There is one question that came in from the Q&A, and a question that maybe all of you have something to offer on.
Are we are going to start with that?
I am going to reorder the words a little bit.
A statistic, when they projected that median Black household wealth was forecasted to hit zero in 2053, this was back in 2017, so forecasts have changed, but the upshot is the same.
I realize the question is taking for granted the methodology in that prediction, but the question was when you think of household financial health, are there ways in which data and policy could be leveraged to change the trajectory so that is not the plan?
I am wondering if any of the three of you wanted to weigh in on that question?
>> WENDY EDELBERG: The one thing I will say is that we know that wealth building takes generations.
And so we know that the way we got here took generations.
People feel ‑‑ I think there is a sentiment that what happened in the 1860's or the 1910's or the 1950's was like ancient history and what we should really care about is like, I don't know, college enrollment rates.
But in reality, it is those policy decisions that were made in this country over those many decades that got us where we are today.
And so this is going to take comprehensive solutions.
And I think we need to think about solutions on several different fronts.
One is on what happens to the opportunities that people have, what opportunities Black Americans have to build wealth, what opportunities people have in the lake market, what opportunities people have ‑‑ you know, this is all before the tax and transfer system.
But then we need to recognize that because wealth transmission and wealth building is so very slow that we also need to think about policies through the tax and transfer system to speed that up.
Partly what I wanted to do in my comment is level‑set.
These are problems that are decades in the making, and they are problems that were created by policy choices.
So we need to ‑‑ I just want to recognize the enormity of the problem.
>> BETSEY STEVENSON: I was going to jump in and say it is always important when thinking about wealth to realize how intricately tied wealth is to income.
All wealth is, is income you have chosen not to spend that you have then been able to put into some kind of asset.
Maybe that asset grows quickly or maybe it doesn't grow quickly.
That is because things like did you buy a house, and did it go up, and did the stock market go up.
It ultimately comes from that first step in that did you earn income and choose not to spend it?
In communities, it is not like people are thinking I am just going to spend all my money than to save it.
It is just that they may have a much wider group of people to support.
When we have problems with government safety nets, and people are relying on the family safety net, then that erodes the ability for people who are living in communities where friends and family members broadly defined, that extended family, are going to need to rely on the safety net, and you, the person with the job, are the safety net for them because the government has fallen down on the job.
I do think it is like really important to understand that the policies we choose, whether they are unemployment insurance or the child tax credit, they do lead to problems ‑‑ lead to wealth inequality, even though they look like they are directly about income.
>> NATALIE EVANS HARRIS: I think I would add I view financial health in a household and wealth and intergenerational wealth, the ability to pass it down, which is our real goal, it is ‑‑ our ability to attain wealth and our being anybody, anybody's ability to attain wealth is about our ability to retain income and assets.
It is interesting, and where I am struggling a little bit very transparently, is that for some people there is not a choice.
If $5 come in, $6 have to go out.
There are things that have to be acknowledged that in order to accumulate wealth, we have to create the situations for all families and any family to be able to accumulate that.
That is addressing some of the policy decisions that were made centuries ago and decades ago and not looking at it from just a fiscal or income or economic lends.
It is taking a more holistic approach to understanding what the implications of those policies are.
So when we answer the question of what can data and policy do to prevent that forecast to zero, it is taking that holistic approach.
It is taking that holistic view to understanding that red‑lining back in the 60's has had an ability on the homes purchased by Black and Latino communities as assets today for several reasons that aren't just about interest rates.
Really as we start to think about what policies and programs look like, looking at the data down to that local level and understanding the nuances of those implications to be able to actually address them going forward.
>> CHRIS WHEAT: Thank you.
There are now a bunch of really good questions in the Q&A.
Now we are running out of time.
So I want to acknowledge those questions, although I realize we won't be able to respond to all of them.
There was a really good one there looking at ‑‑ are you aware that the poverty rate in 2021 was over 65.
One said I was surprised there was no mention of the Latino situation and address the situations in the Latino community.
I would also like to hear our speakers address that, but I don't know that we can do so unless it is quickly.
>> BETSEY STEVENSON: In 2021 the national poverty rate for 65 and over was 10.1%, significantly over the other areas.
That is a direct quote.
I don't think the pandemic has been good for older people.
I understand that relatively their situation might have gotten worse.
But I will say that the programs we have in place to protect the elderly from poverty do work, and that is why they are the least likely to be in poverty in the United States.
>> NATALIE EVANS HARRIS: I will just put one plug in regarding the Latino community.
Absolutely correct, the trends in that community are also slightly different.
In many ways different from the national averages.
If you go to our site, BlackwealthDelta.org, you will find data on the Black community, Latino community and others that are collected by the census.
>> CHRIS WHEAT: Thank you, Natalie, Betsey, and Wendy.
I am really appreciative and thankful for you taking the time to spend with us and have this wonderful conversation.
Betsey, I am especially impressed by your ability to pull off a data fact off the screen.
[LAUGHTER]
I love it when conversations that are grounded in data.
That is why we do this work here.
I wanted to highlight a few things.
Again, that emphasis on the amazing benefit that people thinking about policy, observing policy, and trying to help policymakers make better decisions by having more timely and granular data was clear in the conversations, and also in the questions that came up at the end.
I was certainly struck by the observation that one of the most important things we have learned from the last few years of policy is that you can in fact sort of manage through policy through a recession.
That is something I hope future generations of policymakers don't neglect as they think about future policy making.
And then that long‑range framing of the nature of some of the longer standing inequities.
There is a lot that we want to pay attention to about the short term and what we can do with short‑term policy fixes, but looking at the many decades if not longer policies that led to what we see now as we have conversations now.
Many, many thanks to our panelists.
I will now pivot to the second portion of our event today.
I am really excited to introduce my counterpart here at JPMorgan Chase, my office neighbor if you could see behind me.
Parag is going to moderate our second panel.
Let me say a few words of introduction about him before handing over.
Parag is a leader and advocate who has dedicated his career to making the world a better and more just place.
He is president of the PolicyCenter.
He works with a team of experts who leverage the insights and expertise of JPMorgan Chase to chance policy solutions that will lead to more inclusive economic growth.
Parag spent four years as senior Vice President and executive director of the center for growth, the philanthropic and leadership arm of master card.
He helped drive small business growth and create a better future for automatic workers.
He served in the Obama administration in the department of health and human services, department of labor and as president‑elect Barack Obama's board.
First and second-generation immigrants and he is an excellent speaker and moderator.
I urge you to sit back and learn something from him.
>> PARAG MEHTA: Thank you, Chris.
It is nice to hear you voice through the walls as well.
If this were like the CNN prime time, this would be like the handoff between Roberts and Cooper.
Because we are running short on time and we have a lot of ground to cover, we are going to dive into our second panel.
Thank you for sticking with us for the second hour of our data dialogue conversation.
We are excited to have you all with us.
It has been an interesting and exciting week since the midterm elections.
I have had to write my script several times.
While some of the results are being tabulated, we have a much better picture of what the federal and state political landscape is going to look like for the next couple of years.
Given these shifts we want to use this panel to talk about areas of bipartisan agreement where policymakers can come together both in the lame duck session which again yesterday through the end of the year as well as the start of the 118 congress.
Tomorrow, Chuck Schumer has scheduled votes on bills that would sanctify marriage equality for millions of Americans.
We can get big things done, and lame duck sessions are often the place that happens.
Before we get started, I wanted to give you a quick 101 on the PolicyCenter.
That is JPMorgan's latest group that is dedicated to finding solutions for the world' most pressing economic challenges.
We want to develop policy solutions at all levels of government and across all sectors.
As I remind folks, we are not nicknamed the public PolicyCenter.
We are simply the PolicyCenter, and our efforts to influence and shape policies extend to businesses like the one that created us.
To give you an example of our impact.
We are launched three years in October of 2019 with a specific focus on second chance hiring for individuals with a criminal record.
It might surprise some of you that one in three Americans have an arrest or conviction record, and that record can create significant barriers for those people though get good jobs, find Affordable Housing, re‑enter society and arrive with dignity so that everybody can reach their full potential.
A mistake in your past should not preclude you from economic security in the present and success in the future.
So, we work with a number of policy and decision makers to form recommendations focused on reforming FDIC hiring rules, promoting automatic record clearing and advancing fair chance hiring laws at the state and national levels.
We are proud to see that an array of states have taken steps to implement legislation on programs that mirror these priorities and looking forward to more joining next year.
In addition to the second chance initiatives and leading the second chance business coalition, which numbers 45 corporate members, JPMorgan Chase has also banned the box on our own job applications that ask about past criminal history.
Our efforts have helped build a more inclusive talent pipeline and as of last year roughly 10% of our new hires were individuals with criminal backgrounds.
Backgrounds that had no bearing on the jobs they were hired to perform.
Second chance is just one area of our work.
We have additional efforts on housing market affordability, financial security and wealth building, equitable wealth creation, small business growth and entrepreneurship, local development and strengthening the security net and promoting jobs and skills for the future.
Our work is grounded in data and evidence.
The work of our colleagues at the JPMorgan Chase institute led by Chris Wheat is where we start.
But that said, we know that evidence to inform good policies can come from a wide array of stakeholders, including the grantees of our foundation, the leaders of communities we do business, academic institutions and policy experts like the three people joining me today.
We have assembled a great panel that will walk us through a number of high priority issues that policymakers ought to take action on in the months and years to come.
First up we have Demond Drummer, the manager at PolicyLink.
As a proven strategist and innovator with a record of developing solutions and delivering results, he has been recognized by the Obama White House and the American institution.
He has advocated for things like climate change, economic stagnation and closing the wealth gap.
He was co‑founder and executive director of a think tank advancing ideas to jump start an equitable economy.
In addition to working at the Congressional research service, he served as a field organizer for Obama for America.
Welcome, Demond.
Next up we have my friend, Sharon Parrot.
Sharon is the president of the center on budget and policy priorities.
She brings nearly three decades of experience at the center and in government.
Her expertise spans a broad range of issues, including policies to reduce poverty and expand opportunity.
The intersection of the federal budget and low-income programs and use the data analysis.
Sharon worked at the center for budget and policy priorities from 2012 ‑2014.
She rejoined the center in 2017 after two years at the office of management and budget.
At OMB she served as an associate director with budget oversight responsibilities for programs within the departments of labor and education, social security administration, the department of health and human services and agriculture.
That means that Sharon was my budget officer back in the day.
I should note that just this morning, Sharon's organization published a report explaining why the 117th Congress should expand the child tax credit as a means to reduce child poverty.
Check it out at cbpp.org.
Thanks for joining us, Sharon.
And finally we have Dr. Scott Winship.
Scott is a senior fellow and director of poverty studies at the American enterprise institute where he researches social mobility and inequality among other shears.
He has been cited throughout the prepare including New York Times, Washington Post and Wall Street Journal.
During his time at the Joint Economic Committee under chairman Mike Lee, he created the social capital project, a multi‑year project to investigate the evolving nature of things.
Welcome.
I want to dive in because I want to ask everybody's reactions to the results of the elections, but specifically to the work that all four of us are doing, what policies do you hope that these newly elected efficiency are going to focus on and prioritize in the work to build a more inclusive economy.
Scott, I am going to start with you.
>> SCOTT WINSHIP: Great.
It is a pleasure to be here with my fellow co‑panelists.
I think if I could have my druthers about what the next Congress or the lame duck would focus on, it would be less around reducing the poverty rate for next month or next year, and it would be more about trying to remediate the massive learning losses that kids sustained during COVID.
I think one, child poverty is more or less at an all‑time low.
It was lower last year for reasons I am sure we will get into.
But it is lower than any other point other than last year.
Over the last 50 years or so, intergenerational mobility has declined.
That was before COVID.
The learning losses that took place in 2020 and 2021 just from a national economic growth perspective, it is going to reduce growth over the long run just because of the hit to human capital.
In terms of equity, it hit the most disadvantaged kids the hardest.
So it is probably going to exacerbate inequality and quality of opportunity.
I think the key, if policy makers want to pursue this, and I hope they will, it has to be a combination of resources plus experimentation and accountability.
There was a lot of aid given to schools during 2020 and 2021. Not only were states and lots not able to spend it well, in a lot of cases they weren't able to spend it.
So we actually didn't spend that money wisely and moving forward we have to think hard about that.
But I think we need to devote sort of a Marshall plan sized effort towards remediating these learning losses.
>> PARAG MEHTA: In our previously panel, I think it was Betsey Stevenson who said she would like to see policymakers act as if children were their constituents.
While you may come at it differently, it seems like you may agree that the focus on children and through long‑ term impact on children's development is where you want to see policymaker priorities?
>> SCOTT WINSHIP: They seem to be basically focused on how the economy is failing everybody.
That is wrong.
The unemployment rate is incredibly low by historical standards today.
Median incomes are at an all‑time high.
The problem is we don't have people who can take advantage of it as they ought to be able to for reasons that lots of times weren't any fault of their own.
So I think we really ought to focus more on kids and increasing upward mobility, especially for poor kids.
>> PARAG MEHTA: Sharon, let's go over to you.
What would you like to see the new elected efficiency focus on?
And also if you have any reactions to the election results?
>> SHARON PARROT: Hi, everybody.
It is nice to be here and nice to be here with the panelists as well.
I do think we have a serious investment gap in kids, and I think you heard it from Betsey, and you heard it from Scott.
I think it is important to recognize that child poverty today is likely to be very close to where it was prior to the pandemic.
So prior to the pandemic, about in 2018, which is a better year for data, about 14.8% of kids using the supplemental poverty measure were living below the poverty line.
In 2021 that fell to 5.2%.
In 2021 due to a combination of measures, those relief measures have almost entirely lapsed, and we are likely to be much closer than 14% than we were 5.2%.
The reason is because of the extensive data and evidence that says when children face economic instability, hardship, poverty, that their futures are shortchanged by that, that their health is poorer in the long run.
So it is important to understand that investing in kids is both about things like childcare and early education and closing remediation relative to learning loss, but it is also about economic security for families, which has a measurable impact on children's future position.
I believe we need significant investments in kids and families that is both about things like childcare and those kinds of things, but a big piece of that is about economic security.
I think more broadly, there are things that congress should do and there are things that it will do, and I am sure we will talk more about that over the course of this session.
I do think it is important to say, as you noted at the beginning, that there are opportunities for advances in lame duck to get a few things done that could be important, including expansion of the child tax credit focused on the lowest income kids.
I think next congress it is going to be a divided government.
There are always things that can happen in divided government, but the opportunity set is narrower.
There is no question about that.
But the last point I want to make is that periods of divided government, there are the debates that happen and the legislating that happens during that time, but there is a second very important thing that happens particularly in divided government in the lead‑up to a presidential election, which is setting forth ideas and agendas that will be part of the conversation in the next campaign itself.
But also become a part of governs agendas post-election.
That is a very important function.
It isn't all about sort of just what happens and what gets passed during this time of divided government, but it is also about that agenda setting for the future.
>> PARAG MEHTA: I think past history shows us it is no longer about the minority party poke holes in what the majority is trying to do.
You have two equal parties in power, and they are trying to lay out their agendas and tell the American people what they stand for.
It will go interesting to see what that looks like.
Demond, I will turn to you.
What do you think that not only congress but state and local governments we just elected, what do you think they should be prioritizing over the next couple of years?
>> DEMOND DRUMMER: This is a great question, and I think this is an important moment as we are having a conversation about our economy, policy making, the political environment that will shape and pre‑figure the types of policy opportunities we can realize for the next two or so years.
I think it is important to step back and examine our values.
What are we optimizing for?
Who are we prioritizing in our policy making, and importantly to what end?
Policy link, we are based in Oakland, California.
I live in Chicago.
We have a pretty disperse team in this remote work era.
But we work to ensure that all people in America, particularly those who face the burdens of structural racism participate in a flourishing multi-racial democracy.
Prosper in an economy and live in thriving communities of opportunity.
Our work is really focused on one big question, which is how do we design our economy to work for all, and we mean all.
Particularly the one out of every three people in our country who are living at our near the poverty line.
A third of our country is living in or near poverty.
That is pretty persistent no matter what we are seeing.
The work that I lead is inspired by the big question how do we redesign our economy to work for all?
This is 100 million people for whom the economy doesn't work.
The plurality of that 100 million is actually white people.
One would argue there are people of color.
Both parties have bases represented by this third of Americans living in or near poverty.
We have to ask ourselves what it is we are trying to accomplish for the one out of every three people in this country living at or below 200% of the poverty line, and it is a question of values.
As Dr. Langston likes to ask, what would our economy look like if it were premised on racial and economic equity.
It means inclusion in a society in which all people can participate.
Childcare provided for families, what is all for?
So those children can get a straight start in life and contribute to the life of our asset and our country.
As I round this out, I do think we are in a moment as we are kind of contending with the Democratic institutions that seem to have been not as urgent as we all thought they were.
But I think they are still there.
We all know that economic insecurity drives a lot of the political chaos that we seem to be experiencing in this country, and always has.
So building an equitable economy in America is the task of our time.
We need to know that policy is a choice, that we are balancing inflation on the backs of folks who work on who are the first to get fired and the last to get hired, the people of color and the lowest wage workers.
The story we are telling ourselves in our economy is that the poor had too much money because the government gave them too much money during the pandemic.
So they didn't go to work.
And so those that did earned too much money and drove up demand.
Now we have to push those folks out of work.
The story is incoherent because it doesn't make any sense. How do we center those who are living in or near poverty?
Most of those folks work.
A third are working full time.
How do we make other society, economy, and country work for them?
I love the expanded child tax credit.
We need to look at that.
It is a very clear solution to solve child poverty in real time as we work on the structural fixes to our society.
Again, one out of every three people in this country.
I keep coming back to that because that is a lot of people, and it represents a full slice of the racial and demographic fabric.
It is a choice.
No sector is immune from asking the questions from the largest employers to policymakers at the state and federal level.
How do we grapple with this reality that we have to contend with?
We are the richest nation on Earth.
We have a sovereign economy.
We can insulate ourselves from the woes of energy speculation by doing investment of renewables and et cetera, but there are ways we can move to support families.
I think the child tax credit is one.
I think understanding that we have a suppression economic policy machine that we can leverage.
That is an opportunity to deliver the goods.
>> PARAG MEHTA: We are going to come back to the 100 million in poverty and the child tax credit, but I actually want to pick up on a point that you brought up about people being excluded from opportunity and from reaching their potential.
One area that we have been particularly focused here at Chase is around housing market affordability.
During the pandemic when the interest rates were low, we saw an increase in first‑time home buyers.
I was one of them. However the inters
From your work at policy link, to what extent do you think that rising interest rates
impacts home ownership particularly among Black and Latino and Asian American borrowers, and about can Congress do to put home ownership not out of reach?
>> DEMOND DRUMMER: You are asking a really good question here.
The research coming out of our housing team expands the question that you just posed.
One, we know a lot of folks live in cities where home ownership may be out of reach.
But should that threaten their ability to have a safe, predictability, stable place to call home?
We saw rent increasing like the dickens.
It was like double‑digits in places. What we saw when interest rates were low, that expanded the pool of folks who could purchase a property.
What did that do?
It drove prices up and some of the moderate-income folks were out of the market.
Now that interest rates are going back up, those are out of the market.
We are looking at folks in good times who can't afford to buy a home and need protections around not buying price gouged with the rents, which have grown in some of these pockets faster than wages have grown.
This is pricing power.
We are expanding the role of home ownership in wealth.
We need to have access to home ownership.
But research is showing that home ownership is more a symptom of went than it is a path to building wealth.
I bought my home in 2019.
We are proud of that.
That was a milestone.
I am 30 now.
I was 30 years younger than my father was when he bought his first home as an army officer.
I was the last of my cousins who didn't join the military.
Anyway, to stay on message, this is a panel, we are proud of that.
We were seeing housing prices go up, and I check the valuations of my property.
I live in a very Black neighborhood on the south side of Chicago.
That doesn't mean I shouldn't have bought.
We had money to throw at a down payment to protect ourselves and create a more predictable living expense.
Really looking at the big picture, whether you are a renter or homeowner, you should be able to do have a home that is affordable that is safe, reliable, and clean in a community of opportunity.
That is how we are approaching that.
Whether you are saving up to buy a home or already own your home, that should be an option that is equally valued in our society as we work.
That is another thing.
A home requires that you either sell it or borrow against it in order to realize that wealth, which puts your family in more increased precarity.
That is what we are holding.
We don't have a regime right now, a regulatory environment or a system that enables everybody to have a safe place to live whether they rent or home in a community of choice.
That is something we are looking at.
One thing we have to do is we want to have a home ownership conversation, but also not leave renters behind.
We have to keep them at the center, too.
We don't want to prioritize one over the other.
>> PARAG MEHTA: We have agreed that the focus has to be both on renter's ability and home ownership.
Sharon, since the child tax credit keeps coming up, let's just jump to take topic.
You all as I mentioned published some research today about why the congress should make permanent the expansion, and we know that the child tax credit expansion was one of the most impactful policies coming out of the American rescue plan.
This policy helped protect millions of families during a moment of crisis.
Just this morning you all released your research.
We also at JPMorgan Chase released on our own research looking at data that we can see as a bank about how families largely spent their monthly payments on non‑durable goods like gas and grocery.
In other words, they puts some of that money they received right back in the economy, but also, they built a financial cushion for themselves.
I think Wendy Edelberg said in the last panel that the most impactful thing congress could do is to make the child tax credit refundable.
Maybe now that some of the politics has cooled down, is there opportunity for bipartisan action to this?
>> SHARON PARROT: Thank you.
What we saw was a child tax credit expansion that did a couple of things.
It made the full credit available to the lowest income kids, ending the upside-down nature of the child tax credit.
Prior to the expansion and now again because we are back to that prior law, we give the least help to the children who would benefit the most from additional income.
And so the big structural change was to make the full child tax credit available to the lowest income children.
The second thing it did was increase the amount of the child tax credit, and then it did other things.
The third big change was to make the credit monthly, which is much easier to do.
Basically everybody is getting the same amount and extended it to 17‑year‑olds.
We saw an enormous impact on child poverty.
It is absolutely true that in 2021 there were other relief measures in place and it was the combination that drove down child poverty, but without the child tax credit and those other provisions in place, child poverty would have been another three percentage points higher with another couple of million kids living below the poverty line.
I think it demonstrated in a very tangible way that we know quite a lot about how to drive down child poverty.
That is important not only because it reduces near term hardship, which is important.
But we have so much evidence that when children live below the poverty line, when they are at risk of eviction, that that has real world long‑term harm that done to children.
So we are making a policy choice to do that harm because we actually know how to reduce that harm and how to reduce poverty by very large amounts.
As you said, we have data.
You guys put out data on how families use the child tax credit.
There have been other data that came out.
We focused on how low-income families were spending their child tax credit.
It was on food, housing, utilities, making car payments, paying down debt.
They put quite a bit of money in education and childcare, very tangible things that have impacts on kids and families.
I want to talk for just a minute about what we have learned about the impacts on employment.
There is a lot of talk about we can't give too much help to low-income families because they have work less.
Now we have done it.
We have done it in a temporary policy, and there is no question that that can have different results than a long‑term policy.
What we found was consistent with what we see in other countries that have broad based allowances.
We should remember that other wealthy nations have child allowances. When you look at France, Canada, UK, and Germany that all have child allowances that are available to the lowest income children, they have higher labor force participation than we do.
Already there was pretty good international data that would suggest this would not have an effect on inflation.
In 2021, researchers have looked at it and found no discernible impact on unemployment.
In 2021 we were recovering from a pandemic and recession.
Employment was rising and one of the interesting things was in 2021 year‑round full-time employment was rising, and it was rising at the same rate among adults living with children and adults not living with children, again suggesting that if this was going to have a large negative affect on unemployment, we would have seen it in that evidence.
I am focusing on that real world evidence and the evidence was Canada.
Canada was a well-studied expansion in the childcare benefit, and it had for impact on unemployment.
I am focusing on real world because when we model, we make assumptions on labor supply that often are not born e out in reality.
We need to think about what security and stability can do for both parents and kids in terms of their ability to plan and engage in the economy and engage in work because they aren't necessarily quite as worried about, I am going to be evict the and where are we going to move, and I have to change my kids' school and all of those things that take enormous time and energy.
So the expansion was enormously successful, and it has ended.
The piece we put out today and what I want to focus on for just a second is that under the current child Texas of tax credit, the $2,000 credit today that phases in with earnings, there are 19 million children in the United States, did 27% or 28% of all children either get a partial credit or no credit at all because their family's incomes are too low.
19 million children.
That is what we think should be the focus of a child tax credit expansion in lame duck, is what do we do to get those children the full child tax credit.
Those children are across all races and ethnicities, but there is no question that this upside-down policy has a systemic impact on kids of color.
So 45% of Black children get a partial credit or none at all because their family's incomes are too low.
About 40%, a little bit less of Latin‑x children, Indian children and 17% of white and Asian children.
So children across all races and ethnicities have this impact of an upside-down policy.
We think that there is a pathway in lame duck for a bipartisan agreement.
I don't think it is for the full expansion, which is quite large and expensive.
What we are focused on are those 19 million kids.
It doesn't do them any good to increase the credit amount if they are already not getting the full credit.
The most important thing to drive down poverty and to help the kids that need the help the most and will benefit the most is to focus on those 19 million kids.
>> PARAG MEHTA: Thank, Sharon.
Scott, I want to get your reaction to this.
As Sharon mentioned, there is bipartisan support for some kind of update to the CTC.
We know that republicans and democrats see it differently.
The focus should be on kids, disadvantaged kids, long‑term and not short term, and we shouldn't be concerned because unemployment rates are low.
Given what Sharon told us about the impact of the CTC, do we have agreement here?
Is expanding eligibility and increasing to 19 million is something we can all come together on?
>> SCOTT WINSHIP: I dome think it is, unfortunately.
The reason for that is, if I am thinking about a lame duck session of congress, I think what democrats are going to ‑‑ their bottom line is essentially what Sharon has laid out, that we ought to be increasing benefits for the kids whose families are either getting no child tax credit because their parents have no earnings or they are only getting a partial child tax credit because they don't earn enough to get the full credit.
Now there are certainly things we could do to help those kids, but the objection, and I think it is a really important one from republicans is that taking away the work incentive, the work requirement that is in the current child tax credit, which was temporarily taken away in 2021, over the long run will be expected to reduce work among parents.
There is really good research on that that suggests it is somewhere between a million and a million and a half families.
If you don't believe that, then you also should not believe that the earned income tax credit which I and progressives for the most part love because it has reduced poverty quite a bit and it encourages work.
If you believe it does encourage work, which the research shows, then you also have to believe that taking away a work incentive will have a corresponding incentive for fewer people to work.
It's impossible to think that we can like the earned income tax credit for promoting work and we don't have to worry about getting rid of the that same feature in the child tax credit.
The committee on taxation which scored these things for congress came out with an estimate of $1.4 trillion over 10 years to do essentially what Biden did in 2021 permanently.
So that is not going to fly.
To the extent there is republican support on the hill, it is pretty thin.
We are talking about senator Romney and a couple of co‑sponsors of his proposal, but as far as I can tell that proposal has not picked up much support, and it retains a work requirement.
Other things I think we could do.
I think problem Republicans are going to be most likely to favor increasing the amount of the tax credit along the lines of what senators Rubio and Lee have proposed.
It would benefit people who have more earnings and people who don't a lot less.
If I were a Democrat, what I would propose is giving a non‑zero amount to non‑workers but retaining that work incentive so that maybe you get $1,000 if your parents don't work at all, but that phases up until you get to something like $4,000.
If you did that, the work disincentive wouldn't be adversely affected, and you would still help some people at the bottom.
You can also do things that are more incremental, like allow people to pull forward the child tax credit amounts they would have gotten when the kids are older and let them use it when kids are younger.
I proposed, and others have, too, reforming the CTC or the EITC so that they create better marriage incentives.
You can encourage them to have higher earnings.
You can encourage more marriage of over the long run those are ways to decrease poverty and increase upward mobility.
>> PARAG MEHTA: Sharon, what do you say about the work incentives?
Haven't they proven to be effective as a complement to strengthen the economic safety net?
>> SHARON PARROT: First of all, I do think there are ‑‑ what we don't know is what might be a compromise.
Where I disagree with Scott is this idea that congress isn't capable of creating a compromise during a lame buck.
They may not, but I think there is a pathway out there.
The joint ‑‑ the cost of making the full $2,000 child tax credit available to the lowest income level kids is only $12 billion a year.
It is important to understand that the cost of increasing the amount of the credit adds a lot of cost, but it is making the full credit available that is most important for child poverty and also the least expensive.
So showing a big number for a proposal that is not going to be the one on the table is not saying that you can't get to a must less expensive proposal that could get agreed to.
Scott is citing work incentive study that is an outlier ‑‑ our joint taxes your much lower.
The national academy of sciences said impact would be very small.
We have real world actual experience that isn't based on a model where people plug in something to see if that may or may not be right.
In the real world, they haven't had the work disincentives.
Not discernible is what the term was for what happened in 2021 in the United States but what has happened in other countries and in Canada.
I think suggesting that a lot of people are going to stop working because they got $2,000 per child, given the cost of raising a family, there is a little bit of like really is that what parents are going to do?
I think we have seen that isn't what parents are going to do.
Remember that the EITC's work incentive is going to remain in place.
There are other policies in place that have that work incentive.
There will be a lot of discussion about different takeaways to think about how this could ‑‑ different ways to think about how this could work going forward.
What gets lost in this conversation about work is the positive impacts on children in the long run, in terms of both their health and education, which directly affects their own labor supply in the future.
We end up spending a lot of time obsessing about what is likely to be an extraordinarily small work impact on parents.
We ignore the significant effects on children over the long‑term, including their labor supply.
I think and believe strongly that we give help to the kids that help the most and I believe strongly that it will have small impacts on work.
What I hope for lame duck is there is a conversation that can get a policy passed.
What we are doing now is systemically is shortchanging the futures of 19 million children.
>> PARAG MEHTA: Scott, you say you don't see a pathway on passing anything on child tax credit in the next couple of months, and Sharon you see a way.
But I think where you both agree is there is a long‑term impact to these kids.
These 19 million kids that Sharon is talking about, Scott, they can't wait for us to figure this out.
If their families don't get this benefit, then they are just going to miss out on the opportunities that other kids will be getting.
What would be your solution then in the short term?
Because it is not enough to simply say unless there are work incentives, their parents aren't able to work for a host of reasons, child care, lack of access to opportunity, et cetera.
What is the counterproposal?
How do we make sure these 19 million kids don't get left behind because we can't expand the CTC?
>> SCOTT WINSHIP: If these kids are a bit less likely to be poor in 2023 than they would have been without expanding it, but they have lower rates of upward mobility out of poverty because they weren't exposed to working role models, because they were more likely to grow up without both parents in their lives, that is a cost that we have to take into account.
We can't just say we have to drive down the child poverty rate to zero regardless of what the consequences are.
There are trade‑offs that we need to think about.
And for progressives to just shrug away the work incentives, as I said, you can't actually believe that an earned income tax credit reduces poverty by promoting more work and yet not believe by taking away that same incentive with the child tax credit would have no harmful impact on kids.
The National Academy of Sciences report has an error.
There is a lot going on behind the scenes as Sharon knows.
Everyone on the call can Mark the time, 1:48 November 15th.
That report is going to requirement a retraction of some sort.
It was inconsistently modeled, and time will tell.
Obviously ‑‑ time will tell, but that report has an error in it that is going to get corrected.
I laid out several things that we could do.
We could allow people to advance the credits that their kids will get as older kids so that they can use them when kids are younger when maybe they have more childcare expenses.
I proposed something in 2021 that would have expanded the earned income tax credit for married couples, promoting marriage and reducing poverty that way.
I proposed taking the extra amount that kids would have gotten from the Biden expansion of the child tax credit and putting it into a baby bond.
In the longer term that is maybe a point of bipartisan consensus.
We could expand the availability of safety net programs and make them more generous if we pair them with time limits and other things.
It is like a non sequitur to do that.
I want to reduce child poverty in America too, but the risks are too great.
There are other things we can do that don't share the same risks.
>> PARAG MEHTA: Demond, I want to bring you into this.
These 19 million are a subset of the 100 million you were talking about.
We have focused very much so far on the federal level.
As we think about what can happen at the state and local level, a lot of innovation is happening around antipoverty measures, where do you see the opportunities to create policies that will strengthen the security net for those populations?
>> DEMOND DRUMMER: I think the debate is very rich.
I think there are earnest opinions on a number of sides, but I think we have to be careful not to moralize poverty.
We don't need the tax code to fix poor people.
Our tax code is broken.
The American people aren't broken.
If there is anything that we can do in real time ‑‑ and nobody is saying this is the only thing.
This is a proven thing.
The evidence is there.
You don't hear me talking a lot about numbers because numbers and data don't matter if they go against our pre‑conceived notions.
What is interesting here is what we are seeing on the ground, these guaranteed income pilots, folks work more when given unrestricted cash.
We are part of the camp that whatever gives folks what they need to contribute to society, we should be doing that.
I will close the loop on that.
But I want to loop back, Parag, to just touch briefly on the housing question because I feel like I waxed poetic but didn't land the plane.
This relates to the state and local question.
On the home ownership, there was a Q&A question posted.
There is this specter of private equity buying up single family problems and that affects folks who want to own a home and folks who rent either by choice or because they can't afford to own.
We need to slow the consolidation of single-family home ownership among private equity firms.
One great example of a state level intervention is in the state of California.
It was the homes for homeowners not corporations act.
It was signed by the governor and gives cities and non‑profit organizations priority to buy foreclosed homes.
That is a step in the right direction, but we need more aggressive legislation at the state and federal level to limit and curb the consolidation of single family housing stock within the hands of private equity.
This competes with families who are attempting to buy their first or second home, and it definitely drives up rents for those who are in the rental market.
This is an unconscionable situation and is kind of a shared pain point across the country.
Where my wife is from, little Haiti in the city of Miami, the majority of properties are owned by LLC's.
Most single families aren't buying their property as LLC's.
That is a state and federal question.
And locally there is very interesting work happening around land -- like that.
Distressed properties are taking off the traditional market and cycled back to communicate stakeholders to be rehabbed and sold back to folks who would like to rent or own in a neighborhood they are family with.
There is a lot of work that can be done at every level on this one issue.
If you are competing against a Hedge Fund, good luck.
That is not going to work.
That means the American dream is completely out of reach, and we can do something about that.
>> PARAG MEHTA: As we think about ‑‑ economic headwinds coming next year, how do you anticipate republican‑led states where you have a republican governor and majorities in the state house and senate, how do you think this they will approach housing insecurity in their states in we saw with unemployment insurance benefits, blue states were more generous than red states, and they had a faster recovery.
Are there lessons that republican governors and legislators are learning from that, and do you think that would impact the way they would address a potential economic downturn?
>> SCOTT WINSHIP: Well, I think it is not super productive to divide between blue states and red states. Arguably what Florida did during the pandemic, especially if you are concerned about upward mobility over generations is better than what any blue state did during 2021. Different states did different things.
It is going to be a while before we figure out what worked and what didn't work.
I don't have a good sense of what republicans at the state level will do in the short term.
We are not necessarily facing a recession any time soon.
I think all of us hope that the Fed is engineering a soft landing and that we won't see recession in 2023.
And in ‑‑ in that case policies are completely different.
What I would like to see governors, both republican and Democrat work on, one would be chipping away at occupational licensing, which again is one of those things that restricts the upward mobility of a lot of poor folks.
When you need to have 1,000 hours of training to do hour styling and things like that, that is just unnecessary barriers to entry into fields that would promote upward mobility that protect a small number of people who are fortunate enough to be in those fields.
I also would like to see states encouraging localities to loosen land use regulations and zoning restrictions.
We have to be worried about the cost of living.
More Affordable Housing, the best way to achieve that would be to expand the supply of housing, which is artificially restrict the by the policies that are harder for federal policymakers to deal with because there aren't a lot of federal policy hooks, why it is that folks who live on the coast of California won't allow more building and obscure the views of people that have nice homes overlooking the Pacific.
These are sorts of things that are inherently state and local issues.
I would hope that more policymakers take a look at that.
>> PARAG MEHTA: Would you be supportive of the increase in multi‑family housing and changing zoning rules?
>> SCOTT WINSHIP: Absolutely, I would.
The problem is I live in Virginia, and I can work on my county government.
I can work on state government to some extent, but these are pretty local issues.
If you are from the perspective of trying to figure out how congress or the Biden administration is going to make head way on this, it is difficult.
I will say the Obama administration had a report, the council of economic advisors a few years back that was probably full of some of the better ideas for federal policymakers that could affect some of this.
>> PARAG MEHTA: I am glad you mentioned occupational licensing.
I think in addition to the burdensome amount of hours, there is a challenge  around reciprocal licensing related to state borders.
During the pandemic people had to shift where they lived.
You live in Virginia, DC and Maryland are right there.
It doesn't make sense that a tech would have to get recertified.
Sharon, you mentioned the child tax credit where there is at least a pathway forward.
Whether it happens or not remains to be seen.
What are the short-term goals for the lame duck, the medium term for the new congress and long‑term goals?
>> SHARON PARROT: Thanks for that.
When we look at the lame duck, there is a pathway on tax.
There are business tax cuts that the corporate world is really interested in.
That is one of the drivers in getting to a deal on the child tax credit.
Debt ceiling, while not an issue that is specifically about a specific targeted health tip, people with low to moderate incomes, but important for the economy overall.
We have seen house Republicans say they want to use a debt ceiling showdown as leverage.
That would be very harmful to the economy and a lot of unnecessary drama.
I hope this Congress puts debt ceiling behind us for the foreseeable future.
I think there is an interest in some model health things in lame duck that could be really positive.
Things like making sure that women on Medicaid have a full 12 months of postpartum coverage.
It is important in funding Medicaid in Puerto Rico.
There is a set of things.
Some more important than others.
There is some around a retirement Bill.
I think a lot of it is not good policy.
We would certainly like to see the asset limits in SSI raised, something that keeps a lot of people out of basic income assistance that they need.
That is something that JPMorgan Chase has worked on too.
But putting lame duck behind us and thinking about going forward, I think we will have a divided government assuming that the house turns as we assume it will, that will be very challenging to work in.
We have had periods of divided government.
That is more the norm than a trifecta is.
But there are things that are different now.
In 1997 in divided government there was a bipartisan agreement to create the children's health insurance program.
I am not sure that is what this divided government is going to Neil like.
There is opportunity through the appropriations process which has long retained its bipartisan sort of structure and nature to make some incremental but important progress in areas like childcare and housing that I think governors of both parties are saying wow, we really have very serious housing affordability issues and a childcare system that hasn't come back from the pandemic.
It is down tens of thousands of workers will millions of people struggling to afford care.
There are things like that that could get done in divided government post the new congress.
I want to say one thing about if the economy falters.
I think a really big challenge if the economy falters, will we do the kinds of targeted health that we need to do for the people that bear the brunt of the cost of the recession.
We are raising interest rates to slow the economy.
If unemployment starts to rise, historically the groups that will bear the burden of that higher unemployment are workers of color, low paid workers in particular.
They could see their unemployment rate go up quite a bit even with a national unemployment rate that doesn't go up very much.
And if we don't give them the help they need so they can meet basic needs, don't lose their homes or face eviction, we will see a lot of hardship for a policy that purposely slowed the economy.
That is not saying that the Fed is not doing the right thing.
I am not commenting on that.
But if that is the result, we really can still continue to fight inflation but give help to people that are bearing the worst in that kind of an online doubt.
I think the politics of that are going to be pretty tough.
So it remains to be seen whether the parties can work together.
There is a history of republicans not wanting to do those kinds of things when the house doesn't have a republican in it.
I hope that is not the outcome here and that we can come together.
But that leaves a lot of things that the country needs undone.
So when we think about the bigger vision, how do we get to a country where everyone regardless of race, ethnicity, where they live, LGBTQ status, to share in the prosperity, to get to that country, we have to do more to invest in kids.
We have to make work, work better for people.
We have to have things like paid leave. 
System that means in a dynamic economy temporary unemployment doesn't lead to immediate financial catastrophe for families, which is the UI system we have too.
We need to get to the finish line on universal health coverage.
We need to be able to say to immigrants who are our neighbors and community members who have been here for long periods of time that they no longer have the second-class status, that they can have a pathway to citizenship and fully participate in our economy.
And we have to continue to invest in the kinds of human capital that allow people to follow their own dreams and success in the workforce.
So that broader vision is one that is decades in the making, but this period of time in the next two years where we probably aren't going to make all those big steps forward, are time to lay out that vision and have a conversation with the American people about what kind of country we want to have and where we can come together as a country to plots forth sort of a pathway to that kind of country.
So I think that is the other important work of this time period.
>> PARAG MEHTA: Thank you, Sharon.
We are right about at time, but I want to give everyone a chance to weigh in on this question and give me your closing thoughts.
I will frame the closing question like this.
Should the goal of the next few years be about focusing on reducing poverty, or should the goal be on reducing poverty.
You can raise income, you can raise wealth, but at the end of the day there is always going to be people at the top and people at the bottom.
On the other hand is inequality an inherent evil?
Is the gap really a problem that we have to contend with as a society?
We start with Demond, then Scott and then Sharon.
>> DEMOND DRUMMER: I definitely think it is part of our core mission.
This 100 million folks, one out of three people living in this country lives in or near poverty.
We have to address that.
That is a way to tackle some of the concerns that are shared across the ideological spectrum on the growing inequalities on wealth and income.
Poverty is a choice.
We have to take responsibility and do what we need to do to eliminate it in the wealthiest country on earth.
On Sharon's interventions, I want the recording.
That was grate, Sharon.
>> PARAG MEHTA: Well provide a TikTok version of that.
Scott over to you?
>> SCOTT WINSHIP: The question should we reduce child poverty.
My answer would be no, because I think what we ought to focus on is increasing upward mobility out of poverty for kids.
I think that leads you to very different kinds of policies and solutions than in you are trying to minimize 2023's child poverty rate or overall poverty rate.
I just don't think that the case is there at all, that the best way to increase upward mobility out of poverty is to give people more money.
If that were true, as we have driven down the child poverty rate enormously over the last 50 years, we should have seen rising upward mobility out of poverty, and we haven't.
So we need to devote a lot more attention both on the left and the right at how do you make it so that more poor kids grow up to be non‑poor themselves?
And we don't know how to do that, but we should expend a lot of effort and money figuring out how.
>> DEMOND DRUMMER: We can pay people wages where they are not working full time and still in poverty.
But I agree.
>> SCOTT WINSHIP: If I want to become a lawyer, but it turns out I am only qualified to be in a service job that is lower status, but the government tops me up to make as much as a lawyer, is that really a solution?
>> DEMOND DRUMMER: That is a straw man argument.
They are saying work should pay in this country.
Work is valuable.
If you work full time in this under can, you should be able to afford life in this country now.
I know the person who literally greets my daughter in the morning, he is a bus monitor, works in the building, he works three jobs to piece together a living for him and his teenage son.
He is a single father.
That is not the America that I think Americans want. What we want is a done where you can work, take care of your family and earn a wage that gives you the life we all strive for in this country.
If he doesn't show up, my daughter doesn't get to school, and then I can't be on this panel.
So I think he deserves a living wage to support his family.
Folks are working full time and in poverty, we are can solve that.
>> PARAG MEHTA: I am going to let you respond quickly and ends with Sharon.
>> SCOTT WINSHIP: Somebody has to pay his salary, and I will like for minimum to make more as well.
What I care more about is if he wanted to be a lawyer, scientist, or a doctor or a CEO but his aspirations were dashed because of the disadvantages he had in childhood, that is what I want to fix.
>> PARAG MEHTA: Sharon, over to you.
>> SHARON PARROT: There are lots of forces that have changed and that affect overall mobility in the country.
But we have and to of evidence that when you give more help to lower income games that stables their security, their kids do better.
Saying what you did flies in the face of a lot of evidence we have.
It doesn't solve all the problems, but when we make a choice to keep kids in hardship, we have made a choice to shortchange their country.
I think poverty and inequality are both important.
They are both important to address.
I will just say that on the inequality side, we need a tax system that can support the robust 21st century investment s we make in communities.
We have a tax system where the wealthiest can essentially avoid paying taxes on all or nearly all of their income.
They pay much lower rates than everyday Americans can pay.
They can shield enormous wealth and transfer enormous amounts of wealth across generations essentially tax‑free.
So ultimately we need a robust tax structure that raises the revenues that are necessary to expand reviews and reduce poverty.
We can't be a country where only CEOs and lawyers are comfortable and have a place and are part of an inclusive economy where their families are valued and can afford to make ends meets and provide opportunity for their kids.
That is not the country that any of us want to live it.
It is absolutely true we want everybody to be able to fulfill their dreams and plot out their goals and meet them.
But that isn't about just a horse race and who can be a lawyer and CEO.
It is been an inclusive economy where everybody has a place, everybody has a role and everyone can share in the nation's prosperity.
>> PARAG MEHTA: Thank you Sharon.
Thank you to all of you, Demond, Scott, Sharon.
We appreciate the vigorous debate and the thoughtful approaches you took to bringing evidence and data into your policy recommendations. We could have a whole other data dialogue just on tax policy, Sharon.
Thank you for teeing us up for next time.
Thank you to all of you.
With that, we are going to bring this data dialogue to a close. I want to thank everybody who tuned in and everybody who stuck with us through the panels.
Recordings will be made available for.
We had a big election and elections have consequences, and one of the consequence s is the direction that policy takes.
I know our guests from both panels will be here, making our arguments, putting data behind it and helping to take action for a better more inclusive economy.
Back to Elizabeth Ellis.
Back to you.
>> ELIZABETH ELLIS: Thank you to our panelists and moderators for a great dialogue.
I left‑handers a lot.
And we thank you all for attending the program today.
Please be sure to look out for future invitations to our data dialogue series in the new year as well as ongoing research from the institute and PolicyCenter.
If you would like to be added to our mailing last, e‑mail institute at JPMChase.com to stay up on our latest work. If there was something you heard that struck you or if you would if you would like to work together if the future, send us an e‑mail.
[MUSIC PLAYING]
Panel One: The State of Household Finances
Our first panel was moderated by JPMorgan Chase Institute President Chris Wheat and focused on how different segments of consumers are faring given record high inflation, rising interest rates, and the end of nearly all pandemic-era financial assistance programs. Recent JPMorgan Chase Institute research found that the purchasing power of incomes stagnated last year and was deteriorating as of mid-2022. Additionally, the Institute's most recent JPMC Household Pulse through June 2022 showed that while balances for most families increased during the pandemic, roughly one-third of our sample experienced a balance decrease of at least ten percent, with the lowest income quartile the most likely to see such declines.
Speakers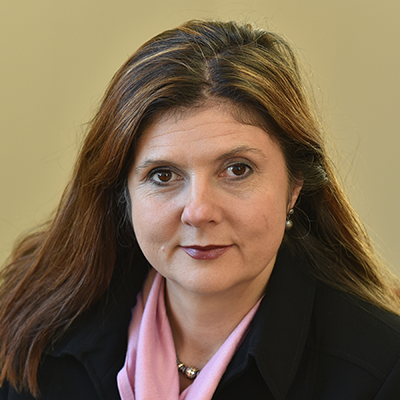 Betsey Stevenson
Professor of Economic and
Public Policy
University of Michigan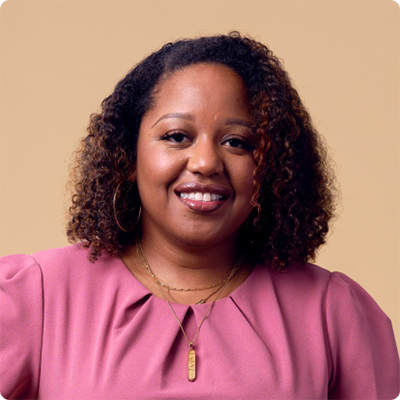 Natalie Evans Harris
Executive Director
Black Wealth Data Center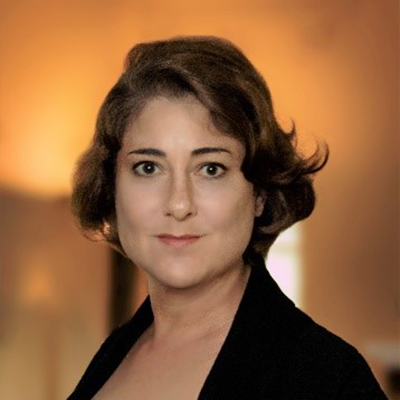 Wendy Edelberg
Director
The Hamilton Project
Panel Two: Policy Priorities for an Inclusive Economy
The second panel, moderated by JPMorgan Chase PolicyCenter President Parag Mehta, built on the economic context of the first panel by exploring policy implications of the current environment, including the potential impact of rising interest rates on homeownership for communities of color, the possibility of bipartisan agreement on the Child Tax Credit (CTC), and economic equity more broadly. Earlier that day, the JPMC Institute released a new report using transaction-level data to estimate the impact of CTC payments on spending and highlight potential implications of the temporarily expanded program for further consideration.
Speakers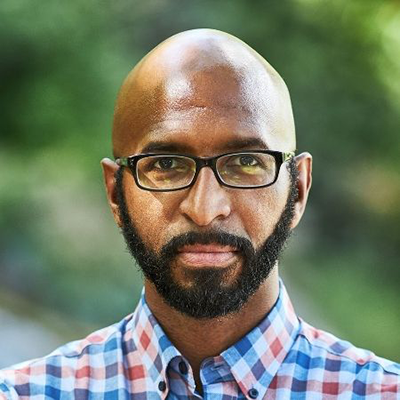 Demond Drummer
Managing Director,
Equitable Economy,
PolicyLink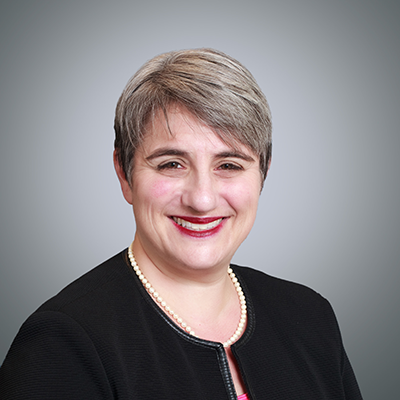 Sharon Parrott
President
Center on Budget and Policy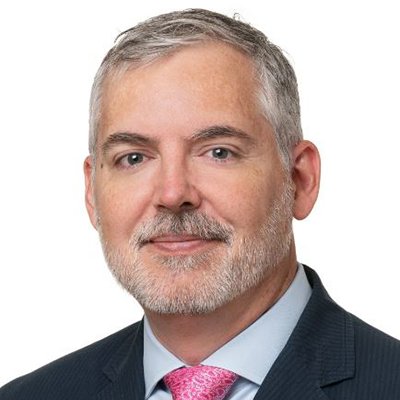 Scott Winship
Director of Poverty Studies
American Enterprise Institute