On June 22, 2023, the JPMorgan Chase Institute & PolicyCenter held a Data Dialogue on Assessing the Post-Pandemic State of Homeownership. June was National Homeownership Month, providing a timely opportunity to discuss how a shortage of homes, high interest rates, the widening racial homeownership gap, and climate threats have created complex challenges for borrowers and lenders alike.
The panel included Tucker Bartlett, Executive Vice President of Self-Help; Janneke Ratcliffe, Vice President for Housing Finance Policy at the Urban Institute; and Lisa Rice, President and CEO of the National Fair Housing Alliance. Carolina Jannicelli, Head of Community Impact at JPMorgan Chase, moderated this discussion.

The speakers discussed a number of trends and challenges pertaining to homeownership, such as disparities in who was able to refinance their mortgage loan at a lower cost, a trend that was examined in-depth in recent Institute research, Measuring the gap: Refinancing trends and disparities during the COVID-19 pandemic.

In addition to shedding light on current issues, the speakers also uplifted potential solutions, such as encouraging lenders to explore alternatives to credit scores, which would make homeownership more accessible for lower-income communities and communities of color. A recent PolicyCenter brief—Advancing Affordable, Sustainable Homeownership—expands upon these solutions and offers additional insights for ways to promote a more equitable and inclusive housing market.

Watch a recording of the full discussion below.
Data Dialogue: Assessing the Post-Pandemic State of Homeownership
00:00:00:01 - 00:00:22:00
Unknown
Good afternoon and welcome to the Jp morgan Chase Institute and Policy Center. Day two Dialog on Assessing the Post-Pandemic State of Homeownership. I'm Elizabeth Ellis, director of Engagement, Strategy and Operations for the Institute and Policy Center. June is National Homeownership Month, and this June is the first in three years without an official COVID 19 public health emergency declaration.
00:00:22:14 - 00:00:52:01
Unknown
The pandemic allowed decision makers to create policies and products to address some housing issues. However, challenges remain, including an acute shortage of homes, high interest rates and home prices, a widening racial homeownership gap and growing climate threats that are creating complex challenges for borrowers and lenders. Government financial institutions and nonprofit partners all have a role to play in creating and sustaining economic opportunity, particularly for low and moderate income communities and communities of color.
00:00:52:14 - 00:01:16:23
Unknown
We look forward to digging into these issues today with our panel of experts. And with that, I'll turn it over to our moderator, Carolina Joanna Kelly, head of community Impact for JPMorgan Chase, Carolina. Thank you so much. It is my pleasure to be with everyone here today. As Elizabeth said, I am Carolina, Janet Sallie. I run community impact for JPMorgan Chase.
00:01:17:07 - 00:01:49:14
Unknown
And our team's focus is to oversee the governance, the Firmwide strategy and the implementation of our $30 billion racial equity commitment. Housing The state of homeowner ship in the United States. We can't separate that from this. QUEST This goal of reducing the racial wealth gap. And so this topic is timely. It is important and it is very close to my heart.
00:01:49:14 - 00:02:18:24
Unknown
And I'm thrilled to be able to moderate today's conversation to hear from this panel of experts, many of whom I'm sure are known to most of you about, you know, how to be forward thinking. How how should we think of housing challenges as we look ahead? What have we learned from the past couple of years, especially around the pandemic, understanding that there are many challenges and factors that constrain the mortgage market?
00:02:19:08 - 00:02:44:12
Unknown
So what's exciting about today's talk is that we're going to bring expertise and points of view from a research perspective, from a policy perspective, and also from the people that are on the ground doing the work and what needs to get done to to really move the needle forward. But before we hear from our panelists, I'm just in a briefly introduce them.
00:02:45:03 - 00:03:15:24
Unknown
For those who might not know them, I'm going to start with Lisa Rice, president and CEO of the National Fair Housing Alliance. The National Fair Housing Alliance is the trade association for over 170 Fair Housing and justice centered organizations and individuals throughout the U.S. and its territories, and is the nation's only civil rights agency solely dedicated to eliminating all forms of housing discrimination.
00:03:16:08 - 00:04:01:05
Unknown
Welcome, Lisa. Next, we have Janika Rockliff, vice president for housing finance policy for the Urban Institute. Over a career that spans industry, the nonprofit sector, academic research and the federal government, Janet his work focuses on increasing access to financial systems that foster economic security and prosperity. Welcome. And finally, we have Tucker Bartlett, executive vice president of self-help. Self-help Federal Credit Union, was chartered in 2008 to build a network of branches that partner with working families and communities that have historically faced systemic barriers to financial inclusion.
00:04:02:05 - 00:04:39:11
Unknown
So to set the foundation for our conversation, I'm going to start with a question that I would like all three of you to answer, and maybe we'll start with you, Monica, just because that's where Zoom put you right, right in front. So the pandemic provided policymakers the opportunity to test assumptions of housing policy. Where did we as a as a country make meaningful gains, whether it be through some of these policy actions or products that came out of the industry?
00:04:41:01 - 00:05:00:23
Unknown
Thank you for that question. I, I think there's a lot to be said here. I really look forward to hearing what Lisa and Tucker have to say. My sense is pandemic has become a term that is used to shorthand for a lot of trauma that was visited upon and has been experienced by different groups of people to different degrees.
00:05:01:11 - 00:05:31:20
Unknown
And hopefully out of that came some lessons learned which which we can talk about here. But I think the fundamental lesson that we saw was how important home ownership is to physical health and to financial health because homeowners were so much better protected, honestly, than renters in the recent crisis. And it also this also, I think, uncovered how how inequitable access to homeownership has been and continues to be and what the consequences of that are for specific communities and for the country as a whole.
00:05:32:04 - 00:05:54:02
Unknown
And hopefully, like I said, we saw some really positive responses we hope will endure, but we can talk about those in more detail as we go through the column. Thank you. Lisa. What are some of your thoughts about what we saw come out of the pandemic? All right, Tucker, why don't you. Yeah, go ahead. Go back to Lisa.
00:05:54:09 - 00:06:18:08
Unknown
Yeah. I mean, so during this period, we had not only the pandemic, but I'd say the the sort of racial the awakening to racial equity issues in the country. And, you know, really spurred by the murder of George Floyd, another atrocities in the summer of 2020. And that that this really increased awareness to racial inequity and the racial wealth gap and then the racial homeownership gap.
00:06:18:21 - 00:06:37:22
Unknown
And so we saw a lot more interest in it and a lot of solutions being thrown out there. Some of them are tried and true solutions that say like down payment assistance. Right. That makes sense. Or if you're in a country like America where you need money to make money, one of those is you need money to buy a house to, you know, to develop wealth over time.
00:06:38:07 - 00:06:59:07
Unknown
But if you're low wealth, it's hard to come up with a down payment and closing costs. So down payment assistance is a tried and true program. Unfortunately, we still don't have a national down payment assistance program. So we have locally funded, privately funded sort of scattering across the world, but we don't across the country, but we don't have a national program.
00:06:59:12 - 00:07:23:07
Unknown
So what can we do in the interim? So some of the innovations we've seen, we've been experimenting with 100% loan to value product. So that obviously takes care of the down payment assistance, doesn't take care of all the closing costs, but it's a step closer to lowering the barrier that down payment assistance would do. And the nice thing about 1% LTV product is down.
00:07:23:07 - 00:07:49:02
Unknown
Payment assistance funds tend to run out. So it's kind of catch as catch can. There's always a rush at the beginning of the year to access the programs and then they go away. So if you can create 100% LTV product that will last throughout the year, we're hoping that's a little bit more sustainable. I think another one of the realizations is that the racial wealth gap exists across income groups in so many of our down.
00:07:49:11 - 00:08:10:04
Unknown
You know, our number one tool right now has been downpayment assistance, the federal funding and most of the local funding is all targeted by income and not by wealth. And so you have all these programs that help, you know, less than or equal to 80% of area median income, when we know that higher income, black and brown populations have lower wealth.
00:08:10:04 - 00:08:41:07
Unknown
So we need to expand the income group in order to address the racial wealth gap, which correlates with income but is not the same thing as income. So Janika Lisa and I got to work together during the pandemic at the beginning of the Biden administration to try to come up with this idea that a group called Marcia in Boston had innovated, which is first generation homeownership, is using first Gen as a way to target assistance versus just using income metrics.
00:08:41:16 - 00:09:06:12
Unknown
So that's I think that's been a policy innovation. Unfortunately, we we got that in the legislation of the build back better bill, but ultimately that version was not passed. So we're not giving up hope. We've all been promoting the idea of first generation. We're experimenting with it as a way to target downpayment assistance. So hopefully we'll get another chance to get federal downpayment assistance that is targeted not only by income, but by wealth.
00:09:06:24 - 00:09:28:18
Unknown
So anyway, some of the those are some of the awakenings and realizations. And I would say a big thing was the private sector jumping in. I saw the private sector coming in with with funds to support various homeownership programs. And the great thing about the private sector is it tends to be tend to be a little bit more flexible than the public sector can be out of the gates.
00:09:29:12 - 00:09:56:17
Unknown
So we've we've received some private sector funding to experiment with things like First Gen and hopefully some other programs we'll talk about. And that's those are some great points. Tucker And to the point of down payment assistance, assistance assistance, that is one of the key activations of how we are seeking to increase homeownership for black, Hispanic and Latino households.
00:09:57:13 - 00:10:25:09
Unknown
We do have a $5,000 homebuyer grant that is actually place based to the point of income. So this grant eligibility has to do with the address of the property essentially being acquired regardless of who the borrower is. And it it's $5,000 that can be used towards downpayment assistance, closing costs or now the rates are so high to buy down the rate.
00:10:25:09 - 00:10:57:08
Unknown
So I guess there you have one example of the of the private sector. You know, jumping in and trying to address this huge barrier. Lisa, I see you nodding and smiling, which is a good sign. I think you can hear us now. I can hear you now. Great. And we can hear you. So any any thoughts from you on on things you saw come out of the past few years around policy or products as well?
00:10:57:15 - 00:11:43:05
Unknown
One of the things that we've been really championing is special purpose credit programs. And you heard Tucker talk about this sort of triumvirate, Urban Institute, Martha and Carol, focusing on First Gen products. We we know that first time homebuyer programs don't necessarily generate very equitable outcomes, but using the first generation lens really leads to and adds to the robustness that we're looking for when it comes to more equitable outcomes for for black and Latino consumers.
00:11:44:19 - 00:12:18:21
Unknown
But special purpose credit programs are really a great way to target assistance to underserved markets and to the point that you just made, Carolina Jp morgan Chase was one of the first lenders to launch a special purpose credit program and kudos to JPMorgan Chase for doing that now. And Chase have been working together quite extensively over the past several years regarding Chase's special Purpose credit program.
00:12:19:02 - 00:12:45:06
Unknown
And the thing that I'll say about Chase is that Chase launched its program even before HUD issued necessary guidance that made it clear that special purpose credit programs do not violate the Fair Housing Act. So, again, shout out to chase for doing that. I think one of the lessons that we learned is that these kinds of programs are necessary.
00:12:45:22 - 00:13:13:18
Unknown
They are a must. They're vital. We cannot do without these programs. And we'll talk about this more a little bit later on. But we have to have these kinds of programs because so many of our systems in the housing and financial services space are still highly inequitable and disfavor both for these underserved populations. Thank you. Yes, that that is certainly still the case.
00:13:15:00 - 00:13:47:06
Unknown
So if we were to think about, you know, the next ten years, what are some of these programs, some of these actions, some of these things that we've seen come out that work that we should be focused on to improve the availability and affordability of housing over the next decade for underserved communities. And those two things go together availability and affordability to a degree.
00:13:47:07 - 00:14:27:01
Unknown
So, Yanick, why don't I go back to you two to get your thoughts on that? Right. Great question. I want to frame that up with some research that Urban Institute did. We looked ahead, forecasting the future, looking at demographic trends and population trends, and we forecast that without any kind of concerted effort, the U.S. homeownership rate was going to be declining overall slightly because of a large A, particularly among white households who are on the man on the median older and aging and that that the sort of the future of homeownership will largely be driven by households of color, particularly Latino households who are on average younger closer to prime household formation and home homebuying
00:14:27:01 - 00:14:54:00
Unknown
years. And then we also saw that we could we projected the black homeownership rate to actually still continue to decrease into the future. We're seeing each successive generation of black households attain homeownership at a lower rate than the generations before them at that same point in their lifecycle. So when you just look ahead and we just let things play out as they're playing now, based on some of the things Lisa described, it's not moving in the right direction.
00:14:54:06 - 00:15:14:11
Unknown
And we do see some things again, learnings from the pandemic that are hopefully going to take us in that right direction. So one has already mentioned a tremendous commitment from the private sector in terms of financial and in just the actions to to really address racial equity. So we're looking forward to seeing the effects of that and learning from that.
00:15:15:00 - 00:15:47:05
Unknown
In homeownership, we've seen new efforts to expand homeownership. There's the Black Homeownership Collaborative, which just celebrated 30 anniversary, and then more recently, a new Latino initiative called Home that when you of us launched just last week, we've also seen Fannie Mae and Freddie Mac develop what are called equitable housing finance plans that are showing great promise. And their regulatory regulator, the FHA, is right now in the process of seeking to codify those in the form of a rule.
00:15:47:18 - 00:16:12:03
Unknown
FHA has also led important work in expanding access to credit and some key work around valuation bias, which we'll probably talk about later. So there's a lot of, as Tucker pointed out, there's a lot of innovation and underwriting and products like down payment assistance, alternatives to using credit score, which has been a barrier to homeownership for households of color or special purpose credit programs, which Lisa mentioned, which have been around forever.
00:16:12:06 - 00:16:34:15
Unknown
But thanks to Napa's work, really beginning to gain steam now. And again, kudos to Chase for their role in that. I want to say that during the pandemic we saw how much pent up demand there was for homeownership among households of color. And actually when rates were low, we saw the US homeownership rate blip up by a little over 1%, which is a lot in a year.
00:16:34:21 - 00:16:58:23
Unknown
And we saw homeownership rates go up even more for black and Latino households because so many young households have been sidelined for so long. And we're just waiting for their chance to to jump in. So so I think that that we've we've seen the beginnings of what can happen if we all put our shoulders to it. Another thing that's really important I want to emphasize, we learned it's not enough just to get people in homes.
00:16:59:04 - 00:17:17:09
Unknown
We figured out a better way to keep them in their homes in times of crisis and economic instability. And it turned out to be pretty simple. You know, you just give them a chance to catch their breath, catch up, to get back on their feet. And those policies that we learned from the pandemic have have been made more permanent.
00:17:17:10 - 00:17:39:04
Unknown
Now, in terms of households and now have a chance to have up to six months of forbearance if they get into a short, short term financial glitch and then a chance to repay it back over the long term. So these are all some of the positive things that came out of this crisis. Dr.. Any anything additional you would add?
00:17:39:04 - 00:17:57:23
Unknown
Yeah. So looking at the next ten years or maybe even looking at the next several years, you know, one thing, so where the housing market sits right now, we sort of went through these phases of the pandemic. You know, the pandemic disrupted everything. Then interest rates were still low and everybody was moving because they were working from home.
00:17:57:23 - 00:18:23:17
Unknown
They wanted more space. They were moving from the big cities to secondary or tertiary markets. And you saw housing prices boom in all those areas. For our borrowers, the experience during that time was they couldn't get a house because everybody was closing with cash. Are not financing contingencies, definitely not down payment assistance, FHA type contingencies. So they were kind of locked out of the market at that point.
00:18:23:17 - 00:18:39:12
Unknown
And then interest rates shot up and with the interest rate shot up, so the hedge funds started going to the side a little bit, not buying quite as much. So then we had more time but couldn't afford the houses because they the housing prices had come down, but the industry rates had gone up, so payments had gone way up.
00:18:39:24 - 00:18:59:04
Unknown
Now we've seen housing, so housing prices have stabilized. Maybe they're up ticking again a little bit. So at this moment it's kind of discouraged for the family that makes 80% or less of median income. It's really hard to afford at home at today's price. So I kind of come back to that is I mean, there's not mission work to be done.
00:18:59:04 - 00:19:24:04
Unknown
There's a lot of mission work to be done in that 80 to 100, 120% area median income. So hitting on that point again of let's get let's let's broaden our thought on income and focus on wealth. But going forward, hopefully markets will stabilize and again, 80% family Ammi families will be able to afford homeownership once interest rates come back down or housing prices come down, our incomes go up.
00:19:24:04 - 00:19:43:12
Unknown
One of those things should happen eventually, but I think a lesson learned and I think back to the housing crisis is everybody knows the mantra buy low, sell high. What's in the private sector is really good at that. The public sector, the nonprofit sector, not so good at what we actually want to do is buy low, keep low.
00:19:44:00 - 00:20:11:04
Unknown
Right. So like during if there's a recession coming up. Right. If there if prices do go down, we tend to react to like when gentrification is happening, we say, okay, let's go in and we need to figure out ways to buy houses. Well, that's the wrong time to buy a house. If we can buy a house, if there is a recession, if there is a pullback, which we're seeing from some banks, seeing a pullback in lending, now is the time to buy.
00:20:11:04 - 00:20:39:09
Unknown
So my call to action for the next you know, I can't predict when the recession is coming, but my call to action is let's let's organize funding now so that we can buy property the land trusts or buy buy multifamily to keep affordable said or buy housing when it's low into non profit are sort of misdirected ownership so that we have better affordability when interest rates come down.
00:20:39:17 - 00:21:05:13
Unknown
So that's a hope. So let's be like the private sector, organize the capital and buy low, let's just keep low. And you started going in the direction that I wanted to take the conversation next, which is no, no, we've heard from all of you. These programs are vital. They're necessary. They work. We have more players entering the space to help.
00:21:07:07 - 00:21:47:23
Unknown
Definitely big roles for both the private sector, nonprofits and policymakers. Frankly. And it's interesting to hear some of the innovations or the efforts coming out of the agencies as well. What what would in this for the three of you? And maybe we could start with Lisa. You know, what keeps you up at night in terms of what are some of the obstacles or impediments that could get in the way of allowing all of some of the really good things that have, you know, that are at play from actually, you know, coming to fruition because there are market factors, there are political factors.
00:21:48:13 - 00:22:34:20
Unknown
Climate is is another factor. What are some of the things that you are most concerned that are areas we should really be, you know, that are watch items Here I can kick off that discussion. One of the things I'm very concerned about is that during the period of the pandemic, I think our community is and families were really buoyed by an unprecedented level of support that increasingly was implemented with very equitable provisions and and guidelines.
00:22:34:20 - 00:23:02:04
Unknown
So we we really took a holistic approach to support families during the and households during the pandemic. And so while this conversation has really focused on housing, I have to say, I mean, I'm a I'm black. I you know, my family is black. I am an African-American descendant of slaves. And so this whole conversation is very personal for me, right?
00:23:02:04 - 00:23:31:08
Unknown
Because this is my lived experience. But during the pandemic, because of the holistic approach that we took, the pandemic didn't land on families of color the way that pandemics and crises usually land on families of color. And that's because we had this sort of sweeping cocooning to support everybody, and we apply that equitable lands on top of that.
00:23:31:08 - 00:24:04:10
Unknown
So we had health expanded health care access that got more equitable over time. So I'm not saying when we the pandemic first hit that everything was fair and equitable, it was not. And we saw that and the disparities of the COVID contraction rates and also the COVID death rates. But over time, we started thinking about because hospitals are less frequently located in communities of color, how do we make sure that those communities get more access to health care?
00:24:04:10 - 00:24:32:23
Unknown
Right? We started doing that in a more equitable fashion. We've never done that before in the history of the United States. We really expanded the child tax credit so that families that had children could be buoyed and supported. We enhanced and increased and improved the Paycheck Protection Program program over time to ensure that businesses that were owned by black people could actually gain access to that support.
00:24:32:23 - 00:24:58:23
Unknown
Right. So we had the sort of panoply of support that we provided for people. And what that meant, I mean, just speaking real hear, if I can, truth to power is that I did not have to pay to support my family members. Right? I didn't have to pay anybody's rent. I didn't have to pay any way. I did have to pay one person's rent, but I didn't have to pay anybody's mortgage, which is usually the case.
00:24:58:23 - 00:25:24:22
Unknown
So those of us in black and Latino communities who have higher incomes, when a crisis hit, we're called upon to really support our families in a way that white consumers that white citizens in this city are not caught upon because of the grave disparity in terms of energy, generational wealth and wealth and the wealth gaps. Now, what I'm afraid of is that all has gone away.
00:25:25:22 - 00:25:59:18
Unknown
We don't have the supports, right? And so I am really afraid that we'll see retrenchment because we don't have that that broad scale more holistic support and those kinds of networks that are holding people up. The other thing that I'm concerned about is that we applied a series of Band-Aid fixes during the pandemic. I'm afraid we really didn't do a lot of work to change systems structurally.
00:26:00:08 - 00:26:42:05
Unknown
So those those structural, structurally inequitable systems that existed pre-pandemic are still with us today. The dual credit market, our biased appraisal system, biased technologies, residential segregation, the segregation of resources, all of those systemic things are still with us. And we do need to do a lot of work to address those issues. Structural structural problems for me, yes. Jonica Would you add anything?
00:26:42:05 - 00:27:05:03
Unknown
Well as always, Lisa, the tough act to follow up on, I think she's really hit a very big nail on the head and called out how, you know, disparity in homeownership is a manifestation of disparity in so many other walks of life and that it also feeds those disparities. So it's, you know, it's building a cycle and the challenge is how to interrupt it.
00:27:05:03 - 00:27:26:01
Unknown
And to the extent that homeownership can be a key piece of beginning to interrupt that cycle, you know, we're interested in investing our time and energy and talking about that. But that certainly isn't the only tool that is required. Back to homeownership. I think one thing that I think Tucker somewhat alluded to is we probably should mention the problem of supply.
00:27:26:03 - 00:27:52:23
Unknown
And so millions of units of housing short for the population today. We have been under building since the great financial crisis. And it is not the kind of bill you dig yourself out of really quickly because you have to do things like build new houses and start new construction and hopefully create some long term opportunities through removing racially targeted zoning that prevents construction of new affordable housing.
00:27:53:20 - 00:28:23:02
Unknown
So there's a lot of long term solutions. There is a there's probably more immediate term solutions in terms of trying to capture as much as we can of our existing housing supply that's affordable and make it accessible to homeowners. But the problem there is also that credit has remained tight since the 2008 financial crisis. The portfolios of the big agencies FHA, Fannie Mae, Freddie Mac are in better health and they've been practically in my memory.
00:28:23:02 - 00:28:55:10
Unknown
And still credit remains really tight. So in addition to their used to be more houses built, they're need we need to be sure to get tools in the hands of the households to be able to buy those. And those two things have to be happening once. Yes, I am. So with all of that, well, you know, one other thing I would say is there is a mounting evidence that just because you become a homeowner, if you're a household of color, it's not always true that you get you access the same volume of benefits as white households.
00:28:55:13 - 00:29:22:18
Unknown
Right. You know, this is mentioned. I'm appraisal bias. So your your property may be devalued simply because you are an owner of color compared to white households. And we've also done research that shows that the user costs of homeownership are higher for black households. They they pay higher relative property taxes, for example. And I think recent research, even from Chase, confirms that households of color are less able or less likely to refinance when interest rates are low.
00:29:22:18 - 00:30:08:18
Unknown
To take advantage of that huge financial benefit of the way homeownership is financed in this country. So that's another thing to keep our eye on. Yeah, And being proactive with access to information and resources to facilitate that is an area that we are extremely focused on as well, because I completely agree. And to your point, Yanick, our data bears that out, that everything else being equal households of color or homeowners proportionately, you know, we find less essentially and benefit from those lower costs of of of their mortgage.
00:30:09:12 - 00:31:03:01
Unknown
I want to hone in on appraisal side bias and inaccurate home valuation, certainly for for black, Hispanic and Latino communities, because that truly is, you know, straight up, you know, robbing these families of wealth, wealth for future generations. And let me start with Lisa. And then then, you know, Tucker, I'll go to you. What are some solutions, cutting edge solutions that you see and things you feel strongly about that could ensure that all homes, regardless of the ethnicity, the race of those owners, are valued fairly and consistently.
00:31:03:13 - 00:31:42:16
Unknown
That's a great question. I mean, we have so much research that shows that appraisal bias is a systemic problem in the United States. And research from Brookings, for example, suggests that appraisal bias is costing homeowners in predominantly black neighborhoods $162 billion in lost wealth. So that that is a lot. And Urban has done research around AVMs in the use of AVMs and how that might impact fairness as as it relates to a appraisal bias issues.
00:31:42:16 - 00:32:24:18
Unknown
And I know Jonica will probably talk about that more, but one of the things that in fact we just held, we just had our first ever tech equity hackathon, 72 hours of hacking straight without any sleep on this particular issue. How can we use disrupters to make appraisers appraisals fairer in the United States? And I think we have a lot of very interesting lessons learned from that hackathon, as well as some other research that we've been doing at the National Fair Housing Alliance.
00:32:25:01 - 00:33:08:10
Unknown
One is that Avians actually can hold a lot of promise. We know that Avians are our bias because they're built using biased data. However, there is some promises that we're seeing for Biasing Avians and then using those Biased Avians as either a way to assess the value of properties or to serve as a check in the system. So, for example, lenders can use Deep Biased Avians to check whether or not the appraisals that they're getting are really accurate.
00:33:10:04 - 00:33:37:02
Unknown
The other thing that that we're really hoping for is increasing diversity, equity and inclusion in the appraisal field. I mean, it's a field that is not very diverse at all. Very few women, very few people of color. And I think that lenders have a role to play and can really help us to increase diversity, equity and inclusion and the field.
00:33:37:09 - 00:34:17:09
Unknown
So I'll stop there. I think that those are really two areas that hold great promise for us and to the point of helping create more representation or increase representation in the industry, we are actually supporting through grant making scholarships, basically for people of color who want to become appraisers and, you know, go out there in the field and, you know, help level the playing field and bring more objectivity to to the to the process.
00:34:18:13 - 00:34:41:01
Unknown
So Let let's I just want to give Tucker the opportunity to see if there's anything you'd like to add, Tucker, on the point of appraisal bias. And then Yana would also love to hear from you. I know this is an area that Urban has done a lot of work in as well. Yeah, I'll I'll, I'll a related point.
00:34:41:06 - 00:35:18:14
Unknown
I want to first thank Nathan and Lisa for their work on appraisal bias and that that's important and important work. And now the sort of parallel point I was going to make is so once, once I look forward to that day that we can be biased, the actual appraisal industry and get more representation and use VMs and all that, we all still have the issue that all the systemic issues that drive property values, schools, parks, streetscapes, all the disparate investment that we have made in our various communities also affect a home's value.
00:35:19:16 - 00:35:39:24
Unknown
So how do you deal with that? And that's a that's a long term sort of push we're going to have to make. But this is where I come back to. It costs about the same amount of money to build a house no matter what neighborhood you put it in terms of labor, materials, etc.. And if your values in one neighborhood are going to be a lot less than the, then you're just not going to build houses.
00:35:39:24 - 00:36:09:11
Unknown
You're not going to do investment which continues to contribute to that problem. So what sort of public policies can we have to encourage investment in neighborhoods that are systemically undervalued and they're going to be more undervalued if we don't invest in. So that's sort of a policy call to action. And then just on the home ownership piece, like we find this in neighborhoods and we try to do a home improvement loans because like I didn't appraise to do the improvement in that neighborhood.
00:36:09:11 - 00:36:40:01
Unknown
So what you end up needing to have is either like a down payment assistance or a loan loss reserves to offset that collateral risk. The appraisal and the market is telling you to still allow that investment. So the call is what kind of publicly funded or privately funded risk reserves are assistance could we put in place to allow the investment when the market today as biased as it is, is telling us it's not worth making that investment?
00:36:40:09 - 00:36:53:06
Unknown
So anyway, that's not specific to your question on how to fix the appraisal industry, but specific in terms of what we can do while we're fixing the the industry. Attica.
00:36:55:08 - 00:37:18:18
Unknown
So also great points by you. I mean, Lisa already touched on this, but our research on IBM automated valuation models where you a personality equation and then you hope that you get an unbiased outcome that as you said, it's it's not necessarily going to be automatically unbiased because it's being built on a whole bunch of data and a whole bunch of systems as tucker references that are biased in their nature.
00:37:18:18 - 00:37:43:14
Unknown
And so it's going to be picking up on that. So our main point of view has just don't assume that automating something and I think this speaks to the whole artificial intelligence and technology and underwriting. Don't assume that automating something is going to make it more fair. And so it's not enough to just say, let's automate this. You have to say, how can we automate it in a way that counter acts the bias?
00:37:43:14 - 00:38:05:03
Unknown
And I think that if we think about the role of AI in that question, as exemplified by evaluations, but that's just one of many processes. I don't know how many years ago it seemed like introducing credit score as the key factor to determine whether you get a mortgage would help make mortgage underwriting less biased because, you know, in theory, credit scores are colorblind.
00:38:05:14 - 00:38:27:07
Unknown
So first of all, they're they're not they're they're very color. You know, they see color, but on top of there's been a weird effect, which is that I'm I'm going I'm more into technology now away from from valuations. But while I'm here there's been an effect where if you don't have credit score, if you haven't had a chance to build credit, it's hard to underwrite you with just a number.
00:38:27:18 - 00:38:45:20
Unknown
And I have to as an as a loan officer, for example, I would have to take some time to understand your credit worthiness, maybe look at your rental payment history, that sort of thing. I'm not I'm just not going to do it because it takes so much time and it's so much easier to just work with customers to have a nice handy dandy credit score for me to plug into the machine and get an easy answer.
00:38:46:05 - 00:39:12:12
Unknown
And so there's a way in which both the technology and the process that it creates are biased. Even as you become more automated. Does that make sense? So I think that was the place for still thinking about how do we how do we take the extra time needed to make sure that we are looking hard at borrowers to find out if they're creditworthy and not just leave them out of the system because they don't fit a certain box?
00:39:12:12 - 00:39:57:20
Unknown
Yeah, that's that's such a fair point. And automated models, they are built on a set of assumptions and propensity models that ultimately drive the outcome. So if those inputs carry the bias, then, you know, naturally the whole algorithm will be compromised, so to speak. But yeah, let me stay with you on this topic of automation and A.I.. You did mention and you said talked about how the D by and C of abs could be ultimately, you know, a positive to help more people of color access safe and affordable mortgages.
00:39:58:02 - 00:40:19:13
Unknown
What other instances or ideas have you seen where A.I. and automation could ultimately be part of a solution? Here? I I'll turn to quick because I think, you know, Lisa's doing a lot of work on her. She's doing a lot of work on tech equity. And then I know self-help to be an organization who's who does a lot of work around.
00:40:19:13 - 00:40:44:04
Unknown
How do you take the time with individual borrowers, you know, on, you know, really working with them one on one? So both of these answers are part of the whole. I can give a real quick example. Rent reporting. If you can pay 12 months worth of rent of current rental rates as high as they are, that should be adequate to demonstrate that you can afford to pay back a mortgage of roughly the same size.
00:40:44:19 - 00:41:03:14
Unknown
But it's so hard to. What do you bring a shoebox home checks you get a landlord to. It's hard to do. So now there's new technologies that if a borrower will permission the lender, the lender can run a program to look at a complicated of information in their bank accounts to identify that they have made these rent payments.
00:41:03:14 - 00:41:20:17
Unknown
So it's turning that difficult investigation into a push button thing that can be run. So that might be one example that could potentially open up homeownership opportunities for people who don't have traditional credit scores or can't demonstrate with the W-2 that they've been making the exact same amount of money every month for the last five years or whatever.
00:41:21:03 - 00:42:01:11
Unknown
But I would really defer to my fellow panelists on this. Lisa, any additional ideas from you? Yeah, I just mention a couple because I could talk, as you guys know, I could talk about this all day. And to Yana because point, I mean, one of the failures that I see from the past several years is that people of color did not were not able to really avail themselves of refinancing opportunities when we had this sort of uncharacteristically low interest rate environment.
00:42:01:11 - 00:42:43:13
Unknown
And. Right. It just sort of intuitively, if a person is paying their mortgage on time every month at $2,000 a month, intuitively you think they'd be able to pay a 1500 dollar mortgage, right? Yet borrowers of color could not really access those refinance opportunities because of some of these systems, these technological systems that we're talking about. We've been using AI in a number of different ways, probably the most prevalent way in which we've used AI is to identify and measure bias.
00:42:44:07 - 00:43:30:09
Unknown
So looking at different kinds of issues like digital marketing, for example, on on on a digital marketing platform in our ads, housing ads, credit ads, employment ads, etc., are they being delivered to consumers in a discriminatory fashion such that the opportunities that a person would see when they're visiting a platform, a Twitter or a Google or a Facebook or what have you, are people being disclose or are they being foreclosed to particular opportune cities because of their immutable characteristics?
00:43:31:18 - 00:44:28:08
Unknown
So we we use AI to sort of gauge whether or not discriminate is happening and if so, to what degree discrimination is is happening. We also use AI to help us analyze what opportunities might be existing. Right. So sort of trying to peer at nontraditional kinds of credit, much along the lines of what Danica has just talked about, trying to measure, you know, are these there's sort of some hidden, more clandestine elements out there that we're missing, maybe because they're not quite visible to the human eye, but that that deep learning can pick up to help us identify whether or not there are missing opportunities for consumers.
00:44:28:23 - 00:45:13:19
Unknown
And we are also using AI AI to deep bias systems. So d biasing legacy systems and building systems that generate or present a less discriminatory alternative. And then we're using AI to help build and develop systems from the outset that are fairer and sort of biased, if you will, from from the outside. So a plan B, there's a whole range of of ways that we can use AI to help expand opportunities for people who heretofore have not had them internally.
00:45:13:20 - 00:45:48:18
Unknown
So those are some great and frankly, very encouraging examples of of how technology can actually be a force for good in advancing home ownership. Last question before we open it up to the audience for Q&A. And I'll start with you, Tucker. What other ways can we ensure that families can access the wealth in their homes and pass it on to the next generation?
00:45:48:24 - 00:46:16:15
Unknown
Yeah, So I think I'll hit on, yeah, the sustainability of homeownership. So one one innovation we've been working with is we read a Chase Institute study at one point that talked about the importance of reserves versus the importance of down a down payment in terms of the predictability of success of long term homeownership. And we love that because we've talked a lot about happening a lowering the downpayment hurdle.
00:46:17:23 - 00:46:45:12
Unknown
But We don't want to increase the hurdle to say, oh, now we're only going to lend to wealthy people that have a lot of reserves that would sort of go against what we're all trying to do here. So we the program we've been playing with and Chase has supported is called the Savings Account for Emergencies are safe. And how this works is we're we're putting a $2,000 contribution from the lender into a savings account at the time the mortgages originated.
00:46:45:21 - 00:47:07:14
Unknown
And then the borrower is asked to make $25 monthly contributions into that account. You can think about it if you're if you're familiar with multifamily finance, we make all of our multifamily developers escrow for maintenance. You know, the roof is going to get replaced at some point. We don't do it. We don't have anything analogous in the single family homeownership world.
00:47:07:14 - 00:47:36:04
Unknown
So this safe account is getting some money up front and then contributing little by little every month. You know, do it in the form of an AC age, automatically deducted from their checking account so that borrowers get used to setting aside money for a rainy day. And then you have that account, builds up and chases research. Chase Institute's research showed that you want to get to about three months of reserves is the important amount for sustainability of homeownership.
00:47:36:11 - 00:47:57:12
Unknown
So the $2,000 upfront, plus $25 over a three year period gets most of our borrowers up to three years of three months of of reserves in their account. And the other is we've partnered with some behavioral economist at Duke University who talked about how long it takes to have an activity like a monthly savings become a regular behavior.
00:47:57:12 - 00:48:16:09
Unknown
So we started this about a year ago. Our hope is that we learn that people, even after the three years when we release the restrictions on the account, that borrowers will continue to do it and it will help borrowers sort of, you know, repair that hot water heater when it goes back, because it will surely bad at some point.
00:48:17:13 - 00:48:36:21
Unknown
So we're early in this program. So far there's been a lot of interest from borrowers operationally figuring it out and people are making the $25 a month contributions and not immediately taking money out for one thing or another. So so people are starting to build reserves. So it's hopefully it'll make homeownership more sustainable so that you can pass wealth on.
00:48:37:05 - 00:49:01:12
Unknown
And if you're lucky enough not to have the hot water to go out, but then you've got a bunch of money in the savings account you could get is is another form of wealth. That's a great example. Lisa anything from, you know, Janika, I will say we just released a report actually today on mortgage reserve accounts of features of self-help products.
00:49:01:12 - 00:49:19:20
Unknown
So there's there's the new research out there on that topic. And I think that's a very good one. I think to sum it all up, some of the things I've been talking about in order for future generations to benefit from homeownership, generations of color, we need to have more homebuyers of homeowners of color in the first place. We need to get more in to talking point.
00:49:19:20 - 00:49:44:10
Unknown
We need to keep them in when they're in. And we know how to do that. And then we need to make sure that the returns to homeownership are equal for households of color as they are for white households. And then I think we could also recognize that there's actually a fair amount of housing wealth held right now by the older generation of black households, you know, hard won created over some times of tremendous disadvantage.
00:49:44:10 - 00:50:00:15
Unknown
And yet here they are. And so as we think about how the that that wealth passes to the next generation, we also need to think about protecting that. And there are some some challenges to that as well. So I think we need to be really conscious of not letting that wealth that has been built through so much hard work in the black community.
00:50:01:11 - 00:50:31:18
Unknown
Slip away. Well, and to that point, I will add the issues around Heirs, property and tackle title, which we are focused on and piloting and, you know, activations because that is it's just, you know, it's it's really hard to have the property oftentimes it might actually not even have a mortgage on it and yet it's lost because it's not properly, you know, title is appropriately transferred etc..
00:50:31:18 - 00:51:14:16
Unknown
And, you know, people being taken advantage by predatory buyers who just offer a bunch of money and yet not foreclosure city governments. So that and that's another one that that we have an eye on. Thank you so much. This has been truly illuminating. I am now going to invite the audience to ask any questions, and I'm assuming the operator will just point to the people who raised their hand and just unmute so they can ask their question.
00:51:14:16 - 00:51:46:21
Unknown
Great. So thank you all for for this wonderful panel. I think we all learned a lot. One thing is that the institute released a report yesterday examining refinance. And what does that mean for, households of color. So we know that during the pandemic, black and Hispanic households were able to weren't able to refinance at the same rate as white households and weren't able to either lower that rate and use that liquidity for other things or shorten their term.
00:51:47:01 - 00:52:21:10
Unknown
So we've talked a lot about your purchasing or whatnot, but I would like to hear your thoughts on refinancing the power Chair. I'm happy to kick off the the response to that question. It's a great question. We we kind of talked about it a little bit, right, that I intuitively it did not make sense that people who were already paying their mortgage on time could not refinance to pay a lower mortgage rate.
00:52:22:03 - 00:52:56:23
Unknown
And so I do have to lift up lift up one special purpose credit program that was launched about a year ago to address this particular issue. And essentially what the bank is doing is it is first looking inside, it's looking at its own customer base and identifying those black and Latino consumers who did not refinance but could refinance and get a lower rate, essentially drop their interest rates by two points, roughly two percentage points roughly.
00:52:58:00 - 00:53:28:23
Unknown
And so that special purpose credit program, I, I really was designed to address that particular issue. And then I think the bank is is expanding that program out to broader audiences that are not just in their consumer base, but it'll still be a special purpose credit program. So that's one way to address that. So they they use the bank used their own funds to basically buy down the interest rate.
00:53:29:19 - 00:54:08:15
Unknown
Right. And to try to give people a rate that would have been similar to what they would have gotten during that period of uncharacteristically low interest rates. But the other thing that we just have to do is address the underlie lying systemic problems that led to that outcome. Right. And that is a hyper reliance on credit scores. We know that black and Latino consumers on average have a credit score that is over 100 points lower than our white counterparts.
00:54:08:15 - 00:54:54:20
Unknown
So if you're if you have an underwriting system that relies heavily on the credit score, if you have a pricing scale that relies heavily on the credit score, you're going to be seeing these disparate outcomes. And so being able to use nontraditional credit like rental housing payment, like looking back. Right. And seeing how a person pay their mortgage historically, I centering on things like that, weighting things like that more heavily is going to expand the universe of consumers who can access and take advantage of these opportunities.
00:54:54:20 - 00:55:27:05
Unknown
Thank you, Lisa. And I am keeping my eye on the clock. I want to be respectful of your time and that of our audience. So let's just let that be the final word for today. Thank you to everyone who joined us, obviously, to our panelists and please continue to tune into our data dialog discussions where we bring just different points of view on very important and timely issues that matter to all of us.
00:55:27:05 - 00:55:39:03
Unknown
So with that, I'll say goodbye and thank you all for joining. Thank you. Thank you. Bye bye. Thank you so much. Bye, Decker. Bye, Janika. Bye, Carolyn.


Panel Speakers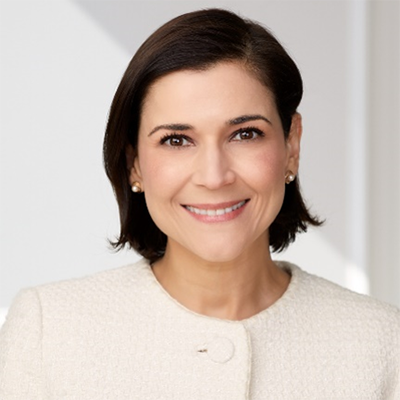 Carolina Jannicelli
(Moderator)
Head of Community Impact
JPMorgan Chase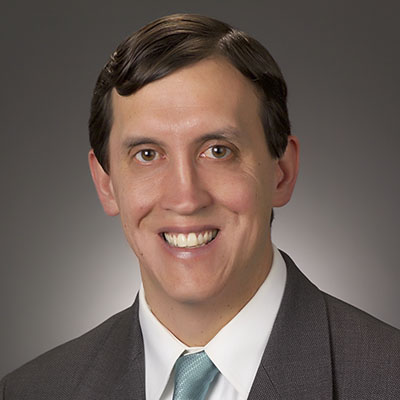 Tucker Bartlett
Executive Vice President
Self-Help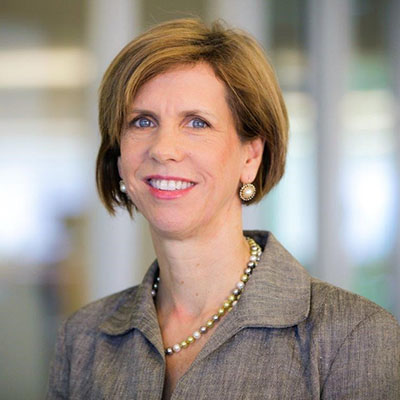 Janneke Ratcliffe
Vice President
for Housing Finance Policy
Urban Institute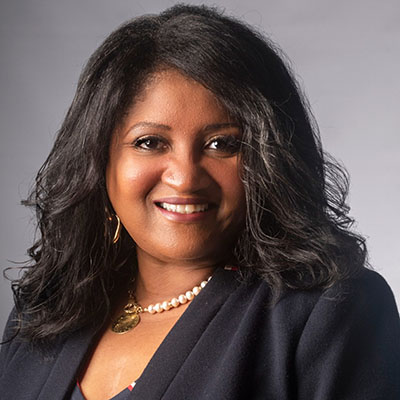 Lisa Rice
President and CEO
National Fair Housing Alliance