Improve Women's Financial Health
Women on the Move aims to provide education and tools to increase the financial health and independence of women in our communities.
By educating women on managing their money, JPMorgan Chase can have an enormous impact on the lives of these women and their families. By increasing their financial acumen, we aim to help women feel more confident about their financial futures.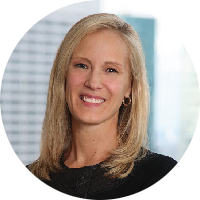 "We're entering a great era of sisterhood among women in business – we help each other out, talk each other up, and we're honest and vulnerable with each other about the challenges we face every day. WOTM is a product of that change."
_______
Kristin Lemkau, CEO of JPMorgan Chase U.S. Wealth Management

Explore and Empower