Empower Women's Career Growth
Women on the Move aims to recruit and retain more women, increase women's representation at all levels and propel more women into leadership positions across the firm.
Investing in women's success is a key priority at JPMorgan Chase, and we know that each woman's individual success is critical to our success as a business.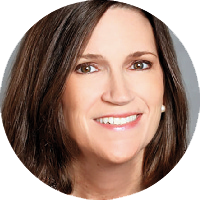 "I'm proud to see us expand Women on the Move, which has been so meaningful to those of us at the firm these past five years."
_______
Jenn Piepszak, Chief Financial Officer, JPMorgan Chase & Co.
Explore and Empower