Supporting the Community

Capitalizing on our business and philanthropic expertise, the Office of Disability Inclusion works with stakeholders across the firm to advance disability inclusion in communities across the globe. We also invest in community partners and nonprofit organizations to support their vital work.
Enhancing Economic Opportunity for People with Disabilities
A new policy brief from the JPMorgan Chase PolicyCenter examines how current asset and income limits on federal benefits for people with disabilities create barriers to labor force participation and accumulating savings.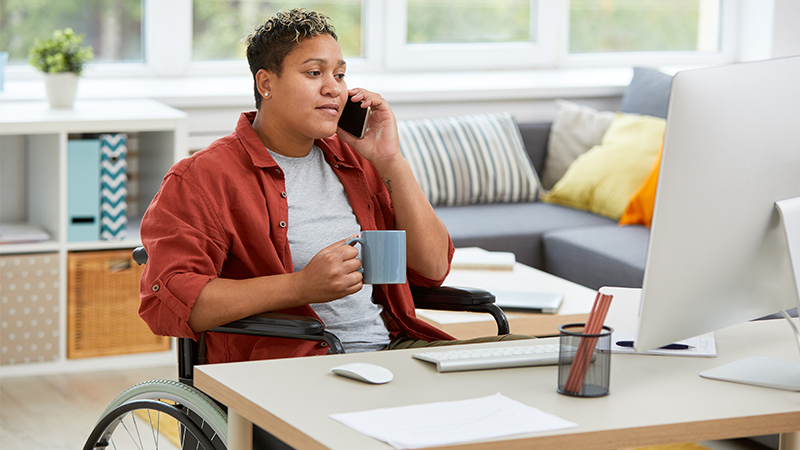 The H Street Branch in Washington, D.C.
For this bilingual Chase branch, which incorporates both English and American Sign Language, we worked with Gallaudet University to create an inclusive environment optimized for people who are deaf and hard of hearing.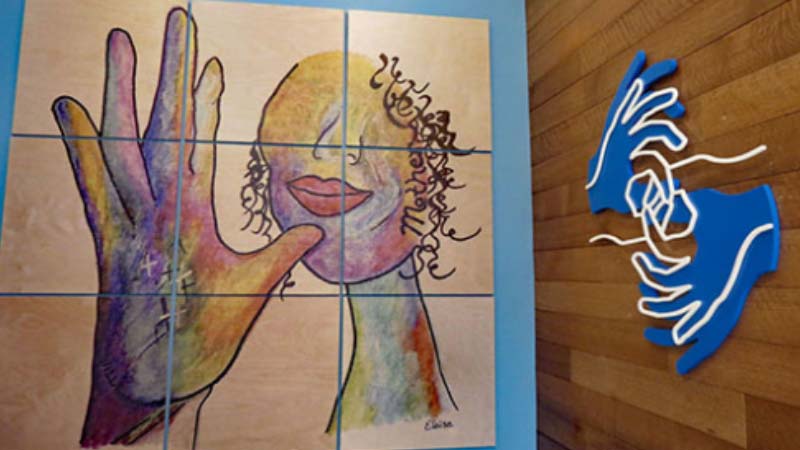 Our Focus
Each year, we support local and national nonprofits that serve people with disabilities. We collaborate with these organizations to help inform our business and policy focus in areas such as:
We support National Disability Institute initiatives such as local financial inclusion summits and the development of financial health strategies for people with disabilities.
The Association of University Centers on Disabilities, one of our grantees, connects various university centers in the U.S. to support students with disabilities in their academic and career aspirations.
We have invested in the Corporation for Supportive Housing, focused on embedding accessibility elements in housing development and programming for people with disabilities.
Our latest support for the National Disability Institute and Disability:IN is dedicated to understanding the landscape and needs for disability-owned business enterprises.