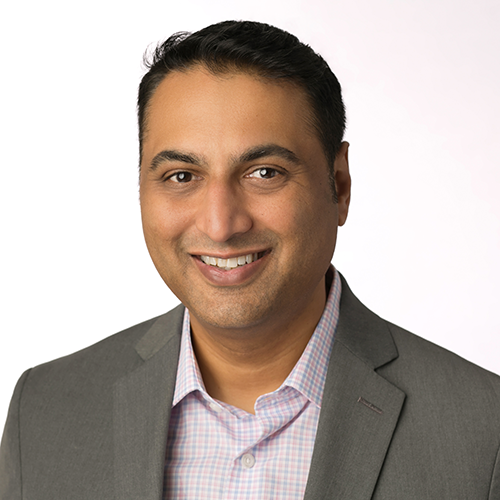 Parag V. Mehta is Managing Director and President of the JPMorgan Chase PolicyCenter. He works with a team of experts who leverage the bank's assets, insights and expertise to develop and advance policy solutions that drive inclusive economic growth in the United States and around the world.
For more than two decades, Parag has been a leader in creating positive social change. From shaping evidence-based public policies to organizing large-scale movements, he has worked with diverse stakeholders to promote the common good. Prior to joining JPMC, he served as Senior Vice President and Executive Director of the Mastercard Center for Inclusive Growth, the philanthropic hub of the company.
Previously, Parag served as Chief of Staff and Senior Advisor to the 19th Surgeon General of the United States Dr. Vivek Murthy. In that capacity, he organized a series of campaigns to address some of the most pressing public health issues of our time. Parag also spent more than four years directing communications for a civil rights agency in the U.S. Department of Labor and served on Barack Obama's 2008 presidential transition team as a liaison to the Asian American and Pacific Islander communities and to LGBTQ+ Americans.
Parag has been a member of the U.S. Government's Senior Executive Service and held a number of leadership positions in advocacy organizations and political campaigns. In 2019, he was elected to Chair the Board of Directors of New American Leaders, an organization which seeks to strengthen American democracy through the elections and appointments of immigrants and refugees to public offices. Parag also serves as Board Treasurer of PCI Media, a global nonprofit that uses principles of social and behavioral change along with storytelling techniques to create healthier, more just and more sustainable communities.
Parag earned a Master's degree in Public Administration from the Maxwell School at Syracuse University and a B.A. in Plan II Honors from The University of Texas at Austin. He and his husband Vaibhav Jain are currently petitioning the Delhi High Court in India for recognition of their marriage in a landmark case which could pave the way for marriage equality in the world's largest democracy.