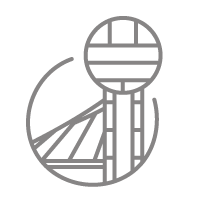 What We Are Doing
JPMorgan Chase has been a partner in the thriving Dallas-Fort Worth (DFW) region for more than 100 years. With more than 200 branches and over 12,000 local employees, we're one of the area's largest employers. DFW is booming and we're proud to play our part in that growth. But we also recognize that too many people are not sharing fully in this prosperity. For those left behind, JPMorgan Chase has committed $7 million to local workforce training, plus millions more for small businesses support and community revitalization. By partnering with government, business, non-profit groups and educational institutions, we can build a better DFW for everyone.
By the Numbers
11.8K
---
Active employees in Dallas-Fort Worth as of January 2019
$1.9B
---
Extended in new credit to small businesses in Texas in 2018 through Business Banking and small business credit cards
1083
---
Veterans hired in Dallas-Fort Worth market since 2011
$10M
---
Committed in support of workforce readiness since 2014
The most important thing is to create a place where people want to work — a place where they feel respected and trusted.
Jamie Dimon, Chairman and Chief Executive Officer
Our Commitment to Dallas-Fort Worth
Neighborhood Revitalization