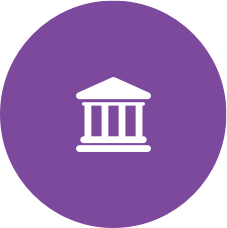 6. Engage Anchor Institutions
Advancing cities make the most of their assets by leveraging the power of their anchor institutions and creating a shared responsibility for the community. Whether a university, medical center or big business, these institutions often serve as a major hub of innovation and inclusion. As a result, they have a responsibility to support and drive local economic growth in the communities around them.
Partnerships between these institutions, local residents and city leaders can play a vital role in lifting up surrounding neighborhoods, fostering community engagement and recruiting other businesses to support the local economy. This means hiring locally, paying good wages, improving infrastructure like public transit and spurring new businesses like restaurants to open up nearby. This is not just good for the community; it's in these institutions' interest to make meaningful local investments that benefit everyone.
Affordable housing is a key issue for residents of Columbus and the surrounding areas. Working with partners like Nationwide Children's Hospital has helped us create mixed-income neighborhoods along the Parsons Avenue corridor. Together, we are providing more residents with adequate housing, which in turn benefits the stabilization of more families and communities.
Andrew Ginther, Mayor of Columbus, Ohio
Columbus, Ohio
Access to safe, clean and affordable housing is a key social determinant of health. In Columbus, Nationwide Children's Hospital is putting a stake in the ground when it comes to housing its neighbors. With partners such as JPMorgan Chase, this respected anchor institution — the largest pediatric hospital in America — has launched Healthy Neighborhoods Healthy Families Realty Collaborative, an affordable housing initiative aimed at rehabbing houses and providing workforce rental housing around the hospital. The Realty Collaborative is a joint venture with Community Development for All People (CD4AP).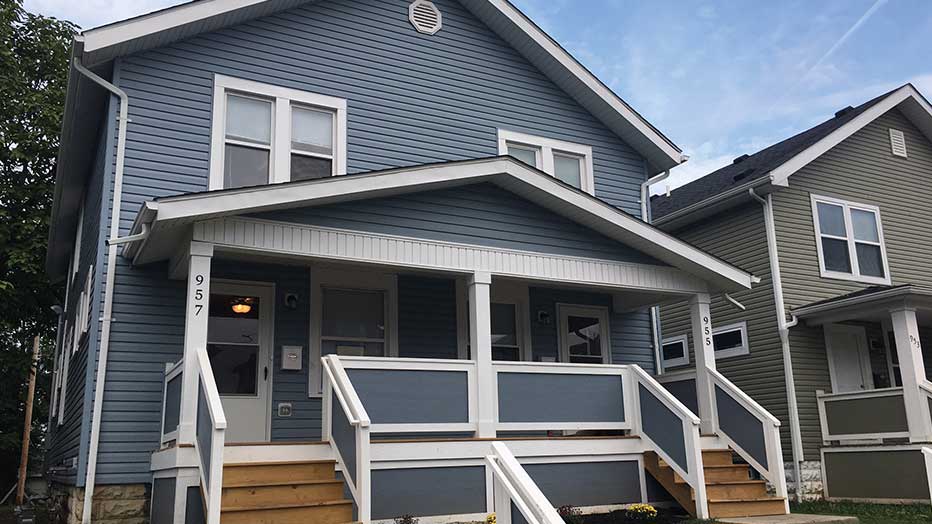 One of Nationwide Children's Hospital's renovated Healthy Homes on Columbus' South side.
CD4AP functions as the primary community connector between Nationwide Children's Hospital and the people living on the South side of Columbus. In this role, CD4AP develops lasting relationships with neighborhood residents as it provides a variety of direct services, including a fresh market, a free store and youth development programming to 25,000 low-income people each year.
Along with city and community groups, the Realty Collaborative has renovated vacant homes for resale, built new affordable rental housing and provided homeowners with grants to fund renovations on their homes. Between 2009 and 2018, a total of 331 homes were built, renovated or repaired at a cost of $25.6 million.