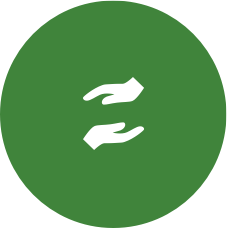 5. Activate Community Support
Engaged and active communities are the lifeblood of any thriving city. That's why smart city leaders involve local communities early and often in economic decision making. When this happens, citizens become ambassadors who help carry the work forward in meaningful, and more effective, ways. Because the community is engaged and involved, cities can develop solutions that are responsive to their residents' needs and reflect a shared vision of the future.
Buy-in benefits everyone. Cities can harness the community's knowledge, experience and networks. And residents, small business owners and other community members can play a vital role in planning, development and investment decisions that directly affect them. Ultimately, when real buy-in happens, citizens become advocates, policies are enacted and governments are held accountable for their promises and actions.
Recognizing that if we want to make an improvement in cities, we have to start with the residents. Respect people in the community enough to expose them to data, innovation, policy and advocacy. When we get the ball going, it's the power of the people.
Angela Glover Blackwell, Founder in Residence, PolicyLink
New Orleans, Louisiana
In the aftermath of Hurricane Katrina, it seemed that everyone had a plan to help displaced New Orleanians find sustainable housing. Yet amid all of the plans and studies, action was slow to take hold.
That's when the community stepped in. A group of more than 1,800 New Orleanians came together to create HousingNOLA, a partnership working to solve New Orleans' affordable housing crisis, which created a comprehensive 10-year housing strategy for the City of New Orleans. With the support of JPMorgan Chase, HousingNOLA and its Lenders Roundtable then developed a Community Development Finance Plan that outlines the financial costs and funding necessary to support HousingNOLA's 10-year plan.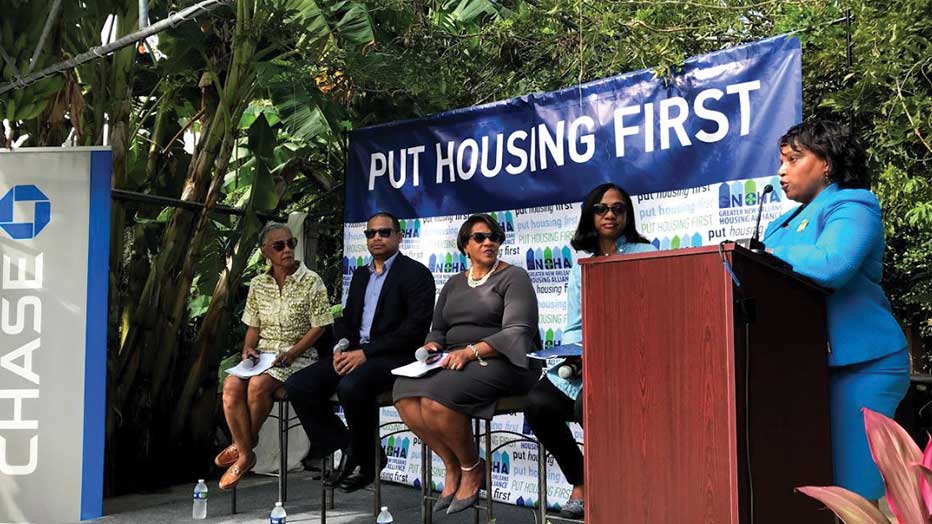 Andreanecia Morris, executive director of HousingNOLA, discusses the group's Community Development Finance Plan with community members.
HousingNOLA, NewCorp and LiftFund created a formal partnership that aims to introduce innovative affordable housing development strategies to meet residents' housing needs while retaining the community's culture. These strategies include working with minority- and women-owned contractors, property owners and developers to build up the capacity of local talent so that typically underrepresented community members can benefit from the new development.
The community-driven process has given residents a voice when they have often felt like they didn't have one. At the same time, HousingNOLA is ensuring that the city understands how to meet the needs of residents and better address the problems of crime and violence often caused by a lack of opportunity, including affordable housing.