The Challenge is a competition to source and seed creative, collaborative and sustainable solutions that address cross-cutting challenges to help more people benefit from a growing economy. Through the Challenge, we will make commitments in up to 30 communities across the United States.
Competition sparks novel solutions and encourages diverse stakeholders to join forces around a shared goal. We have seen this effect firsthand through our hallmark competitions - such as the Partnerships for Raising Opportunity in Neighborhoods (PRO Neighborhoods) initiative and the Financial Solutions Lab - and it's the driver behind the AdvancingCities Challenge.
Through the Challenge, we are inviting cities to compete for up to $5 million to support innovative, sustainable solutions that help more people benefit from a growing economy. These ideas must demonstrate a collaborative approach that includes a shared understanding of goals and priorities, strong leadership among a diverse set of actors and innovative approaches that move beyond 'business as usual' — an approach that is essential to solving complex challenges.
2019 Challenge Winners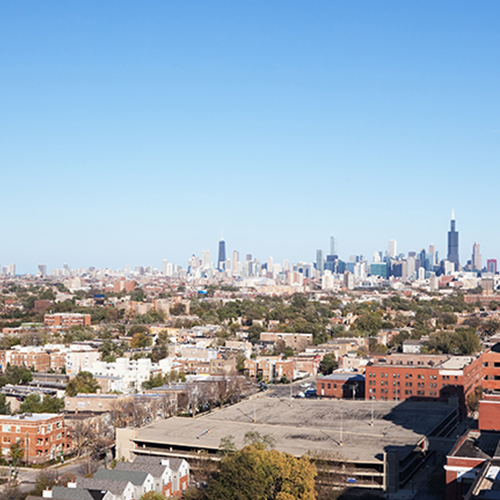 West Side United
Chicago, Illinois
West Side United will leverage the hiring, procurement and investment power of major health systems on the West side to improve health outcomes by creating greater economic opportunity and strengthening the vitality of surrounding neighborhoods.

Partner Organizations:
• Rush University Medical Center
• Chicagoland Workforce Funder Alliance
• Chicago Cook Workforce Partnership
• Skills for Chicagoland's Future
• Accion Chicago
• Sinai Urban Health Institute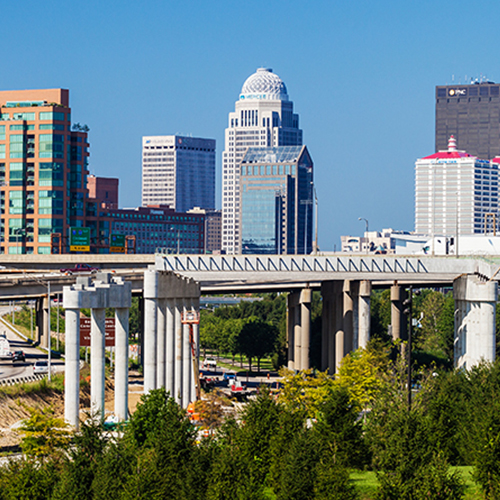 Digital Inclusion and Economic Resilience
Louisville, Kentucky
Digital Inclusion and Economic Resilience will help equip residents with skills necessary to compete for jobs while also connecting them to financial and social services through high-touch community outreach strategies and a formalized referral network.

Partner Organizations:
• Metro United Way of Louisville
• Goodwill Industries of Kentucky
• The Greater Louisville Workforce Development Board (KentuckianaWorks)
• Russell: A Place of Promise (RPOP)
• Cradle to Career/Evolve502
• AMPED
• Catholic Charities
• Commonwealth Institute of Kentucky at the University of Louisville
• OneWest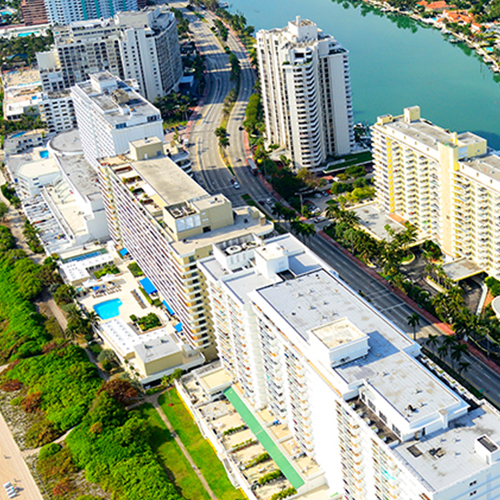 Resilient 305
Miami, Florida
Resilient 305 will help strengthen the region's economic resilience by dismantling silos across service providers to increase access to quality jobs, and working with anchor institutions to connect small businesses to procurement opportunities.
Partner Organizations:
• The Miami Foundation
• City of Miami
• Health Foundation of South Florida
• Florida International University
• Other government, university and nonprofit partners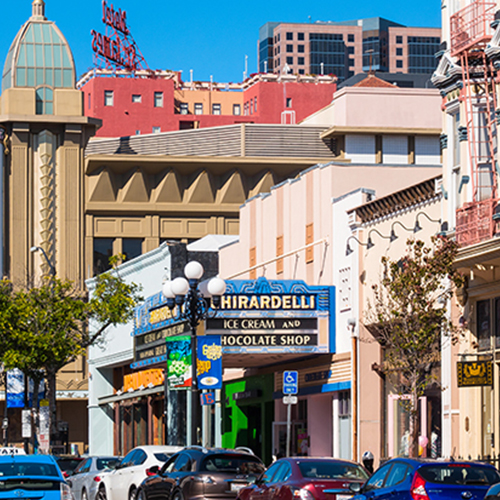 Advancing San Diego
San Diego, California
Advancing San Diego will use a demand-driven, employer-led strategy to both connect underrepresented residents to high-demand jobs and provide small businesses access to diverse talent pipelines.
Partner Organizations:
• San Diego Regional Economic Development Foundation
• San Diego Workforce Partnership
• San Diego and Imperial Counties Community College Association
• United Way of San Diego
• City of San Diego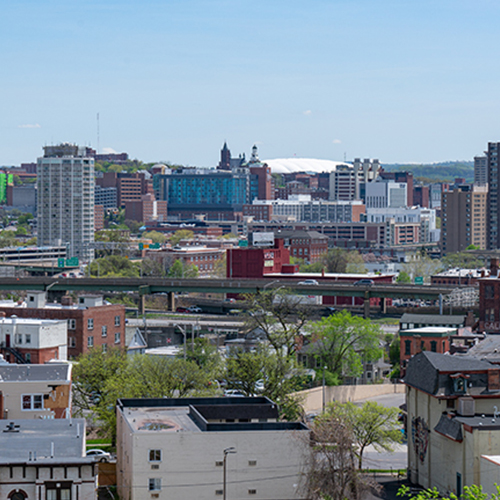 Syracuse Surge: Blueprint for Inclusive Growth
Syracuse, New York
Syracuse Surge: Blueprint for Inclusive Growth will develop long-term strategies to surface talent from vulnerable populations and connect them to jobs in high-tech industries, while also attracting, expanding, and incubating tech businesses led by diverse founders.

Partner Organizations:
• The CenterState CEO
• City of Syracuse
• Onondoga County
• Le Moyne College
• Syracuse University
• Allyn Family Foundation
2020 Challenge is now closed.
The new AdvancingCities Challenge includes support for a broader spectrum of solutions, from targeted neighborhood-based initiatives that meet pressing demands to city-wide or regional strategies that tackle systemic challenges.
Issues that AdvancingCities
Challenge Could Address Include:
Barriers to economic opportunity
Financial insecurity of residents
Growing trend of reurbanization