COMMUNITIES


AdvancingCities is a $500 million, five-year initiative to help drive inclusive growth and create greater economic opportunity in cities across the globe.
The AdvancingCities Challenge is an annual competition that sources innovation to drive systemic change in U.S. cities, helping support economic opportunity for more people by leveraging meaningful collaboration among private, public, and nonprofit leaders.
This year, JPMorgan Chase is evolving its AdvancingCities Challenge to source bold solutions that catalyze recovery and long-term prosperity for Black and Latina women, their families, and local economies. Black and Latina women are the backbone of many of America's cities – as consumers, homeowners, entrepreneurs, business owners, and essential workers in critical sectors affected by the COVID-19 pandemic. However, longstanding racial and gender wealth gaps, coupled with impacts from COVID-19 have exacerbated disparities for Black and Latina women.
Through the Challenge, we are inviting communities to apply for up to $5 million to support innovative, sustainable solutions that drive wealth creation and economic success of Black and Latina women, which is foundational to building more equitable communities. The proposals should address multidimensional, systemic challenges, leverage cross-sector leadership and collaboration, center the voice and lived experience of Black or Latina women, and drive systems change at the local level.
The 2021 AdvancingCities
Challenge is now closed. Winners will be announced in Q4 2021
2020 Challenge Winners
To date, JPMorgan Chase has awarded more than $50 million to 13 communities working collaboratively to address complex issues at the root of economic inequality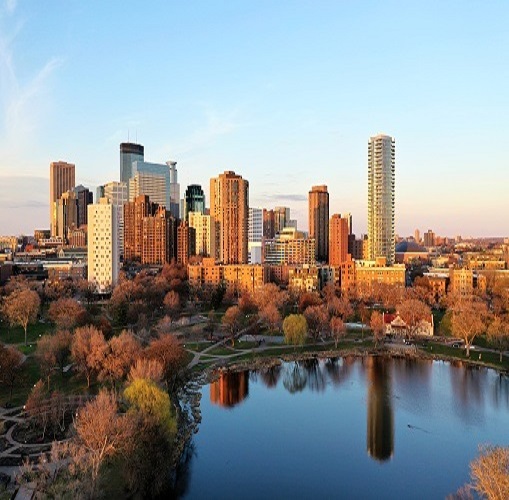 Minneapolis

Family Housing Fund, Greater Minnesota Housing Fund, Land Bank Twin Cities, Hope Community, and Minnesota Home Ownership Center aim to prevent displacement and increase homeownership by helping long-time community residents – particularly Black, Latinx, indigenous and immigrant residents – become first-time homebuyers and landlords of small, multi-family buildings, enabling them to build generational wealth through home equity and rental income.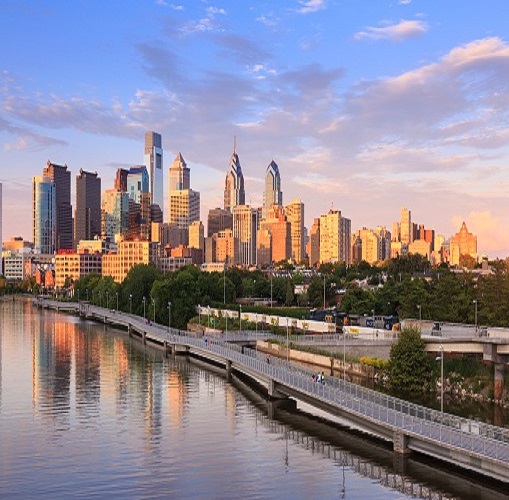 Philadelphia
PIDC Community Capital, Rebuilding Community Infrastructure, and Philadelphia Works aim to help address the vast underrepresentation of women and people of color in the local construction industry, particularly in the Black and Latinx communities. This collaborative will leverage Philadelphia's historic investments to revitalize local parks, libraries, and recreation centers, enabling diverse workers and business to access well-paying jobs and public works contracts across the city.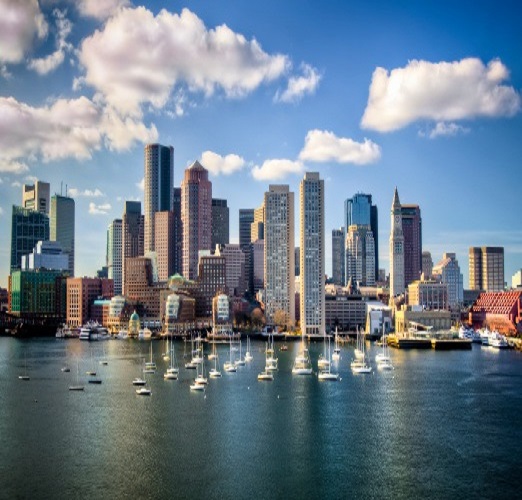 Boston
Boston Medical Corporation, Boston Children's Hospital, Brigham and Women's Hospital, Action for Equity, Dudley Street Neighborhood Initiative, Jewish Vocational Services, and Health Resources in Action aim to shift how cross-sector anchor institutions approach place-based hiring, purchasing, and investing to connect historically underserved Boston neighborhoods to opportunity. The collaborative will create a flexible capital fund to preserve and develop affordable housing for cost-burdened residents, and establish new training strategies, connecting Black and Latinx communities to quality jobs in the healthcare, tech, and biotech industries.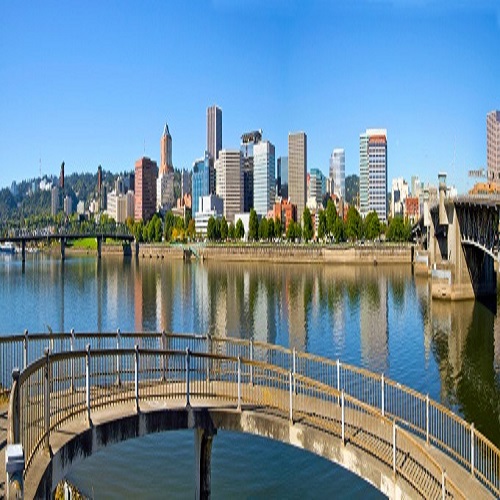 Portland
Craft3, Network for Oregon Affordable Housing, and Community Housing Fund Collaborative will support Portland neighborhoods where long‐time residents and small businesses, in particular those owned by Black, Indigenous, Latinx, and Asian and Pacific Islanders, are threatened to be displaced. The collaborative will combat affordability challenges by providing comprehensive financing products that increase access to transit-oriented affordable housing, enable homeowners to build wealth, and provide small businesses access to capital and commercial real estate.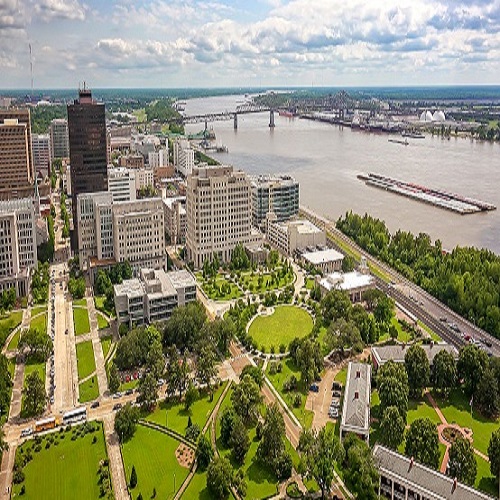 Baton Rouge
Build Baton Rouge, TruFund Financial Services, MetroMorphosis, and New York University's Co-City Baton Rouge Project aim to eliminate blight, grow small businesses, and preserve housing affordability in North Baton Rouge, where 97% of the community is Black and 37% of households are living below the poverty line.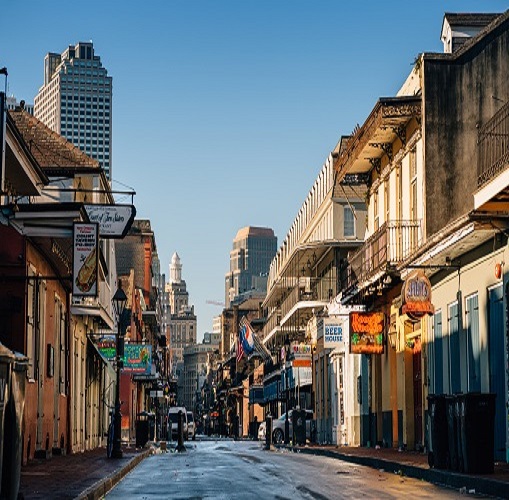 New Orleans
NOLA Business Alliance, the City of New Orleans, YouthForce NOLA, Delgado Community College, University of New Orleans, Good Work Network, Propeller, NewCorp, Water Collaborative of Greater New Orleans, Thrive New Orleans, and Urban League of Louisiana aim to strengthen the city's economic and climate resilience by providing pathways to new career opportunities and contract opportunities for local small businesses, particularly for people of color, in the growing blue-green infrastructure industry.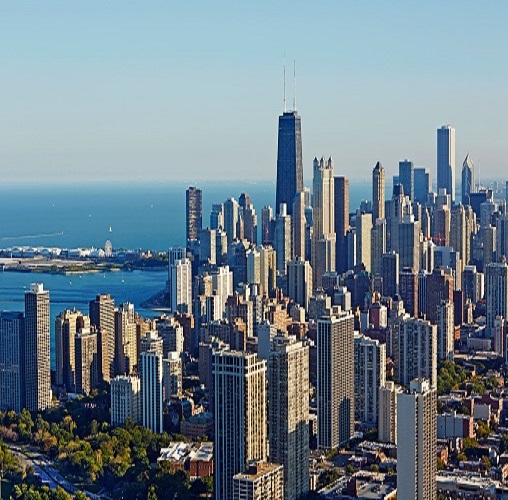 Chicago
The Resurrection Project, Back of the Yards Neighborhood Council, Peace and Education Coalition of Back of the Yards, Precious Blood Ministry of Reconciliation, Capital Good Fund, Lawndale Christian Development Corporation, and Southwest Organizing Project aim to help increase the supply of affordable housing through modular housing and increase long-term homeownership through innovative financial products in South and West side neighborhoods, including Back of the Yards, North Lawndale, and Chicago Lawn neighborhoods.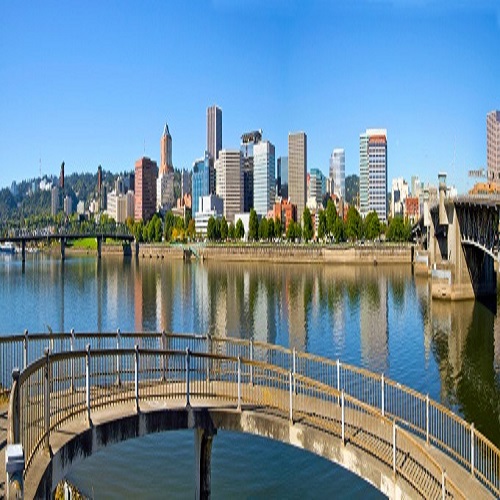 Portland
Worksystems, Mt. Hood Community College, Oregon Department of Human Services, and the Joint Office of Homeless Services aim to align disconnected workforce, childcare, and housing systems to increase economic opportunity for low-income women, enabling them to pursue occupational training.
2019 Challenge Winners
To date, JPMorgan Chase has awarded more than $50 million to 13 communities working collaboratively to address complex issues at the root of economic inequality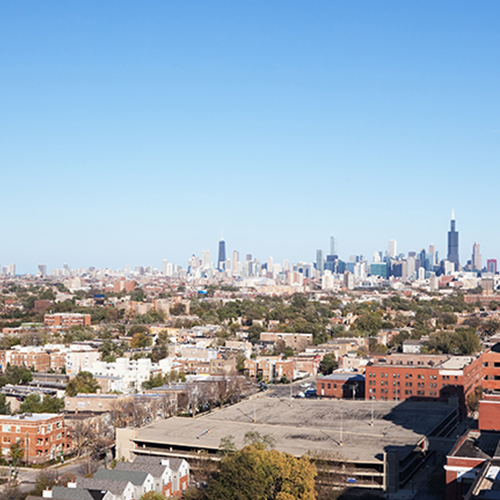 West Side United
Chicago, Illinois
West Side United will leverage the hiring, procurement and investment power of major health systems on the West side to improve health outcomes by creating greater economic opportunity and strengthening the vitality of surrounding neighborhoods.

Partner Organizations:
• Rush University Medical Center
• Chicagoland Workforce Funder Alliance
• Chicago Cook Workforce Partnership
• Skills for Chicagoland's Future
• Accion Chicago
• Sinai Urban Health Institute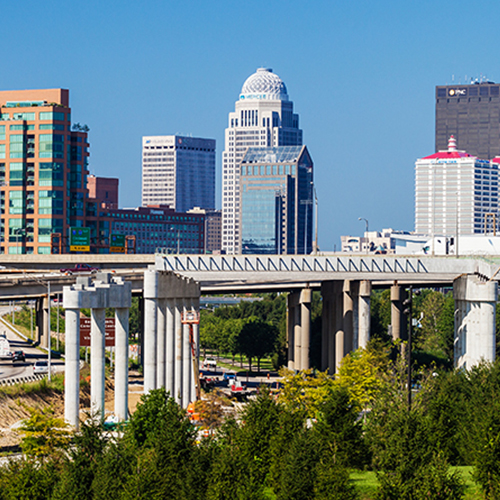 Digital Inclusion and Economic Resilience
Louisville, Kentucky
Digital Inclusion and Economic Resilience will help equip residents with skills necessary to compete for jobs while also connecting them to financial and social services through high-touch community outreach strategies and a formalized referral network.

Partner Organizations:
• Metro United Way of Louisville
• Goodwill Industries of Kentucky
• The Greater Louisville Workforce Development Board (KentuckianaWorks)
• Russell: A Place of Promise (RPOP)
• Cradle to Career/Evolve502
• AMPED
• Catholic Charities
• Commonwealth Institute of Kentucky at the University of Louisville
• OneWest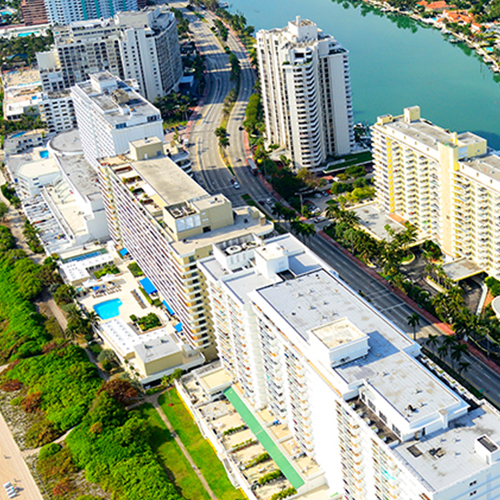 Resilient 305
Miami, Florida
Resilient 305 will help strengthen the region's economic resilience by dismantling silos across service providers to increase access to quality jobs, and working with anchor institutions to connect small businesses to procurement opportunities.
Partner Organizations:
• The Miami Foundation
• City of Miami
• Health Foundation of South Florida
• Florida International University
• Other government, university and nonprofit partners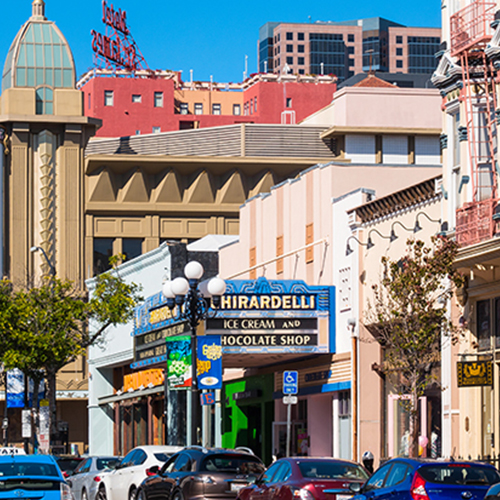 Advancing San Diego
San Diego, California
Advancing San Diego will use a demand-driven, employer-led strategy to both connect underrepresented residents to high-demand jobs and provide small businesses access to diverse talent pipelines.
Partner Organizations:
• San Diego Regional Economic Development Foundation
• San Diego Workforce Partnership
• San Diego and Imperial Counties Community College Association
• United Way of San Diego
• City of San Diego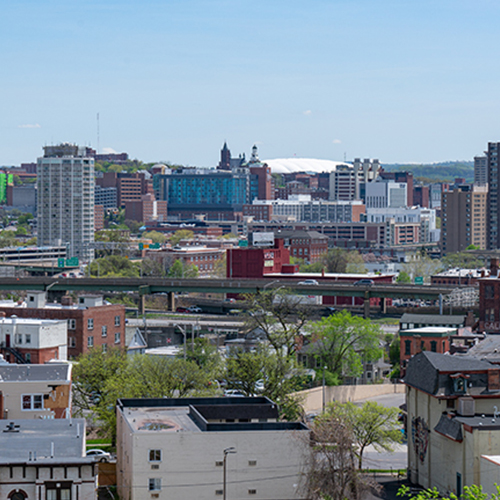 Syracuse Surge: Blueprint for Inclusive Growth
Syracuse, New York
Syracuse Surge: Blueprint for Inclusive Growth will develop long-term strategies to surface talent from vulnerable populations and connect them to jobs in high-tech industries, while also attracting, expanding, and incubating tech businesses led by diverse founders.

Partner Organizations:
• The CenterState CEO
• City of Syracuse
• Onondoga County
• Le Moyne College
• Syracuse University
• Allyn Family Foundation