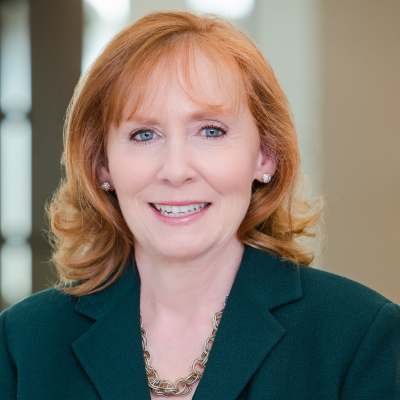 Teresa Heitsenrether is the Global Head of Securities Services and a member of JPMorgan Chase's Operating Committee. Heitsenrether leads a business that provides custody, accounting, administration, middle office, collateral and performance management services to institutional investment managers, pension funds and governments. Securities Services is an industry leader with over $28 trillion in client assets under custody.
Heitsenrether has been with J.P. Morgan throughout her 30 year career. From 2012 to 2015, Heitsenrether was the Global Head of Prime Brokerage where she led the significant international expansion and growth of the business. She served as European Head of Prime Brokerage from 2011 to 2012 and as Head of Prime Brokerage Product Development from 2009 to 2011. Prior to 2009, Heitsenrether assumed increasing responsibilities across a variety of roles within the Treasury and Fixed Income businesses in New York and London.
Heitsenrether earned a Bachelor of Science in Finance from Fordham University and holds a Master of Business Administration from New York University. She is on the Advisory Board of Fordham's Gabelli School of Business and the executive steering committee of J.P. Morgan's Women on the Move.