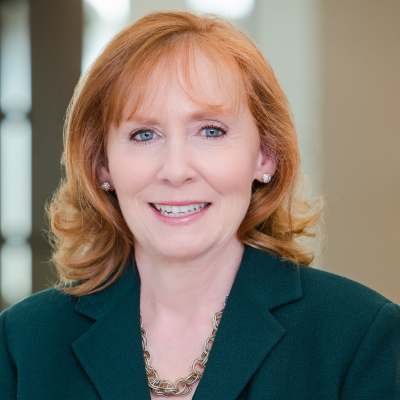 Teresa Heitsenrether is the firm's Chief Data & Analytics Officer and a member of JPMorgan Chase's Operating Committee. She leads a Data & Analytics organization responsible for the adoption of artificial intelligence across the company. Heitsenrether oversees data use, governance and controls with the aim of harnessing AI technologies to effectively and responsibly develop new products, improve productivity and enhance risk management.
Heitsenrether has been with J.P. Morgan throughout her 35-year career. Prior to her current role, Heitsenrether was the Global Head of Securities Services from 2015 to 2023. The business provides custody, accounting, administration, middle office, collateral management and data solutions to institutional investment managers, pension funds and governments. Under her leadership, the business increased revenue by more than 22%, grew assets under custody by nearly $9 trillion dollars and more than doubled assets under administration. The business won some of the industry's largest client mandates in history and launched Fusion, a data platform designed to help institutional investors better manage and leverage data in a scalable, efficient way.
From 2012 to 2015, Heitsenrether was the Global Head of Prime Brokerage where she led the significant international expansion and growth of the business. She served as European Head of Prime Brokerage from 2011 to 2012 and as Head of Prime Brokerage Product Development from 2009 to 2011. Prior to 2009, Heitsenrether assumed increasing responsibilities across a variety of roles within the Treasury and Fixed Income businesses in New York and London.
Heitsenrether earned a Bachelor of Science in Finance from Fordham University and holds a Master of Business Administration from New York University. She is on the Advisory Board of Fordham's Gabelli School of Business and the executive steering committee of J.P. Morgan's Women on the Move.