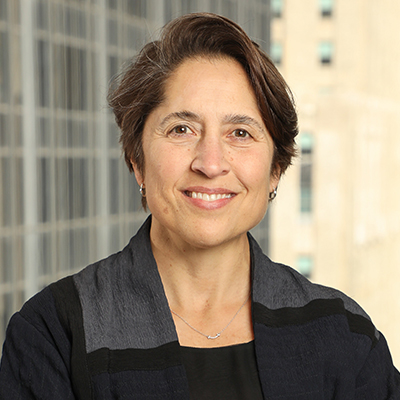 Stacey Friedman is Executive Vice President and General Counsel for JPMorgan Chase & Co., and a member of the firm's Operating Committee. She also serves as the Operating Committee Sponsor of the firm's Digital Assets Group and as the Executive Sponsor of the Office of LGBT+ Affairs.
As General Counsel, Friedman is responsible for the firm's exposure to legal risk across the globe, including litigation and enforcement matters; advising on products and services; and advocacy in connection with proposed laws, rules and regulations. She joined the firm in 2012, and served as the firm's Deputy General Counsel and as the General Counsel for the Corporate & Investment Bank prior to assuming her current role in 2016. Previously, she was a partner at Sullivan & Cromwell LLP in their Litigation Group.
She is a member of the board for the National Women's Law Center, an organization dedicated to fighting for gender justice in the courts, in public policy and in society as a whole.
Friedman holds a J.D. from Duke University and a B.A. from the University of California, Los Angeles. Friedman started her legal career as a clerk for the Honorable Gary L. Taylor, United States District Court, Central District of California. She currently resides in New York with her wife and two children.