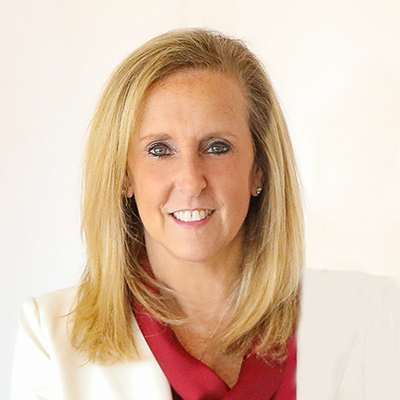 Robin Leopold is an Executive Vice President and head of Human Resources for JPMorgan Chase, and a member of the company's Operating Committee. Prior to assuming this role in January 2018, Robin held a number of leadership positions in Human Resources, including Human Resources Executive for J.P. Morgan's Corporate & Investment Bank, Human Resources Executive supporting the Corporate functions, and she also led Chase's Home Lending Human Resources team during a significant business transformation.
Before joining JPMorgan Chase in 2010, Robin spent more than 20 years at Citi and its predecessor companies, starting at Shearson Lehman Hutton. Over the years, Robin has worked in a variety of disciplines, including recruitment, compensation, employee relations, and generalist functions supporting multiple lines of businesses. For over a decade, she was the Head of Human Resources for the wealth management businesses, which included Smith Barney, the Private Bank and Investment Research. After the sale of Smith Barney, Robin spent her last year at Citi leading the Human Resources team supporting Citi Holdings, Citi's divesting businesses.
Robin is a graduate of the University of Massachusetts at Amherst. She lives in New York City with her husband Ken. They have a daughter and a son.