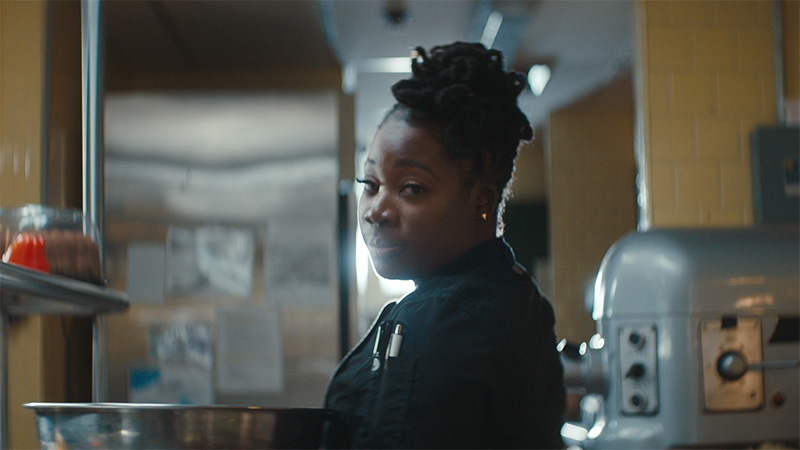 Stories
Driving Economic Growth Across Greater Washington

For D.C. entrepreneurs like Pinkey Reddick, the pandemic created new challenges—and new opportunities.

Wealth inequality was already significant in Washington D.C. before the start of the pandemic, and the unique challenges born out of COVID-19 only widened these economic disparities. For example, Black-owned businesses are heavily concentrated in industries—like accommodation and food services—that were forced to battle reduced demand.

To make a lasting impact, the public and private sector need to work together to uplift communities. After more than 50 years of serving people and businesses in Greater Washington, JPMorgan Chase knows how intentional local partnerships and philanthropic investments can drive more inclusive economic growth. The bank recently invested $717,000 in the Coalition for Nonprofit Housing and Economic Development (CNHED), an organization works with universities and hospitals to increase the rate at which they contract and hire minority-owned businesses —businesses like Pinkey Reddick's.
Taking a Chance
A 33-year resident of Deanwood, a tight-knit community in D.C.'s Ward 7, Reddick noted a shortage of healthy food in her neighborhood and wanted to do something about it. "The only options we've always had were fast food spaces," she says.
Her goal of going into business for herself, coupled with the desire for her children and community to eat healthier, led Riddick to open Pinke's E.A.T.S., a catering company that focuses on creating healthy, delicious alternatives for a variety of cuisines, from vegetarian to soul food.
Today, Pinke's E.A.T.S serves clients in a variety of venues across the district, from pop-ups at the Pentagon to school lunches in Dupont Park.
Forging Connections in Ward 7 and Beyond
As the nation's largest small business bank, supporting ambitious entrepreneurs like Reddick is key to JPMorgan Chase's efforts to help build a stronger Greater Washington community.
With the support and visibility created by CNHED, Reddick made the right connections to become a fixture in the community and serve food across the district. Now, Pinke's E.A.T.S regularly fulfills catering orders for Georgetown University, Sibley Memorial Hospital, and more.
Even though Reddick has secured big contracts, she still strives first and foremost to directly serve her community. "I wouldn't have a business without the support of my community," she says, "That's who I'm selling the food to and for. And that's who I employ, too!"
Learn more about our ongoing commitment to equitable growth in Greater Washington.