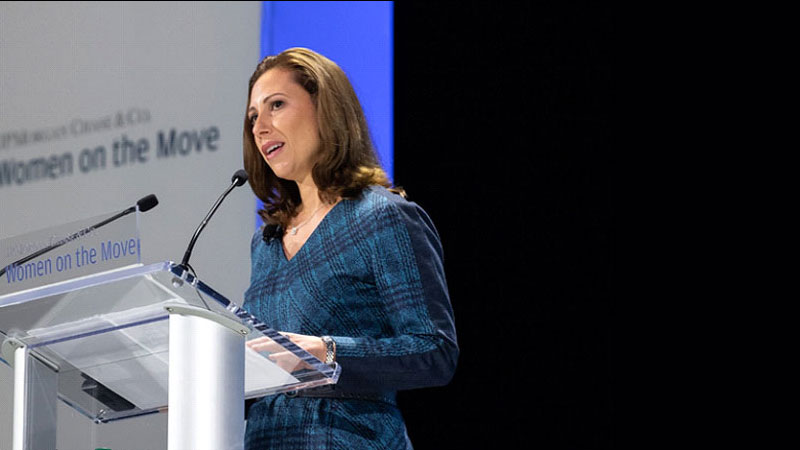 Stories
These 6 Successful Women Want You to Trust Yourself
All of us can use whatever power and influence we have to lift others up.
This article was originally published by The Lily.
On a warm Wednesday morning in late September, more than 2,000 women (and a handful of men) gathered at Radio City Music Hall in New York City for Women on the Move Leadership Day 2018.
The event was an extension of JPMorgan Chase's Women on the Move initiative—a global, company-wide program that empowers women to build their careers, grow their businesses and improve their financial health.
More than a dozen women from various industries took to the stage, including a principal ballerina and a business school professor, authors, senior executives, entrepreneurs and human rights lawyers. Each of them spoke about a range of topics impacting women in their careers.
Many of their perspectives overlapped, revealing some core truths about the important work women are doing to support one another—and uncovering some insights on what we can do to keep the momentum going. Here are some key takeaways from the day's discussion.
It's OK to experience imposter syndrome; use it to your advantage.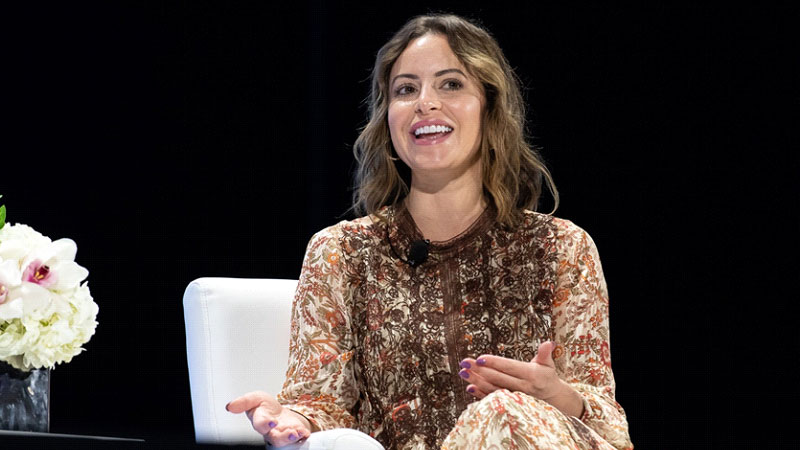 Sophia Amoruso, CEO of Girlboss and founder of Nasty Gal, knows all about imposter syndrome. She talked about how being a college dropout with little formal business training sometimes makes her feel out of place, given how many of her peers seem to have experienced a more linear path to success.
"I [sometimes think,] 'I don't belong here. I'm not qualified. I have a very different background,'" she said.
Instead of being limited by self-doubt, Amoruso finds the strength to reach for what she wants—something she encourages other women to do as well. "Put yourself in [that] place. Project yourself in a place that you want to be," she said.
If those feelings of self-doubt return, you'll have to summon your resolve yet again to keep going. And that's okay. "You never overcome it. You just keep pushing yourself through the door," Amoruso said.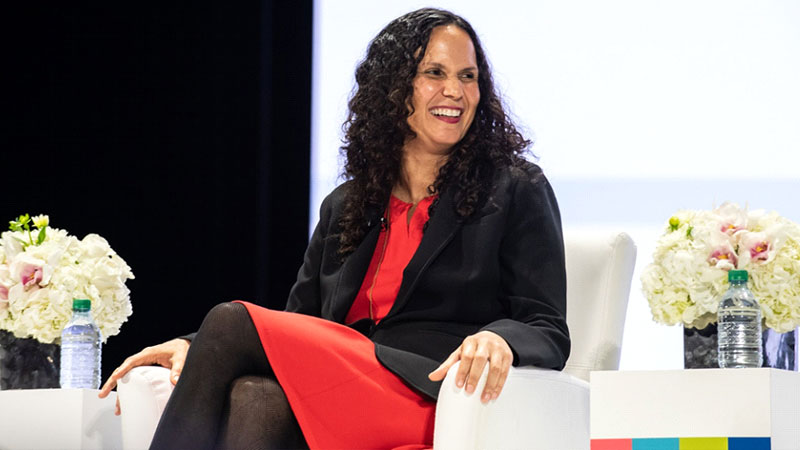 Tanya Van Court, founder and CEO of goal-based savings platform Goalsetter, is also no stranger to imposter syndrome and has taken a similar approach to staying the course. During her panel, she talked about her own experiences with insecurity and noted how it's common for professional women at every level to face it. Her advice to women struggling with lapses in self-confidence is to think about the successful women they admire most; those women, she said, probably doubted themselves at some point, too.
"If they didn't push through it, they would not have reached their purpose," she said.
Take a moment to appreciate where you are.
Renae Bluitt, a PR consultant, writer and filmmaker, is almost always looking forward to the next step in her career. This was especially true as she was producing her new documentary film, She Did That, which tells stories about female founders of color across the country and their journeys as entrepreneurs.
"When we were filming I was like, 'I can't wait until we're [done.' But when] we finished filming I was like, 'I can't wait until [someone] picks this up.' I'm always looking at the next milestone," she said.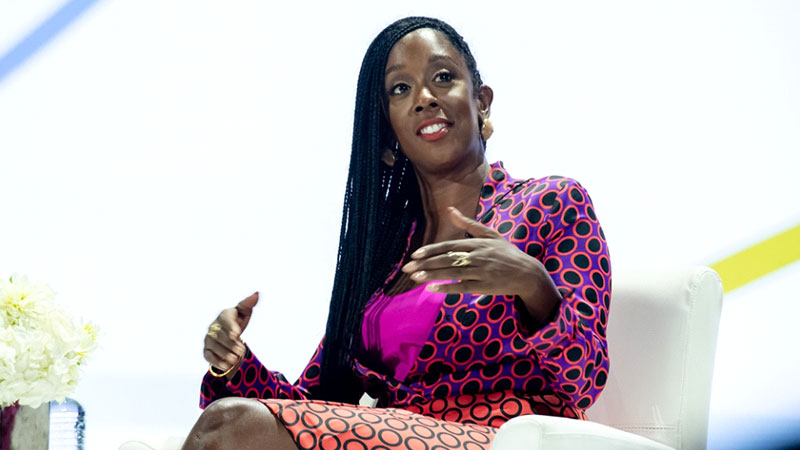 That kind of desire for success and anticipation for what's next can help women advance in their careers. Staying driven and motivated, after all, is how we push ourselves to the next level. But if we become too fixated on the next step, we may forget to enjoy the successes we're currently having—and even give ourselves anxiety about not being successful enough. So, Bluitt said, it can be important to take stock, acknowledge your accomplishments and appreciate where you are.
"We are in a world where we are looking constantly for instant gratification. [Sometimes] what's important is what's happening now," Bluitt said.
When you make mistakes (and you will), learn from them.
Lauren Lovette, a 26-year-old principal dancer and choreographer at the New York City Ballet, still remembers how ashamed she felt about a career obstacle almost 10 years ago.
"When I was 17, five to six ladies from my class all got jobs at the New York City Ballet, and I wasn't one of them," she said. Without a job offer, she added, she "had to come back [to school] for another year, which felt humiliating."
Upon her return, Lovette had the opportunity to learn more about choreography—something that had a deeply positive influence on her career. And now, in addition to dancing professionally, she has choreographed two works for the New York City Ballet—a noteworthy accomplishment for a woman, given the large number of male choreographers in the world of classical ballet. In the end, returning to school wasn't a career setback; instead, the exposure to a new creative outlet actually led to even greater success down the line.
"Now that's such a huge part of my life and my future dreams," Lovette said of choreography. "So I think things happen for a reason."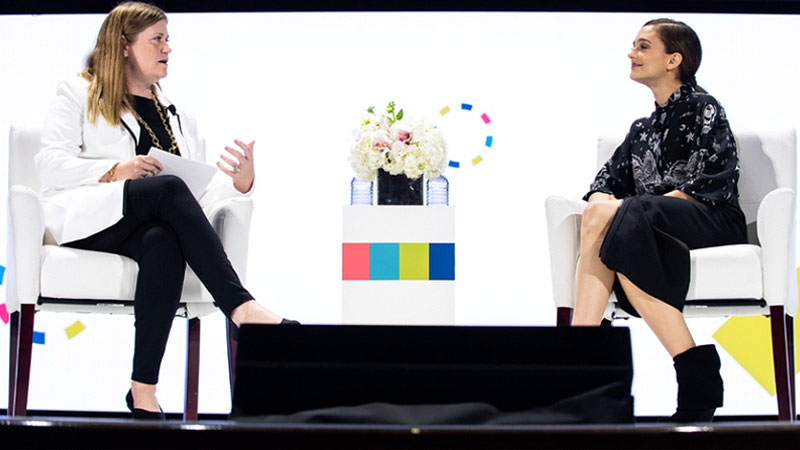 Even Marianne Lake, CFO of JPMorgan Chase, still faces obstacles and missteps in her daily work. For her, the best tactic is to listen to others when they say you may have made a mistake—and to own it. She added that failure, though difficult when it happens, is often a harbinger of growth. "You have to fail at some things," she said. "And you'll keep getting better."
Invest in women. And not just with money.
In order for women to have equal opportunities in the workplace, they need more than just pay parity; they also need to be given the same chances to grow and move forward. One way to nurture career growth is through mentorships, said Stacey Friedman, executive vice president and general counsel for JPMorgan Chase. That's something younger employees can seek out from their more senior counterparts and that higher-ups can offer to their younger employees.
And it doesn't stop with mentorship. Women at every level can use whatever power and influence they have to lift others up and keep the momentum going for female empowerment and advancement.
"That network effect of people supporting each other, getting to know them better and communicating about their successes is one way [to lift up women,]" Lake said. "Be very, very intentional about who is at the table. Make sure you are open to listening to what they have to say. Invite them into the equation."