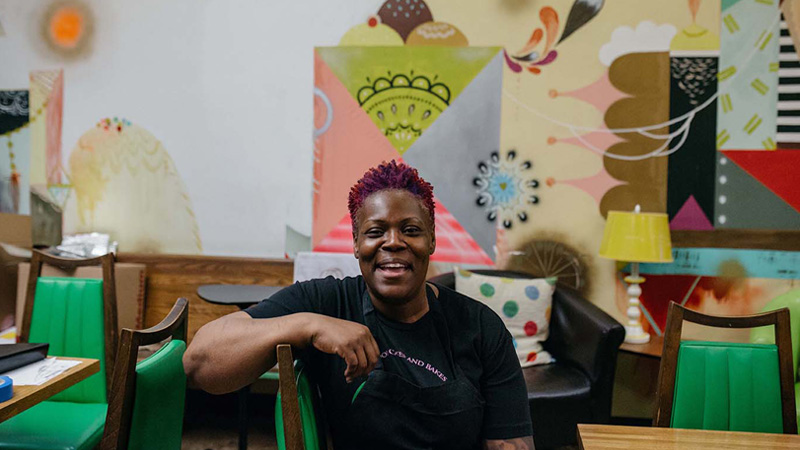 Stories
The Comeback City: Rebuilding an Inclusive Detroit
A version of this story was originally published on Politico.com.
The way Clifford Brown sees it, if you're a black property developer in Detroit who wants to work with a financing company, you'll hear "no" 99 times before you hear "yes."
At least, that's what he and his business partner, Christopher Earley, have experienced. As owners of Woodburn Partners, which he describes as a "Non-traditional developer," he and Earley, have struggled to get financing from traditional financial sources. "We're African American Males. Neither of us come from money."
A Partnership to Rebuild a City
But things began to change about five years ago. As Detroit emerged from its long and painful bankruptcy, city and state government agencies, nonprofits, and corporations like JPMorgan Chase joined together with a common goal: getting the city back on its feet and keeping it thriving. Together, they designed a host of programs to help local Detroiters, and especially black residents, become the agents and beneficiaries of change in their neighborhoods.
"I don't think a city can be truly vibrant unless all of its citizens participate in its resurgence," says John Carter, JPMorgan Chase Regional Head for Michigan. He's overseen the bank's $150 million commitment to Detroit's revitalization, a program set to grow to around $200m by 2022.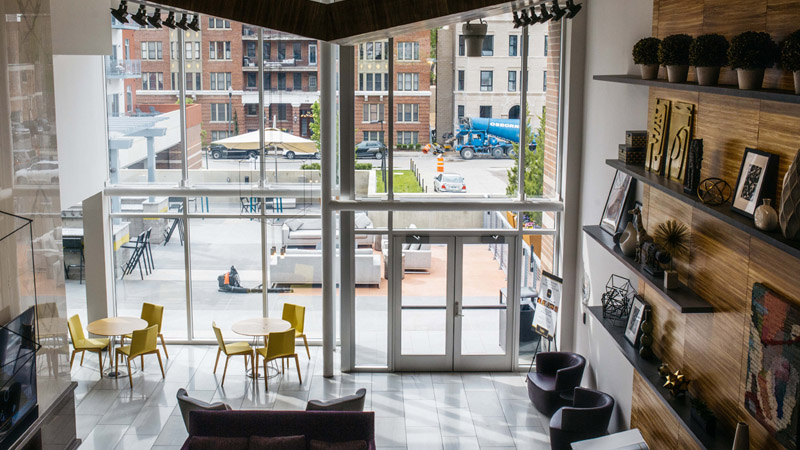 Creating Stronger Neighborhoods
Woodburn Partners is one of thousands of small businesses that became part of that mission. It received financial support and training through the Equitable Development Initiative (EDI), supported by JPMorgan Chase. That helped Brown and Earley develop The Coe, a 12 unit residential and retail development in the West Village, a Detroit neighborhood.
When The Coe's development began, the West Village was on the cusp of either taking off or falling apart, says Brown. Now it's a neighborhood that people want to buy into, develop, and visit on the weekends to browse its eclectic stores, cafes and bakeries.
"For the longest time in the city of Detroit, all of the development was happening in Downtown or Midtown, at least the development at scale," says Brown. "So, this [development of The Coe] really showed not just for this neighborhood, but for the neighborhoods at large, that if you're willing to do the work and willing to take the chance, people are happy to live–and want to live–in Detroit's neighborhoods."
Training to Build Communities
The EDI, the program that helped Brown and Earley, was created by a Community Development Financial Institution called Capital Impact Partners. EDI trains dozens of minority property developers on business management and financing for complexes that qualify as community improvements.
Helping small businesses improve communities has other benefits. According to a Detroit study published in the Journal of Criminal Justice, violent crime and property crime drop in areas where abandoned homes are demolished and replaced with more community-oriented developments.
Helping black-run real estate development companies also creates a virtuous cycle that perpetuates neighborhood rejuvenation. Brown says he now counts no fewer than six new projects going up around The Coe.
"When you have not historically seen people from your neighborhood follow this path, then there's always some doubt. So to have financial institutions that have traditionally been the ones to say 'no,' say, 'hey, keep pushing, we're here to support you,'–it means a huge deal," says Brown.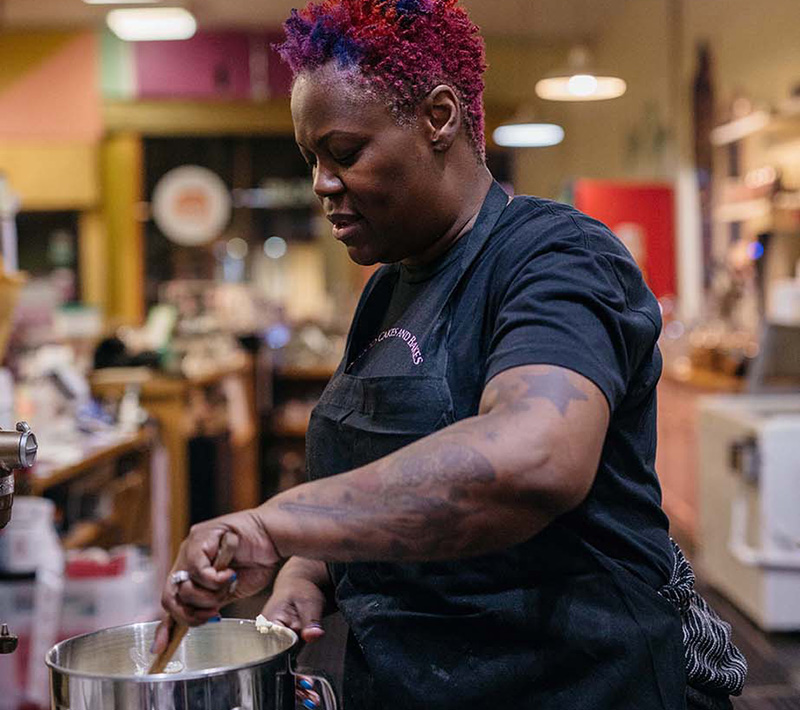 Powering Small Business
Good Cakes and Bakes is the kind of small business that would move into a retail space like The Coe. April Anderson and her wife Michelle opened their bakery nearly six years ago in the Avenue of Fashion Corridor outside of Detroit's Downtown area. Back then it was a neighborhood with no foot traffic and long rows of empty storefronts.
Yet April and Michelle were so confident about the appeal of their signature gooey vanilla cake, vegan brownies and lemon velvet cake that they wanted customers to come to their neighborhood to try them. That's what the area needed, says April: small businesses that people wanted to visit.
"Not only are you bringing jobs to those neighborhoods where the economy has tanked but you are also getting people to buy houses in those neighborhoods because people want to be in neighborhoods that are walkable and have things in the community to do," she says.
Their conviction has paid off. Good Cakes and Bakes now has something of a celebrity following. For example, April has baked for Oprah Winfrey and President Bill Clinton.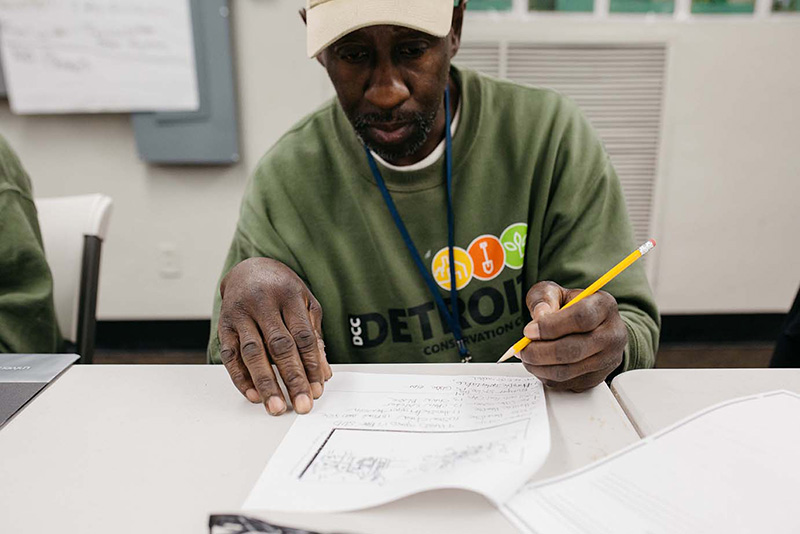 Driving Financial Health and Creating Jobs
The other side of neighborhood stability is the financial stability of its residents. That's why JPMorgan Chase has invested in programs that teach financial health as well as create job skills.
One of them is Detroit's Financial Empowerment Center, run by the Cities for Financial Empowerment Fund. It offers low-income residents one-on-one counseling on managing money, reducing debt, building savings, improving credit scores and more.
Another is Greening of Detroit, a non-profit that seeks to restore Detroit to its former beauty by planning trees in neighborhoods and training high school students in landscaping.
Chantale Greer is one of more than 2,600 young adults who have gained landscaping, forestry, construction and administration skills through Greening of Detroit's summer program. She started as a crew member at 16: Today, at 20, she serves as an outreach administrator, encouraging people in her own neighborhood to help with clean ups. "It was constant growth," Greer says of her time as an intern. "Every second I am learning something new. That's what's made me the person I am today."
---
A version of this story was originally published on Politico.com.