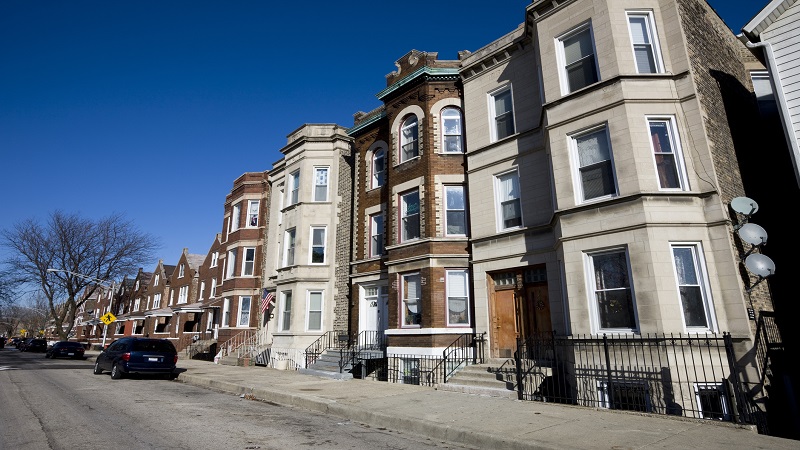 Stories
Supporting an Inclusive Recovery for Chicago's South and West Sides
JPMorgan Chase has been a proud member of the Chicago community for 150 years and is one of the city's largest employers with 14,000 people living and working in the region. Our deep roots in Chicago mean we are committed to advancing racial equity and providing economic opportunity across the city, especially the South and West sides, through business, philanthropy and data-driven policy solutions. We believe business has a responsibility to help solve challenges facing the customers and communities it serves, and that includes addressing the long-standing racial and economic inequities exacerbated by the COVID-19 pandemic.
Here's what it looks like in practice: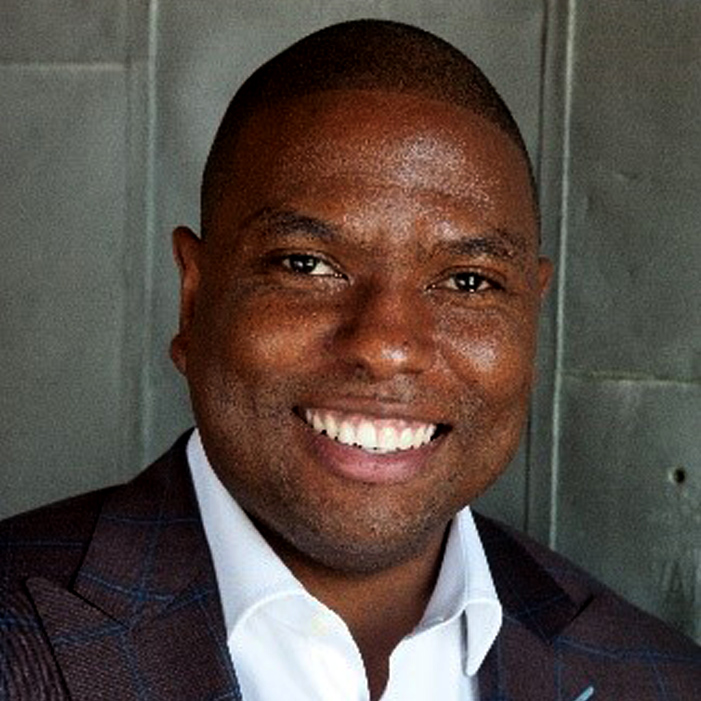 Michael Altheimer, CEO of MIRO Development, is working to transform a dormant South Shore building into a 16 unit affordable housing development in an effort to create naturally occurring affordable housing. Michael is a member of the inaugural 2020 YIELD Chicago cohort, a learning network in partnership with LISC Chicago and Urban Land Institute (ULI) Chicago funded by JPMorgan Chase and Prtizker Traubert Foundation. YIELD Chicago pairs emerging developers of color with seasoned developers from ULI Chicago membership to build a network of shared learning to advance projects in Chicago's South and West Sides.
"The YIELD cohort was immediately attractive to me because of the YIELD network's access to capital, information, and educational opportunities, as well as their unique expertise working in low-income neighborhoods," said Michael Altheimer. "The YIELD cohort has put forth some of the most active and experienced players in Chicago's development landscape, and it has been great to learn from and trade notes with the various architects, community leaders, designers and developers in the group."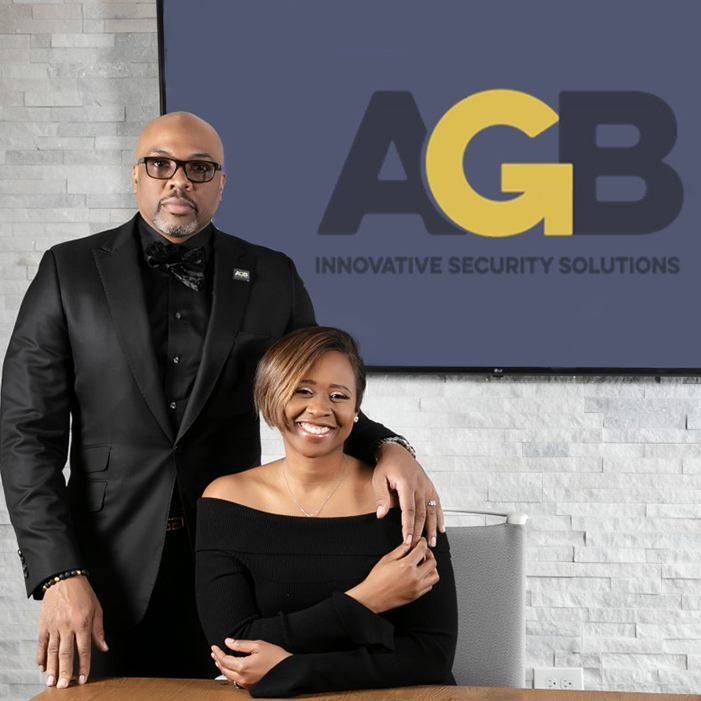 AGB Investigative Services specializes in all aspects of security, including physical, cybersecurity protection and private investigation services. AGB, which stands for "Always Giving Back," was founded 20 years ago on the South side of Chicago by John Griffin, Jr. and his wife, Dr. Denitra Griffin. The company has grown to over 1,000 employees in which 92% are minority - providing life skills, professional development and advancement opportunities to their employees mostly hired from underserved areas of Chicago. AGB is part of JPMorgan Chase's Supplier Diversity, aimed to develop and engage diverse businesses to promote economic growth in communities.
"Every interaction we've had through the Supplier Diversity process has demonstrated what a good partnership looks like," said Dr. Denitra Griffin, "AGB and Chase's relationship has resulted in more jobs benefitting individuals living in under-resourced communities. These relationships drive economic growth and that is how you impact the community."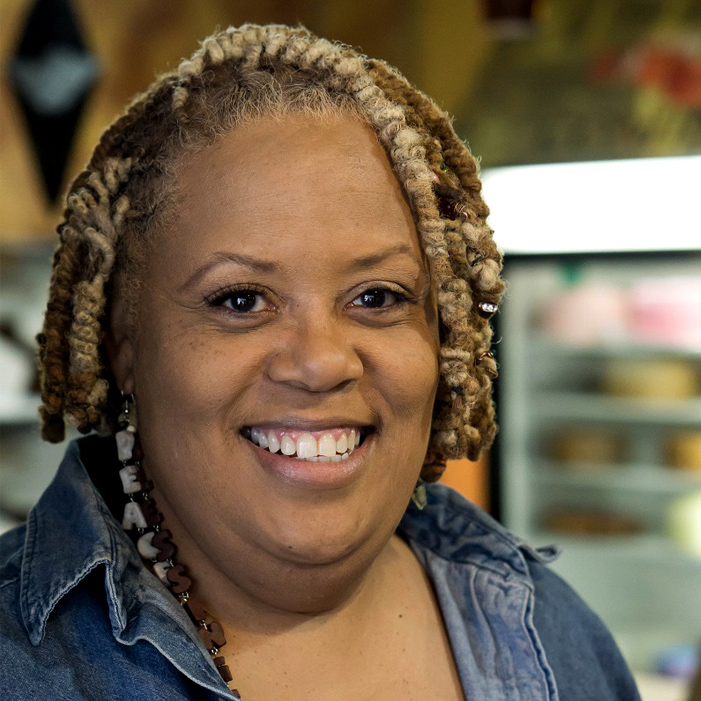 Stephanie Hart, owner of Brown Sugar Bakery, is located in the heart of Chicago and considered a staple in the community. Stephanie needed access to flexible, affordable capital to purchase facility space and ensure she wouldn't be pushed out by rising rents or the sale of the property. Through the Entrepreneurs of Color Fund and LISC, Stephanie received the capital needed and can continue to bake her 20 different flavors of cake in the place her business has called home for years. Stephanie is also part of JPMorgan Chase's entrepreneur mentorship program.
"The opportunity to buy my business home gives me fresh inspiration to continue growing in my community," said Stephanie Hart.
JPMorgan Chase recently announced additional business and philanthropic commitments to Chicago's South and West sides. These investments build on learnings and insights from previous work in the city, and are reaffirmed by conversations with local community, government and business leaders.

Working together to address challenges: In order to create solutions at scale, business must collaborate with other employers, civic and community leaders. JPMorgan Chase is part of the Chicago Apprentice Network, co-created by Aon and Accenture, to expand work-based learning models. The firm also worked with AT&T to launch a Corporate Coalition focused on reducing economic inequities by identifying ways companies can deploy their capital and capabilities across the city.
Using research and data to drive sustainable solutions: Research and data play a critical role in helping to assess challenges, identify gaps, and design interventions. Through the JPMorgan Chase Institute and PolicyCenter, the firm will continue to collaborate with local research organizations to make targeted investments where they are needed most across the city.
Aligning philanthropic and business strategy: Philanthropic investments must be aligned with business strategy to achieve the maximum impact for our communities. JPMorgan Chase recently opened a community-based Chase branch in Chicago's South Shore neighborhood offering free financial health resources like skills training, small business pop-ups, and fintech innovation to local residents.
"By working with partners across sectors, we aim to deepen the impact of our work and expand economic opportunity for all," said Charlie Corrigan, Regional Executive for JPMorgan Chase Global Philanthropy. "We are committed to driving change on the South and West sides through access to affordable lending and housing, expanding minority-owned small business credit and capital, and helping more people build the skills they need to be successful."