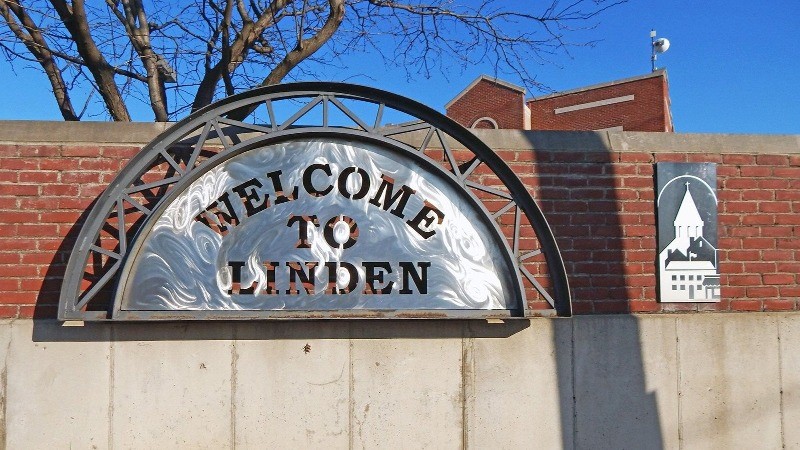 Lifting Linden: how a Columbus community is building back its neighborhood
Building back a neighborhood can't be done alone — and the folks at the 614 for Linden collaborative truly understand this. The group's work has focused on developing more affordable housing options, supporting small businesses, building up health and wellness amenities, and providing emergency aid in the face of COVID-19 challenges.
Their name derives from the six nonprofits and four community development financial institutions (CDFIs) working with the residents of one community to achieve common goals for stability and growth. The community's goals grew out of a comprehensive community planning effort, The One Linden Plan. As part of this plan, 614 for Linden raised more than $25 million of capital, including a $5 million grant from JPMorgan Chase's Neighborhood Development initiative. With this funding, 614 for Linden has worked to stabilize and expand housing options, develop businesses and support entrepreneurs, catalyze additional community investments and support resident health.
"Linden has always been a very engaged community. The folks here are interested in how we can build wealth in Linden, for Linden, and by Linden," says Aaron Murphy, the Vice President of Community Development Lending at Ohio Capital Finance Corporation, the lending affiliate of Ohio Capital Corporation for Housing, a founding member of the 614 for Linden collaboration.
Linden, located on the northeast side of Columbus, is a sizable and diverse community with many working-class residents who are intensely engaged in efforts to redevelop their community — all in ways that benefit residents and attract new investments to support the local residents native to the area.
"A key part of our success so far has been hearing constant feedback from folks and being able to share information and resources with each other — that's the power of holistic collaborations like this," Murphy says. "We're understanding the neighborhood's needs, and we're building partnerships and working together. Our mindset is always: How is this benefiting the people who are here, the people who are from here, the people who want to be here. We want to build wealth, not extract it."
Achievements So Far
Fostering an engaged community is always the first accomplishment, but what else has the 614 for Linden collaborative achieved so far? Quite a lot.
More affordable housing options: The collaborative has started construction on 20 single-family rental units scattered throughout the neighborhood, with plans for 30 more, as well as two multi-family facilities. These new and rehabbed units will be made available to households earning at or below 80% of the area median income, providing a critical stock of affordable housing options amid a hot housing market that favors those who can afford to buy high.


Rapid Re-Housing: Decreasing homelessness means increasing housing options for those facing housing insecurity — a group whose numbers grew dramatically during the pandemic. That's why 614 for Linden pivoted to increase its emergency housing support efforts during the pandemic by reallocating some grant funds to provide rent and utility assistance to local residents. These efforts helped keep people housed so they could focus on staying healthy and getting back to work.


Home Repair Assistance: Many Linden homeowners are long-time residents, and 614 for Linden wants to ensure they can stay. But as homes age, gentrification occurs and inflation rises, it's harder for folks to keep up with necessary maintenance. That's why the community rallied around providing grants to hire local contractors to complete repairs that keep folks safe and maintain home ownership.


Fresh Food Access: The COVID-19 pandemic forced many families across the country to seek out food assistance. This trend hit especially hard in Linden, where there was already a dearth of grocery store options. That's why the collaborative decided to rehabilitate a vacant grocery store into the Linden Fresh Food Market — a food pantry that feels more like a grocery store experience, featuring plenty of fresh fruit, vegetables, and dairy products, as well as a free pharmacy. A traditional full-service grocery store is also on the horizon.


Small Business Assistance: Small businesses were also hard hit by the pandemic, and many found themselves facing either a sharp decline in sales or an urgent increase in need — not to mention an alphabet soup of potential aid programs. The collaborative provided technical assistance to help entrepreneurs navigate the crisis, as well as micro loans to purchase equipment, scale production, or pivot operations.
Overcoming Challenges
Everyone has been challenged by COVID, but how have those challenges played out for the people of Linden? Murphy points to a few ways: it's harder to gather the community to engage in meaningful dialogue, construction materials cost more and have been delayed, and there's a lot more competition for funding and capital as need rises both locally and nationally.
"All of this has slowed things down — from how quickly we can assemble the money, to how quickly we can get the construction done amid health/safety concerns and labor shortages," he says. "But we've been able to work through that, get projects with supportive services up and running, and stay focused on our holistic and responsive approach to community needs."
Despite these difficulties, Linden is starting to see a renewed desire in former residents moving back into the community, as well as a growing international population that is spurring and reinvigorating small business corridors within the community. To Murphy, these trends are indicative of some of the progress they've made to create a collaborative environment that responds to community needs and builds not just buildings, but wealth.