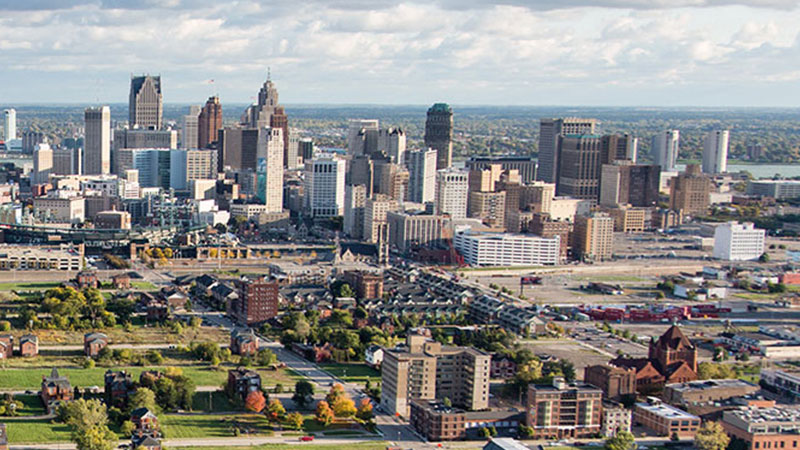 Stories
Detroit Skills Gap Report
High-demand for middle-skill workers in the healthcare and manufacturing industries
Unemployment remains high across the globe, yet recent data reveals that employers are having trouble finding workers in key sectors. As part of our five-year, $250 million New Skills at Work initiative, we are releasing a series of skills gap reports in nine metro areas in the United States, as well as data reports for France, Germany, Spain and the UK. The reports focus on middle skills jobs – those that require a high school degree and technical training but not a BA diploma.
On April 16, 2015, we released the Detroit Skills Gap Report, which shows that after suffering severe job losses from the decline of the auto industry and feeling the effects of the city's bankruptcy, the regional economy is stabilizing and employment is growing again.
Learn more about the report's key findings, recommendations and data
Learn more about the Skills Gap
The region's continued growth will depend heavily on the quality of its workforce, and it needs to expand its supply of middle-skill workers to fill open jobs, help attract new business, and provide opportunity for struggling residents.
This report highlights industries essential to the emerging recovery — healthcare, manufacturing, information technologies and marketing/advertising services — and identifies strategies and recommendations to prepare more residents for middle-skill jobs so they can advance their careers and earnings potential and employers can sustain long-term economic growth.
"Occupations such as medical lab technician or machine tool operator not only provide a pathway to the middle class, they are also an engine of competitiveness for the Detroit economy," says Jamie Dimon, Chairman and CEO of JPMorgan Chase & Co. "Investing in training will give job seekers of all ages the skills they need to open doors to economic mobility at the same time that it builds the skilled workforce that Detroit will need to thrive."