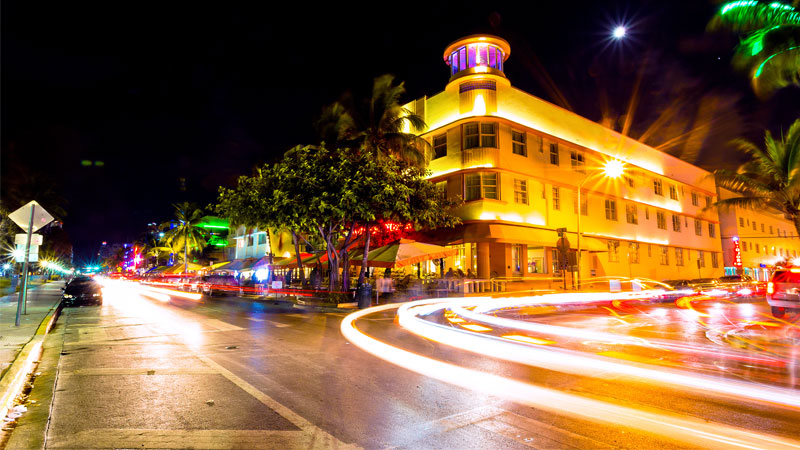 Stories
Why Detroit and Miami are the Next Big Foodie Hotspots
America's smaller cities are becoming foodie destinations.

OZY and JPMorgan Chase & Co. have partnered to bring you an inside look at how entrepreneurs are coming up with innovative methods to help the communities around them. To read more, click here.
When you think of the cities that attract countless flocks of foodies, eager to visit hot new restaurants so they can Instagram every tantalizing morsel, it's New York, Los Angeles, or Chicago that probably come to mind, right?
Think again. A recent JPMorgan Chase Institute study found that the cities with the fastest growing restaurant scenes are far from what you'd expect, and include Atlanta, Denver, and Portland, Oregon, all of which experienced a higher percentage of spending growth than the usual suspects. Of course, the strong economic growth of the last few years has also brought a rising tide to overall restaurant spending. For the 15 metropolitan areas included, there was an average annual increase of 7.8 percent.
The city leading the pack? Detroit. Yes, that Detroit, where the spending jumped by a whopping 10.5 percent.
Dustin Walker, food and beverage manager at Red Dunn Kitchen, the Trumbull & Porter Hotel owned by Leo Lee in Detroit's hopping Corktown district, for one, isn't the least bit surprised.
"Larger cities are saturated with restaurants," he says. After decades of population loss, Detroit has stabilized and new residents are moving into formerly derelict neighborhoods. Plus, it's simply cheaper to launch a restaurant in the Motor City: Business owners have a great deal of flexibility in negotiating land deals, leases and terms with suppliers. "These factors make it easy for mom-and-pop places to turn a profit, and also make it attractive for big money players to help with the resurgence," he notes.
The city's progress has attracted attention from the James Beard Foundation, and international travelers are putting Detroit on their must-visit lists. National Geographic even named Detroit as one of its top surprising six cities for foodies, calling Corktown the "best neighborhood for a food frenzy."
Miami came in fourth place on the list, showing a year-over-year growth rate of 8.9 percent. To lifestyle writer Liana Lozada, who's covered the Miami food since 2009, it makes sense.
"Chefs and restaurateurs no longer have to move to New York or LA to solidify their culinary careers," she says. "Now they can stay in their hometowns or move into lesser-known areas, utilize local ingredients and create impactful, creative experiences."
Matthias Kiehm concurs. He's the managing partner of La Centrale, an Italian food hall scheduled to open in December 2017. "In Miami, it's not just about good food but the experience and entertainment," he says. "People visit from around the world to experience Miami's vibrant nightlife and to have fun, and that's reflected in the culinary scene, too."
Which brings us to perhaps the most influential trend in the restaurant world today:
Customers — especially millennials — want eating out to nourish both body and soul. In other words, they want an experience. A recent study from AlixPartners, a global business-advisory firm, found that while both millennials and baby boomers are cutting back on eating at restaurants to save money, there's an interesting dichotomy that separates them: 47 percent of baby boomers plan to earmark the saved funds for retirement accounts, while 46 percent of millennials intend to spend the money on experiences, from travel and mani-pedis to housecleaning services. So for millennials, dining out has to follow suit and provide an experience, not just refuel the tank.
Which explains why sales at casual-dining chain restaurants — like Chili's and Applebees — have decreased over the previous year. According to TDn2K, a restaurant industry analysis firm, revenue at these restaurants dropped almost 4 percent between 2015 and 2016. A plethora of other meal options — grocery store take-out departments, home delivery services, even food trucks — further cuts into the casual-dining business, since people simply have more choices than just a few years ago.
Kurt Schnaubelt, managing director at AlixPartners and co-leader of its restaurant, hospitality, and leisure practice in North America, expects revenue growth at restaurants in these and other smaller cities to continue, partly fueled by an influx of college-educated millennials who are attracted to these cities due to their lower cost of living and plentiful jobs. "First and foremost, the local economy drives restaurant spending," he says. "And anywhere there are cool neighborhoods and a vibrant art and music scene, the food scene has a real opportunity to grow."
In Detroit, Walker says there's no end in sight to the city's burgeoning culinary scene. A recent study by the Urban Institute backs him up, projecting that the city will add 60,000 residents by the year 2040.
"If you told me five years ago I'd be running the [food and beverage] at a revamped hotel in Corktown, I'd tell you that you were crazy or that I had gone crazy for making that jump," says Walker. "But it just feels right."
Adventurous diners agree.
---
Read more about our Miami initiatives.
Read more about our Detroit initiatives.