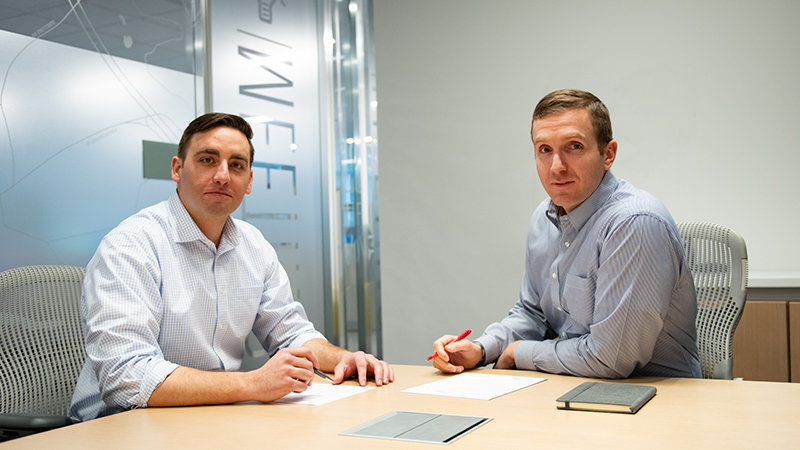 Stories
Can the Corporate World Help Veterans Navigate the Reverse Military Transition?
JPMorgan Chase's Military Pathways Development Program provides veterans with the necessary experiences, training, and mentorship to succeed after service.
When Austin Barr was planning his next career move, the U.S. Army veteran wanted to go where his work made a difference, where the impact of his effort could be felt far and wide.
"I was influenced by the financial crisis, seeing how we got through that as a nation. I learned how very important the financial industry is," said the graduate of the United States Military Academy at West Point. "The appeal of working in financial services was the opportunity to make a positive impact all around the world."
After four combat deployments to Afghanistan and an operational deployment in Korea, Barr left the military and moved to Plano to enroll in JPMorgan Chase's Military Pathways Development Program (MPDP). The two-year rotational program recruits top-performing military veterans and positions them for leadership opportunities at JPMorgan Chase by providing them with opportunities to work on the company's fastest growing initiatives.
"I had a friend who enrolled in the program, and he couldn't say enough good things about the culture of the company and the high caliber of its employees," Barr said. "This program gives veterans a great opportunity for development."
Barr's current assignment is working on the operational integration of WePay, a payment platform for small and medium-sized businesses that JPMorgan Chase acquired in 2017. In his role, Barr helps to integrate the technology, processes and systems of a start-up company within the nation's largest bank.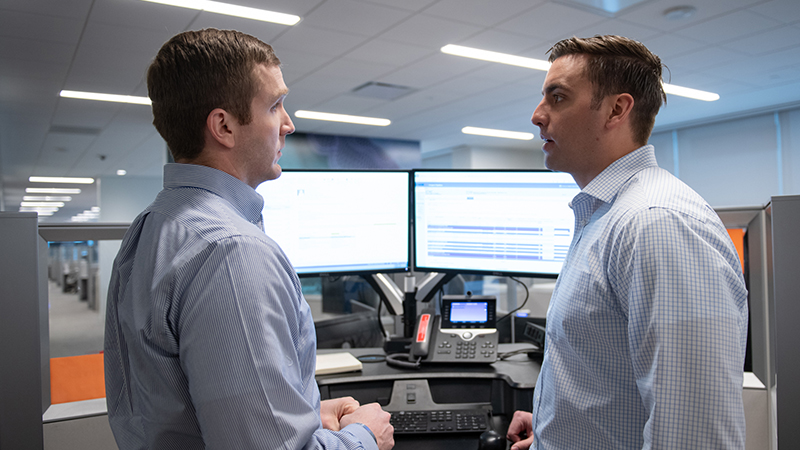 photo by Ronnie Dunlap
Texas, particularly JPMorgan Chase's new Plano campus, is a hot destination for the Military Pathways Development Program and home to more than 20 of the program's veterans. Plano's MPDP associates are currently integrated across the bank's different business lines, including wealth management, consumer banking, commercial banking, payment services and the corporate sector.
"From our recruiting efforts, we know Plano is a place veterans want to live and raise a family," said Kerry Bruning, program manager for the Military Pathways Development Program. "The desire to live and work in North Texas is strong."
That strong desire to work in the Dallas-Fort Worth area is matched by the opportunity for veterans to grow their careers, points out program participant Jonathan Priddy. A 23-year Army veteran and former Field Artillery Officer, Priddy also noted that the transition from a career in the military to the corporate world can be difficult to navigate.
"But JPMorgan Chase provides a great atmosphere with training and mentorship," he said. "This program is a tremendous opportunity for military veterans. It gives you the chance to learn more about the company, understand where you want to go and helps you learn what you want to do."
Since 2013, JPMorgan Chase has hired 81 veterans into the Military Pathways Development program across the United States. The goal is to bring aboard 30 new candidates each year.
"This is part of our company-wide commitment to hire, retain and promote veterans," said Bruning. "We are creating a pipeline of military veterans to come in and be leaders at our firm."