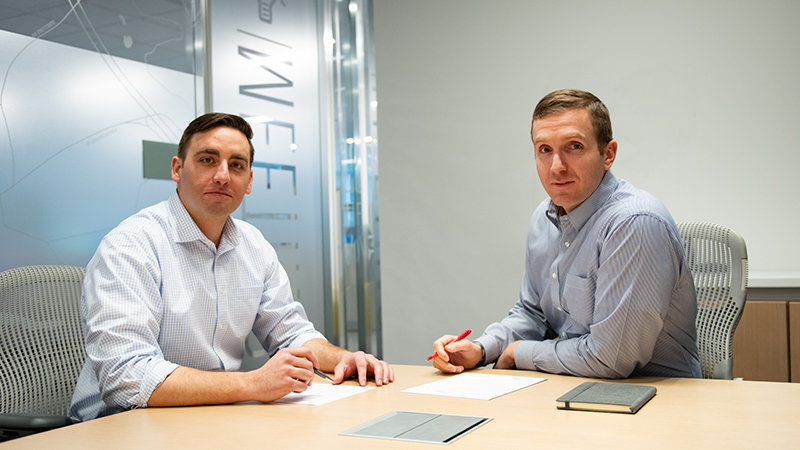 Stories
The Program Helping Veterans Navigate Life After Service
JPMorgan Chase's Military Pathways Development Program provides veterans with the resources, training, and mentorship to succeed as they transition to civilian life.
After four combat deployments to Afghanistan and an operational deployment in Korea, Austin Barr left the military and moved to Plano, Texas to enroll in JPMorgan Chase's Military Pathways Development Program. The two-year rotational program recruits top-performing military veterans and positions them for leadership opportunities at JPMorgan Chase by providing them with opportunities to work on the company's fastest growing initiatives.
"I was influenced by the 2008 financial crisis and seeing how it impacted American citizens from different walks of life. I learned how important the financial services sector is worldwide," Barr says. "The appeal of working in banking was the opportunity to make a positive impact at the local level and beyond."
Today, Barr is a Vice President with JP Morgan Private Bank. In his role, Barr works with high-net worth families, business owners, and family offices to assist with their financial planning. His areas of focus are banking, investments, credit and estate planning.
Barr is just one of the more than 3,300 veterans JPMorgan Chase has hired in Texas since 2014 and one of the more than 16,000 veterans and service members hired by the bank since its Office of Military & Veterans Affairs opened in 2011. JPMorgan Chase is a co-founder of the Veteran Jobs Mission, a coalition of more than 300 companies dedicated to employing talent from the U.S. military community.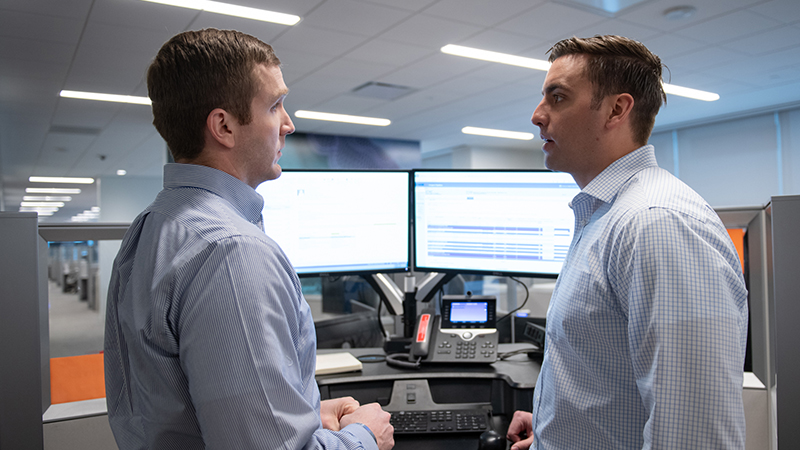 photo by Ronnie Dunlap
Texas, particularly JPMorgan Chase's new Plano campus, is home to more 10 percent of the veterans hired through the program since 2018. Plano's Military Pathways associates are currently integrated across the bank's different business lines, including wealth management, consumer banking, commercial banking, payment services and the corporate sector.
"From our recruiting efforts, we know Plano is a place veterans want to live and raise a family," says Anthony Chiocchi, program manager for the Military Pathways Development Program. "The desire to live and work in North Texas is strong."
Veterans make up approximately 4 percent – or about 318,000 – of the Dallas Fort-Worth population. Beyond being one of the state's largest economic hubs, the area is attractive to the military community because of the many veteran services, benefits and programs offered by the public and private.
"Pathways is part of our company-wide commitment to hire, retain and promote veterans," says Chiocchi. "We are creating a pipeline of military veterans to come in and be leaders at our firm.
Learn more about how JPMorgan Chase is creating more inclusive pathways to employment in Dallas Fort-Worth and forging local partnerships for a strong local economy.
Learn more about how the firm supports military veterans and their families.