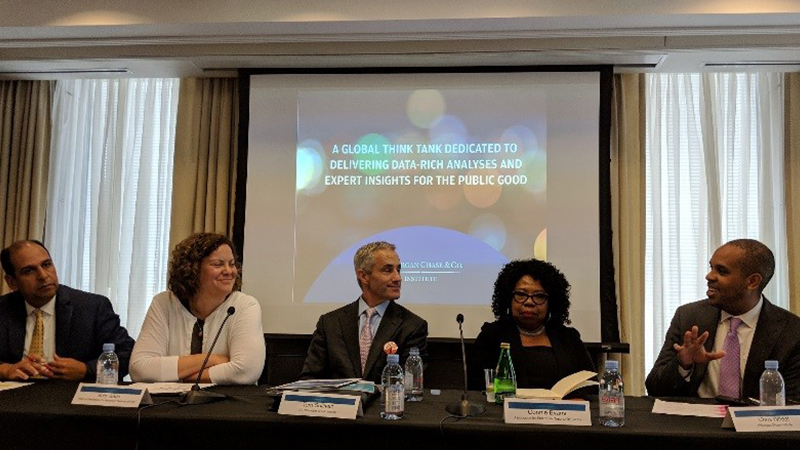 Panel from left to right: Allen Gutierrez (U.S. Small Business Administration), Holly Wade (NFIB), Tom Sullivan (U.S. Chamber of Commerce), Connie Evans (AEO), Chris Wheat (JPMC Institute). May 9, 2019.
On May 9, 2019, during National Small Business Week, the JPMorgan Chase Institute held a panel discussion to explore how private and public sector data can help policy makers better understand and improve the state of small businesses across the country. The conversation featured small business experts from the U.S. Small Business Administration, U.S. Chamber of Commerce, National Federation of Independent Business (NFIB), and Association for Enterprise Opportunity (AEO) and highlighted ways to improve the connection between data-driven research and public policies that promote small business growth and vitality.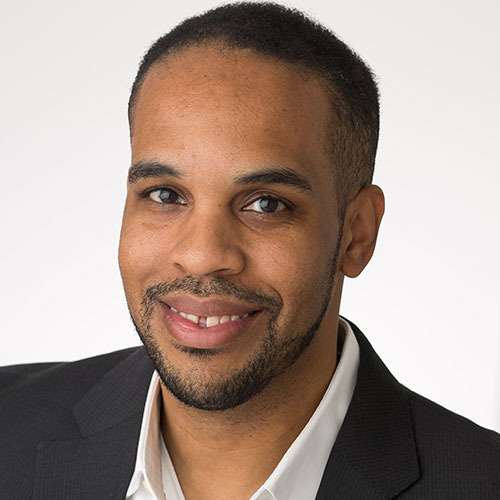 Chris Wheat
Director of Business Research, JPMorgan Chase Institute
To kick off the conversation, the JPMC Institute's Director of Business Research, Chris Wheat, highlighted insights from the Institute's recent report, The Small Business Sector in Urban America: Growth and Vitality in 25 Cities, as well as an overview of the Institute's previous small business research which features a novel view of small businesses' daily revenues, expenses, and financing in order to examine the dynamics of small business growth and vitality.
The panel discussion highlighted small business data resources and research that can help inform policy decisions. Holly Wade, Director of Research and Policy Analysis at NFIB, highlighted the organization's Small Business Economic Trends data which has been collected via quarterly surveys since 1974 and monthly surveys since 1986. The survey is a random sample of 300,000 small business owners, 10 percent of whom are non-employer businesses. 2018 was the highest average optimism index year in the history of the survey. This was in large part due to the strong economy that benefited small businesses looking to expand, hire, or increase inventory and capital spending. Wade noted that optimism in 2019 remains above the survey's historical average, though respondents noted uncertainty around the government shutdown in the first months of the year.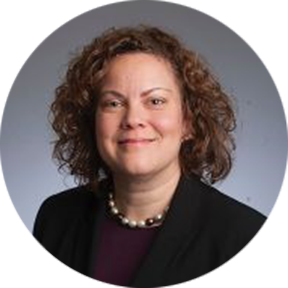 Holly Wade
Director of Research and Policy Analysis, NFIB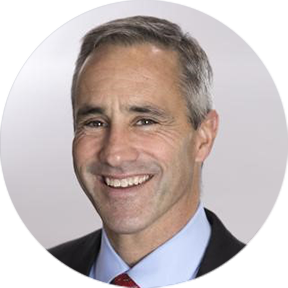 Tom Sullivan
VP of Small Business Policy, U.S. Chamber of Commerce
Tom Sullivan, Vice President of Small Business Policy, highlighted the U.S. Chamber of Commerce's Small Business Index, a survey of 1,000 small businesses with fewer than 500 employees on a quarterly basis. Core index questions focus on the small business environment, operations, and expectations, and previous areas of focus have included infrastructure, staffing, access to credit, and average work hours per day. Sullivan also highlighted research from the U.S. Chamber of Commerce and Amazon that showed the potential economic impact of digital technologies on rural small businesses. The report estimated that the increased adoption of online tools and digital services could increase annual revenues of rural small businesses by more than 21 percent over the next three years – the equivalent of $84.5 billion per year.
Connie Evans, President and CEO of AEO, highlighted findings from the organization's recent report, The Tapestry of Black Business Ownership in America: Untapped Opportunities for Success which focuses on the unique challenges faced by Black entrepreneurs. AEO's research has shown that the median net worth for Black business owners is 12 times higher than Black nonbusiness owners, and that though White adults have 13 times the wealth that Black adults do, this reduces to three times the wealth when comparing business owners across those demographics. Evans noted that Black-owned businesses are critical to closing the racial wealth gap and highlighted some of the challenges they face, including credit access. Evans urged policy makers to consider the impact of policies on all types of business owners and to make more informed decisions by using data sources disaggregated by race, gender, and ethnicity.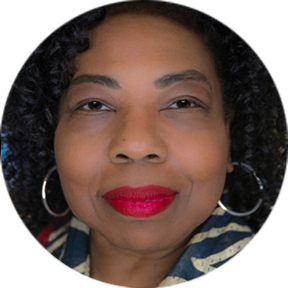 Connie Evans
President and CEO, AEO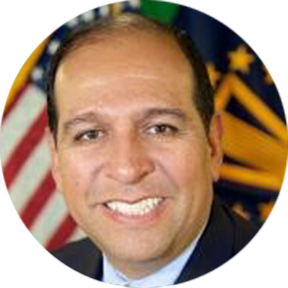 Allen Gutierrez
Associate Administrator of the Office of Entrepreneurial Development, SBA
The U.S. Small Business Administration uses data to inform policy decisions and entrepreneurship programs. Allen Gutierrez, Associate Administrator of the Office of Entrepreneurial Development, oversees the agency's Resource Partners, including the Women's Business Centers, Small Business Development Centers, and SCORE. To better understand the lifecycle of small businesses, Allen highlighted the need for additional data on small businesses who receive support from the Small Business Administration's Resource Partners and financial assistance through the agency's various funding programs. These data would provide SBA with a better understanding of the impact of their entrepreneurial development programs.
The JPMorgan Chase Institute recognizes that data on small businesses, including those from government, non-profit, and private sector sources, can be difficult to find and has collected information on data sources as an aid to other empirical researchers interested in better informing the small business sector.
We thank all of the presenters and attendees who participated in the Institute's National Small Business Week event and look forward to continued engagement.