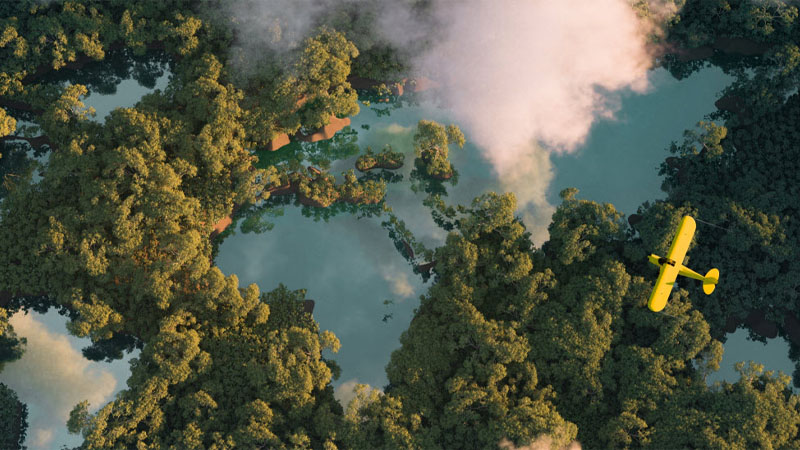 Stories
Taking Footsteps Toward a Sustainable Future
Allbirds is creating a successful footwear and apparel business model for other brands to follow. A version of this article originally appeared on

Bloomberg.com

.
When Joey Zwillinger and Tim Brown started their footwear company in 2015, they decided that purpose, people and performance would drive the success of their business.

Since then, Allbirds has gained a cult following among consumers for its sustainable practices. The company uses natural, renewable resources like wool, sugarcane, crab shells and eucalyptus in its shoes. All its products are labeled by their carbon output. And Allbirds open sources its proprietary carbon calculator and materials to help other companies become more sustainable.
But perhaps what's most notable is that Allbirds has set an important financial precedent for sustainability-driven companies by proving investors will put their money behind such businesses. Allbirds successfully captured investor excitement around its initial public offering that was led by J.P. Morgan in November 2021. Its shares surged on the first day of trading to give Allbirds a valuation in the billions.
"We're at the forefront of a generational change in consumer values and purchase behaviors, led by our mission to make better things in a better way—which means we're aligning our purpose of reversing climate change with our product quality and financial outcomes," Zwillinger said in an earnings press release.
Manoj Asnani, a Managing Director of J.P. Morgan's Technology & Disruptive Commerce business, says the company's management team has created a product and business model that's "extremely special."
"Allbirds has picked a very unique business," he says. "And they've picked a very unique approach to that business."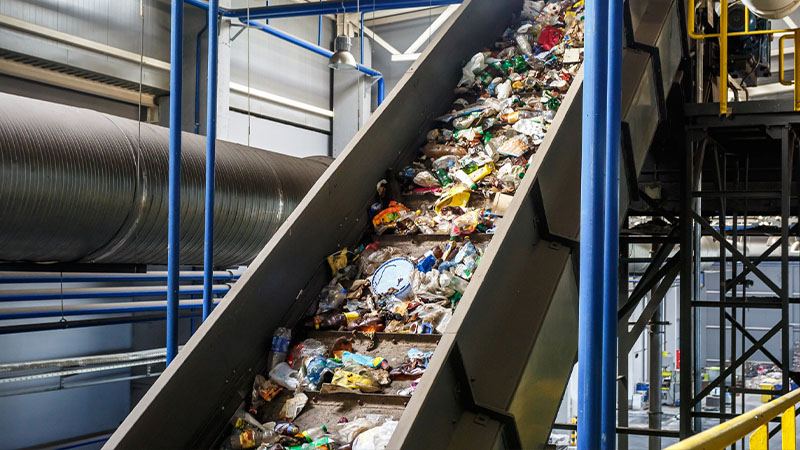 Walking the walk
Allbirds is a leader in a small but growing revolution in the fashion industry. Brands are beginning to respond as consumers increasingly demand that the products they buy and the companies they patronize align with their values.

This comes as consumers also are more closely scrutinizing their own behaviors and taking actions in their everyday lives to be more sustainable during the global pandemic. According to a McKinsey & Co. survey after the pandemic started in 2020, two-thirds of consumers say it has become even more important to limit impacts on climate change.
That could have big implications for brands. Of those surveyed, 67 percent consider the use of sustainable materials to be an important purchasing factor, and 63 percent consider a brand's promotion of sustainability in the same way.
Philippa Grogan, with the sustainability consultancy Eco-Age, says these results boil down to consumers putting more of the responsibility of sustainability on corporations after years of being told consumers need to consume less and recycle more. "At some point, consumers can't just recycle their way out of climate change," she says. "Consumers are demanding action — and honesty — from brands."
Fashion's footprint
Research suggests the fashion industry could benefit from following Allbirds' lead. The industry was responsible for at least 4% of global greenhouse-gas (GHG) emissions in 2018—more than the carbon output of the economies of France, Germany and the United Kingdom combined.
Even taking into account the reduction demand linked to the pandemic, McKinsey & Co. research shows that, without substantial carbon-abatement measures, the current trajectory will lead to an industry-wide emissions level that is twice the size of that required to meet the Paris Agreement's target for 2030.
That's why companies like Allbirds stand as models for the future of the industry, Grogan says. "The true definition of sustainability is being able to satisfy the needs of present generations without jeopardizing the future of next generations," she says. "Brands have to think about a completely transformative way of doing business for the survival of their fiscal ongoing and for the survival of biodiversity, the ecosystems on earth and humankind."
Purpose plus performance
Becoming a sustainability leader requires big changes, but Allbirds proves it's worth the effort — in both environmental and financial terms. Still, many companies are unsure of where to begin.

While a report for the UN Global Compact revealed that 84% of 1,000 global CEOs agreed that business "should lead efforts to define and deliver new goals on global priority issues," only a third said "that business is doing enough to address global sustainability challenges.
At Allbirds, sustainability was ingrained in the business model. The founders built Allbirds with a goal of making environmentally-friendly and sustainable shoes — and choices. "We're on a mission to make better things in a better way," says Brown, a former New Zealand professional football player.
So important is that mission that the company considered it a critical aspect of its IPO: Allbirds said it chose J.P. Morgan because of the company's shared commitment to sustainability. Hana Kajimura, Allbirds head of sustainability, says the company looked for firms that were "on board with our mission" and "J.P. Morgan is forward looking in terms of how to decarbonize the financial sector."
J.P. Morgan's Asnani says Allbirds is also futuristic and is "disrupting the way we think about traditional businesses." Or as the Allbirds website puts it: "The environment is a stakeholder here, and how we treat it is just as important as the bottom line."