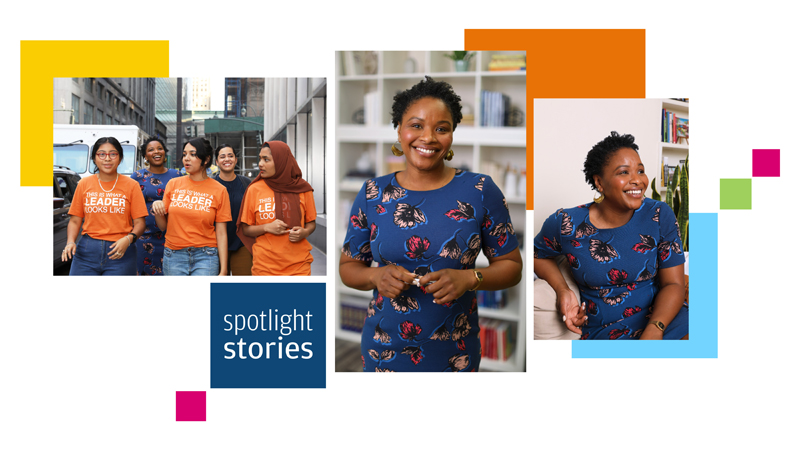 Stories
Surviving the Pandemic and Developing the Next Generation of Leaders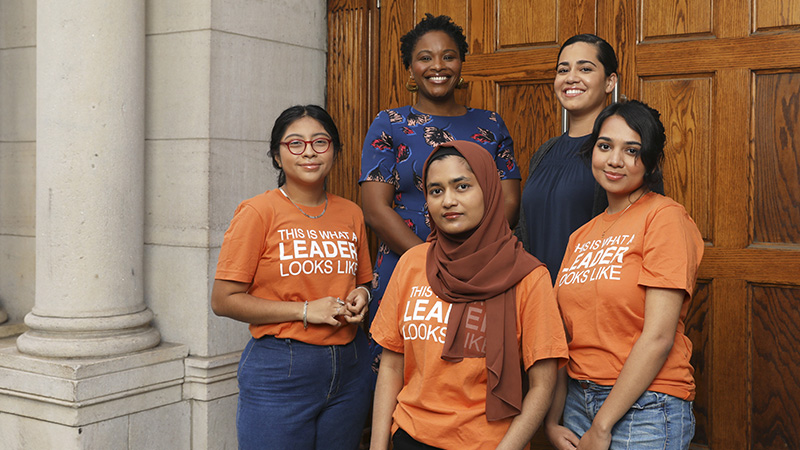 For the first time in history, a Black woman is serving in the position of the Vice President of the United States. The face of American politics is changing—and Tené Howard, Executive Director of the Sadie Nash Leadership Project (SNLP), is already training tomorrow's social justice leaders and politicians.

SNLP, a New York- and New Jersey-based nonprofit, provides young women and gender-expansive youth – known as "Nashers"– the tools and skills they need to become community leaders and promote activism. The non-profit, which focuses on connecting the current themes of today's society with historical race and gender injustices, has worked with nearly 5,500 youth, providing afterschool, in-school and summer educational leadership programming over the last 20 years.
When the pandemic hit, many funders cut their donations to the program, which meant SNLP would have had to cut back on its programming and fully transition to a virtual format.
When the government announced the PPP program, Tené applied for assistance and was able to secure two PPP loans through Chase, giving her access to secure, long-term funding—and allowing SNLP to continue providing programming through the pandemic. They were even able to host their 2020 Summer Action Project, which featured a series of virtual workshops and intimate conversations with community leaders that led to the development of creative projects addressing social inequalities.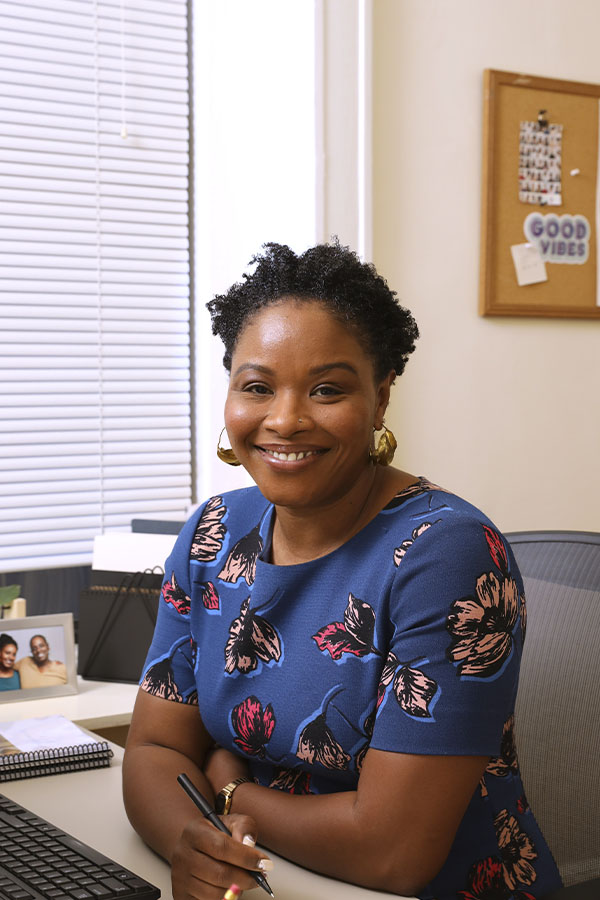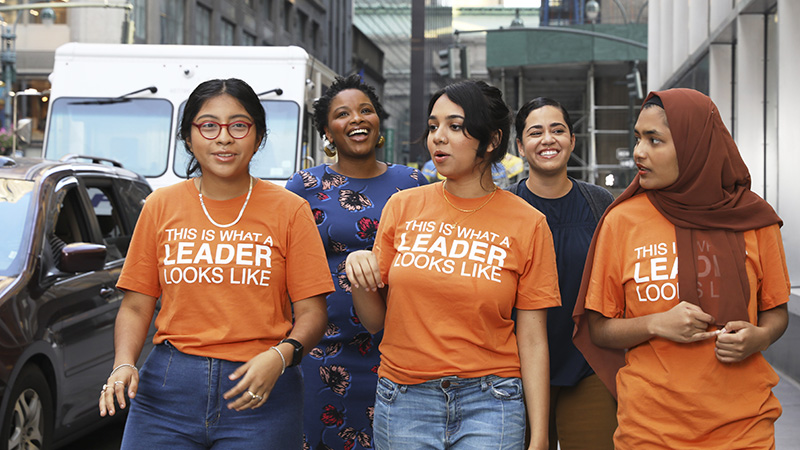 "We didn't have to diminish our staff, and actually expanded our part-time team in order to provide more programming opportunities for young people," Tené said. "We were also able to redirect funds to support our young people with emergency grants during the pandemic and racial justice uprisings."

To help keep small businesses open and save jobs through the pandemic, Chase deployed more than $40 billion in PPP relief through more than 400,000 loans to small businesses, delivering more in loan relief than any other lender in both 2020 and 2021. In 2019, JPMorgan Chase made a three-year, $10-billion lending commitment to support women entrepreneurs. To date, the firm has extended more than $12.7 billion in credit to fuel over 436,000 women-owned businesses, surpassing its initial goal. In addition, JPMorgan Chase has committed $350 million in philanthropic dollars to grow Black, Latino and women-owned small businesses.

For Kendra Price, Assistant Vice President and Business Relationship Manager at Chase, ensuring SNLP's success is more than just a personal mission. Having worked with SNLP for the past two years, Kendra has seen firsthand the impact of helping young girls in underserved communities.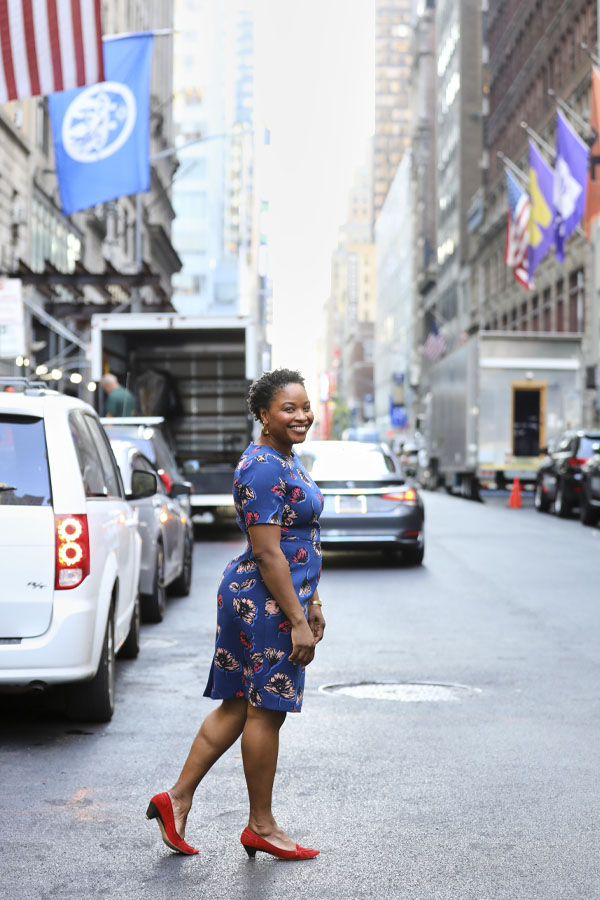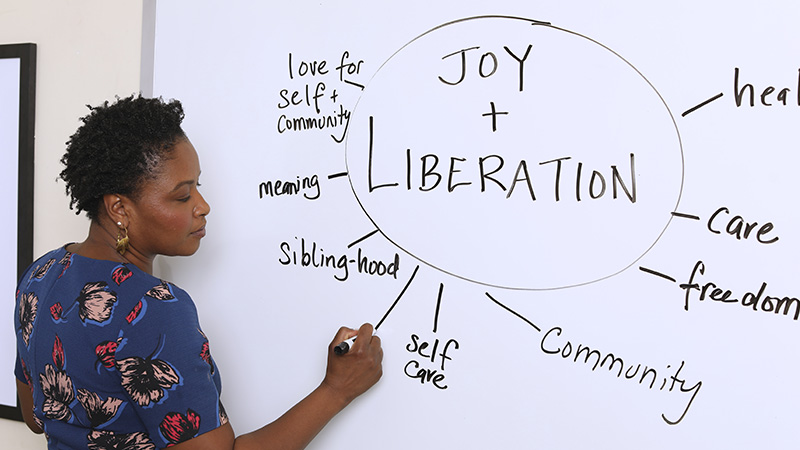 "This program and programs like it have the ability to teach and mold young minority women and prepare them for leadership roles—not only in business but in life," Kendra said. "This allows them a step up where there were no steps available."

For many, SNLP has been a stepping stone to greatness. Nasher alumni have gone on to serve as leaders in government, politics and education. Many have become involved in community-based mutual aid efforts, especially during the COVID-19 pandemic.
"Nashers are fierce advocates for change led by communities, and are amazingly creative and committed to centering the voices and the experiences of those most marginalized in our society," Tené said.
Remembering the educators who not only believed in her, but also helped her see that informal educational spaces can be just as impactful as formal ones, Tené is now paying it forward.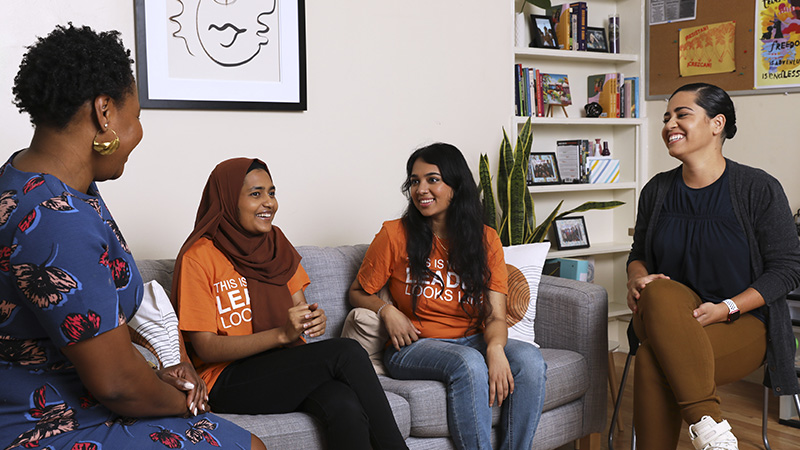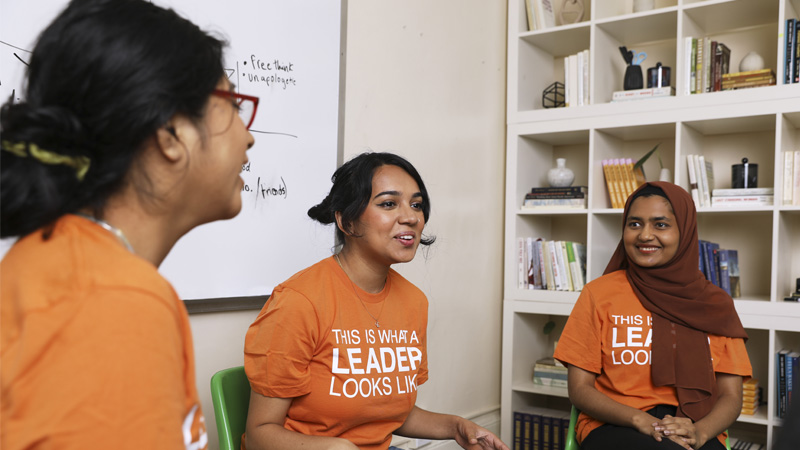 "Our program helps young women and gender expansive youth to overcome structural challenges, such as racism and sexism, by offering them opportunities to express themselves in a safe and non-judgmental educational environment, demonstrate self-efficacy, and give and receive mutual support," she said of the "special sauce" that makes SNLP so effective. "The Nashers will continue to lead in the future—but their power and impact are happening as we speak."
Spotlight Stories: Celebrating the stories of inclusivity, passion, and resilience of those who rise to the challenge and inspire us every day.
JPMorgan Chase is not responsible for views expressed other than our own.