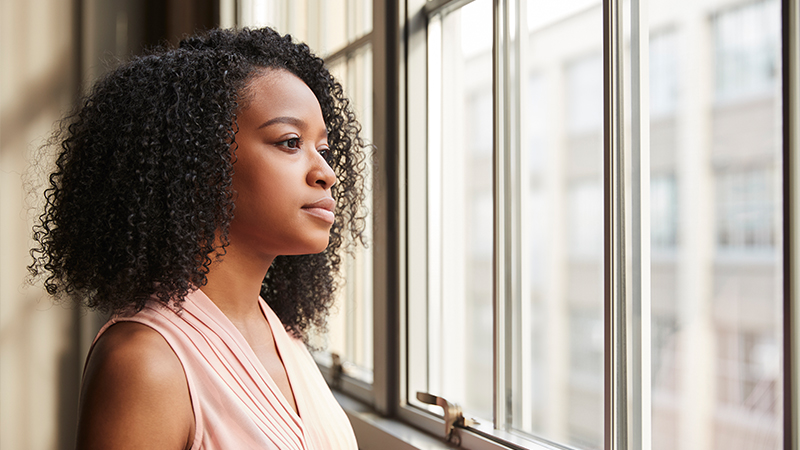 Stories
How Employers Can Help Remove Barriers to Mental Healthcare
Lilly Wyttenbach, Head of Global Wellness at JPMorgan Chase, discusses the important role employers can play in the changing landscape of mental healthcare.
It's no secret that the pandemic has taken its toll on mental health. According to the World Health Organization, the prevalence of mental health conditions such as depression and anxiety has grown by over 25 percent since 2020. In recognition of Mental Health Awareness Month, Lilly Wyttenbach, Head of Global Wellness at JPMorgan Chase, discusses how employers can step up to address these new challenges in mental healthcare.
Why is mental health important?
Mental health is a critical part of a person's total well-being. We have to look after it proactively, just like we do our physical health. There's a misconception that mental health is only a concern for those who have a disorder or are going through a crisis. But even day-to-day stress can lead to burnout. If we ignore your emotional well-being, it can have a long-term impact on our physical health, too.
What has the pandemic taught you about mental health?
During the pandemic, I saw so many people putting others first: parents, caregivers, and first responders, especially at Chase, where we had so many employees on the front lines continuing to serve clients every day. Often, they were so worried about taking care of others that they began to overlook their own mental well-being. Everyone experiences stress and burnout differently, and it can be hardest to recognize the signs in ourselves. Even so, it's important for us to learn to identify and manage our own stress. It puts us in a better position to offer care and support to others, and our relationships will be stronger for it.
What role can employers play in supporting employees' mental health?
It starts with providing access to professional mental health support. On top of that, employers need to foster a culture where people aren't afraid to talk about mental health and are encouraged to seek help. That means reducing the stigma, dispelling myths around mental illness, and educating employees on the resources available so that they can direct those in need to professional support. When employees feel socially and professionally supported, they can bring their whole selves to work and contribute more fully to their roles. Teams are stronger when employees are thriving and feel like they belong.
What kind of mental health support does JPMorgan Chase offer employees, and how has it changed since the pandemic?
We take a holistic approach to supporting our employees' total well-being, which includes physical health, mental well-being, and financial health. Over the past few years, we've heard from employees that affordability and access continue to be challenging, especially after the pandemic.
To make things easier, we eliminated deductible requirements for office visits with an in-network mental health professional across all of our medical plans in the U.S. We also just launched a new partnership with Spring Health, a mental healthcare company, to provide U.S. employees with personalized mental healthcare plans, free coaching sessions to build mental strength and conditioning, and free therapy sessions that can be scheduled within a few days. The goal is to ensure that our employees always have access to the right resources at the right time.
While this partnership is new, we've always strived to promote dialogue around mental health in the workplace through workshops and education sessions—and those efforts are year-round, not just for a certain month or event. We launched a global campaign called "This is Me" to create a safe space for employees to share their personal journeys with mental health. In addition, all of our employees globally have access to sessions with counselors and therapists through our Employee Assistance Program, including onsite counselors at our larger office locations. We also provide employees access to meQuilibrium, a mobile app that provides lessons, exercises and meditations to teach people to better manage stress.
What are some barriers to breaking the stigma around mental health?
As a global firm, we have employees all around the world. The stigma surrounding mental health is more prevalent in some regions than others, and it takes different forms. What it looks like to be honest, or to be authentically yourself, might be different for employees depending on where they live or their cultural background, and we always have to be mindful. That's why it's essential to have leaders from diverse walks of life—whether they're managers, mentors or colleagues—who can set an example by being open to listening and open to sharing. All it takes is one person who is willing to start the conversation.