Empowering the Atlanta Community through The Russell Center
We're on a mission to help close the racial wealth gap. To support this goal, we partnered with The Russell Innovation Center for Entrepreneurs (RICE) to launch our first community Chase Lounge—a space designed to help level the economic playing field for the Black community in Atlanta, GA. The Chase Lounge gives Black students, business owners and entrepreneurs access to Chase events and resources created to help them begin and enrich their businesses.
Celebrating the new Community Chase Lounge
The Russell Center Chase Lounge is a destination to help Black entrepreneurs and Black-owned businesses. Our grand opening webcast will highlight conversations important to Black business owners in Atlanta including how to negotiate effectively during times of change, how to get through tough money times and local programs to look out for.
View Transcript

(updates content above)
Hide Transcript

(updates content above)
Show Audio Description

(updates content above)
Hide Audio Description

(updates content above)
Big Tigger:
Hey, what's happening? This is your man Big Tigger doing big things and welcome, you know me, you can wake up with me every morning, Monday through Friday, 6:00 to 10:00 a.m. right here on The People's Station V-103 in Atlanta. Welcome, we gonna something amazing today. I'm thrilled to be with you today and to be part of the launch of the amazing Russell Center. It's an amazing new resource for entrepreneurs of color, right here in Atlanta.
Before we dive into our content today and hear from my speakers, including the Human Highlight Reel himself, Mr. Dominique Wilkins, I wanna welcome some special guests: Byna Elliott, Jay Bailey and Mark Adams. Byna, Jay and Mark are gonna tell you more about Chase's Advancing Black Pathways program and Chase's involvement and commitment to The Russell Center. Byna Elliot is the head of Advancing Black Pathways for JPMorgan Chase, where she is leading a firm-wide strategy to strengthen the economic foundation of the Black community. Her decades-long career in banking has been anchored on reinvesting to improve the economic plight of the vulnerable. Jay Bailey is the CEO of The Russell Center with more than a decade of senior leadership experience in the nonprofit and economic empowerment space.
And last but certainly not least, Mark Adams is the regional director of Chase's Consumer Bank for Georgia and North Florida. He's an Atlanta native and a devoted Hawks' fan, that's a good look. Mark has more than 25 years of experience in financial services and banking right here in Atlanta. He's in charge of all the brands operations and services throughout our region. So without further ado, let's begin. Introducing Ms. Byna Elliott.
Byna Elliott:
Thanks Big Tigger for that warm welcome and I wanna thank all of you all for joining us today as we celebrate this great event for the City of Atlanta. The Russell Center aligns with the goals of our Advancing Black Pathways, to which we started two years ago to address the economic wealth gap and economic mobility opportunities for the Black community. This investment and investments like this, align to help us develop the right strategies to address systemic solutions in our communities. At JPMorgan Chase, we believe that Black businesses are key to the economic health of Black communities. Investments like the one we're making with The Russell Center, are key strategies we are deploying to improve long-term sustainable change around economic mobility and economic vitality in Black communities. The Chase Lounge at The Russell Center, will be a place where Black job creators can come together to innovate, grow and get on the path to building wealth for themselves and their communities. As the largest financial institution in the country, we believe it is our responsibility to invest in the people and the communities that we serve, which is exactly why we're here today. Thank you and I wanna turn it over to Mark Adams.
Mark Adams:
I can't tell you how excited I am to be here today. This project in partnership with The Russell Center, has been a long time in the making. Many of us know that the most viable path to financial health and wealth creation is through entrepreneurship and business ownership. And it's no secret that this path has been too narrow for many people of color. It's important as we expand in the region, for us to be able to give business owners and entrepreneurs every resource available to them so that we can increase heir chances of business and financial success. Through this partnership, we can reach and support business owners and those with an idea and a dream to achieve success by providing them with educational resources about personal and business finances about smart lending, especially during these times and many more resources. I know that we're gonna talk about several of those concepts today. So during today's session, we're gonna highlight a few ways that people can use the lounge, especially when we get back to hosting in-person events. Until then, we'll be hosting some sessions virtually.
The three conversations that you'll hear today will focus on financial health for you and for your business. These conversations are just a taste of what you'll hear if you come to one of our Chase Chats or business workshops hosted here at the center. Now we wanna give you an exclusive sneak peek of the Chase Lounge here at The Russell Center.
Side note:
Bright upbeat music plays.
Jay Bailey:
I hope you enjoyed that sneak peek into the Chase Lounge here at The Russell center. Launching in 2019, honoring the great legacy of visionary business leadership of Herman J Russell, The Russell Center will be the largest center in the country, driven by community impact, devoted to empowering Black entrepreneurs and small business owners. The only initiative of its kind, The Russell Center is part incubator, part accelerator, part innovation lab and even part museum, changing the narrative by telling the stories of Black entrepreneurs, ultimately building a capable and prepared pipeline of entrepreneurial leaders and sustainable businesses that will raise the collective prosperity of Atlanta, just as Mr. Russell did in so many ways. Through this partnership with Chase, we'll be providing entrepreneurs with direct access to educational resources for both personal and business finances. RICE, RICE throughout history and around the world, has fed our families and in many ways fed our soul. It has sustained communities and that's the role that we wanna play. And so The Russell Center becomes The Russell Innovation Center for Entrepreneurs, RICE. Without further ado, let's get into the next segment. Tig, take it away.
Big Tigger:
In the next hour we'll spend 15 minutes on each of these topics where you'll be able to hear from special guests like Dominique Wilkins and hear about some great resources that Chase has that you and your loved ones can use. So let's get into this first topic, "Negotiating Effectively for your Business". Our special guest for this particular segment are Shea Taylor, Chase senior business advisor, Jay Bailey, RICE CEO over there at The Russell Center and Janell Stephens, the CEO of Camille Rose, how is everyone, how are you doing?
Jay Bailey:
Good to see you Tigger.
Janell Stephens:
How are you?
Shea Taylor:
Good to see you, we're good, thank you.
Big Tigger:
Let's get everybody acclimated with everyone here, everyone, please introduce yourselves and give us a little bit more about who you are and what you do. We'll start with you Shea.
Shea Taylor:
Yes, my name is Shea Taylor, I am an Atlanta native, born and raised and I've worked with Chase for 10 years, 13 years overall in the financial industry, a big bulk of that has been working with business owners like Janell helping them achieve their financial goals and growing their companies. So it's good to be  here today and thank you.
Janell Stephens:
So I'm Janell Stevens, creator and founder of a natural hair and body brand, Camille Rose. I founded Camille Rose in 2011, it was actually a hobby of mine turned business, I created products out off a necessity, not knowing that Camille Rose would grow to be the size that it is today and will take me here. It was a simple hobby of mine, I was trying to find a cure for eczema and dryness for the hair and body and it turned into a business, so here I am. Thank you for having me.
Jay Bailey:
Jay Bailey, president and CEO of The Russell Center and I'm just here to try to find more Janells. We are building the largest center in America, dedicated to Black entrepreneurs, Black innovators, job creators, to make sure that they have access to all the resources they need to see their dreams come true.
Big Tigger:
Indeed, thank you all for joining us for this epic conversation, we'll jump right into the first topic. Negotiating is a part of everyday life in a business, critical to your success. I wanna talk to these successful business owners and a Chase senior advisor about those negotiation tactics that you can use during these tough times. How does someone learn to negotiate? Anyone can jump in and start this conversation off.
Janell Stephens:
I'll take that. I know for me being that Camille Rose was just my hobby and I mean, I wasn't even a business woman, I had to quickly learn the hard way and I had to learn quick. When I launched in 2011, I simply threw up a website and said, "Let me see how this goes", by 2012 I was sitting in front of the major retailer, a retail chain and their buyers asking me about my products, speaking in language that I had no idea, I didn't know what it meant. I pretended, I just went through the meeting like I knew what they were talking about, took notes and then when I got out of the meeting, I Googled what all that stuff meant. But...
Big Tigger:
Wow!
Janell Stephens:
...one thing that I made sure I didn't do was to sign anything while I was in a meeting and just accept what they're telling me they want for my brand. Initially of course, I went into the meeting by myself, I thought it was just an introduction with me and one person, a buyer but I found out that it was me, the only person that looked like me in a room full of other people, mainly men and it was a bit intimidating.
However, me staying true to what I thought I learned, what I thought my mama taught me, I was thinking of, "What would my mama tell me to do?" I just had my ground and I knew that it was okay to say, Okay, here here's 1,000, I'll say, Target doors, I knew I couldn't handle that right then and there. My products were still handcrafted, I was still in my kitchen making my products, so I said, "Okay, it's okay for me to say no right now", and then as I, the company, the brand grows and retails and the, the consumers speak and say, "Okay, we want more Camille Rose", it's, I'm okay with saying no and then going back negotiating, "okay, the consumer has spoken, these are my products, let's continue to grow with, with your retail store". So that was my first real negotiating moment in business.
Jay Bailey:
And to the point, Janell you gotta get in the ring. There's no world-class boxer that has never taken a punch and you gotta go and you gotta face it down, you gotta take a punch and in my opinion, you gotta lose a few times to develop the kind of tough skin so you feel like, I never wanna lose again. And I love what you said, Janell about you being able to go and research all the words that you didn't know or like (murmurs) hunger because you went into a situation where you felt like you weren't prepared and you probably swore to yourself, that ain't never happening again.
I think negotiation is all about a certain mental toughness, a certain preparation but more than anything else, someone shouldn't expect on the first swing, to be able to hit it out of the park. You gotta get in there and you gotta continue to do it because it is a skill that is developed over time 'cause you need those reps to develop the confidence and the understanding and the words that you need to use and the competence to go in there  and negotiate with power.
Janell Stephens:
And that's, I was gonna say that too, like you have to have confidence and you have to have faith in yourself because if you say no that first time, you have to trust and believe that the next time you go back when you're ready, you can say, they'll say yes to you.
Big Tigger:
Shea as a senior business advisor, as a senior business advisor, the word leverage usually comes into play with negotiation. How important is that in any negotiation?
Shea Taylor:
It's very important. I learned how to negotiate in a very, I was in the arena or in the ring, as Jay would say, I grew up with brothers and sisters, so negotiating and cutting deals had been happening all along. And so I think leverage, leverage is important for two, two things. One, realizing when you can, what you can say whether it's saying a no or saying a yes and understanding what's good and authentic for you but it's also good to really assess how you want to, how you want to be seen and presented and then reverse engineering that in a negotiation. I think a lot of times we get into negotiations and we don't understand the leverage or the position of power within that, within that arena and then we may put ourselves in a position to either say yes or say no, or to capitulate whatever our values are. So it's important, leverage is important by understanding who has the leverage but, and again, understanding just because someone else has a leverage, does not mean that you have no power in that situation. Just understanding the room and being your authentic self and to bring it back to what Janell said and that's one thing I've always admired when talking to her, Janell knows who her authentic self is, she knows the brand of Camille Rose and she knows the four or five things that will push it forward on… and I'll tell you this, Janell is such a good negotiator. This may be brought to you by Chase but these curls are brought to you by Camille Rose--
Side note:
Tigger laughs and claps.
Shea Taylor:
--and not only I... Not only am I a fan of the, what Janell as a brand is but just a fan of her all around and this is literally a negotiation live for people to see.
Big Tigger:
Amen! Well, Jay, if leverage is not the greatest asset or quality to have when going into a negotiation, what is? If it's not leverage, what is the greatest asset or quality to have?
Jay Bailey:
My two words are conviction and eviction. Conviction goes a lot with what Shea just shared; I know who I am, I know what I have, I know what it's worth and I know what I'm not going to take. That conviction in understanding your product or your position or your leverage or your why, why am I even in a position to be negotiating in the first place? But the eviction part is where the power comes in, you gotta be able to walk away if the deal doesn't line up with your conviction and having the ability and the internal fortitude to say that this does not work. It doesn't align with my mission, it doesn't align with my authentic self, this is not where we wanna be and it doesn't put me in a position to win, I've gotta have the presence of mind and the confidence to walk away from any deal, if it really doesn't push my company, my idea, my purpose, my mission forth. That power to walk away is crazy, it works when you're buying a new car and it works when you're starting a new business or signing a new contract to say, "You know what? I don't need it".
And so brother, I think time and time again I've seen in those times where I've been able to say, "This isn't a good fit for us for these reasons", if I go into it with the spirit of collaboration and true negotiation where the goal is really for both of us to go forward with an acceptance of terms, I think that's always led me in the right direction, conviction and eviction.
Big Tigger:
Well, Janell, those two words can sometime be misconceived or misperceived as ego. Does ego help or hurt in, in going into a negotiation and if it hurts, how do you keep it in check?
Janell Stephens:
Does it help or hurt? I think it can do both just as long as you're remaining humble while you have an ego, it's okay to pop your collar, it's okay to be comforting yourself…
Side note:
Tigger laughs.
Janell Stephens:
...just as long as you are remaining humble. And I always say that even on my Instagram page, every time the brand has like a big win, my hashtag is "Always humble" because I literally, like I cannot believe I am where I am but I am so grateful for it. And then when I first got into business, like I had to… it's almost like you're, you're, you're afraid or you're, you're apologizing for your success so I had to learn to accept God's blessings and rewarding me whatever rewards I would get for the fruits of my labor, like I had to learn to accept that and to know that it was okay for me to, to win and it's not like offending other people. You know?
So that's something I had to learn and going back to what Jay said, I'll touch on this quickly, when you go into business and you are in the middle of a deal and somebody throws like this big dollar amount number at you, it takes a lot of strength for you to walk away from there and not just think money, money, money and when I first went into my retail meeting, I mean, 1,000 doors, they wanted to start little old me with 1,000 doors but that check just came into my mind but I was like, no, I wanna win, I don't want one big hit. You know? I don't wanna get on the shelf and I'm sitting on the shelf in all these 1,000 doors and then I had to come out of the store, I just wanna grow organically and gradually and that way in the long run, I am really winning because I am now. I'm not only in Target retail stores chain-wide but we're in Walmart, CVS, Walgreen, Hope, like all of them. So just having the strength to stay true to yourself, your foundation and just realize, yes that money sounds good right now but all money may not be good money at the moment.
Big Tigger:
Lots of people come into conversations and negotiations, Shea, trying to present their value. What is the best way to present that everything that you bring to the table, and particularly, when you're speaking to a financial provider or someone you may be going into business with, how do you present your value?
Shea Taylor:
I think the first thing is a lot of, a lot of questions, understanding who you are sitting across the table from, the proverbial table, so to speak because a lot of times we can jump into things and if we have not, we have a lot of assumptions and we can lead into assumption, an assumption that can lead us down a pathway where, so to speak, the toothpaste is hard to put back into the tube.
And so we wanna make sure that you, you kinda go slow and one thing that I have learned, is asking a lot of questions, understanding, one of my favorite questions to ask people, what is your North Star and what are the top three things that could get you there? Because for me that way, it helps me understand to align myself. So if I'm, if I zap myself and make myself a business owner and take all the knowledge that I have with banking, one of the first things I would do when I'm talking to a banker at any institution, is I would ask questions around the bank's appetite for my type of industry. I would ask questions around not only footprint but what are the… I would try to get a, get some type of audience with the actual lender because in the bank sometimes, the person sitting in front of you in a retail may not be the person doing the loan. Sometimes they may have that person satellite and moving around the city but I like to have that question or to get that face-to-face with that person so that way I can just start asking some very just high- level questions of what the bank's thought process is about me and my business, before an actual transaction comes up.
What that helps to do for the business owners, especially as we talk about closing the racial gap, some of the things we, we have developed over time as Black people, has been, the way we work with banks, has been through, has been through conversations and things that have been passed along throughout our community and we can come in a little bit, a little bit timid. One great thing about having those conversations beforehand, and it's understanding, it's understand why that timidity is there, yes, there're decades and decades of this but what Chase is just trying to do, especially with our role here, is really be able to show up to be able to have a conversation without any thought process of a transaction. And what that does if I'm the business owner, again, I'm the business owner with all the, with all the bank knowledge, I'd like to enter into things like that because that way, there's no pressure on the other person to provide a transaction, they don't feel the pressure that I'm looking to get something and again, this is my opinion, it allows for a very authentic conversation.
And so, when, to kinda round out your question, when speaking to a financial provider, I always would say, go in and ask the appetite and then just try to find out some information before the actual transaction because it's gonna make a better experience for yourself and that only this and I'll end with this, you will then start to build a consensus, you will then start building people that want to see you win, you'll start building people that say, "'cause we best believe for every owner that walks in like that", and there's probably 20 or 30 people that walk in with crazy expectations, so you just set yourself apart you give somebody an easy day and they're gonna be more open to really working with you and walking with you and then walking to that North Star and getting there together or if they can't fulfill that transaction, get you in a place that can fulfill it in a safe way.
Big Tigger:
Well, Shea is there anything JPMorgan Chase has specifically for Black entrepreneurs?
Shea Taylor:
Yes, we have been connecting and really diving in deep and developing a partnership with both internally and externally in our different, in our different cities and environments, working with business leaders and associations that are, that, whose North Star is to help the Black business owner. And then with that through Advancing Back Entrepreneurs and other, other programs that we have my role, myself being a business consultant and sitting down and providing that one-on-one with entrepreneur, entrepreneurs, our goal or North Star to kinda keep, keep that theme going, is to really do our part to address systemic racism, by playing and putting things in place that help business owners have sustainability, looking for ways that they can, that they can grow, having those conversations and really understanding, continue to understand what the issues are.
We're not just showing up in communities and saying, "Hey, we're the bank, we know how this thing needs to go, let's do it". There are also conversations that I feel that are having, that are happening internally just to look at policies that have been in place for years, hundreds of years, to say, how can we readjust to take down some of the obstacles that, that are in place when it comes to lending, when it comes to having conversation, when it comes to really, are we putting back in our community? I'm really happy with what Chase has, has done so far and we have a lot to go, by no means are we spiking the football and saying, "Hey, we got a bunch of Black people on Zoom, we're doing something with The Russell Center, spike the football here".
This is just the beginning part of the conversation and I would just say for the people that are listening to this that still have critical questions or just experiences, let's keep those conversations going because it's only when the community and institutions are having these conversations, that we can continue to work to put things in place that has sustainable growth and when that happens especially for Black entrepreneurs, not only does that help families, not only does that help the local community, not only does that help the next generation but that's helping out the country as a whole because we're adding back to the GDP, we're adding back to jobs, we're adding back to building wealth. And those are the metrics, when we're competing with other countries, that really show, show up.
So that's why it's indicative for us as Americans, to really bend in and really make sure that entrepreneurs are getting everything they need, Black entrepreneurs are getting everything they need so we can compete and, and step in that arena and win.
Big Tigger:
I'll tell you what, we've actually got a video for you to learn more about this amazing initiative, watch this right quick, it's about Advancing Black Entrepreneurs.
Side note:
Bright upbeat music plays.
Tosh Ernest
Black communities have historically faced discriminatory lending practices that have impaired their trust in banks and their  ability to grow wealth.
Christopher Hollins:
Through programs like Advancing Black Entrepreneurs, we're giving owners the tools and advice needed to prepare their businesses.
Tosh Ernest
Our curriculum covers a variety of topics including how to protect your cashflow, reduce expenses, maintain vendor relationships and more. We've joined forces with the National Minority Supplier Development Council, the National Urban League, US Black Chambers and Black Enterprise towards this effort to help us connect with Black businesses nationwide.
Marc Morial:
This initiative is as intentional an effort that I've seen from any financial services company to address those longstanding Black American problems of income inequality and the pervasive, persistent racial wealth gap.
Ron Busby:
If you look at the Black community, our opportunity to grow our economy, starts with small businesses. If you ask any business owner their number one concern, they will say access to capital. But if you ask a Black business owner, they will say they're number one, two, as well as number three concern, is access to capital.
Adrienne Trimble:
For us to move forward with Black entrepreneurship, it's important that we have the necessary resources to make our businesses sustainable and successful over time.
Derek Dingle:
These businesses need to marry themselves with larger entities so that they can have that foundation of growth and grow to size and scale. But that can only happen if we create sustainable models for growth so that these larger entities can then in turn beget more businesses.
Tosh Ernest
There's that old African proverb, "If you wanna go fast, you go alone, if you wanna go far, you go together", we know that we can only do that with community partnerships.
Ron Busby:
We are excited that Chase has stepped in the game, they've made a huge commitment to our communities, our businesses, as well as the organizations that are partnering with them. Most importantly, I see it's a win, for Black businesses across the country.
Side note:
An air whooshing sound plays.
Bright upbeat music plays.
Big Tigger:
No doubt, thank you, Shea, thank you Chase, if you wanna learn more about events and Black Entrepreneurs by Chase for Business, be sure to go to jpmorganchase.com/ABE. I wanna thank all of you today for your time and your input, your insight, we'll leave you a, an opportunity for some closing remarks and we'll start with you Janell.
Janell Stephens:
First of all, thank you Chase, thank you Shea for the invite, I started with Chase when I had $100 in the bank, (mumbles) out with Chase. So, thank you for the invite, Jay, I'm looking forward to meeting with you and doing more work to help raise awareness.
Big Tigger:
Shea.
Shea Taylor:
Thank you for having us on and just being able to have this conversation and I would just say that please continue to get in touch with whoever your local Chase representatives are and we can continue that conversation and I will end by just saying that we really just appreciate Janell, her grind, her grit, we would need another five hours to really detail what awesome things that she does and her thought process and she's fun to negotiate with, I will tell you that. She's fun to negotiate with but thank you  for, for having us.
Big Tigger:
Thank you, Jay?
Jay Bailey:
I just wanna tip my cap to Chase Bank for a time when they did not negotiate, they did not negotiate on the need to be very specific and intentional in Advancing Black Pathways, Advancing Black Entrepreneurs. It takes a certain level of corporate courage to say that, "There is an issue that we have ignored for centuries and as a bank, one of the largest on the planet, we're gonna take a stand and show leadership, but not only with dollars contributed, it's by creating positions for Shea to be in the community, it's for seeking out and producing more Janells, it's supporting organizations like The Russell Center", it is a courageous stance that I think the rest of corporate America should salute but the community needs that level of courageousness from our corporate entities to make sure we're able to make a difference.
So there are times when you shouldn't negotiate and I think this is one of those times in history where we cannot negotiate on the need to provide resources to our community and to advance economics, advance learning and advance access in the Black community. So this is the time and thank you Tigger for always being part of our community, for always being a voice in our community and this is a good thing. The more that we all come together, watch out, a lot of good will come out of this level of collaboration.
Big Tigger:
Indeed, thank you for having me and I am here for it. Thank you all once again, we're gonna move on to our next topic: "Getting through Tough Money Times with Resiliency". Our featured speakers for this particular program will be none other than Dominique Wilkins, you know, I don't really say anything other than Dominique Wilkins, right? And Mark Adams, Chase regional director. I'd like to welcome my guests today, one is a nine-time NBA all-star that you absolutely know who earned the name "The Human Highlight Reel", Dominique Wilkins, what's up Niq?
Dominique Wilkins:
Hey, how you doing Tig? Good to see you, man.
Big Tigger:
Always great to see you, sir. The second is Mark Adams who serves as the regional director of the Chase Consumer Bank for Georgia and North Florida. How are you, sir?
Mark Adams:
I'm doing well, Big Tig, glad to be here with two legends this afternoon.
Big Tigger:
I'm, listen, I, you must be talking about Niq and Niq.
Side note:
All of the panelists laugh.
Big Tigger:
But I appreciate the compliment, sir. The topic we're about to dive into is really important because we know, talking about financial health is never, ever easy. We need to have these kinds of conversations though so we can prepare for when they happen. As we know, they happened for a lot of us over the last year. Today we're gonna address money management at a personal level, as well as for your business. So those of you who have a business or want to get one going, you need to pay attention. Let's start with some personal experiences, what are some of your early memories and experiences with money? Either one of you take over first.
Dominique Wilkins:
For me growing up, I grew up in very kind of a different type of situation, I had to become a young man at a very early age, I never really had a real childhood because I had become a man of the family. So, money was very important as far as saving because my mom raised eight kids by herself. So I had to start thinking as a really young adult, how I'm gonna kind of build my future on what did I wanna do for my future so at 16, I decided to leave home and went to North Carolina and that's how I kinda started my career. So I've always, was the guy who was trying to save money and really think about the future is what I do now and that would dictate where I ultimately become in the future. So it started from me very young.
Big Tigger:
Mark.
Mark Adams:
Yes, you know, a very similar story in that, I was the youngest of five kids, five boys actually and I grew up in, with very hard working parents, my mom worked in retail, my dad worked two jobs to help make ends meet and we didn't always have everything we wanted but we always had everything that we needed. And so we were blessed in that respect and so it really just taught me the value of hard work and making sure that we spend our money wisely, first focusing on the things that we need and then focusing on things that we want.
Big Tigger:
There's always a lot to be said about humble beginnings, how did some of those experiences shape your habits today? Starting again with you Mark.
Mark Adams:
For me, it again, it just taught the, taught me the value of that dollar and making sure that, not only do I spend money wisely but that I save. And so, one of the things that or one of the adages that I live by is that it's not about how much you make, it's about how much keep. And so I wanna make sure that I keep as much as, as much as I can. And so that's something that I took to me, took into my, my later years and I made a lot of mistakes along the way, the reality is, is that, especially during my college years and you sign up during freshman orientation for credit cards and...
Big Tigger:
Oh, boy!
Mark Adams:
Yeah, the next thing you know, you're in debt and you, you don't realize you gotta pay all that money back and so, so, but learned some hard lessons along the way but I think overall it really just taught me the value of making sure that I, you know, I've got a real good discipline about how I spend money.
Dominique Wilkins:
Right, right. For me it was basically my mom, my mom was a mother and a father in the household and so she was the discipline arm in our household, so she always told me, to become a young man, you gotta be able to stand on your own two feet. And that's not just as far as some of the social spot or the financial spot responsibility where you have to find out what you wanna do in life, how you wanna do it but how do you take care of your family? And I've taken care of my family for over 40 years. And so I've learned how to save enough to do what I need to do with my family but also put something away for a rainy day. And so I always was looking for different opportunities to put money into but that were safe opportunities that at the end of the day, I can see where every place my money was going. And so for me, my mom really pushed being independent and socially responsible, financial responsible and she taught me a lot and then everything I've learned about how I take care of myself, take care of my money, is through her.
Big Tigger:
Amen! He said, it's not about how much money you make, well, it is, but it's also about how much money you keep. I would find an album, maybe "Get Rich and Don't Spend it".
Side note:
All of the men giggle.
Big Tigger:
If there, it could be, if there could be a word or phrase to describe your approach about money management today, what would  that word or phrase be?
Dominique Wilkins:
I'll let you go first there, Mark.
Mark Adams:
All right, I would say discipline. It's about having a plan and then sticking to that plan and there're gonna be, they're gonna be detours along the way but if you've got a plan, you can always get back on track.
Dominique Wilkins:
Yeah, and I agree with that. Patience and discipline will always get you in a place where you can be successful. And again, you know, people always want to try to do things the fast way and as quick, it's never, I'm gonna tell you, success and really building wealth never happens overnight, it takes patience. So you gotta be willing to, to make sacrifices if you wanna get to that next level and people who have money and people who've done great things with money, those are the tangibles that they have.
Big Tigger:
Agreed. Given COVID-19 and it's financial impacts, it has helped a bunch of people and it has absolutely hurt a bunch of people. Lots of people are in a reset, rebuild or recover mindset, Dominique, what phrase would you say you are in and what are some of the things you've done to either reset, rebuild or recover your finances?
Dominique Wilkins:
Well, we've been doing a lot of reset and that's for sure because this pandemic, man is no joke. I've lost a lot of friends with this pandemic and some just recently. So, the thing is that you gotta, we're all hit with obstacles and obstacles are not meant to stop you. It's just meant to make you slow down, step back, look at your life and you find a way to get over it or around it. So you just got to find some healthy options to just kinda supplement some of the losses and some of the struggles that you've gone through and so I've been able to do that and the thing I've been able to do, and this is funny, I stay home now and build stuff. Normally I would hire somebody to do that, I do it myself. I mean, I'm serious and I just feel like you find ways to keep peace around your home or you find ways to be a sort of as far as how save. And so, I just try not to overdo things and again, to just keep the patience and just wait 'till things finally turn back over and it will turn back over, unfortunately it's just gonna take some time.
Big Tigger:
Tell me something you've built at home, I'm curious now.
Dominique Wilkins:
Well, I've built, I've built pergola in an outdoor living area. Yeah, yeah.
Big Tigger:
Okay. You got to hold DYI on, I see you.
Dominique Wilkins:
Oh, yeah, a green one I mean, it's really, really nice so, like I'm pretty good with my hands.
Big Tigger:
Okay, that's what's happening, I'll wait for the invite.
Side note:
All of the panelists laugh.
Dominique Wilkins:
I'll catch you next week.
Big Tigger:
Okay, that's (murmurs). Although COVID-19 is absolutely an unprecedented time we know that anything at any time as you just alluded to could change all of our circumstances, being prepared for the unknown can help shape our future. From a business perspective, what should business owners and entrepreneurs do to help them prepare for that rainy day? Is there anything that you did leading up to this that you are grateful now? Like something you did unknowing that this was gonna happen that it had you like, "Okay, I'm good"?
Dominique Wilkins:
Is that me or Mark?
Big Tigger:
That's you.
Dominique Wilkins:
That's for me? Okay, yeah, you know Tig, I'm always looking to do something different but one thing that I'm really big in that really helped me kinda reset some of the thoughts that I was doing, is healthcare. I've been really big in health care, dealing with diabetes, I've (mumbles) WellStar to really help people recognize that they have healthy options through diet, exercise and medication. And also I've done stuff with cancer and all these different areas to really help people deal with their issues. And I sat back sometimes and I said, you know what, I really don't have that, no problems. When I see how some of these people live with and that who are sick, who are finding, trying to find a way to lose weight or deal with their chronic disease, man, it's, it's really hard. So when I look at my life, I say my life is easy. When I get a chance to be around people like this to help them find healthy options in their life, be it through healthcare or be it through financially, I think that's my mission and kinda my calling to help people discover that.
Big Tigger:
A lot of times people say your health is your wealth. From a personal finance perspective though Mark, what can individuals do to help them prepare for and get through these tough times like the current pandemic?
Mark Adams:
Yeah, I, I think one of the things that one of my mentors would always tell me is that it's always best to repair your roof when the sun's out and when the sun is shining. And so I think, a couple of things, one, is making sure that you have emergency savings and I know that people recommend anywhere between three or six months of your income, actually having that as a quote and quote, rainy day fund is something that's important. I actually read something recently that talked about the fact that only about 40% of Americans actually have $1,000 saved that they could use for an emergency if something were to happen today and so I think one of the things that all of us need to focus on is making sure that we've got that rainy day fund in case of emergencies.
The second thing and for those of us that maybe don't have access to that cash, being able to have access to other forms of capital. And so that could be using a credit card or a line of credit and I know that there could be some people that say, "Hey, I don't want a, I don't want a credit card because I don't need it or I don't wanna go into debt" but actually having a credit card, even if it's just for emergencies is something that I would recommend to, to a lot of people. And then, again, there may be other things like leveraging the equity in your home to get a home equity line or a personal line of credit, even if you don't use it today, you know that you have it in case you need it. And so I think that's something that I would recommend for almost everyone.
Big Tigger:
Well, I personally ran up one of my...
Side note:
All of the man laugh.
Big Tigger:
I put it on auto though and it's actually helped to show a consistent paying history that's helped my credit score, that, now it's just come down below a certain percentage but…
Side note:
Tigger giggles.
Big Tigger:
...again, if you can, if you have the discipline to get one and not to use it, except for in the rainy days, it's definitely a good look. It sounds like with all the bad news, there are still some opportunities here to reset, rethink, re-up about all things. Any tools or products Chase has that can help, that help people out and make sure that they're taking the right steps to getting back  to prominence?
Mark Adams:
Absolutely, I'll tell you, we've got some great tools on our JPMorgan Chase website, we've got something actually that we've rolled out recently, called our "Financial Health Hub" and it's on our website, you can access it there and it gives you a great opportunity to get some good information around budgeting, saving, understanding how to improve and protect your credit score and much more as it relates to financial health. And so I think that's a, that's a great resource that we can offer to anyone, you don't have to be a Chase customer to be able to access some of this great information. I'd also highlight a great banking product that we have, called our "Chase Secure Banking Checking Account". And so the secure product really helps people that haven't had access to traditional banking services, be able to get access to a traditional banking account and the good news is, is that this Secure Banking product has no overdraft fees and it can help customers save money on fees on everyday transactions like paying bills or cashing checks or money orders and so it's, I think it's a great tool for those that haven't had access to traditional banking services. So, I think we've got a clip that we wanna watch that'll give us more details on that product.
Side note:
Bright upbeat music plays.
Advertiser:
There's a lot to manage in life right now. Chase Secure Banking is right there with you to help with the convenience to manage your money from the Chase Mobile App. Plus it helps you spend only what you have because you wanna get ahead of your expenses and want to get ahead in life. Chase Secure Banking, helping you get ahead. Open Chase Secure Banking account today with no minimum deposit.
Big Tigger:
Well, I wanna thank Mark and Dominique, listen, you have definitely dropped a lot of gems and a lot of jewels for people to pick up on, hopefully that will help them reset, reallocate, re-up, so to speak, remember if you wanna learn more about any of these tools, products or topics you've heard today, please check out jpmorganchase.com/RICE, R-I-C-E, before we leave, thank you, Mark, thank you, Dominique, would you like to leave them with any  last, last comments?
Mark Adams:
Absolutely, Tig. Thank you so much for hosting us today, I'm excited about the opportunity to continue this partnership and to talk about financial health and I wanna thank Dominique as well for participating and joining us in this conversation today.
Dominique Wilkins:
Yeah, I also would like to say thanks for having me on, Tigger and you guys, man, it's been great and it's always good to talk about these types of topics, when you talk about financial health, financial literacy, it's always good to give people healthy options that they can learn from and hopefully can use in the future. So thanks for having me.
Big Tigger:
Amen! Well, thanks to you, Mark Adams and Dominique Wilkins,. Listen, we are gonna head to our final topic; "Empowering the Atlanta Community through RICE". My guests for this particular portion of the show will be David Lee from the Hawks Foundation, Mathilda Lambert, a Chase Community manager and Jay Bailey, CEO of The Russell Center, welcome to you all.
Jay Bailey:
Thanks Tigger.
David Lee:
Thank you, sir.
Mathilda Lamber:
What's up?
Big Tigger:
I'm gonna ask each and every one of you to introduce yourselves individually and tell us all a little bit about yourselves, David, we'll start with you.
David Lee:
Thank you so much, pleasure to join everybody today, my title is executive vice president, External Affairs for Atlanta Hawks, State Farm Arena and Centennial Yards, I also carry a slash, which is executive director for the Atlanta Hawks Foundation, last count that's three jobs, one paycheck but I'm working on it, doing what you gotta do but thank you for having me on today.
Mathilda Lamber:
And my name is Mathilda Lambert, I'm the Atlanta-based community manager for Chase and in this role here, I provide financial health education as well as access to resources to the underserved community here in Atlanta and I've lived here for almost 30 years and when I'm not working, I am traveling somewhere new.
Jay Bailey:
And hey family, Jay Bailey, president and CEO of The Russell Center, we are building the largest center in America, dedicated to growing and scaling developing Black businesses, good to have be on here with you Tigger, David and Mathilda, I look forward to a real good conversation.
David Lee:
Indeed.
Big Tigger:
Indeed. In this last session, let's talk about how your different organizations are helping the Atlanta community thrive with financial support, resources and tool. Jay, we'll start with you, as the CEO of The Russell Center, tell us how this center is going to empower the Atlanta community to thrive and strive for financial success.
Jay Bailey:
One of the things that makes us really special, is the, the building that we're sitting in at 54,000 square feet, it makes it the largest center in America doing this work. But it was built by one of the most prolific entrepreneurs this city has ever produced, in H.J. Russell. It's all about access; access to capital access, to community, access to networks, access to resources. We're looking to bring all the best resources in the world under one roof. And that's why the partnership with Chase is so important for our companies to have access to the funding, the knowledge, the information necessary to thrive in a way, where traditionally Black businesses have been shut out, this becomes the safe space to fail and fly where they're all brought in. It's about belonging, Tigger and having a safe space for our companies, to know that all things are possible. I'm wearing a shirt by one of our companies that says "Believe" because our mission, is every time a business walks through our door, for everything in the world that told them that things were not possible outside of those doors as soon as they cross in, they know that everything is possible and they believe that their dreams, their ideas, their businesses can survive, can win, can thrive.
Big Tigger:
That sounds awesome. David, lots of us know all about what's happening on the court but not off the court. Please tell us more about the Hawks Foundation and it's mission to support the Atlanta community.
David Lee:
Well, I appreciate you, thank you so much and it's great to be on this panel with the incredible work being done by my, my colleagues. Listen, Hawks Foundation is really focused on a very basic principle, which has been challenging this past year but we start from a basis of, we wanna build bridges through basketball, right? And most folks will understand that in ways that we are most visible and most physically felt as a result of the 28 courts we've renovated around Metro Atlanta or the various basketball programs that we have delivered across the community, many of those are often at no cost to those young players so that they have a chance to develop, so that young women can see themselves progressing towards the best version of themselves through basketball that they can and then we put a lot of resources behind coaching development because quite honestly, the coach's touch on a player is very key to their ability to grow and learn.
And so we, we focused in those areas but with always an eye on the community and understanding what's going on is a critical component to what "Building Bridges Though Basketball" means. No more so than this year, have we seen a challenge within the community between the global pandemic, between hundreds of thousands of lives nationally being taken and then thousands in Metro, Atlanta and Georgia, an economic shutdown of a scale of which we've not seen since the II World War, widespread racial social injustice and economic inequality and the reckoning associated with that and then critically important in an election year when access to a safe and efficient way to vote became a priority within our organization, all of that fell within our domain of trying to solve those issues.
And so, food insecurity and working on voting and attempting to work in ways to empower the community differently, so that these issues do not affect us long-term we can at least get after these systemic problems, that's the work that our organization has taken on through the Hawks Foundation. We couldn't be more proud but quite honestly I'm also excited in the, and elated that we're not alone. And that's why our partnership with Chase, our partnership with Russell Center is so key to addressing broadly and through plans and programs that are more than one organization or one entity response. And so we have, there's a, there's a, a strategy to accelerate these things as a result of those partnerships and that's what we focus on because it's, it's so much easier to solve and work within community with the community and doing that with partners who believe deeply in that work. And so that's what the foundation has been doing for all years and that's what we'll continue to do.
Big Tigger:
Well, personally as a Fulton County resident, I wanna thank the Hawks for opening the building up for voting because them lines was not playing and that was one of the easiest, nicest ways to vote ever.
David Lee:
Oh, well, thank you.
Big Tigger:
I appreciated it.
David Lee:
Hats off to our organization and all the effort from frontline employees, to full-time, to executives and our coach who was there on day one to greet our people, so thank you for voting.
Big Tigger:
No doubt. Chase is being intentional about investing in this Atlanta community, Mathilda, what are some of the financial resources that Chase is providing to Atlanta entrepreneurs?
Mathilda Lamber:
Thank you so much for that question, Tigger Chase has recently committed $2.5 million to the Ascend 2020 program and that is specifically to support minority-owned small businesses. And within that, Chase also announced a number of brands dedicated to the Atlanta community totally in over $640,000. And specifically from that dollar amount, $290,000 will be in the form of a grant going to the Ascend Atlanta program at Morehouse College's Entrepreneurship Center and that goes to help entrepreneurs navigate the COVID environment 'cause we all know that that's been really, really tough. And then $250,000 is actually going to go to The Russell Center's Access to Capital for Entrepreneurs program, which is going to allow them the capital to respond to the immediate needs of our community and then lastly, $100,000 is going to go towards the Atlanta Wealth Building Initiative, which is going to open the doors for Atlanta business owners to take advantage of contracting opportunities. So those are just one of the many ways that we are providing opportunities for Atlanta entrepreneurs.
Big Tigger: This sounds like a win-win collaboration happening right now. How's Chase gonna partner with The Russell Center to provide these resources for people in Atlanta 'cause it sounds like, this is, I feel like I need to start a new business now?
Mathilda Lamber:
You should...I mean...
David Lee:
That's right.
Mathilda Lamber:
You definitely should and The Russell Center is the place for you to come and join us. But our goal with this partnership is really just to create a center of economic empowerment, where you leave feeling inspired and encouraged than when you arrived. So Tigger if you wanna start a business, come and see us at The Russell Center but we recently actually just hired two business consultants that will serve as mentors and coaches to the Black and Latinx community specifically and they're actually gonna spend some time operating out of the new Chase Lounge to provide guidance and access to resources. And in addition to that, what you can also expect in the future, are curated events hosted by myself as the community manager, as well as our business consultants, both virtually and in person, so of course in-person later on in the year hopefully, fingers crossed with topics centered around credit, access to capital, steps towards home ownership and so much more. So I'll pass it on over to Jay to answer the rest of the question.
Jay Bailey:
And I think that, Tigger it's, it's commendable what Chase and the Hawks are doing in a real way. To see that Chase has dedicated employees to be a part of the community, for the Hawks to make investments in the community that are lasting. Black businesses, they experience real challenges and they need real time solutions and to have a Mathilda available to them when they need help and the business bankers that they've made available, when they need help. Again, Atlanta, for everything that I love about my city, we have some real issues. We are the worst country, city in the country when it comes to income inequality, we lead the country when we talk about income immobility, a child born into poverty in Atlanta has less than a 4% chance of reaching the middle class.
All of the data supports that the fastest way that you can close the wealth gap, create jobs, create revenue, increase household wealth and create hope in a community, is through the businesses that you support. And so with The Russell Center at this 54,000 square feet, literally we are that beacon on a hill that's been here for over 74 years telling the community that things are possible. So to have a Mathilda, to have a David right down the street, I think Atlanta is poised to do something that Silicon Valley, Cambridge, the research triangle, Austin or Nashville could not make innovation work for all people and make it inclusive. Something special is happening in this city right now and if we all come together and collaborate, we have the opportunity to create something that history will never forget and create the type of businesses that are rooted in community in a way that we've never seen before and with strong partners like the Atlanta Hawks and Chase Bank, we're well on our way.
Big Tigger:
Amen! It sounds like an amazing collaboration. David, speaking of collaborations, one of the things that lots of people took note of, an ongoing thing that was Hawks HBCU night where we recognize Historically Black Colleges and Universities, as well as the National Pan-Hellenic Council, aka the "Divine Nine", why is investing in the younger generation of Atlanta so important for the Hawks?
David Lee:
Great question and y'all are gonna have to forgive me but let's, let's recognize part of what role we all play as a result of our experiences, not only in Atlanta but many folks who have graduated from our HBCUs and nowhere has it been more on display and more prominent, than obviously what has occurred within the last several months and Kamala stepping into the VP's role as a result of having attended Howard University is fantastic. It is absolutely vital that we continue to be and we display ourselves as a community asset. There's no running from that responsibility, it is something we embrace, we enjoy it, it is part of our DNA but we also recognize we've got a powerful platform as a result, to do something about that and recognize and facilitate something positive in the sense of changing the world.
And so, an HBCU night for us is not, that, that is not an activation or promotion in and of itself just to do something on one night, it is an important and embedded principle inside of our organization. We recognize how important our fan base is in general, we recognize the value of our youth in terms of developing them and ensuring that future generations have habits and beliefs that they believe that they can affect their children's children. So there's a, there's a deeper understanding and purpose to all of this, whether it's been, as we discussed earlier, voting or it's been stepped into issues on food insecurity or partnering with Russell Center, it is important that we are setting an example of not just entertaining but focus in a way that shows that we are trying to positively move and improve our neighbors' experience and that they do not stay in a position as a result of the zip code they're born in. So how we recognize and empower the "Divine Nine" and the influence of our sororities and fraternities, is super important. It's deeply embedded inside of our culture, it's celebrated in our community broadly and quite honestly, given the, the basis of what constitutes our player, our performers, the people who drive this industry, 80% strong, I think it's an appropriate response that we embrace the very community that has helped build this business.
And so whether it's been on a basis of recognizing that African-American heritage or creating awareness around Historically Black Colleges and Universities and the strength of the alumni who come out of them and the impact they make in the world, that is a globally important, relevant opportunity for us to make certain we take our leadership on that and it's only fitting that we celebrate that heritage, that culture and that positive, positive phenomenal legacy that we contribute. And so, quite, quite frankly, it's a, it's both privilege and honor and responsibility for us to continue to do that type of work and we will.
Big Tigger:
Agreed, now I'd just like to give you, the Hawks their props because they were doing it before it was in style to do it.
David Lee:
It's interesting, right?
Side note:
Tigger laughs.
David Lee:
It's kinda interesting where it's a little bit more comfortable where folks wanna talk about these things now, when most of us have. Yeah, you're right.
Jay Bailey:
You know what, what would happen on this very day that I received some Hawks swag and David on your phone, what you're talking about, Tigger, an NBA team, they step up when it's, when there're voting issues they have discussions about vaccine distribution but then they honor one of our greatest heroes in our city in the collars of his fraternity, Alpha Phi Alpha. (murmurs) the heart of the kinda team that we have here, that they're not just here to play basketball...
David Lee:
Yeah, no, Jay, thank you, it is not, you're right. It is, so it's very easy for people to see timing of things coming out and believe that it's a reaction to something as opposed to recognition that this is strategy. That jersey effort with Nike began over 2 1/2 years ago, that conversation with Dr. King, with the leaders on the, with inside the King Center to make certain we embedded properly and recognize the involvement in a way that brought, it advanced the ideals and told the story to a fresh and new audience in a way that perhaps those younger people haven't heard it but it, but none of that is by mistake, it is not a knee-jerk reaction, it is intentional, it is focused and, and, and Tigger, I appreciate your, your point on this because quite honestly, it's hard being first, right? You tend to take a little bit of, "Well, what are y'all doing" when we announce things but it seems like as a result of we've gotten used to it for so long, that it's no longer, there are some times when I question, why are we the first when we announced that we do a, a refinance deal of, not in substantial money with a Black bank consortium and we're the first North American sports team to do that, how does that happen in 2020? Like why is that our conversation? But as long as those things are out there, I guess that, what I'll conclude with, is there are no, there will be no barriers that we will allow inside of our organization to prevent us from doing the right thing.
Big Tigger:
Individually, what do you hope these initiatives, resources and commitments will be able to accomplish in the Atlanta community? Mathilda, we'll start with you.
Mathilda Lamber:
I just hope that it brings people together and it shows that anything's possible. I remember the first time that I actually went into The Russell Center and I had a conversation with Jay Bailey, I left there shortly much more inspired than when I arrived. So just us having the Chase Lounge there and the partnership with The Russell Center and also the partnership with the Hawks and that synergy, I just, really my hope is that it just brings inspiration to the community.
Big Tigger:
Okay, David.
David Lee:
I think we covered it and Mathilda wrapped it up beautifully. The, here's the thing, these are not finish line goals. I liken it to what are, the… Obviously, we would all love to see us raise a championship trophy but I must say that there is no restriction or governor on our ability to accomplish championship level performance on behalf of the community every single year. In much the same way that our coach and GM and our ownership and Steve view, if we win, when we win a trophy, we're immediately back to work that very next day, there is no resting on laurels. This organization feels very much bent on attempting to find ways to continue to improve.
Big Tigger:
Amen! Come on Pastor Lee!
Side note:
All of the panelists laugh.
Big Tigger:
Finally, Jay.
Jay Bailey:
I think what David said about talent was brilliant. We lose GDP every year because the brilliance that occurs on the South side of the tracks, never reaches the marketplace. None of you guys can tell me or show me somebody who is innovative on the planet, than a single mother with two kids, making $17,000 a year. The way that she thinks, the way that she problem-solves, the way that she sees the world and is still able to smile with less, literally the heart of an entrepreneur. And I'm a firm believer guys, you can tell me all the brilliance that's in Buckhead in Atlanta and I think the only difference between Buckhead and Bankhead, is access, opportunity and exposure and that's it. And where we wanna live with The Russell Center is literally at the nexus of access, opportunity and exposure, bringing the best resources in the world and giving our community access to them. I think they are tremendous things and when you talk about exposure, David, what if we put the same amount of effort into finding the next H.J. Russell, as we did the next Trae Young and we took that talent and nurtured it and cultivated it and trained it? The kind of economic energy that will come out of our communities, we've already seen it; billion dollar valuations by companies that are absolutely undergirded by our content. It's just time for us now to just funnel and channel and weaponize all of the brilliance and the beauty that we see everyday walking on our streets that doesn't believe that their ideas matter. This center is really about our community knowing without a shadow of a doubt, that their ideas matter and this is exceedingly indeed the safe space for them to fail and fly, for them to say, "I've got a dream" and also to believe that dream is possible. And it's amazing that we have this, this congregation, Atlanta is it. And to have Chase Bank stepping up the way that they have, the Hawks stepping up the way that they have and even you Tigger, always being available to the community to lend your voice and your influence to see change happen, the best is yet to come.
Big Tigger:
Well, I'd like to thank Mathilda, David and Jay for this last portion of the conversation and all our guests from today's live stream. The top three things you should take from today's webcast Atlanta is, one, Chase and The Russell Center are partnering to bring resources to help address some of the persistent challenges, facing the Black community. Two, entrepreneurship is the lifeblood of our economy and the most common path to fulfilling the American dream. And three, the center will allow us to go beyond entrepreneurship and drive engagement and make a difference in the Atlanta community. To learn more about this partnership and other resources we discussed today, go to jpmorganchase.com/RICE, that's R-I-C-E. Once again, my name is Big Tigger, thank you for joining us today and we'll see you at The Russell Center.
END
You can find this broadcast and many more on our Chase YouTube.
More on The Russell Center
The first innovation space of its kind in Georgia, The Russell Center is part incubator and part museum — a high-energy center with community-minded goals: To drive diversity, inspiration and collaboration among Atlanta's thought leaders, share under-told stories of Black entrepreneurs, and offer access to space, resources, networks, mentorship and more.
The Russell Center recently changed its name to RICE (from RCIE) to put more focus on the reason it was built: to serve as Atlanta's home for Black entrepreneurs.
Interested in learning more about The Russell Center?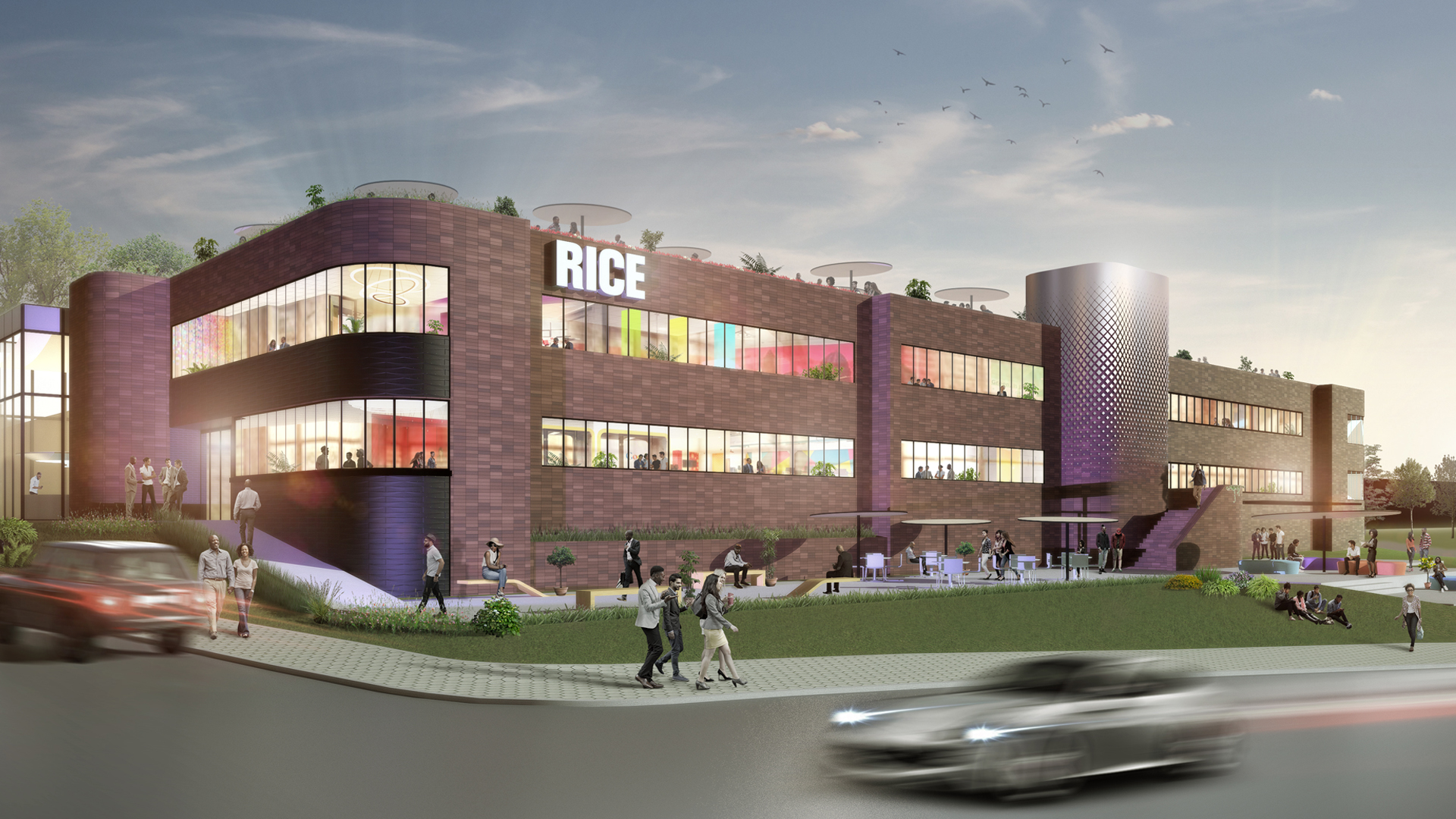 Resources
Keep moving toward your best financial life with these helpful resources.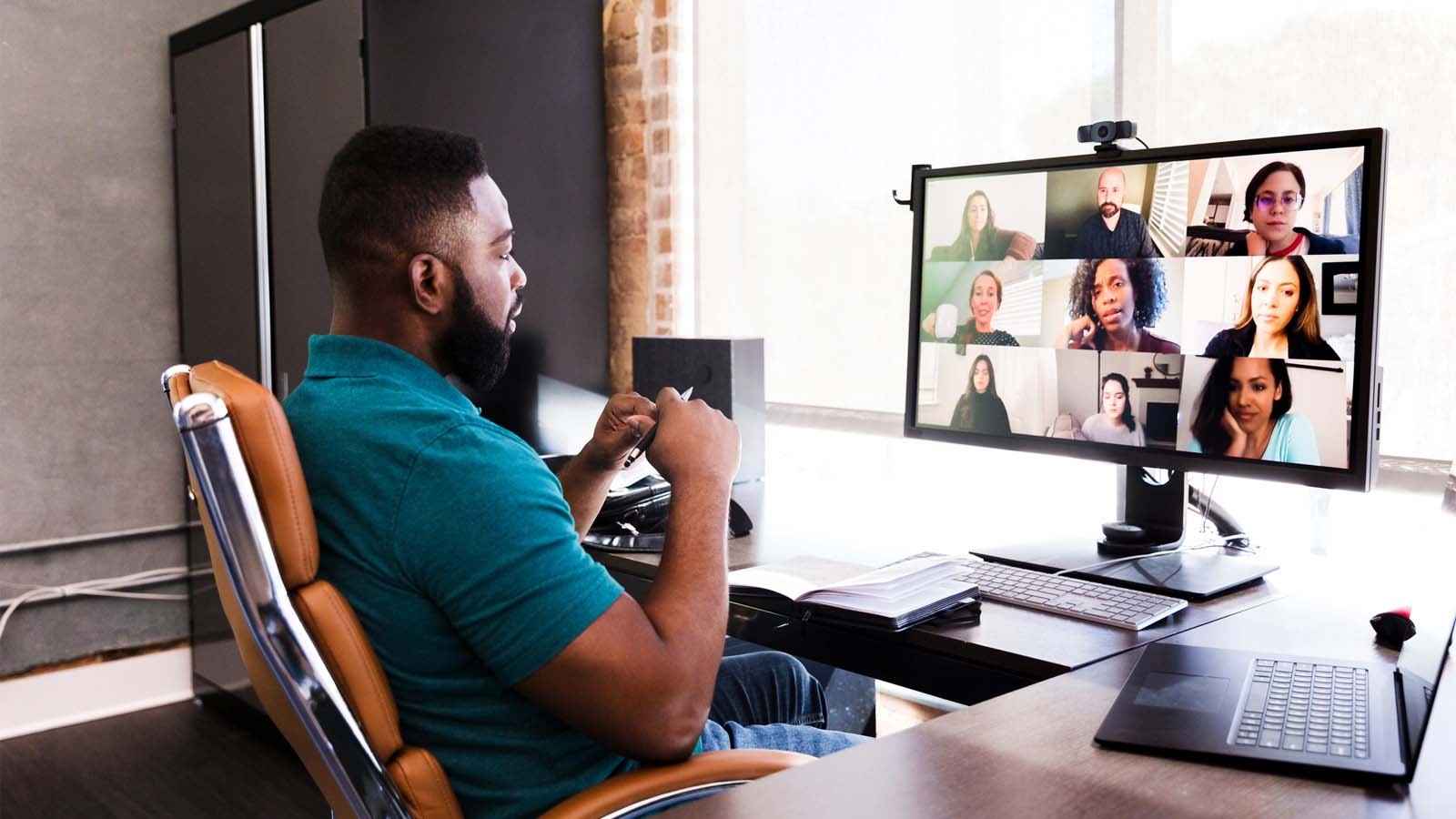 Live in Georgia? Join local Chase Chats, home lending seminars and business workshops hosted by one of our Chase Community Manager's in Atlanta.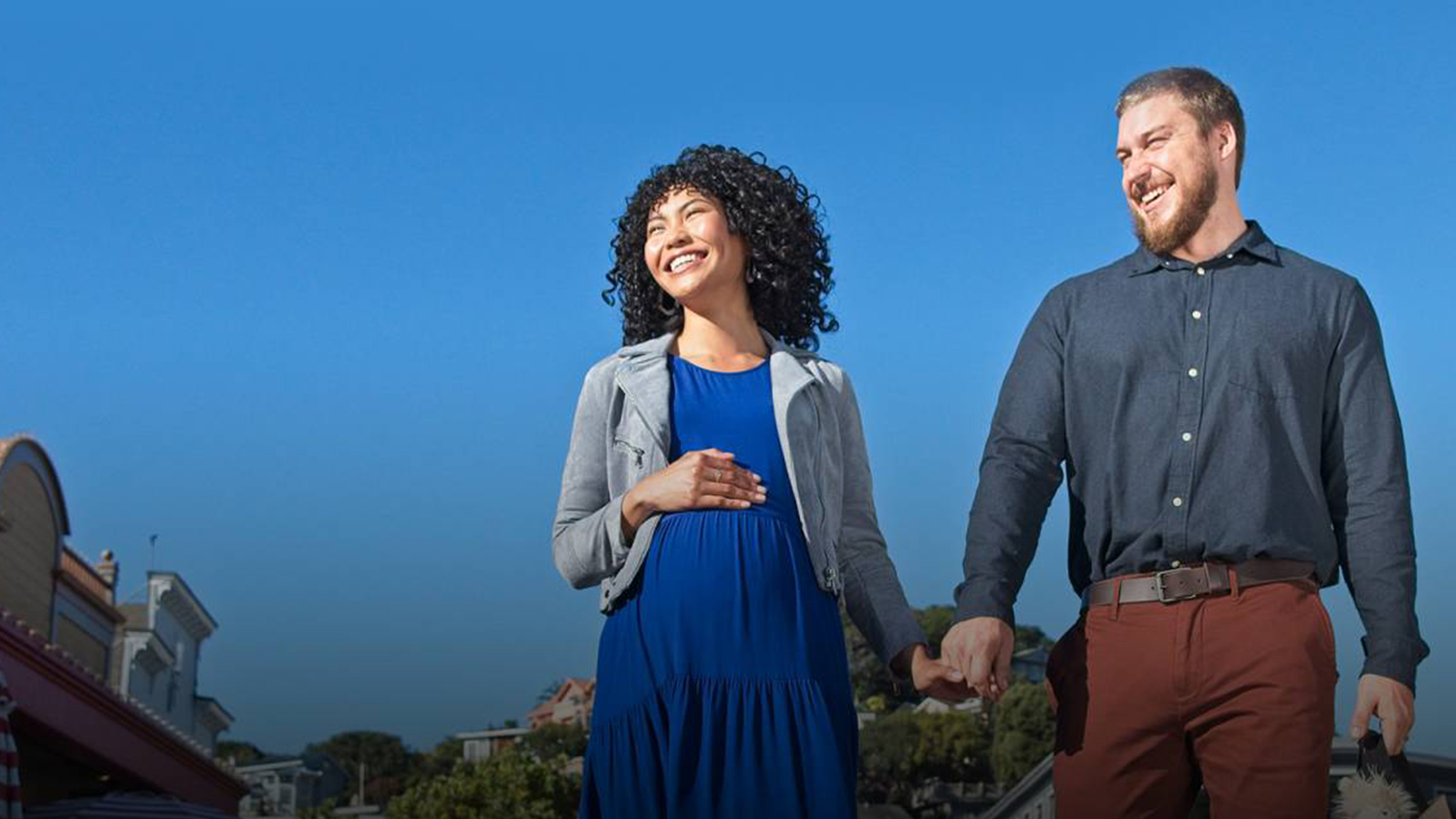 Take control of your financial future, with tips and tools for saving, budgeting and beyond.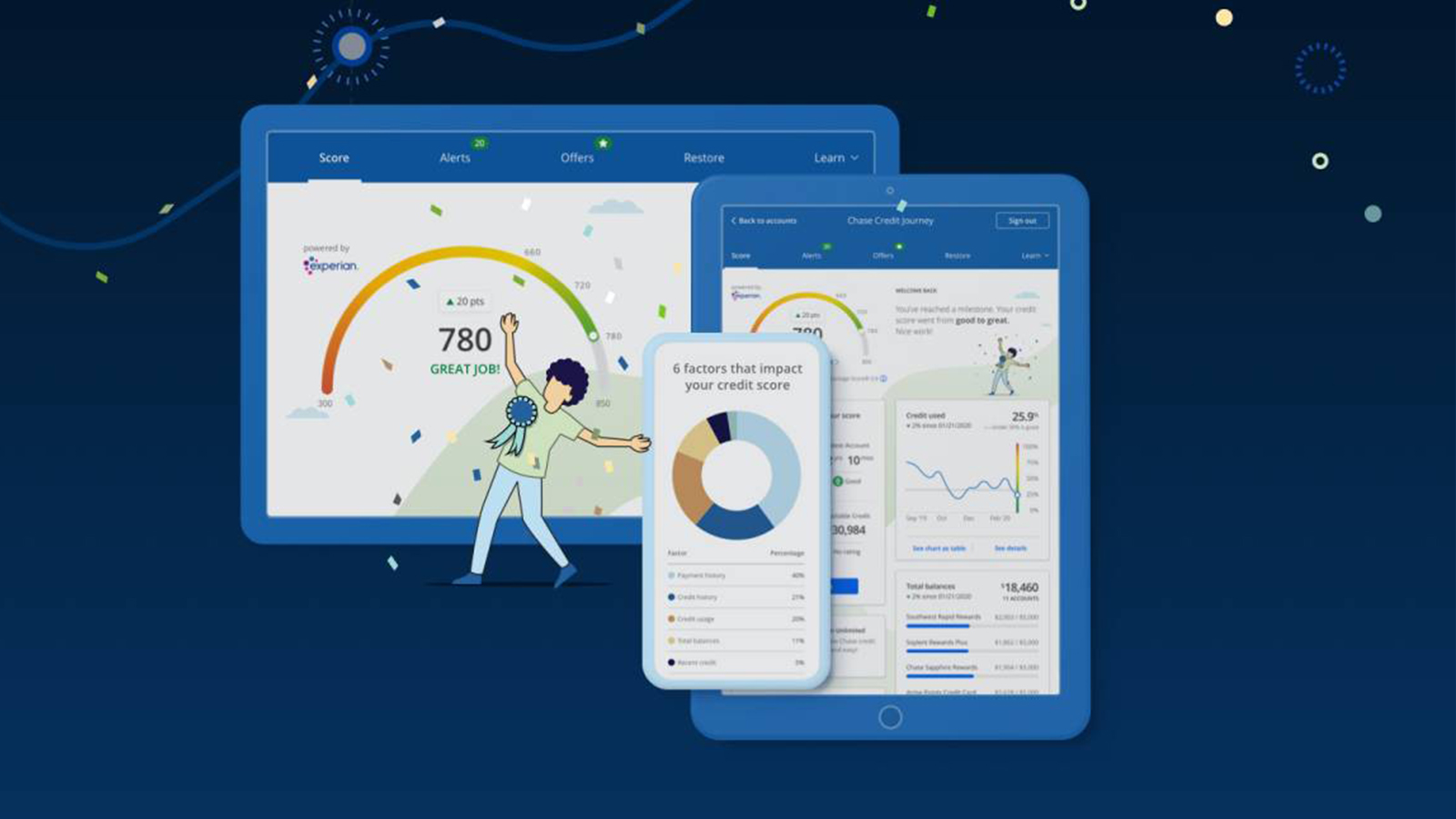 Understand how credit works and discover ways to help increase your credit score at no cost.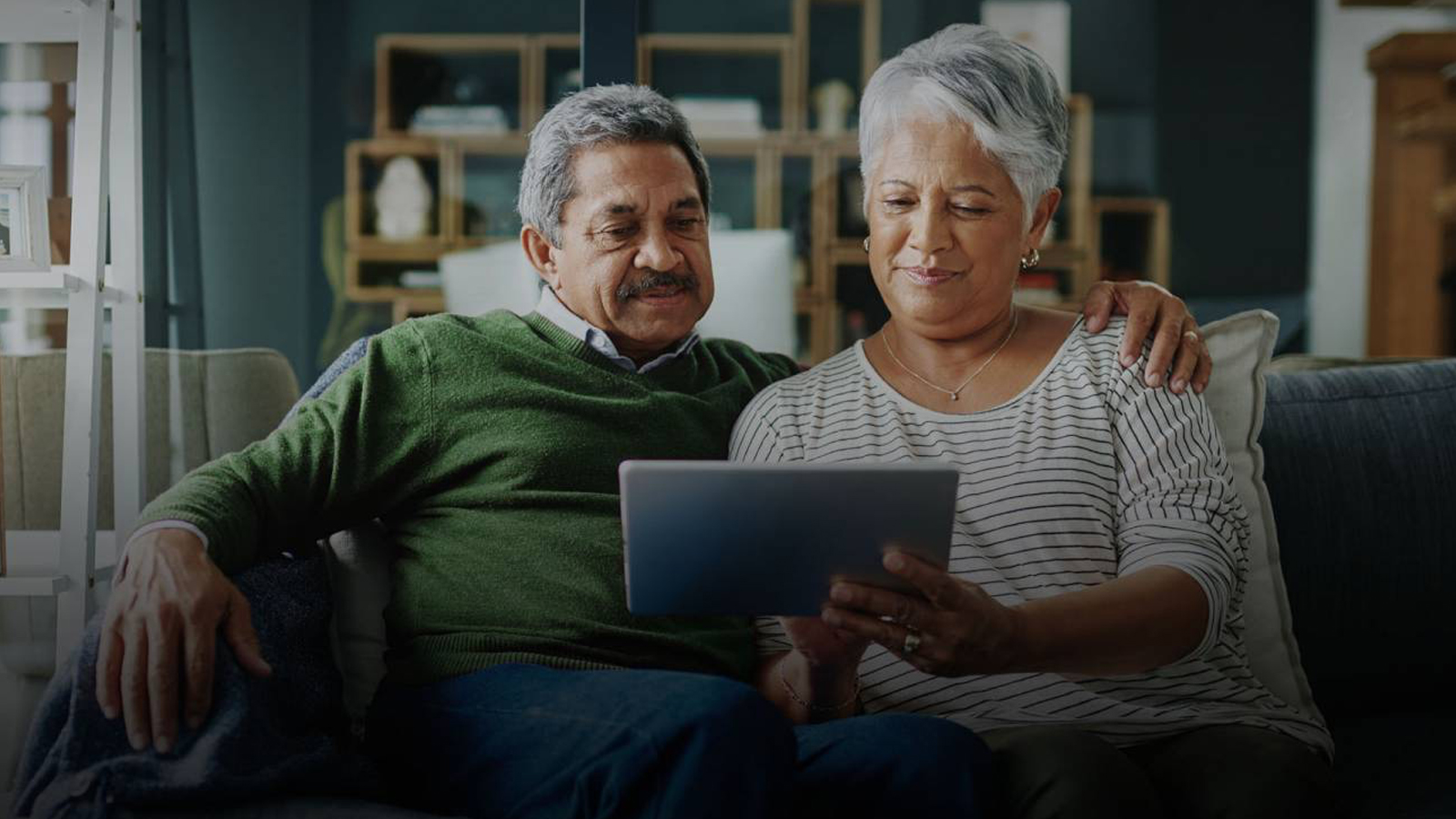 Explore steps you can take to help identify and avoid financial abuse.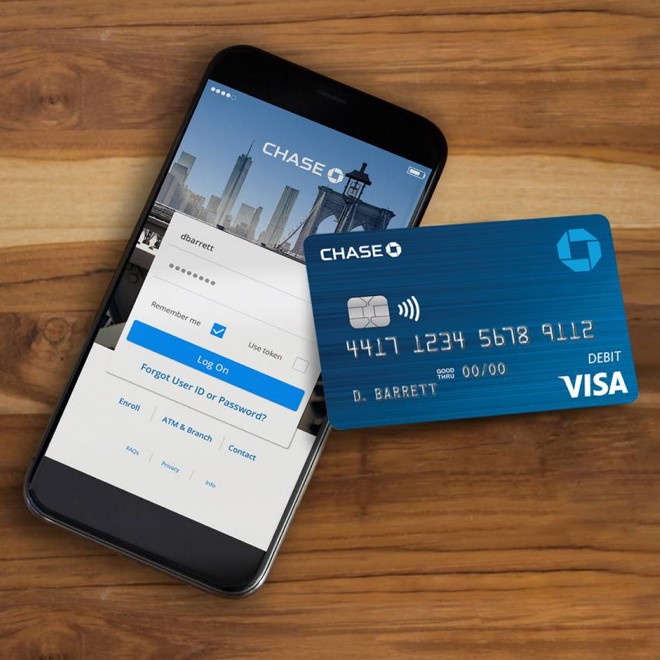 Chase Secure Banking: A simple checking account with no overdraft fees.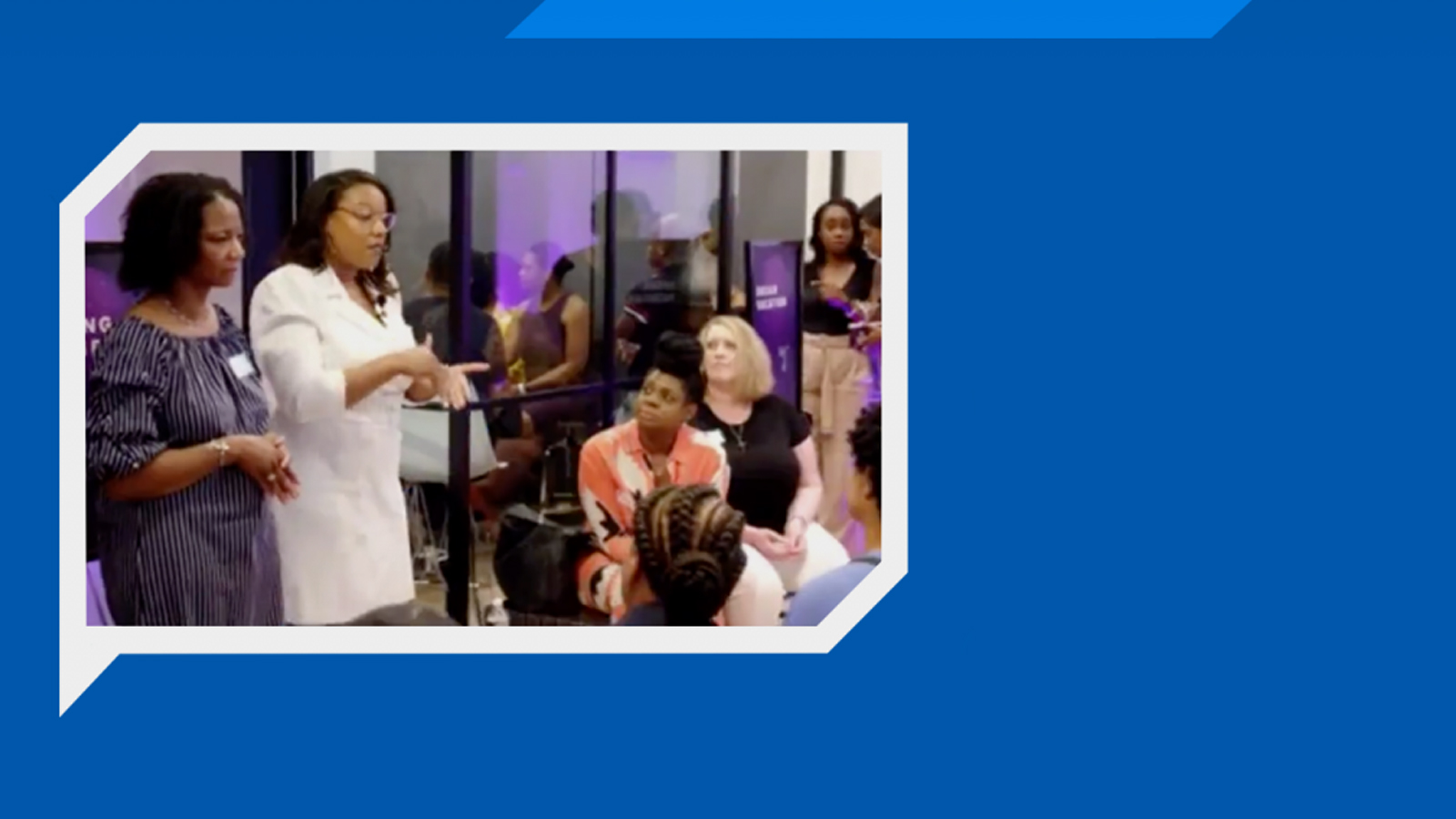 Watch our Chase Chats webcasts—open conversations about how to make the most of your money.

JPMorgan Chase & Co., N.A. Member FDIC.