Educational courses
Advancing Black Entrepreneurs by Chase for Business is partnering with Black Enterprise, the National Urban League, the U.S. Black Chambers, the National Minority Supplier Development Council, and the Boss Network to help Black-owned businesses grow and scale.
Together, we've created an educational program specifically for Black business owners on topics that are vital to business growth and sustainability. These 90-minute guided sessions are focused on how business owners can address immediate and long-term financial needs and build resiliency.
Session six: Windows of Opportunity
How to discover capital and networking opportunities
In this 90-minute guided digital session, you'll learn how to:
Define supplier diversity and apply those findings to your business

Standout during the procurement stage and navigate the challenges of government contracting

Access corporate supplier diversity programs for future partnerships

Plan for certification and use it to your advantage

Nurture your relationships with government organizations and corporate businesses
Session five: Marketing in a Digital World
How to get noticed and build community online
This 90 – minute guided digital session will cover the following topics: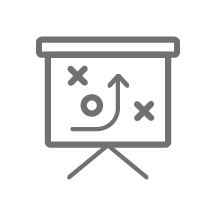 Position your business to stand out in a saturated marketplace
Integrate effective strategies for targeting your core audience
Maximize your digital reach across your website, mobile apps, social media
Plan, measure and optimize the impact of your digital marketing
Session four: Your Next-Level Business
How to build a foundation that lasts
In this 90-minute guided digital session, you'll learn how to: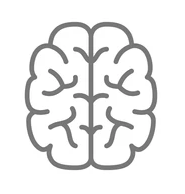 Think like an entrepreneur to help you find new opportunities and think bigger about what's possible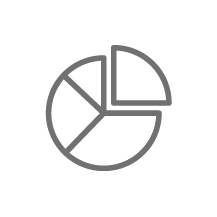 Establish a foundation for sustainable business growth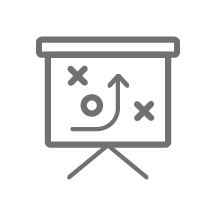 Develop agility and resilience to help your business navigate challenges
Put people first to help you be a better leader for your business
Session three: Navigating Your Cash Flow
How to use cash flow to maximize your business's success
In this 90-minute guided digital session, you'll learn how to:
Visualize a year of cash inflows and outflows to identify opportunities for improvement
Analyze your inventory and vendor relationships to decrease unnecessary expenses
Communicate with customers to effectively collect payments and broaden your base
Navigate slow times in your sales cycle throughout the year
Session two: The Power of Capital
How to fuel the growth of your business
In this 90-minute guided digital session, you'll learn how to: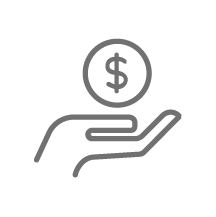 Understand the different capital options for your business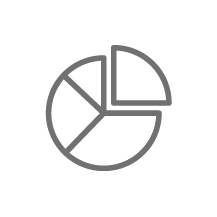 Find what financial data is important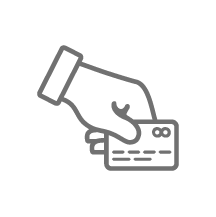 Recognize your credit options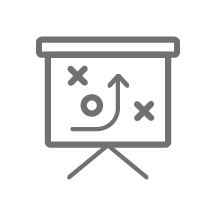 Confirm when your business needs to borrow
Session one: Reclaim the future
How your business can rise to the challenges of COVID-19
In this 90-minute guided digital session, you'll learn how to:
Make effective bookkeeping
a top priority
Pivot your business model in
this new economic environment
Help your customers feel
confident and safe
Develop contingency plans
for the future
Meet our partners
Together, we're working to provide eligible businesses with access to advice and resources to help you succeed for the long term.
Each session, offered at no cost, will be led by experts from our partner organizations, which collectively have served the Black community for more than 50 years.
Chase for Business recognizes that the success and growth of Black-owned businesses isn't just important for Black communities — it's important for our entire country.
Click on one of our partners below to register for the latest courses:
For informational/educational purposes only: The views expressed in this article may differ from those of other employees and departments of JPMorgan Chase & Co. Views and strategies described may not be appropriate for everyone and are not intended as specific advice/recommendation for any individual. Information has been obtained from sources believed to be reliable, but JPMorgan Chase & Co. or its affiliates and/or subsidiaries do not warrant its completeness or accuracy. You should carefully consider your needs and objectives before making any decisions and consult the appropriate professional(s). Outlooks and past performance are not guarantees of future results.