Overview
We are uniquely positioned to marshal our resources to help address some of the persistent challenges facing the Black community. Everyone deserves the opportunity to participate in economic growth. That's why we are providing more support for the Black community in pursuit of educational, career, business and personal financial success.
Structural barriers in the U.S. have created profound racial inequalities, made worse by the COVID-19 pandemic. The racial wealth gap puts a strain on families' economic mobility and restricts the U.S. economy.
As a firm, we are harnessing our expertise in business, policy and philanthropy and have initially committed $30 billion by the end of 2025 to drive an inclusive recovery, support employees and break down barriers of systemic racism.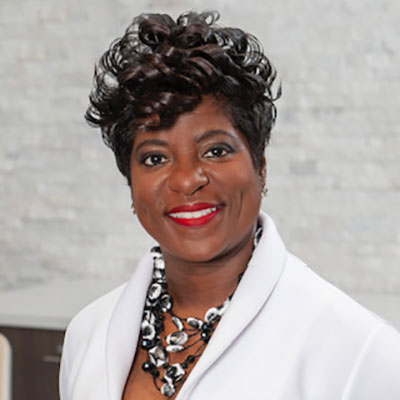 "For far too long, Black communities have faced profound challenges and inequality due to systemic racial barriers. At JPMorgan Chase, we recognize our responsibility as one of the world's largest banks to address these disparities and are harnessing our expertise in business, policy, data and philanthropy to empower Black communities around the world.
Through Advancing Black Pathways, we're supporting Black individuals, households and entrepreneurs so they too can share fully in economic growth."
_______
Byna Elliott, Head of Advancing Black Pathways
More About Advancing Black Pathways