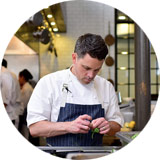 How We're Helping Our Clients and Businesses
We've always been committed to helping support the diverse financial needs of our corporate and institutional clients, as well as our small business customers. Throughout history, we've been there to provide loans, capital and liquidity — in good times and bad.
Corporate and Institutional Clients
We're taking significant action to support businesses of all sizes, and state and local governments, during this current crisis. That includes extending credit for working capital and general corporate purposes, waiving and refunding fees for many clients in need, servicing clients with additional credit through revolving facilities and more.
Visit jpmorgan.com/global/insights/coronavirus-update for the latest perspectives and updates from the Corporate & Investment Bank.
The CARES Act
The Coronavirus Aid Relief and Economic Security (CARES) Act was signed into law on March 27, 2020, providing $2.2 trillion in emergency assistance for individuals and businesses in the U.S. affected by COVID-19. The CARES Act includes:
Small businesses: The Small Business Administration (SBA) Paycheck Protection Program
Mid-size businesses: Federal Reserve programs and facilities supported by Treasury loans, loan guarantees and investments
Air carrier, air cargo or essential security services: Direct loans and loan guarantees from Treasury
Healthcare providers: Reimbursements for necessary healthcare-related expenses or lost revenues because of COVID-19
Municipalities, states and other eligible businesses: Federal Reserve programs and facilities supported by Treasury loans, loan guarantees and investments
Visit jpmorgan.com/covid-19 to learn about the CARES Act and the resources, updates on lending assistance, analysis and insights we're providing to help our corporate and institutional clients manage the impact of COVID-19.
Small Business Customers
For many small businesses, cash flow and access to capital are vital to their short- and long-term success. JPMorgan Chase Institute research shows that 50 percent of small businesses have less than 15 cash buffer days, meaning the small business economy could be significantly disrupted by the current climate.
We're Here to Help
We're deploying millions of dollars to support vulnerable and underserved small businesses in the U.S. and around the world through our community partners.

SBA Paycheck Protection Program
We're helping to implement the SBA's program designed to provide small businesses access to capital for payroll and other overhead costs.
Keeping You Informed
Review our latest news, insights and information on COVID-19 and how to navigate through economic uncertainty.