As the world faces the health and economic consequences of COVID-19, JPMorgan Chase is working to bring the full force of our core business and expertise to support our communities, employees, clients and customers affected by this unprecedented global crisis. These are challenging times — and we're here to help.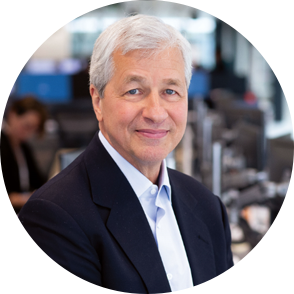 "Everyone is affected by the COVID-19 crisis — from our colleagues, families and communities to our customers, clients and partners. That is why our firm is stepping up to help address immediate humanitarian needs and long-term economic challenges posed by this global pandemic. During crises such as these, it's important for us all to come together — and for our firm to harness its resources to assist those who need help the most."
_______
Jamie Dimon, Chairman and CEO, JPMorgan Chase & Co.
Our Firmwide Approach
COVID-19 struck communities around the world hard and fast. That's why we're also responding quickly to provide resources, services and support to those affected by this unprecedented crisis.
Keeping You Informed
Review our latest news, insights and information on COVID-19 and how to navigate through economic uncertainty.