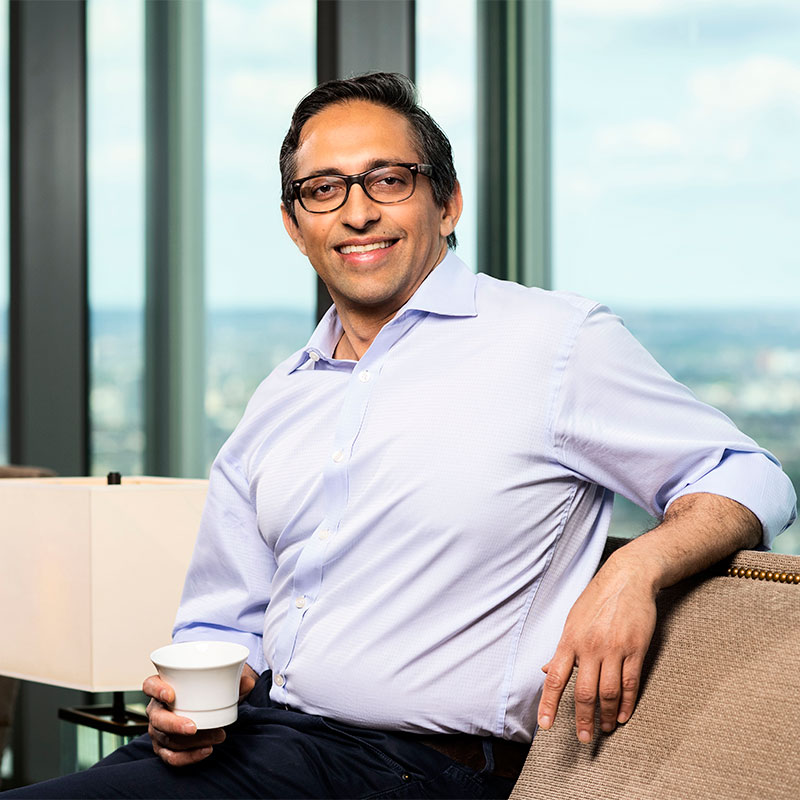 Sanoke Viswanathan is the Chief Strategy and Growth Officer of JPMorgan Chase and Chief Executive Officer of International Consumer Banking. He is a member of the firm's Operating Committee. Viswanathan oversees Corporate Strategy, Corporate Business Development, and a firmwide Business Accelerator, in addition to spearheading the international expansion of consumer banking activities.
Previously, Viswanathan was Chief Administrative Officer of the Corporate and Investment Bank, overseeing Technology, Operations, Data and Analytics, Artificial Intelligence Research and Emerging Technologies. He started his career in JPMorgan Chase in 2010 as head of Corporate Strategy.
Prior to joining JPMorgan Chase, Viswanathan was a partner at McKinsey & Co, and co-head of their global corporate and investment banking practice. He served financial institutions in Asia, Europe and North America on strategy, organization and risk management topics.
Viswanathan holds an MBA from the Indian Institute of Management, Ahmedabad, and a Bachelors in Mechanical Engineering from the Indian Institute of Technology, Chennai.