Overview
Morgan Health is focused on improving the quality, efficiency, and equity of employer-sponsored healthcare. We will focus initially on JPMorgan Chase employees and families, but we will work with a range of healthcare experts and partners, including provider groups, health plans, employers, and other organizations that are advancing in healthcare system improvements. Morgan Health will focus on three areas:
Accelerate health system improvement through $250 million capital allocation. The organization will initially deploy up to $250 million in promising healthcare solutions and overall system improvements for the benefit of JPMorgan Chase employees and broader employer sponsored healthcare system.
Enhance JPMorgan Chase employee health benefits through strategic initiatives. Morgan Health and the JPMorgan Chase Benefits team will work collaboratively with leading healthcare organizations to improve care for its U.S.-based employees and dependents and ultimately articulating models for other employers looking to improve healthcare.
Promote healthcare equity in the communities we serve. Health disparities not only impact different communities, but also limit gains in quality of care and health for the broader population. Morgan Health will focus on health equity within the firm's employee base as well as within the communities it serves.
The business unit will be led by Dan Mendelson, CEO of Morgan Health, reporting to Peter Scher, Vice Chairman of JPMorgan Chase & Co. and a member of the firm's Operating Committee.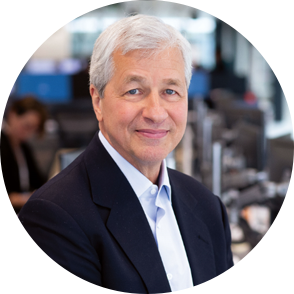 "We need to try to make the U.S. healthcare system work better. We have the best healthcare in the world in terms of doctors, hospitals, pharmaceutical and medical device companies, but we certainly do not have the best outcomes. Many of our problems have been around for a long time and are not aging well. There are ways we can make significant improvements and we intend to take a disciplined approach to solving some of these issues in a meaningful way."
_______
Jamie Dimon, Chairman and CEO, JPMorgan Chase & Co.