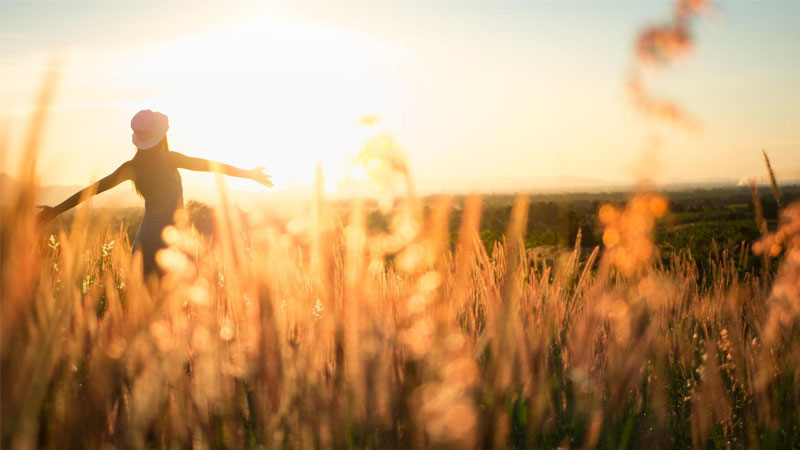 Stories
A Year of Positive Economic Thinking?
A new survey of over 2,600 American business leaders suggest we might be in for a sunny financial future.
Originally published by OZY on March 1, 2018.
It's natural to be nervous about the future, because unknowns can be scary. And even though we can't predict everything about the year ahead, many of America's business leaders have a rosy outlook where the economy is concerned.
A new survey from JPMorgan Chase reports that 89 percent of midsize American businesses are now optimistic about the U.S. economy—an all-time high since the survey began in 2011.
JPMorgan Chase's just-released 2018 Business Leaders Outlook study, which surveyed more than 2,600 executives from small and midsize American enterprises, returned its most upbeat responses since the annual report launched eight years ago. (At least some of the credit, the survey found, goes to regulatory reform and corporate tax cuts.)
The results are significant. In fact, according to JPMorgan Chase Senior Economist Jim Glassman, 2018 is shaping up to be a positive year for businesses.
"Both the United States and global economies are on a synchronized growth track."
Jim Glassman, JPMorgan Chase
"Both the United States and global economies are on a synchronized growth track, and we're entering 2018 in a sweet spot," Glassman says from his New York office. "Business confidence is trending upwards and leaders are feeling very optimistic, thanks also in part to recent regulatory and tax reform taking hold."
Glassman's buoyancy reflects a palpable tide of confidence in the report's findings, where 76 percent of midsize businesses claimed they would raise wages this year, and 75 percent believed they would boost profits. The main focus for these businesses in 2018, it seems, is growth, something Glassman explains has been an emerging theme over the last few years as business optimism trends upwards. "Previously, executives have been nervous about growth; they felt improving sales and profits was a challenge. Now they seem far less tentative."
Also notable among the survey's results, however, is that small businesses are less optimistic than midsize businesses, but still trending in a positive direction. More than three in five small business executives feel good about the national economy, and their optimism towards the national and global economy is the highest it's been in several years. They do anticipate an increase in sales and profits, similar to midsize executives. However, similar to last year, more than half do not anticipate making new hires or augmenting salaries.
Karen Kerrigan, president and CEO of the Small Business & Entrepreneurship Council, explains that the environment remains difficult for smaller enterprises to attempt scaling up, whereas midsize operations "have reached a level of maturity and scale that provides them with a wider comfort zone." And while small businesses are happy about fewer regulations and taxes, Kerrigan notes "the lack of clarity on where the White House is going on trade policy" is a cause for concern: "Most U.S. businesses that export are small businesses," she points out.
Because the economy has been recovering for such a prolonged period—the second-longest in history come May, according to the National Bureau of Economic Research—there have been some fears the Federal Reserve will begin raising interest rates to slow inflation; dramatic hikes could destabilize financial markets.
But no one can rain on Glassman's parade. "The things economists worry about tend to be greeted favorably by everyone else," he says. "If economists are worried about whether the economy can handle all this growth, that's good news for most."
Even small business can't help but feel a rush of optimism these days, Kerrigan is pleased to concede. "In 2017, and continuing into 2018, self-employment numbers—both incorporated and not—are way up," she says. "New business creation is crucial to economic dynamism, job creation and innovation. So this gives us extraordinary hope for 2018 and beyond."
---
Learn more about how we're investing in our employees and communities.