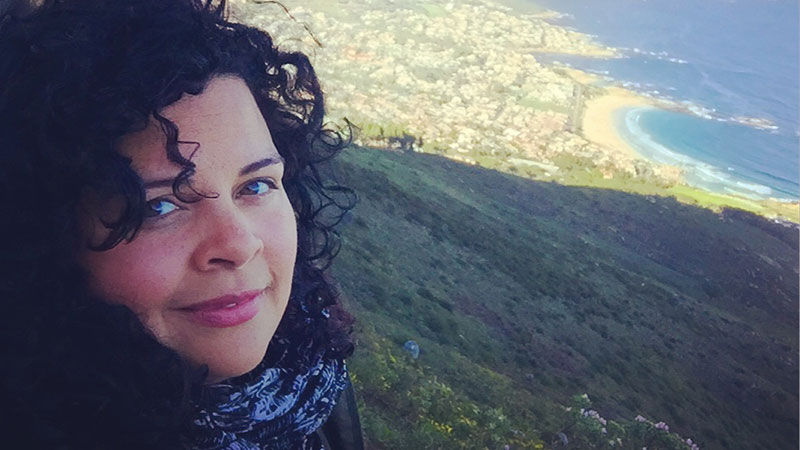 Insights
Why We Need to Remove Barriers to Success for Young Men of Color
As JPMorgan Chase's head of The Fellowship Initiative, Linda Rodriguez has seen firsthand the impact of investing in young men of color in economically distressed communities.
Exploring careers, building skills, discovering new passions, and expanding our personal and professional networks are a big part of the transition to adulthood. However, because of systemic barriers to opportunity, young men of color often face significant challenges when it comes to advancing their education and careers.
These challenges can have far-reaching effects. According to the Bureau of Labor Statistics, while unemployment rates decreased among men aged 20 to 24 from 2017 to 2018, men of color still have higher rates of unemployment.footnote i In addition to employment discrepancies, earnings gaps also persist. In fact, an intergenerational study released in 2018 reported that in 99 percent of neighborhoods, black young men growing up in families with similar income to their white counterparts are earning less in adulthood.footnote ii
To tackle these challenges, JPMorgan Chase created The Fellowship Initiative (TFI) in 2010 to provide young men of color with intensive academic support, college preparation, professional development and mentorship. The program, which has since expanded to Chicago, Los Angeles, Dallas and New York City, seeks to demonstrate that the right support can expand horizons for young men of color. To date, TFI has supported 200 fellows by providing opportunities to participate in workshops and mentoring sessions, college campus tours, outdoor learning programs and global leadership development experiences.
The global leadership development program may be the biggest eye-opener and most transformational experience for the fellows.
One summer, the fellows traveled to South Africa and spent a night at Robben Island, where Nelson Mandela was imprisoned for 18 years. It was a powerful, emotional experience for the young men, especially when they found themselves in Mandela's tiny cell, trying to imagine his life. Those moments sparked countless hours of conversation about the importance of civic engagement and the impact that global social justice movements can have on inequality. Those experiences also led the fellows to reflect on their own communities and poverty in a global context. While many of the fellows are familiar with the challenges that low-income young people face in the United States, in the words of one fellow, the trip helped him "learn that mental toughness will bring them a lot further than physical toughness."
This is just one of many examples of how TFI helps fellows develop the skills they need to become leaders in their communities.
Despite their potential, unfortunately millions of young men of color are overlooked as a source of talent and remain unemployed or underemployed, even as employers struggle to fill jobs. This is a missed opportunity.
According to the Brookings Institution, if men of color were to graduate at the same rate as their peers, they'd collectively earn up to $170 billion more annually, increasing total average weekly earnings by 3.6 percent while expanding gross domestic product by 1.8 percent.footnote iii The private sector and businesses large and small can play a vital role in the success of young men of color by providing them more opportunities, especially skills training and meaningful work experiences.
A TFI fellow once told me, "Young men of color have dreams too." His simple, powerful statement stayed with me. When you consider that many of our cities face enormous challenges, from poverty and violence to struggling schools, it's important to remember that we have a responsibility to invest in the dreams of young people so that they continue to hope for a better future.
---
About the Author:
Linda Rodriguez heads The Fellowship Initiative (TFI) and works on youth employment strategy for global philanthropy at JPMorgan Chase & Co. Prior to joining the firm, Linda served as an assistant commissioner for Capacity Building at the Department of Youth and Community Development (DYCD), New York City's youth development funding agency. For close to twenty years, Linda has worked in nationally recognized youth and workforce development organizations where she has designed and led programs, created resources, and produced papers, including an article in the Afterschool Matters journal.