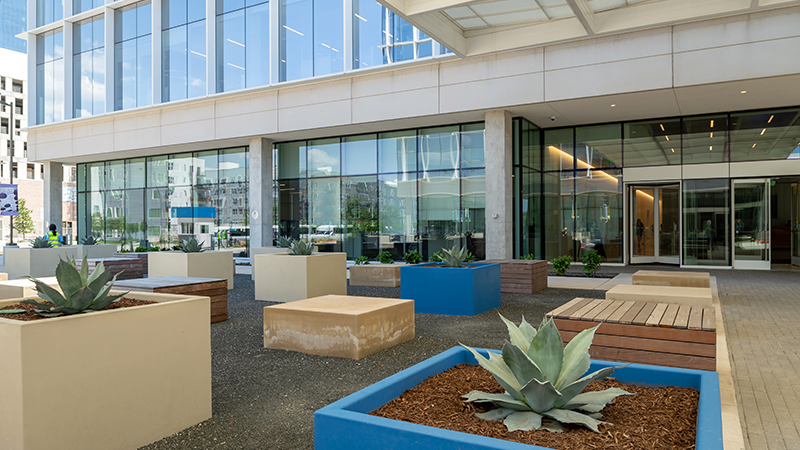 Stories
Why Dallas-Fort Worth Is a Key Tech Hub for JPMorgan Chase
JPMorgan Chase's global CIO, Lori Beer, on why Plano's tech talent is key to its global strategy.

A version of this story originally appeared in the Dallas Business Journal
JPMorgan Chase is one of the oldest financial institutions in the country, leading the industry in investment and commercial banking, asset management, financial services, and more. But what most don't know is how deeply embedded technology is throughout the organization.
Tech is core to the business, core to its strategy, and core to serving customers every day. And part of managing it all—including a budget of more than $11 billion and 50,000-plus technologists—is JPMorgan's global chief information officer, Lori Beer.
Beer sits on the firm's 12-member operating committee, which is responsible for global tech systems and infrastructure. She says the group demonstrates just how much technology is a lifeblood to the organization. JPMorgan moves $6 trillion a day, which means every line of business has to use tech, whether it's through driving a digital experience or conducting everyday transactions.
And the work certainly spans the range of emerging technologies.
Building Trust...and Tech
JPMorgan is a business of trust, which means Beer and her team have to see how to use their large volumes of data for insights, experiences, and analytics. Beer, who joined the company in 2014, says it does a lot of analytics today, but that's started to evolve into AI and machine learning. "We're finding more and more of those capabilities across the firm," she says.
And cybersecurity—managing fraud, thinking about threat intelligence, protecting the business and more—is a robust program that's foundational to the firm, and includes educating and supporting clients.
"As technologists, we focus on running the business every day and making sure we're delivering for customers and clients, as well as employees," Beer says. Across the firm, roughly one in five employees is technology-focused—and JPMorgan Chase is continuously looking to build on its healthy pipeline of talent.
Continuously Learning
While attracting talent is crucial, JPMorgan Chase also wants to give people a reason to stay. One of the top things engineers look for in a company, Beer says, is the opportunity learn and grow—and, in the process, keep their technical skills refreshed so they can continue to be an asset in the future. So JPMorgan Chase has begun focusing on that appetite for continuous learning.
"JPMorgan Chase is very committed to work skills of the future," Beer says. "The average lifespan of technology is less than five years. We have to make sure we're preparing our organization of talent for the stuff of the future. And that includes our technologists."
To encourage continuous learning, JPMorgan has a program called PowerUp, which is hosted in its technology centers across the globe. The cohesive training program consists of three days of classes (both instructor- and lab-led) for employees to learn about new technology. There's sessions for managers, projects that can be executed later, and hands-on opportunities.
Earlier this year, PowerUp—and Beer—came to North Texas with 103 sessions and more than 1,140 participants. While JPMorgan Chase was proud of the kick-off, Beer says, even more important is the firm's robust plans for the region.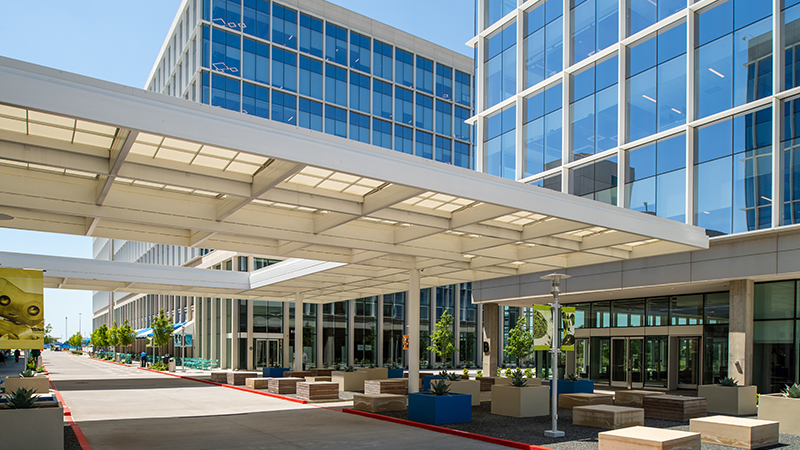 A Major Tech Center
Dallas-Fort Worth houses one of JPMorgan Chase's tech centers. Beer is bullish on the local tech center's success over the next year, and says that Dallas is critical to the company's overall strategy.
"[Plano is] a very modern facility, and that's helping because we want our technologists in the same places as our key businesses," Beer says. "This co-location has served us well in everything from building out digital experiences for Chase, to our wealth management businesses, to building out the underlying infrastructure."
We dug deeper with Beer to discuss JPMorgan Chase's plans for the region, how the firm plans to hire top talent there, where technology is headed, and more. Read on:
Where is JPMorgan Chase's relationship to Dallas-Fort Worth headed?
We are just so delighted to have such a significant presence in Dallas, and we see that continuing to grow. That is tied back to the way we can align with our communities the scalability of talent, the growing tech ecosystem we see in Dallas—it's incredible for us to be there.
Our products from Chase support 50 percent of US households. So, our team in Dallas is delivering technology that supports this broader agenda, and creating better experiences for customers across the US and abroad. Our engineers are thrilled to have this level of impact beyond their local communities.
What emerging technology trends is JPMorgan Chase focusing on?
We've definitely feel good about our ability to grow our talent that supports the newest technologies, like digital cloud capabilities, AI and machine learning. Those are the big ones. We, of course, are doing blockchain, but blockchain is still emerging, in terms of how much it's actually going to replace some of the traditional technologies. We're seeing great engineering talent, some cybersecurity talent, AI and machine learning talent, and general engineering capabilities overall. Also, good cloud capabilities.
We're constantly looking at new ways to optimize the dollars we spend in technology, so we are leveraging a cloud strategy. We have a multi-cloud strategy, which means we're not only leveraging the public cloud, but we also built an internal private cloud platform. This allows for us to keep some data on premise, which is important.
How does JPMorgan Chase attract tech talent, specifically in Dallas-Fort Worth?
I would first and foremost say that we're very pleased with the growth of our tech talent in Dallas. We feel strongly that we've been able to not only get strong engineering talent, but have diversity in that talent. We know diversity in technology in particular can be challenging, which is why we're working on a lot of programs in Dallas, whether it's youth programs or other emerging talent programs. We're really excited about the great opportunity to continue to look at strengthening diversity in that population as well.
What are some ways JPMorgan Chase is approaching diversity, equity & inclusion?
I think with diversity, equity & inclusion, it takes active leadership. Everybody talks about it, but I think you have to actively engage and make an impact. For me, on the personal side, I do what I can in terms of mentoring and supporting women in their careers, both inside JPMorgan Chase and outside.
Internally, I can very comfortably say that all of our diversity metrics—and I'm talking about women, Black, Hispanic, and others—improved year over year in global technology. Just like everyone else, we have a lot of room to grow, but we're very focused.
I spend a lot of time on talent overall. But I also spend a lot of time making sure we're building out the right programs so that we're not just focusing on hiring, but we're focusing on developing, promoting, and retaining top technology talent across all aspects of diversity. We're working on building an inclusive culture.