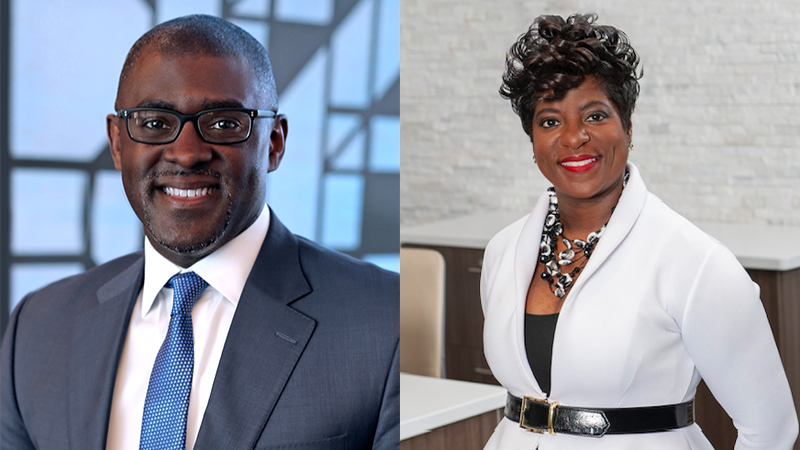 Op-Ed
Why Black-led Banks Are Key to Driving Racial Equity
If we're to succeed in driving sustainable wealth for Black communities, these institutions must play a critical role.
Over the past year, racial equity has been pushed to the forefront of our national dialogue amid the furor of George Floyd's death and the aftermath. The 100-year anniversary of the Tulsa Race Massacre and the establishment of Juneteenth National Independence Day as a new federal holiday are a stark reminder that the issue of racial inequity is intricately woven into our nation's history, and that resolving it is an ongoing battle.
At JPMorgan Chase, our view is that true racial equity will occur in our society when a person's race is no longer a key determinant in the opportunities that come their way. In examining the unique history of Black Americans, we've certainly made significant progress since slavery ended 156 years ago.
But it's also true that if you're Black, you're statistically more likely to face an uphill battle in overcoming persistent racial disparities, including wealth creation, educational achievement, incarceration and more. This is what systemic inequity looks like, and future generations will face these same challenges unless policymakers and industry-leading corporations like ours take meaningful steps towards driving sustainable change.
In an effort to do our part, last fall JPMorgan Chase announced a $30 billion, five-year commitment to advance racial equity with a focus on Black, Hispanic and Latino communities. We're directing this commitment towards improving access to affordable housing and homeownership, providing capital and mentorship for small business owners, and growing our pipeline of Black talent across all levels.
Driving impact through investments in Black-led financial institutions
We're making significant investments in Black-owned and Black-led financial institutions that provide critical capital and services to underserved communities. Our commitment includes a $75 million investment in Black and Latinx-led Minority Depository Institutions (MDIs) and Community Development Financial Institutions (CFDIs), and we have surpassed that goal by investing in over a dozen institutions across the country.
At JPMorgan Chase, we recognize that MDIs and CDFIs have earned the trust of their communities as a resource that provides access to loans for consumers and small businesses in many Black communities across the country. They're a significant provider of mortgages in underserved communities and offer a crucial alternative to high-cost alternative financial offerings like check cashing services, pawn shops and payday lenders which are far too common in communities of color.
To help MDIs and CDFIs build capacity and broaden their ability to invest in communities, in February we launched Empowering Change, a unique program that allows these financial institutions to offer new investment products to customers, boost their technological capabilities and develop new revenues through fund distribution. Anchored by a $500 million investment from Google, the program established a new Empower money market share class for distribution by MDIs and CDFIs across J.P. Morgan Asset Management's suite of money market funds. This will enable Black-led financial institutions to attract investments from institutional clients who are looking to create a positive social impact.
Looking ahead, we fully expect that these investments will help drive a more inclusive economic recovery from the pandemic, which hit communities of color much harder than the broader population. If we are to succeed in driving true racial equity and generate sustainable wealth for Black communities over the long term, Black-led MDIs and CDFIs must play a critical role.
Brian Lamb is JPMorgan Chase's Global Head of Diversity, Equity & Inclusion. Byna Elliott is the firm's Head of Advancing Black Pathways.