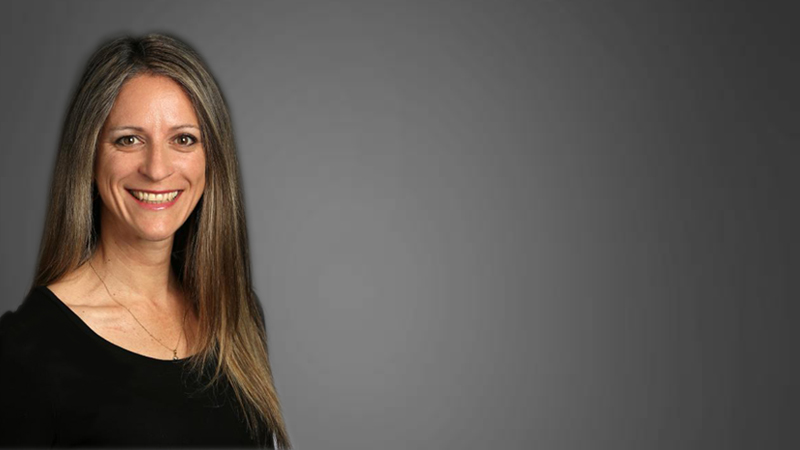 Insights
How to Level the Playing Field for Hispanic Leaders
Val Strappa shares her trajectory from tennis star to JPMorgan Chase executive.
Originally published by OZY on September 21, 2017.
At 17 years old, Valeria Strappa was the No. 2 junior tennis player in the world. It was the early 1990s, and her rise to the top of the ranks included beating Martina Hingis, the Swiss player who later spent four years as the women's singles No. 1. Strappa, however, transitioned from a high performance athlete to the corporate world. For this determined achiever, second best just wasn't enough.
"I was always very demanding of myself," Strappa says now, explaining that if she couldn't be the best at tennis within a predefined timeframe, then she "wanted a chance to be really good at something else." Since hanging up her racket, this Argentinean-born force has gone from studying engineering in her home country to heading up divisions at major multinationals like General Electric and Citibank in Mexico and Latin America, where she lived for 18 years. She also led global functions while at Citibank, supporting the most strategic initiatives for the bank. Today, she finds herself in Dallas, where she relocated to join the C-suite at JPMorgan Chase and the firm's Merchant Services team. Oh, and she might compete in the odd Ironman triathlon when, you know, she finds time.
For someone like Strappa, a success story who has spent much of her career working with Hispanic talent, Hispanic Heritage Month has special resonance. The observance kicked off on September 15, and it reminds us to reflect on the contributions the Hispanic and Latino community makes to the United States — and how the United States might better serve that community.
Her culture, too, has inspired a very broad view of the world. She has worked in multiple countries, holds 3 nationalities, and speaks multiple languages. And that has helped her lead diverse teams for global companies in cities around the world.
But look to Hispanic representation in the U.S. workforce, and there are significant shortcomings. According to The Hispanic Association on Corporate Responsibility 2016 Corporate Inclusion Index, though 55 million Americans identify as having Hispanic roots (almost 18 percent of the population), Hispanics make up only 15 percent of the total reported employee base in corporate America, and only made up 7 percent of board seats and 5 percent of executive officer positions.
Strappa thinks the answer is a two-way street: Business has to be better at finding representative leaders, and would-be leaders have to be better at representing themselves.
At JPMorgan Chase, the Adelante program focuses on professional development for Hispanic and Latino employees. (The U.S. Hispanic Chamber of Commerce has named it the top employee resource group for Hispanics and Latinos in the country.) Strappa argues that programs like these, and those that specifically reach out to diverse talent through targeted channels — such as universities or professional associations — are crucial. "Having processes to recognize what the differences are [in terms of how different talent reaches us] is the opportunity to improve," she explains.
On the other hand, talent must also get better at putting itself forward. Strappa credits her obsession with high performance for winning positions including the Head of Efficiency at Citi Latin America, and her current role as Chief Administrative Officer for Merchant Services at Chase. "It's the same with everything — if you aspire to be really good at something and live up to your potential, you invest twice as much time as others in that thing. Like with tennis: Amateur players might play two hours a day. I played nine hours a day."
According to Strappa, this means that, as well as being top dog at what you do, you have to let others know it. "Reach out, network," she says. "You have to work to get to the right people: people who can either help, or have a need you can fulfill." She warns this entails "a lot of extra hours" — "but if you love what you do, it's not a burden, because you love it."
From tennis, she took important lessons that have fueled her career. "You can only achieve your goals if you your passion ignited your desire to accomplish, and if you know how to channel that passion with focus, discipline and resilience," she says.
Explaining how these lessons guided her to shift her goals: "The most important one is resilience. Sometimes, out of 10 things you try, there's only one win. But you have to believe in yourself and keep going."
---
About the Author:
Valeria Strappa is chief administrative officer for Merchant Services, the global payments acceptance and merchant acquiring business of JPMorgan Chase & Co. In this role, Valeria leads business planning management and architecture, including the delivery of our strategic initiatives and the coordination of product launches and key partnerships.
OZY and JPMorgan Chase & Co. have partnered to bring you an inside look at how entrepreneurs are coming up with innovative methods to help the communities around them. Enjoy the rest of our special series here.