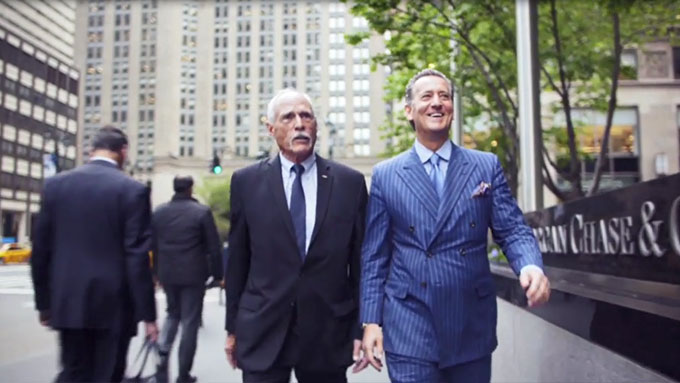 Stories
Veterans Get a Second Chance and a New Career
Ex-prisoner of war and CEO Robert Jones on his mission connect veterans and others with jobs.
Robert Jones, CEO of The Veterans Sourcing Group spent five years in a North Vietnamese prison. Once released, he made it his life's mission to ease veterans back into society. A mission that JPMorgan Chase, who has invested more than $45 million in programs to help military families, is proud to support and advance.
In 2011, the firm co-founded the Veteran Jobs Mission, a coalition of more than 235 companies dedicated to employing U.S. military and veterans. The goal of the coalition is to hire a total of one million veterans, while also improving career development opportunities in the private sector.
Since that time, JPMorgan Chase has hired over 13,000 veterans and service members across all businesses and levels of experience.
In addition to the Veterans Jobs Mission, we are proud to partner with heroes like Jones through Global Supplier Diversity, which focuses on building connections between JPMorgan Chase and the diverse communities we serve. Over the past eleven years, JPMorgan Chase has spent over $15 billion with diverse suppliers, all certified minority, women, LGBT, veteran or disabled-owned businesses.
"Supplier diversity isn't just goodwill; it is good business," said Bill Kapfer, Global Head of Supplier Diversity. "Having diverse suppliers promotes innovation and creates value for shareholders. My team and I work closely with advocacy organizations, community leaders and various business units across the company to create opportunities for diverse suppliers. We support and mentor our suppliers and help them become top performers in their industries."