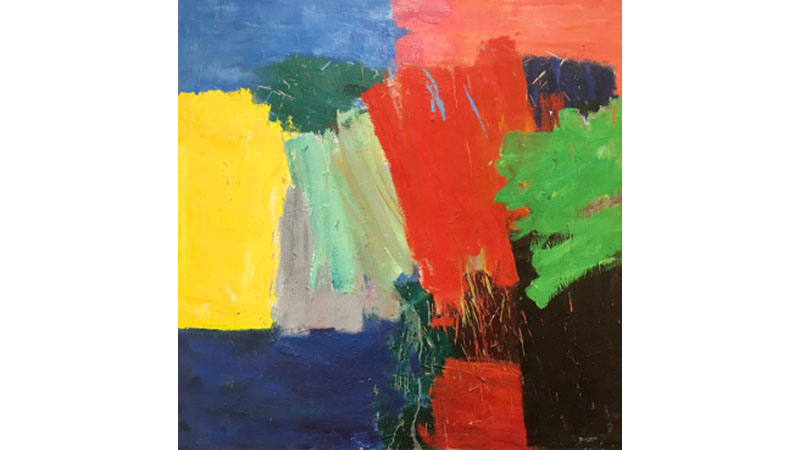 Stories
One in the Same—Veteran, Leader, and Artist
See the extraordinary works of art created by veterans featured in the JPMorgan Chase Art Collection.
In honor of the JPMorgan Chase employees who have served in the United States Armed Forces, the JPMorgan Chase Art Collection acknowledges the significant contributions artists have made to protect the freedoms of our country and their individual impact on the discourse of art history.
The Art Collection is proud to hold numerous works by veterans who received training and education under the G.I. Bill (Servicemen's Readjustment Act), an opportunity signed into law by President Franklin D. Roosevelt in 1944.1 The bill made college level education free to veterans and continues to provide support to individuals who have served. Some of the biggest names in modern and contemporary art received their art education under the bill.
---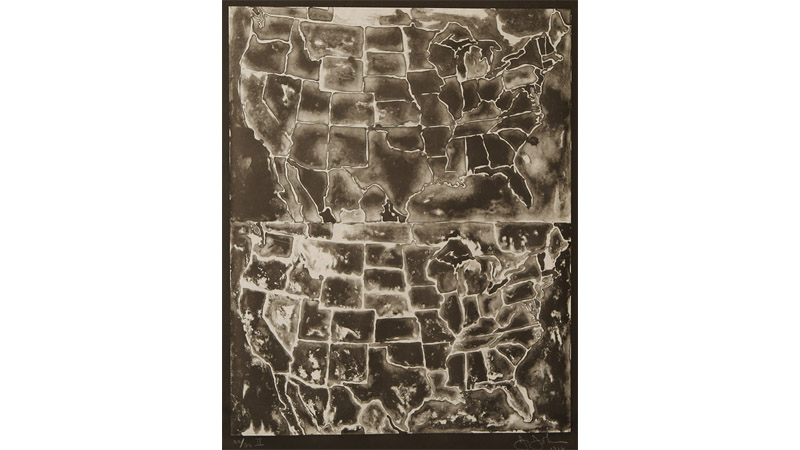 Jasper Johns (American, born 1930)
Two Maps II, 1966
Lithograph
JPMorgan Chase Art Collection
Art © Jasper Johns/Licensed by VAGA, New York, NY
Jasper Johns is one such artist from the collection who took advantage of the G.I. Bill. Best known for his once shocking, now immensely popular paintings of the American flag, Jasper Johns laid the foundation for much of the Pop art movement. Johns served two years in the United States army in the midst of the Korean War, stationed in South Carolina and Japan. Completing his service in 1953, he moved to New York and spent a semester at the Parsons School of Design with assistance from the G.I. Bill.2
The following year, Johns destroyed all of his paintings and redefined himself as an artist with his monumental Flag painting.3 Gravitating to images familiar to mass culture (including flags, maps, numbers, targets), he elevated them to iconic status while carrying over the stylistic attributes of Abstract Expressionism.
---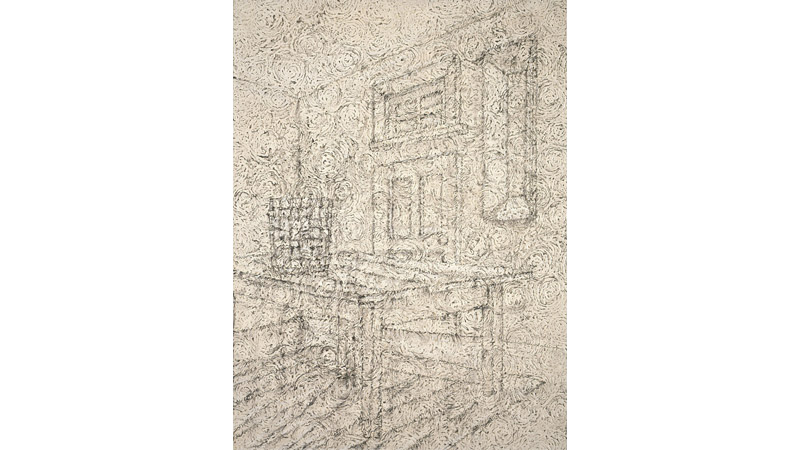 Richard Artschwager (American,1923-2013)
Interior, 1976
Acrylic on Celotex
JPMorgan Chase Art Collection
© 2017 Richard Artschwager/Artists Rights Society (ARS), New York.
In 1944, Richard Artschwager enlisted in the U.S. Army and was sent to England and France for active duty. After being wounded in the Battle of the Bulge, Artschwager was assigned administrative duty in Frankfurt, Germany where he transported high-level prisoners across the continent.4
His unique approach to painting and sculpture crossed art categorical boundaries, which derived from his experience as a furniture designer after the war. In 1949, Artschwager studied in Paris with the Cubist painter, Amedee Ozenfant5 , an experience he sought out with assistance from the G.I. Bill. He applied commercial products to his paintings, which is seen in Interior (1976). Artschwager's thick application of acrylic is sculptural in form, and is applied not on canvas, but Celotex, a brand of insulation board used for building floors, walls, and roofs.
---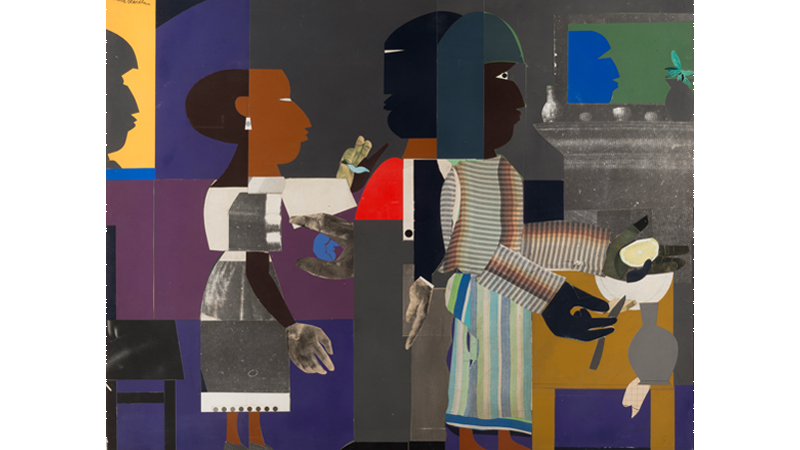 Romare Bearden (American, 1912 – 1988)
Interior with Profiles, 1969
Collage on board
JPMorgan Chase Art Collection
Art © Romare Bearden Foundation/Licensed by VAGA, New York, NY
A key figure of the Harlem Renaissance, Romare Bearden was drafted into the army where he served in the Fifteen Regiment, the all-black 372nd Infantry Division.6 This segregated unit of the US Army was historically part of the French 157th Division in World War I and was active through World War II.7 Upon returning to civilian life, he left for Europe to study in Paris with the assistance of the G.I. Bill.
In Paris, Bearden met modern artists Pablo Picasso, Georges Braque, Fernand Leger and sculptor Constantin Brancusi, all inspirations to Bearden's renowned collage works.8 Focusing primarily on unity in the African American community, his depictions of interior scenes, families, musicians and street life populate his compositions.
---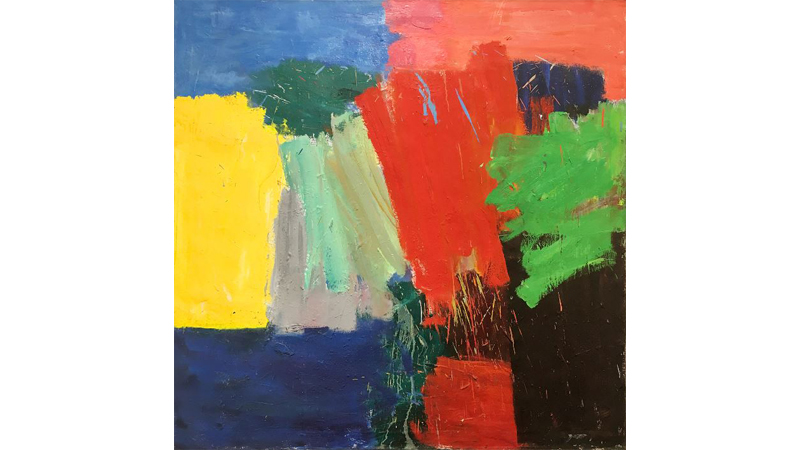 Robert Barber (American, born 1922)
Untitled, 1964
Oil on canvas
JPMorgan Chase Art Collection
Courtesy of the artist and Kerry Schuss, New York
Most recently, the Art Collection acquired the work of Robert Barber. The Tucson-based artist and World War II Navy veteran served as a surgical nurse on the U.S.S. De Grasse, a cargo ship carrying troops and supplies from Saipan to Okinawa.9 Barber has been a dedicated elementary school teacher for more than thirty years, and at 95 years old, he continues to paint every day. The art collection's newest acquisition Untitled (1964) is a dynamic abstract painting with an emphasis on bold color and application of paint.