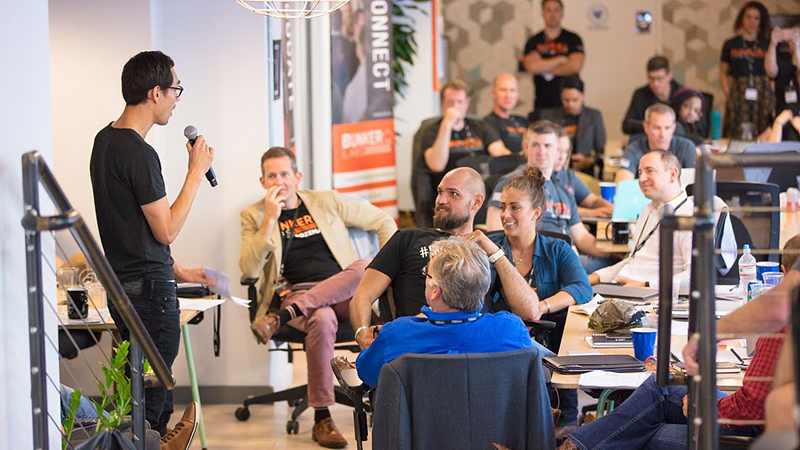 Stories
Twenty-Five Percent of Veterans Want to Start a Business. Here's What They Need to Succeed.
JPMorgan Chase has expanded its funding for Bunker Labs in its effort to support veteran entrepreneurs, build powerful connections in their post-military endeavors, and empower local entrepreneurial ecosystems.
After World War II, about half of returning veterans had started a business, some of which grew to be the industry giants we know today, like Nike and FedEx.1 Today, about twenty-five percent of transitioning service members want to start a business, yet few veterans have the network, resources, or support they need to start and grow their ideas.
To support our returning service members, JPMorgan Chase recently announced additional support for Bunker Labs, a nonprofit that helps active duty and veteran-owned startups. As Bunker Labs continues to inspire veterans to start their own businesses, JPMorgan Chase's new $3 million commitment supports the organization's national expansion and provides the necessary education, resources and networks to veteran entrepreneurs.
"The values that veterans bring to the table—character, leadership, teamwork, fortitude—align exactly with the principles of a successful business owner, making veteran entrepreneurs a critical part of our nation's economic engine," said Mark Elliott, Head of Military and Veterans Affairs at JPMorgan Chase. "Bunker Labs helps veteran-owned businesses live up to this potential and drive innovation across industries."
Launched in 2014 by Navy veteran Todd Connor, Bunker Labs offers programs and services to help veteran entrepreneurs build scalable and sustainable businesses. Many of the remarkable veterans who got their start with Bunker Labs created their businesses to solve problems they faced during their transition back to post-military life.
For example, at a recent pitch competition in D.C., two female veterans pitched their early-stage startup, Badges United Foundation, and highlighted the pressing need for wellness programs and recreational therapy specifically designed for first responders.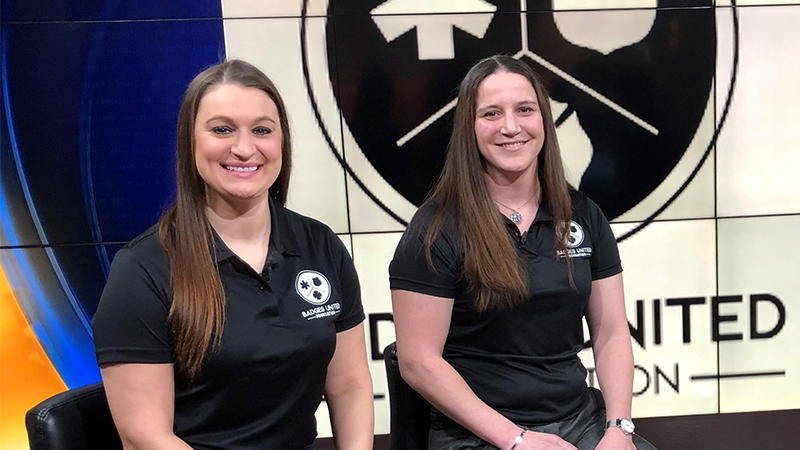 "First responder post-traumatic stress disorder (PTSD) rates and suicide rates are equal to that of military veterans, yet there are more than 30,000 organizations set up to support veterans and less than 1,000 for first responders," said Kim DeFiori, co-founder and U.S. Army veteran who served with the military police. "We lost more first responders to suicide in 2018 than in the line of duty."
The pitch competition also featured Off Duty Blue, an online portal geared towards solving the universal problem of scheduling in the public safety sector. The idea came to founder Jim Raschella when he read that several sheriff's deputies were criminally charged with falsifying timesheets, when the officers were simply confused about how to keep track of their security information.2 So he created an online detail scheduling tool to significantly reduce the time spent and errors made through traditional manual scheduling.
"Officers work more than 150 million extra hours per year and there are virtually no sophisticated tools for tracking this time," said Raschella. He is tapping the resources provided by Bunker Labs to build an innovative scalable solution with a mission to "preserve fairness, to improve accountability, and reduce fatigue in a fraction of the time."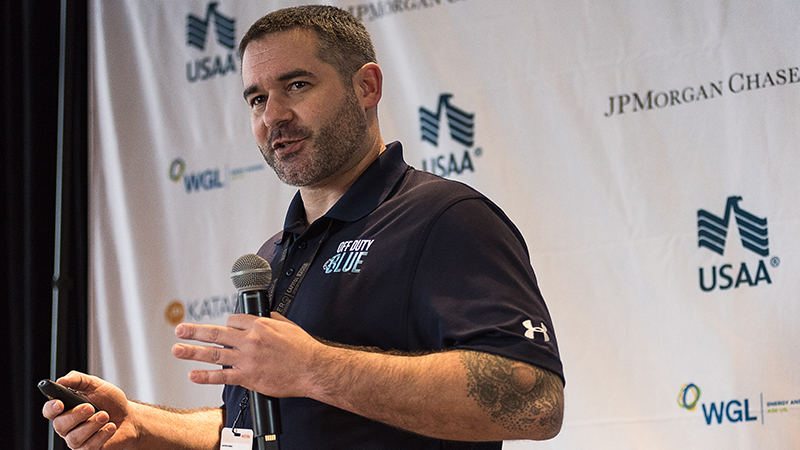 Bunker Labs and JPMorgan Chase are working to ensure that veterans are aware of the resources that are available to them. By offering entrepreneurial training to some of the brightest minds in the field and creating connections between them, the partnership works to ensure that veterans can find a community and pursue their dreams.
Since 2014, there have been more than 1,954 jobs created by veteran-owned startups throughout local communities.3 "JPMorgan Chase's commitment to military veterans and their families as well as supporting inclusive entrepreneurship is unparalleled," said Connor. "The support of our mission to empower the dreams of military veterans to start and grow their own businesses helped to launch our nascent organization four years ago, and now this investment will bring Bunker Labs to all 50 states."